Godzilla: King of the Monster is in theaters this week, and it might surprise people to know that this is the third film in an emerging cinematic universe. But instead of rushing to get to the finish line of a major all-star spectacle, the people at Legendary Entertainment and Warner Bros Pictures have elected to take their sweet time by building things up gradually.
The nascent mythology began with 2014's Godzilla, a re-imagining of what a Hollywood version of a world where Japan's fabled kaiju exist would look like. Directed by Gareth Edwards, who was hot off his 2010 indie sci-fi success Monsters, the 2014 Godzilla was a slow burn movie that saved the star of the film for the final act of its two hour running time.
Following the ignominious cinematic disaster that was 1998's Godzilla, Edwards harnessed his gifts to turn the less than celebrated genre of giant monster flicks into a kind of middlebrow pop art. King of the Monsters promises something else entirely – rather than holding back the goods for the final half-hour – it aims to deliver all the monsters, and one king to rule them all.
But there's still a lot of road left to go in this cinematic franchise. Here they are, born to be kings. They're the Monsters of the Universe and here they belong, fighting to defend a world with the darkest powers.
Godzilla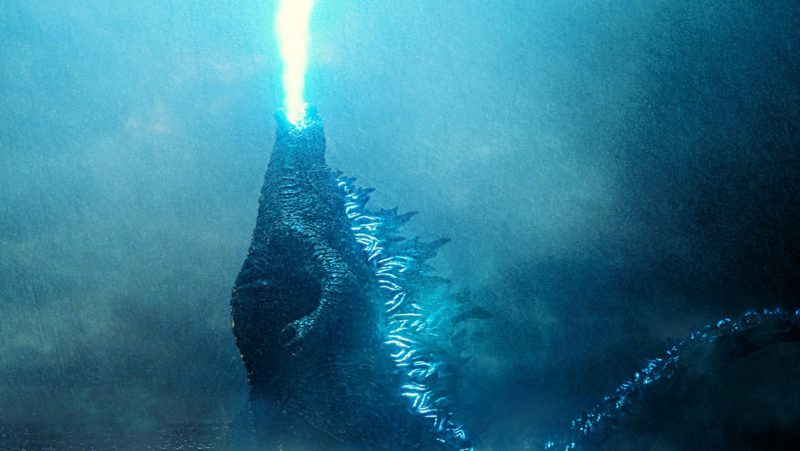 Image source: Wired
This chonky boy is the Titan that this franchise begins and ends with. An ancient alpha predator who took an incredibly long nap beneath the ocean, he's emerged to fight for planet Earth against other Titans who threaten to destroy civilization. In the time between movies, Godzilla has been patrolling the Pacific Rim like a colossus-sized vigilante of the seas.
Rodan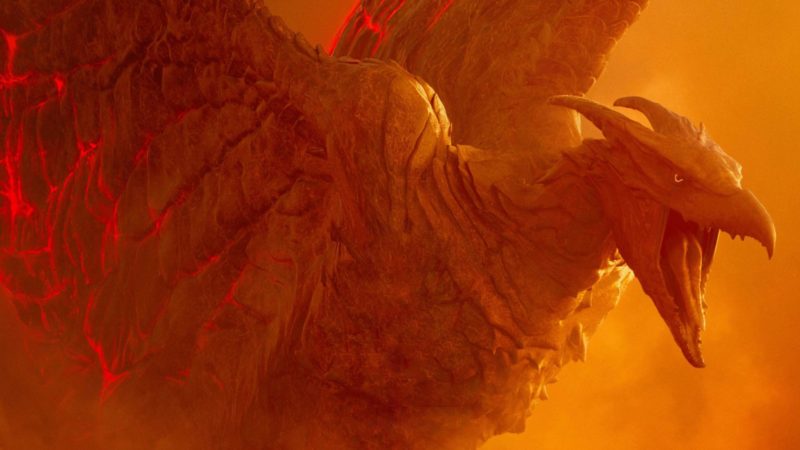 Image source: Space.Ca
This monstrous airborne velociraptor-like creature is, despite his smaller stature, a veritable South American fire demon who scorches the earth and leaves nothing but destruction in his wake. The film promises a titanic tussle between Rodan and Godzilla, but it may be inevitable for them to team up and fight against other monsters, like a pair of buddy cop superheroes.
Queen Mothra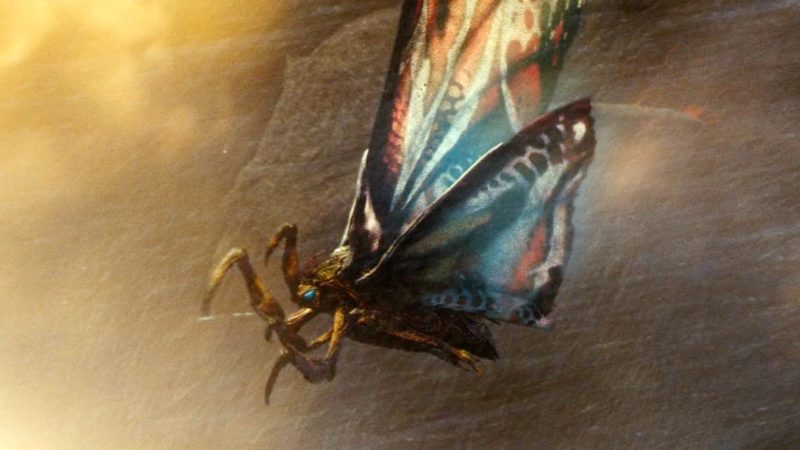 Image source: Bloody Disgusting
This legendary Titan appears in the rainforests of China, depicted as a heroic, ethereal figure. In the original Japanese films by Studio Toho, Mothra was accompanied by faeries who helped her communicate with humans, cementing her role as a kind of guardian angel to mankind. The luminescent Titan also wields powerful god rays which we might see deployed in the fight against…
King Ghidorah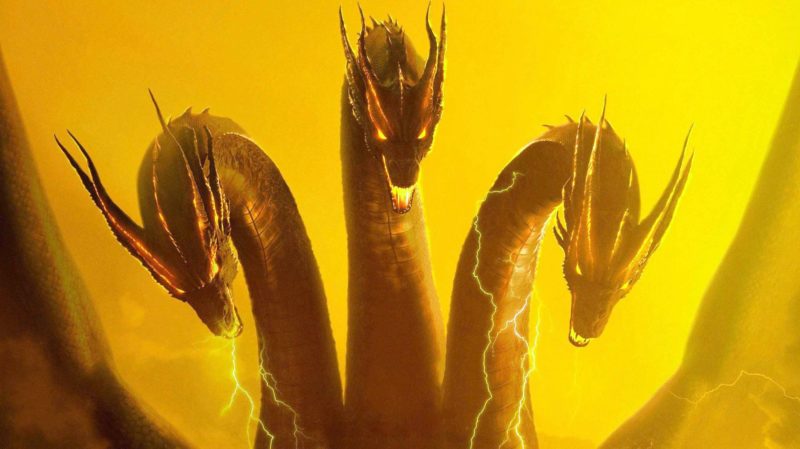 Image source: Fandom
This three-headed dragon is the famed arch-nemesis of Godzilla throughout the original Studio Toho movies, which makes him the logical antagonist in King of the Monsters' all-star lineup. For the MonsterVerse, Ghidorah's extraterrestrial origins as an interstellar WMD – and his world-ending gravity beams – are retained. Dubbed "Monster Zero," he's been held captive in Antarctica by the secret organization known as Monarch.
Kumonga / Spiga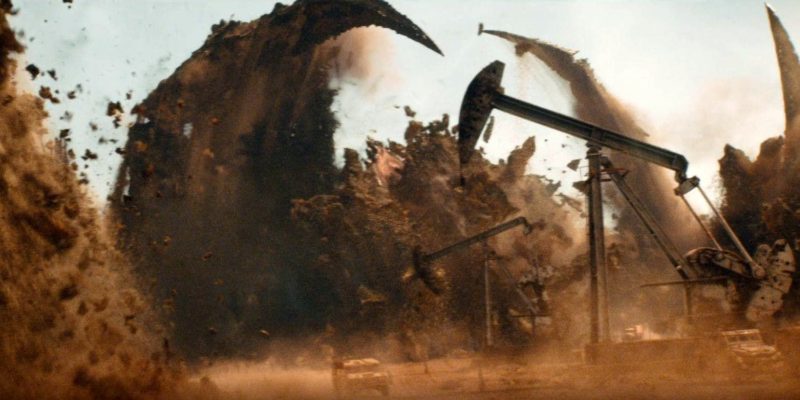 Image source: Screen Rant
In promotional trailers for the film, we witness a monster shaking the earth and emerging from beneath. Widely believed to be Kumonga, the giant spider who debuted as an enemy of Godzilla (and his son Minilla) in Son of Godzilla, but has also taken on Ghidorah to save the Earth. The Skull Crawlers of Kong: Skull Island also set a precedent for spider-like critters in this universe, and its probable Kumonga might get a name change.
Anguirus / Rokmutul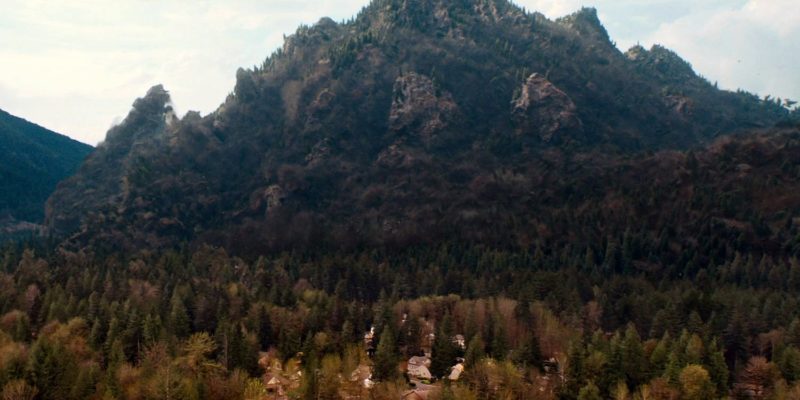 Image source: Screen Rant
An implicitly enormous Titan with a mountainous back shakes the earth and evokes the monster known as Anguirus, the first foe that king chonky-chonk fought back in Godzilla Raids Again. However it's also possible that it's Rokmutul, a spiny-dinosaur like foe who was teased back in 2014. Again it's just as likely a reimagined monster as the recently released art book outlines concepts for "Abaddon," "Sargon," and "Baphomet."
Kong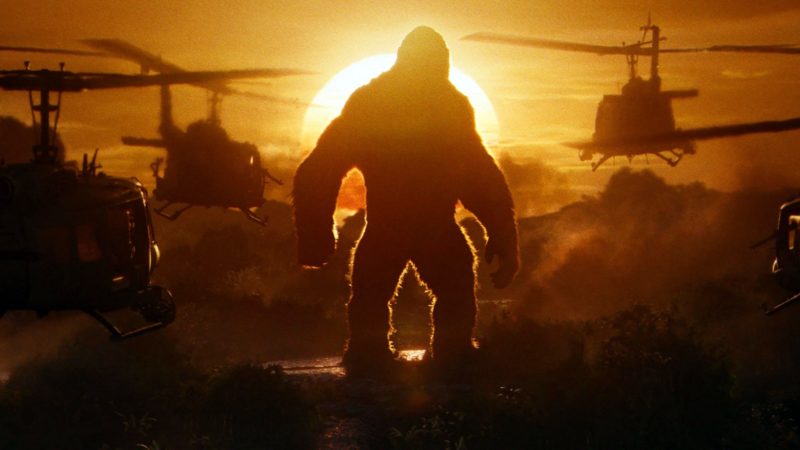 Image source: Bloody Disgusting
The other ostensible 'king' of this world is of course, Kong. Hollywood's most successful giant ape was once the subject of an epic crossover event in 1962's King Kong vs. Godzilla. H e recently starred in the critically and commercially successful Kong: Skull Island, which expanded on the MonsterVerse. Legendary Entertainment has him lined up for Godzilla vs. Kong in 2020, so a cameo in King of the Monsters isn't out of the question.
Mechagodzilla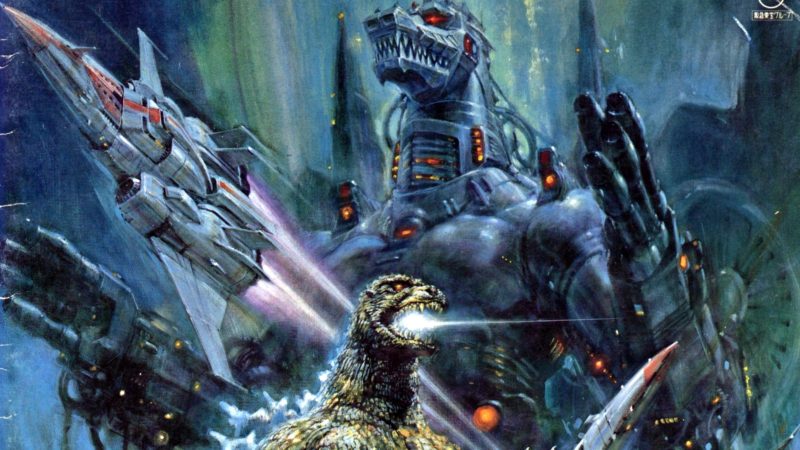 The current word going around is that the MonsterVerse will eventually lead to a kind of multi-film escalation that culminates in Mecha Godzilla and / or Kiryu technology. So make no mistake, Monarch Sciences which features as a sort of benevolent protector of mankind while also inscrutable super science division, will play a role in making Ghidorah, Godzilla and possibly other Titans assume a power armored form.
Know of other monsters? Share them with us below!