Filipinos are a resilient bunch. You can see it everywhere – especially whenever Pinoys find time to smile in the aftermath of calamities. Just look at Ate Alma, a university photocopy operator who lost her home in a typhoon but still managed to get back up thanks to a loving community of students who lent her a helping hand. Ate Alma's story is just one of the millions of inspiring #GCashStories out there waiting to be told.
#GCashStories: A photocopy operator's story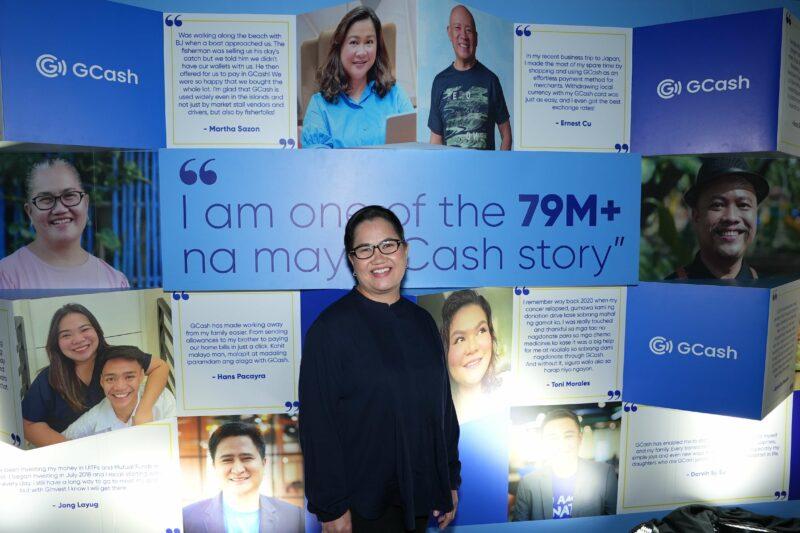 Ate Alma is a well-known and well-loved figure in Ateneo de Manila University. She's a photocopy operator who has helped thousands of students, and not just by making copies. For many students, seeing her warm smile and hearing her call them "Pangga" (a term of endearment equal to "Love" or "Dear") was enough to lift their spirits and help them power through the rest of their day.
In 2020, Ate Alma's home was severely damaged in the wake of Typhoon Ulysses. Her family was devastated, but her community pulled through. One Ateneo alumnus, John Paraguya, didn't hesitate to help after learning about her situation. A friend from abroad sent him money through GCash, and they pooled their funds together to buy Ate Alma some groceries.
"I took a picture of her because I wanted accountability," Paraguya said. "We initially thought to make the picture private, amongst ourselves lang. And then my friend told us, 'Let's make it public.'"
After Paraguya shared the photo, he was blown away by the Ateneo community's eagerness to help. "I received a lot of inquiries from fellow Ateneans asking if [Ate Alma] has GCash," he said. "They asked for her number and if they could send her money."
Resilience and bayanihan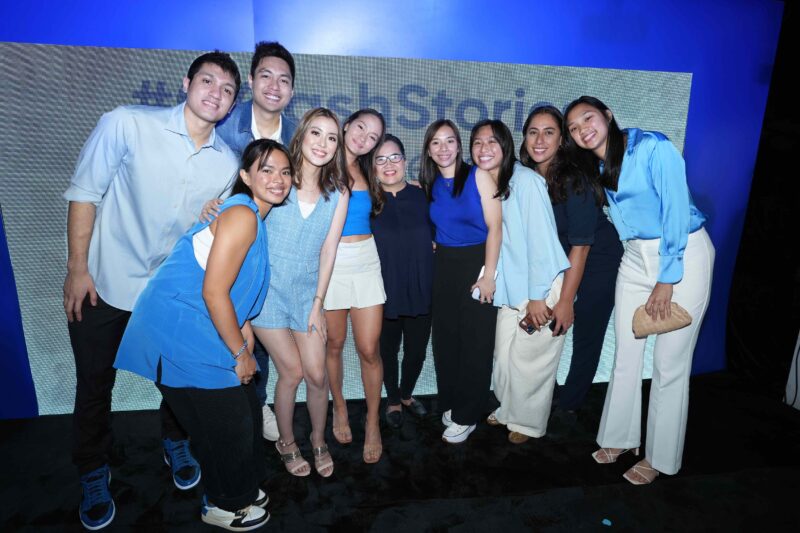 The donations were a huge help for Ate Alma, who is her family's breadwinner. In the end, the community was able to raise enough funds – first to purchase essential goods for Ate Alma and her family, then to rebuild their home. The money they pooled went straight to Ate Alma's GCash wallet, thanks to GCash's Send Money feature.
Where is Ate Alma now?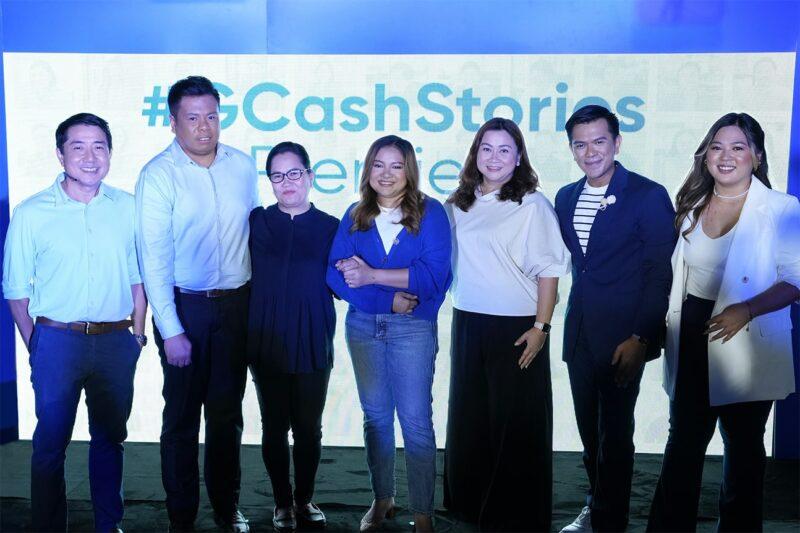 Pinoy resilience is a beautiful thing, especially when you realize that it's possible thanks, in part, to the people around you and the hands that pull you up. Ateneans got the privilege to reunite with Ate Alma at the #GCashStories exclusive premiere event last April. Her story was featured in a touching short film directed by Antoinette Jadaone.
"Sa totoo lang napakalaking tulong sa akin ng GCash talaga. Hindi ako makapaniwala kasi first time lang nangyari sa akin. Thank you talaga sa GCash," says Ate Alma. "Sobrang nagulat ako, hindi ko akalain na ganoon karami agad ang dumating. Isipin mo naging 100,000 agad ang dumating sa GCash ko. Talagang patuloy silang naghulog sa GCash hanggang nabuo yung bahay namin."
#GCashStories spark hope and inspiration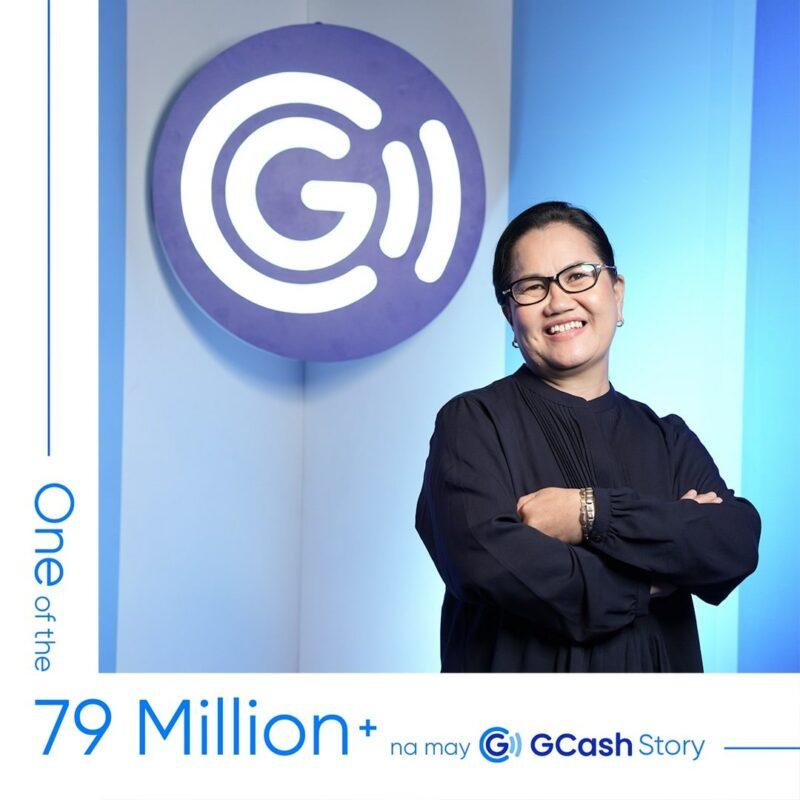 Ate Alma's is just one of the featured stories in GCash's latest campaign, #GCashStories. These stories of hope and progress highlight the connections that have been strengthened through its services.
GCash's Chief Marketing Officer Neil Trinidad says the Finance Super App's users are now 81 million+ strong. That just gives everyone an idea of how many big and small #GCashStories are out there waiting to be told!
Aside from Ate Alma, #GCashStories also previously premiered a short film on Cocoy Rubio, a bartender who lost his job due to the pandemic but now has a thriving mobile coffee bike business with the help of GLoan.
Going beyond inspiring stories
GCash even took the campaign further and partnered with ABS-CBN Lingkod Kapamilya Foundation and Caritas Manila. These new partnerships aim to help other families affected by disasters.
"The GCash Story is everyone's story," says Trinidad. "And this campaign aims to turn a moment into a movement."
"For us, our vision is, wherever there's a Filipino, there's GCash," he adds. "And we want to be able to continue serving them and I think beyond the products and services or the transactions are real stories and that's why we love doing #GCashStories because we get to tell stories like Ate Alma that is not just about sending money but is about helping change lives. So, we're very happy with the work that we're doing."
Watch and be inspired by the story of Ate Alma and the community that rallied behind her here. Stay tuned for other upcoming #GCashStories by following GCash's official social media pages: Facebook, Instagram, Twitter, YouTube and TikTok.
Have your own story of hope and progress? Share yours by using the hashtags #GCashStories and #MyGCashStory, and tagging @gcashofficial.
Check us out on Facebook, Instagram, Twitter, TikTok, and YouTube, to be the first to know about the latest news and coolest trends!