Longer or shorter than Star Wars?" is a bit of a joke line a friend and I trade about how long movies are that we cribbed from a favorite movie podcast. It's a play on the fact that while movies can be shorter or longer than a hundred and twenty-one (121) minutes, some turkeys feel way, waaaay longer than that.
This month, Marvel Studios set the Internet ablaze with news that Avengers: Endgame, the sequel to the conclusion of the saga of the pretty rocks that made a bunch of heroes very scared, will run over three hours long. One hundred and eighty-two minutes (182) to be exact. And while long runtimes are usually the domain of experimental films not meant for wide release or made by slow cinema auteurs like our own Lav Diaz.
But Avengers: Endgame won't be the first Hollywood production to run over three hours! Many were bursting with ambition, some were products of indulgence, and many were very very self-important! These are eight of the most notably long-ass movies Hollywood has made. For the purposes of this list, we limit the selection only to films that saw wide release – at least 600 screens in the United States – and do not include alternate edits and director's cuts developed for home video.
The Lord of The Rings: Return of the King (2003)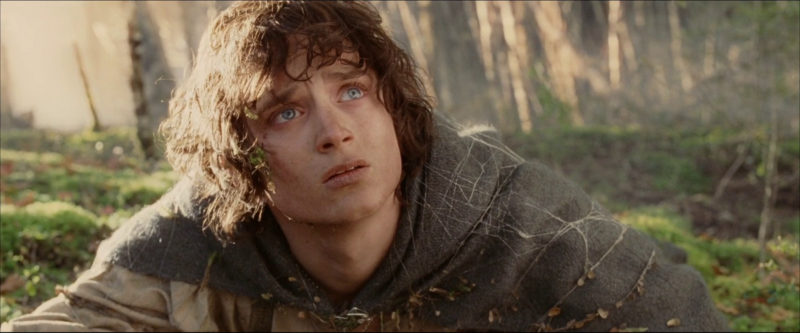 Image source: New Line Home Entertainment
Running time: 3 hours and 20 minutes
Return of the King eclipsed the runtimes of the already lengthy chapters that preceded it. The film is long, but never a drag or a bore, with battle scenes executed with the kind of focus and clarity that puts modern blockbusters to shame. Return of the King also lets the production pull out all the stops, with a spectral army, a gigantic spider and show stopping set pieces that would make Cecil B. Demile choke on his popcorn.
The Godfather: Part 2 (1974)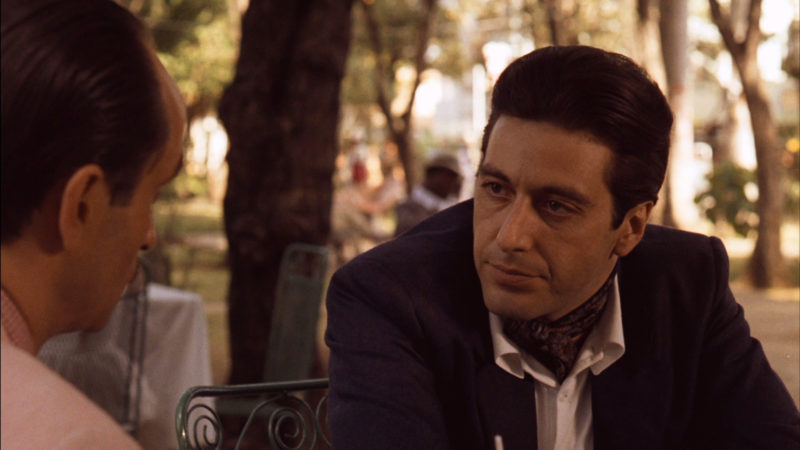 Image source: DVD Beaver
Running time: 3 hours and 20 minutes
The first Godfather was already an ambitious film for its time, but Godfather: Part II goes for even more. It spans multiple decades and is interspersed with flashbacks to Vito Corleone (Marlon Brando), The sprawling epic chronicles the ambitions of Michael Corleone (Al Pacino) as he seeks to build his own empire, and the inevitable unraveling of his own inner decency.
Malcolm X (1992)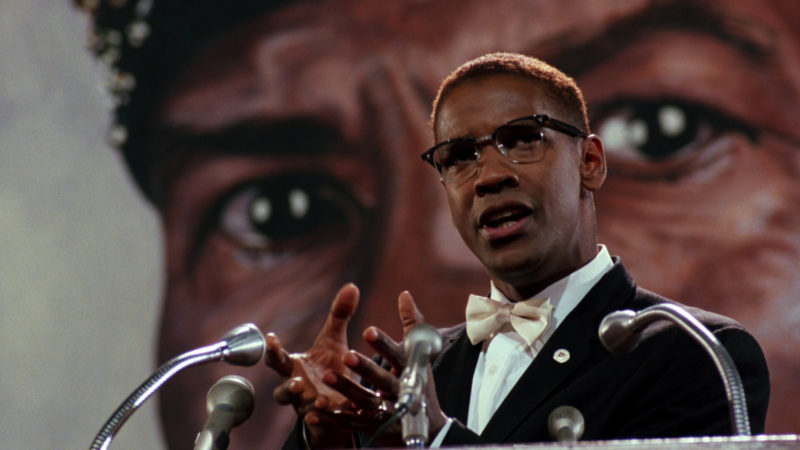 Image source: Eskipaper
Running time: 3 hours and 21 minutes
When Spike Lee's biopic of the controversial activist was greenlit, the intention was a film no longer than 135 minutes. But when Lee refused and the production went over budget, he took his passion project to black celebrities like Oprah Winfrey, Magic Johnson and Prince, who all ended up providing additional funds. The result is a monumental film that depicts a complete arc of a complicated man.
Exodus (1960)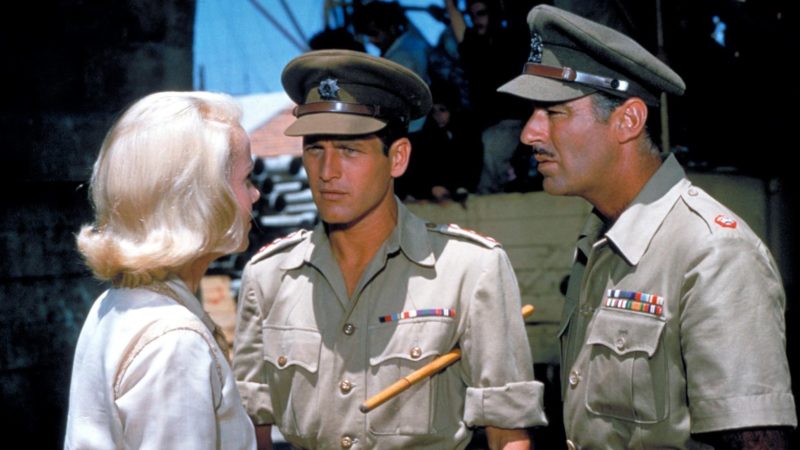 Image source: MGM Home Entertainment
Running time: 3 hours and 27 minutes
This adaptation of Leon Uris bestselling novel centers on the founding of the State of Israel. Dalton Trumbo was on the Hollywood blacklist when he wrote the script despite being known as one of Tinseltown's most highly regarded screenwriters. Exodus isn't the best thing Trumbo ever wrote, but with the support of legendary director Otto Preminger, it helped break the Hollywood blacklist.
Ben-Hur (1959)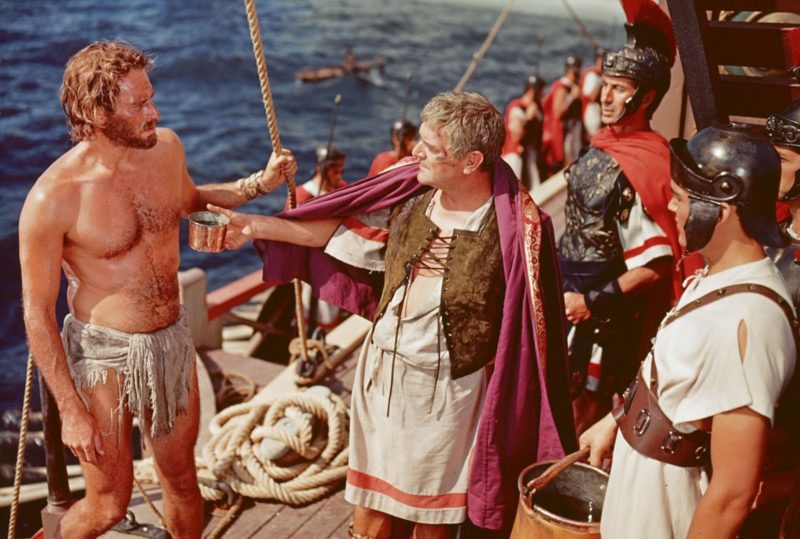 Image source: Emanuel Levy
Running time: 3 hours and 32 minutes
From a technical standpoint, Ben-Hur is a monument to sheer production values in Hollywood. With special effects scenes and an extras cast that numbers in the thousands, this Biblical epic is a testament to how much blood, sweat and tears is needed to match the computer wizardry of today. Equally amazing is that its hefty running time didn't deter audiences from reveling in the widescreen spectacle.
The Ten Commandments (1956)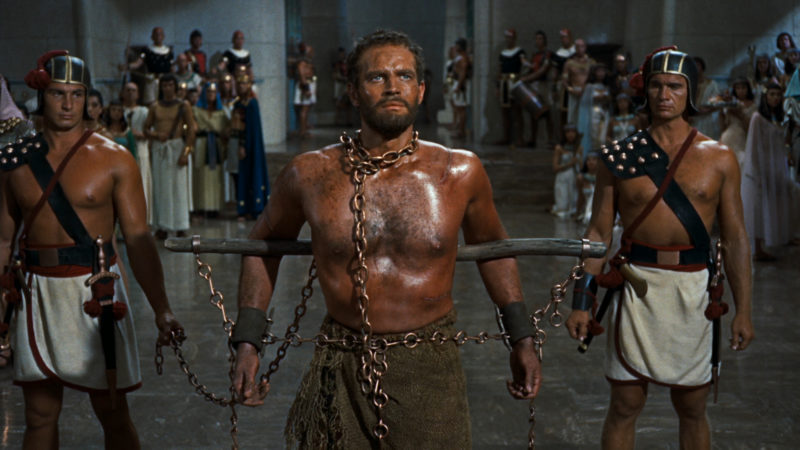 Image source: DVD Beaver
Running time: 3 hours and 42 minutes
The cinematic swan song of Cecil B. Demile, this 1956 Biblical epic is a staple of Easter and Passover, despite its terrible dialogue and anemic performances. Charlton Heston plays the lead as Moses, following him from birth to the acquisiton of the titular Commandments. I love Yul Brynner much as any old cinephile, but the scenes with him and Nefertiti feel like unnecessary padding.
Gone With The Wind (1939)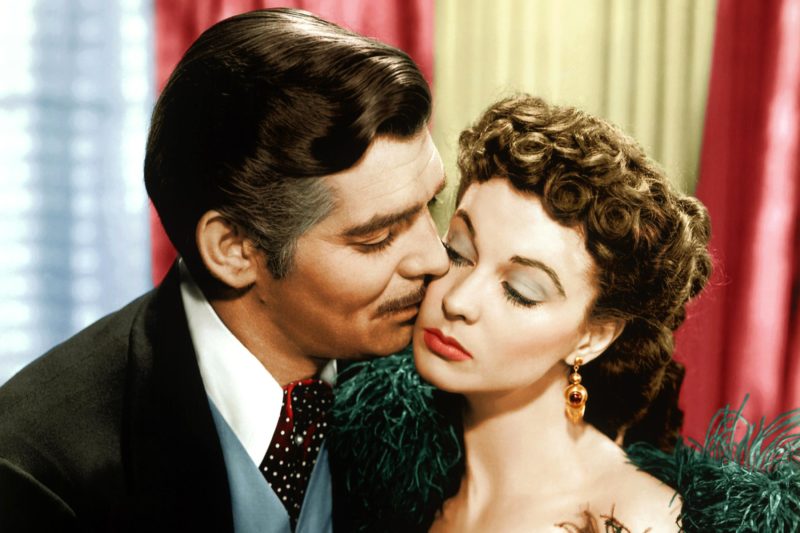 Image source: Entertainment Weekly
Running time: 3 hours and 42 minutes
From a pure moviegoing perspective, this 1939 adaptation of Margaret Mitchell's bestseller about a Southern family's struggles during the Civil War is an engrossing epic. Unfortunate though is its romanticization of the Old South and sanitization of the evils of racism. However, it remains an iconic classic especially due to Scarlett O'Hara, one of the most fully developed female characters in cinema.
Cleopatra (1963)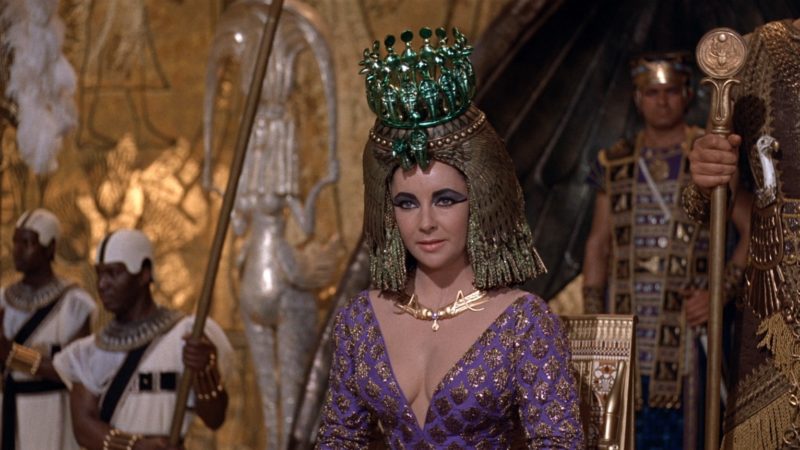 Image source: DVDBeaver
Running time: 4 hours and 3 minutes
At its time, Cleopatra was the most expensive film in history, which in 2017 dollars would have spent a staggering $240 million. Fortunately, it more than made its money back in box office receipts, but it still nearly bankrupt the studio. The resulting film was an overindulgent mess, written off by some as more glitzy Vegas-style showmanship than actual historical drama.
Know of other long movies that should be on this list? Share them with us below!