Admit it: Donald Trump was born to become a meme. Ever since Donald Trump got elected as the President of the United States, reactions of people were mixed. But one thing's for sure: the longer he stays president the more memes people can produce. Every move, every speech, every handshake he makes are the stuff of meme heaven. Together with his wife, Melania, we list down some of the most awkward and cringe-worthy moments of the unusual first couple.
That Time He Greeted His Wife… Who Was Just Standing Right Beside Him
Trump thanked his vice president and his wife, who "really wanted" to be there during their visit to Fort Myers, Florida after the recent Hurricane Irma. So, who's that lady standing next to him?
That Time He Looked Directly to the Sun during the Eclipse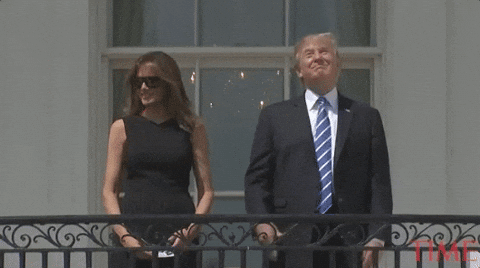 This must be the dumbest move ever for someone who's supposed to be leading the country.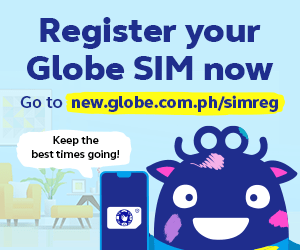 That Time Melania Swatted His Hand Away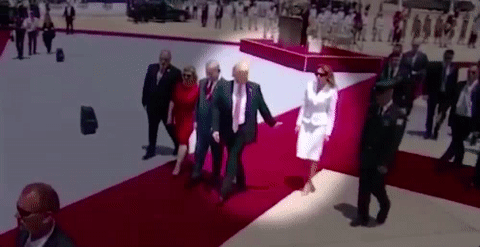 Maybe that's just their version of high five??? #benefitofthedoubt
That Time Melania Reminded The Donald Where to Put His Hand
That's a subtle nudge from Melania to remind Trump to lift his hand during the national anthem… https://t.co/P9XlYpjvcQ

— Daniella Diaz (@DaniellaMicaela) April 17, 2017
We honestly think that Donald wouldn't survive being president without the help of his wife (a.k.a. thank god for Melania for saving the day.)
That Brief, Fake Smile of Melania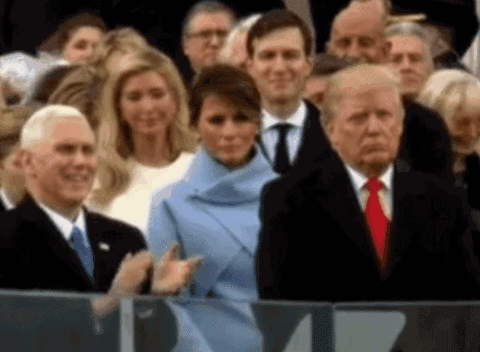 The viral gif from Trump's inauguration sees Donald looking over to his wife who briefly smiles to him then returns to her miserable-like state.
That Time He Peeked at His Wife While She's Voting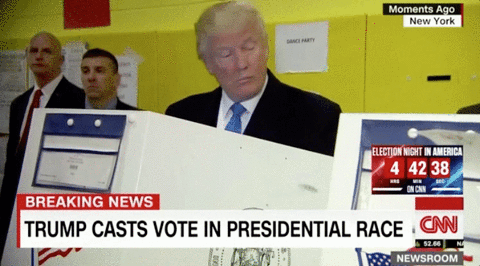 One of the first signs of an unstable marriage is the lack of trust.
That Time He Pointed at Melania's Boobs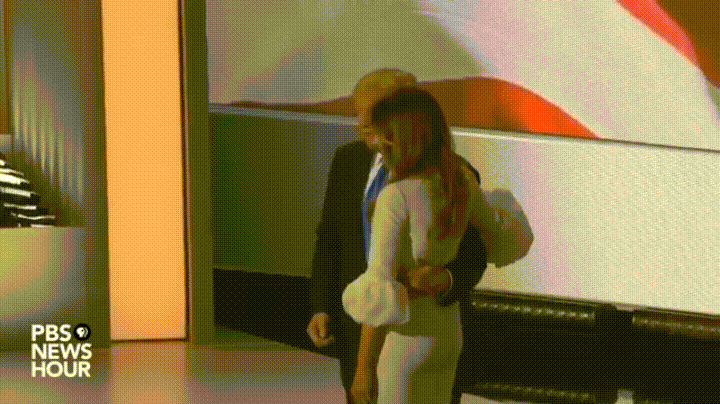 Why???
That Time He "Pushed" His Wife Away from the Podium
The US First Lady introduces her husband on stage at an event at Joint Base Andrews. He thanks her with a handshake. pic.twitter.com/fPQNoMpnWa

— Caitriona Perry (@CaitrionaPerry) September 15, 2017
First off, why would you shake your wife's hand and not show some romantic gesture like normal couples do? And second, Melania is not a 'pet'.
Which of these made you cringe so hard? Tell us in the comments below!</strong