Barkada Nights: July 2018 Events You Shouldn't Miss!
Jul 5, 2018 &nbsp • &nbsp Kyzia Maramara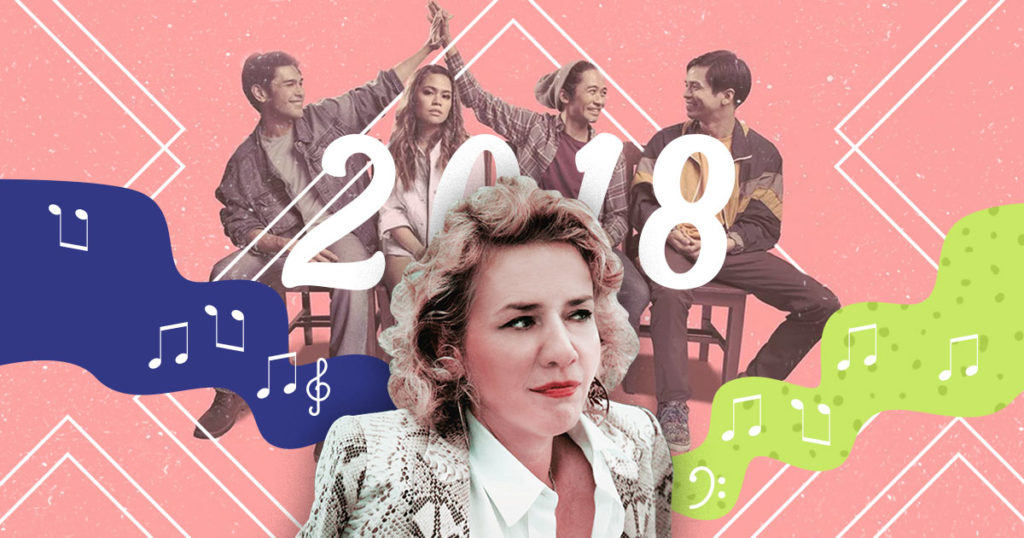 Barkada Nights:
July 2018 Events
You Shouldn't Miss!
By Kyzia Maramara
In with the rainy weather but don't let it ever dampen your energy! For the first month of the second half of the year foreign film festivals, acts, conventions, and local events await the fun-loving Filipino. Mark your calendars for these events and remember to always bring an umbrella!
Sarah and Phil Kaye
Sarah Kay and Phil Kaye are not siblings; they're just two people of the same sounding last name destined to be friends for their mutual love of spoken word poetry. Sarah and Phil, two greatest spoken word poets, will be visiting Villamor Hall in UP Diliman on July 8! Don't miss your chance to bask in good words, feels, and people. Click here for more details.
Eigasai Japanese Film Festival
It's that time of the year again for our favorite Japanese film festival to hit theaters. From July 4 to August 26 catch various Japanese films at specific areas in Metro Manila, Cebu, Davao, Bacolod, and Naga. It's a good thing these festivals aren't only centered in the metro! For details on the schedule, click here.
Concerts and Gigs
The magic of live music never ends! Catch local and international acts spread across Metro Manila this month:
WORKSHY Live in Manila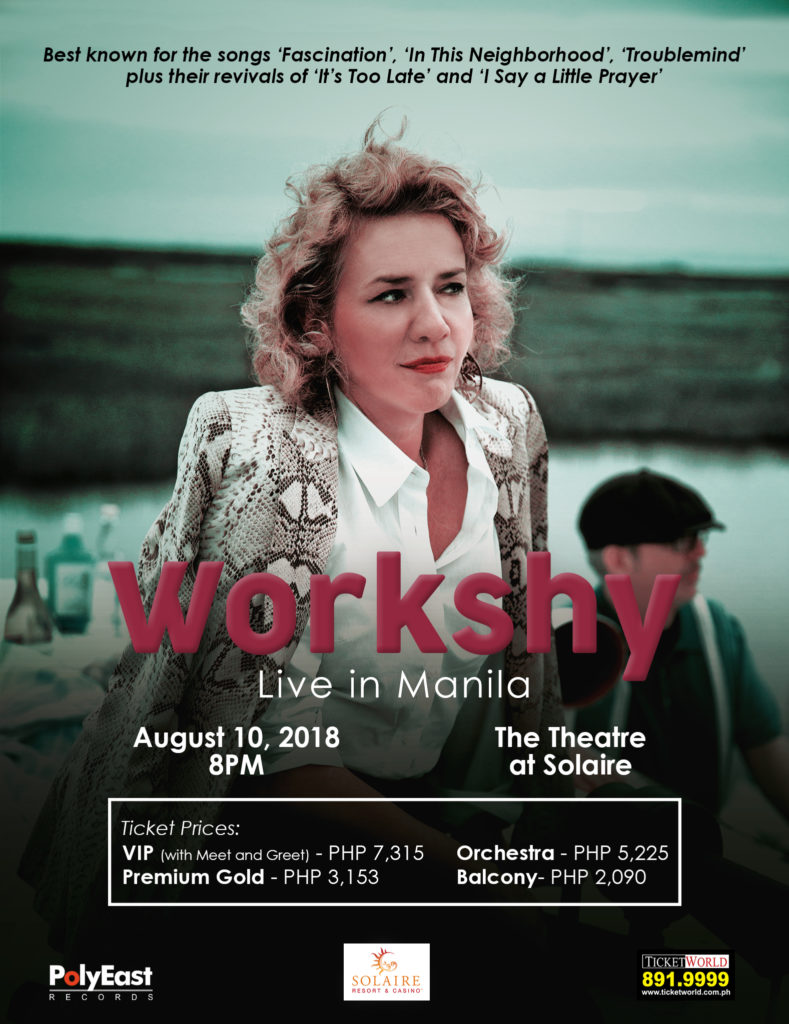 This one is for the titos and titas. London-based 80s band WORKSHY is coming to Manila for a one-night-only performance on August 10, 2018, at The Theatre at Solaire.
Enjoy an unforgettable night reminiscing the music of the 80s with Chrysta Marina Jones and the rest of the group For tickets, go to https://www.ticketworld.com.ph or call 891-9999.
AsiaPop Comicon Manila
Mark your calendars for the return of AsiaPop Comicon Manila, this year bringing with it Finn Jones (Game of Thrones, Iron Fist)! On July 27 to 29 take part in a large gathering of creators, comic artists, digital influencers, celebrities, and fellow fans at the SMX Convention Center. Hurry and grab your tickets now!
The Virgin Labfest
Named thus because of their mission to only show plays that are untried, untested, and unstaged, the Virgin Labfest will truly be a feast for the senses. All the theater plays are written by emerging Filipino playwrights. This year, VLF will be held from June 27 to July 15, don't miss one of this month's greatest events! Get your tickets here.
Cine Filipino
It's never a waste to re-watch great Filipino films and we're glad Cine Filipino is offering us a chance to watch these films again: Gusto Kita With All my Hypothalamus, The Eternity Between Seconds, Delia & Sammy, Mata Tapang, Hitboy, Excuse Me Po, and Mga Mister ni Rosario. If you haven't seen these films, it's worth a venture, and if you have, it's worth a re-watch. Catch them from July 9 to 14 at Cine Adarna.
Ang Huling El Bimbo the Musical
Ang Huling El Bimbo is a story of friendship told through the songs of the most iconic Pinoy rock band from the 90's. It is an original story that should resonate with people who understand how the powerful bond between friends shapes our lives. Showing will start on July 20 at Resorts World Manila. You can find tickets here.
Which of these events will we find you at? Share it with us below!