If you were a '90s kid, you probably swore by one of two things: you were either a fan of Magic Kingdom, or Batang X (or both, but we like our rivalries). There's something empowering about seeing kids our age accomplishing impossible feats of wonder. With Peque Gallaga and Lore Reyes at the helm of both, there's no question that they captured the imagination of the average kid at the time.
So why don't we focus on Batang X for this one? With a powerhouse cast, this local take on the X-Men was more than just a ripoff. With its focus on kids instead of teenagers or adults, it placed its target market as the heroes, and gave us a taste of power fantasy (and for the cynical, existential dread over never coming close to what these kids could possibly accomplish) like never before. It's too bad that beyond a few TV spinoffs, the franchise never managed a true-blue theatrical sequel, but that might even be for the best, because Batang X will always be remembered fondly as that film that really left us wanting for more. Here's what the cast is up to now, a full 27(!) years later.
8. Jaime Fabregas – Wario

Jaime Fabregas was always a character actor, and his turn in Batang X was no different. Usually adept at playing a villain or a mentor, his role here played to his strengths.
Today: Jaime Fabregas is what one would call an Indie darling in 2022. He can star in big blockbuster films or show up in Ang Probinsyano if he feels like it, but he really sings when given quality material to work with. Then again, no role is too small for a guy as dedicated to his craft as Jaime Fabregas.
7. Chuck Perez – Zygrax
As one of the big baddies in the film, Chuck Perez is well-known as an actor who always played the villain. He's a part of the legion known as FPJ's rogue gallery, so that counts for something. He stopped acting in 2000, though, after about 12 years in showbiz.
Today: Now based in the United States, Chuck Perez works for a medical supply company. A showbiz comeback isn't really on his radar at this point, but we'll always have Batang X to remember him by.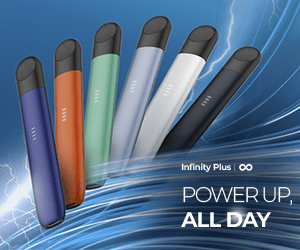 6. Aiko Melendez – Dr. Axis
Aiko Melendez was one of the biggest stars of the '90s, and her top billing in this film proves it. She played Dr. Axis, the main villain of the film, and the one who made life miserable for team Batang X.
Today: Aiko Melendez is not as active in showbiz anymore so much as she's active in politics, having recently been elected as Councilor in Quezon City's 5th District.
8 Pinoy Teleserye Clichés We Are Tired of Seeing on the Small Screen
8 Pinoy Teleserye Clichés We Are Tired of Seeing on the Small Screen
Edgardo Toledo | May 26, 2022
5. J.C. Tizon – G-Boy
G-Boy was your typical tank. Superhuman strength, durability, the works. J.C. Tizon was active in showbiz until around 1998, when his family migrated to America.
Today: By all indications, J.C. resides in Tacoma, Washington, and is employed by the motorcycle parts and apparel brand Cycle Gear.
4. Janus Del Prado – Control

Control had mind powers, and was bald. Janus Del Prado, on the other hand, had a lengthy career as a supporting character in movies and TV. Of course, arguably his most memorable role was as Chinno in One More Chance and A Second Chance.
Today: Still popular as a supporting actor, what Janus Del Prado might lack in top star power, he makes up for in ridiculous longevity. This is a guy who will probably still be active in showbiz 20 years from now — if he chooses to.
Where Are They Now: 8 Members From the Original Sexbomb Dancers and Singers
Where Are They Now: 8 Members From the Original Sexbomb Dancers and Singers
Janus Dosequis Harvey | Jun 13, 2022
3. John Prats – KidLat

KidLat's powerset was probably the most exciting among all the Batang X members, and John Prats played the role to a tee.
Today: John Prats is better known for his comedic chops nowadays, thanks to a long-running stint with the gag show Banana Split, which lasted until 2020 under the name of Banana Sundae. And of course, he's in Ang Probinsyano (which he also co-directs), so it should be no mystery what the guy is up to at present.
2. Anna Larrucea – 3Na

We've talked about her a bunch of times before, as Anna Larrucea is a favorite in the Where Are They Now circles. 3Na is of course one of her most famous roles, as she played a character who had the power to turn invisible — which she also did, post-showbiz, for the most part.
Today: Still happily married, and a happy mom at that. It doesn't matter how many people ridiculed her wedding photos with Robert Pangilinan — Anna Larrucea is living her best life now, and showbiz is simply in her rearview mirror.
1. John Ace Zabarte – A-Gel

With the gift of flight, A-Gel was one of the most popular members of Batang X. John Ace Zabarte only has two movie credits to his name — 1995's Batang X, and 2020's Magikland.
Today: Given how sporadic John Ace has been in showbiz, it stands to reason he's more focused on his day job as a business development manager and a rap artist, going by the name "Blain Wika."
Check us out on Facebook, Instagram, Twitter, TikTok, and YouTube, to be the first to know about the latest news and coolest trends!