We know you're itching to get out of the city and give your barkada/family 'drawings' some color. Go ahead and seize the season, but don't forget to bring your summer essentials! In case you might need a few items to help get you #SummerReady, we've listed awesome gadgets and must-haves for your next trip.
Jaguar Powerbank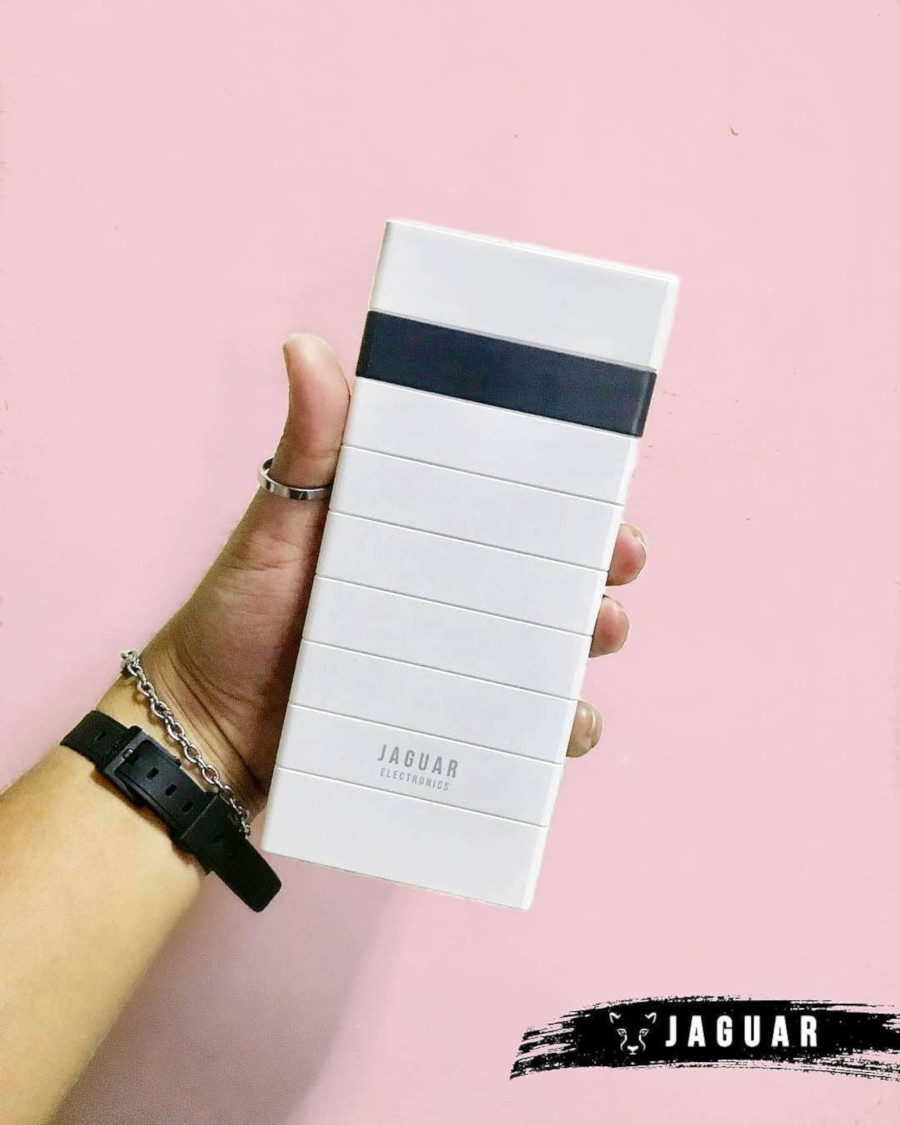 Php 550
If there's ever a gadget that you shouldn't leave home without (aside from your phone), it's a powerbank. Powerbanks are reliable energy packs to have during trips when you're not sure how long it'll take before you reach charging stations. It's useful even in the city during brown outs, or when you forget your charger!
Features: Jaguar Powerbank is one of the most reliable products you'll ever use. Its 10,050 mAh capacity is cased in a portable palm-sized gadget with dual ports so you can charge two gadgets at the same time. It also allows you to charge your phone multiple times.  Jaguar Powerbank also has its built-in flashlight with three levels of brightness you can easily adjust. Light up a tent, a path, or even use it as a light box for close-up photo shoots!
The Verdict: It's a handy device to have at hand and definitely worth your money! If you want a more heavy-duty powerbank, check out Jaguar Electronic's other products here.
Millerton Aquaventure Dry Duffel Bag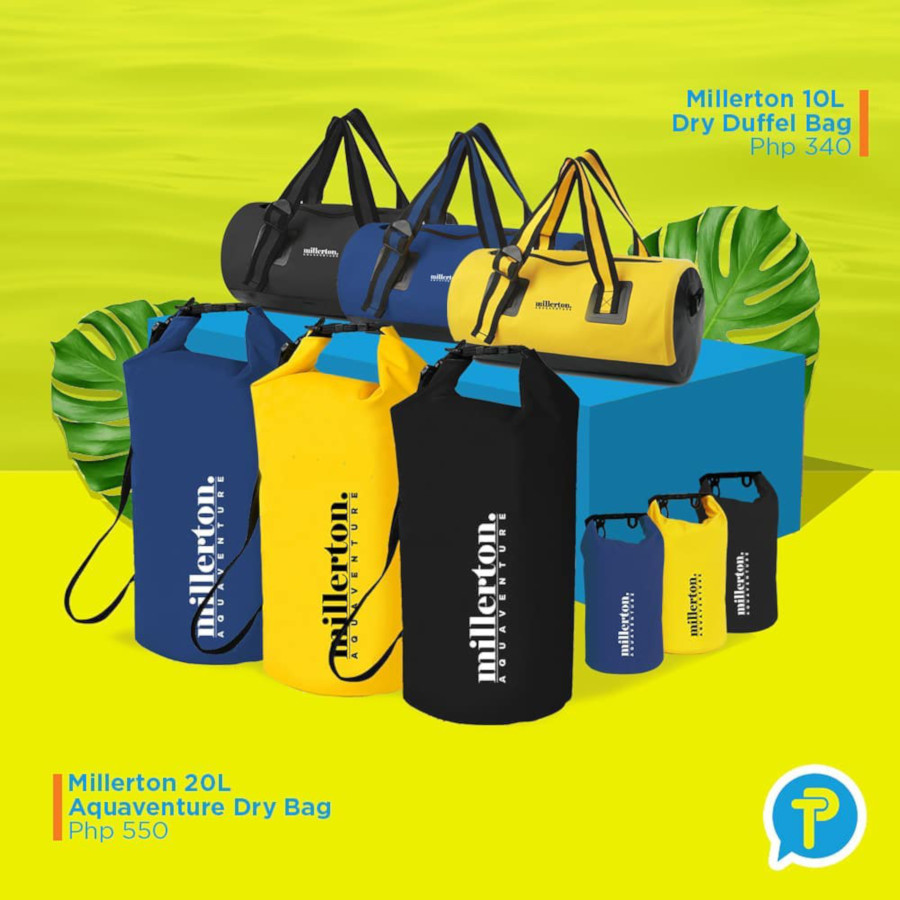 Php 399 | Available in Yellow, Blue, Black
Features:   We bet you've only seen dry bags in the shape of, well, dry bags. Millerton Duffel Bag is essentially a tote-shaped dry bag perfect for bringing to the beach! Its elongated storage space could fit your clothes, towels, and all your gadgets, keeping it waterproof and safe. It also doubles as a backpack if you're tired of carrying it on one shoulder.
Millerton's 500 PVC material and fusion welded seams makes it durable for any kind of weather and any kind of activity.
The Verdict:   It's a stylish and affordable dry bag! Just make sure to be careful with the zipper. It's designed to be water proof, so it zips a bit slow. Don't pull too hard or you'll end up with a broken zipper.
Millerton Dry Bag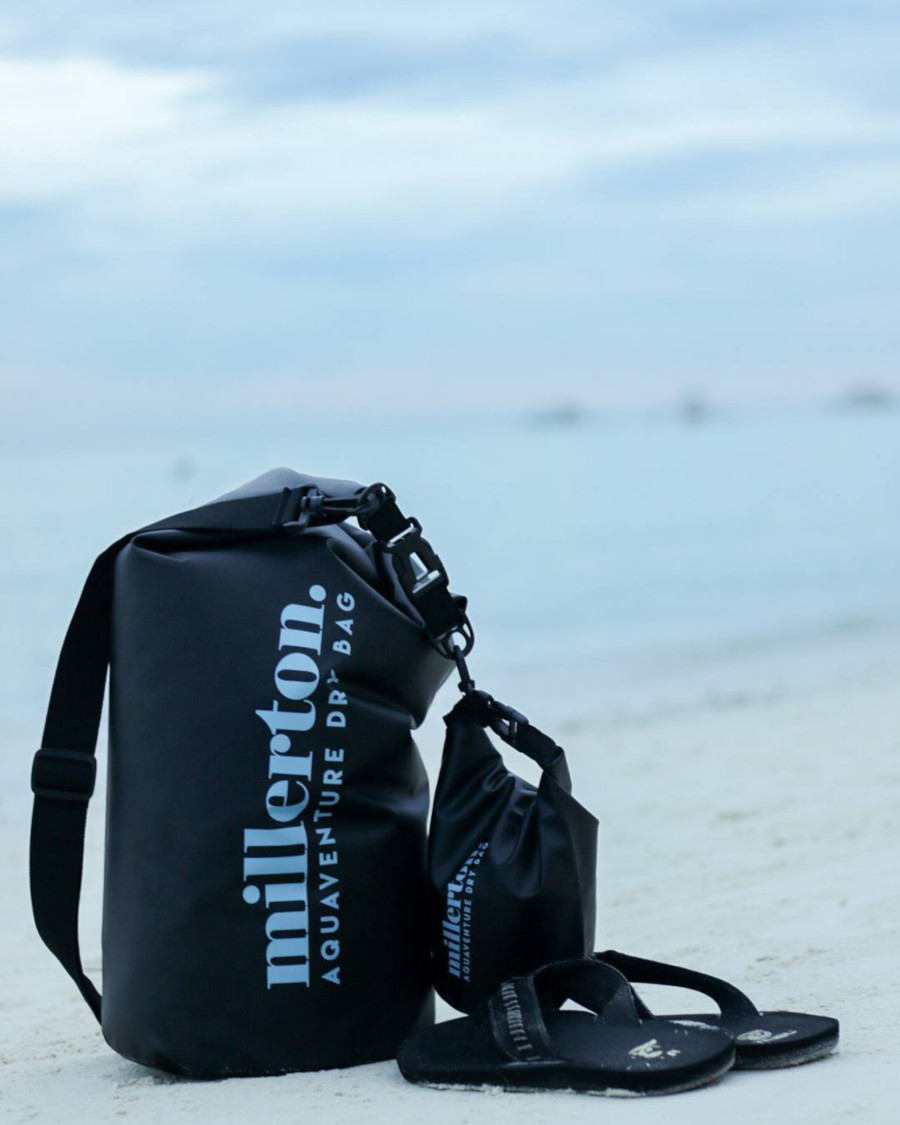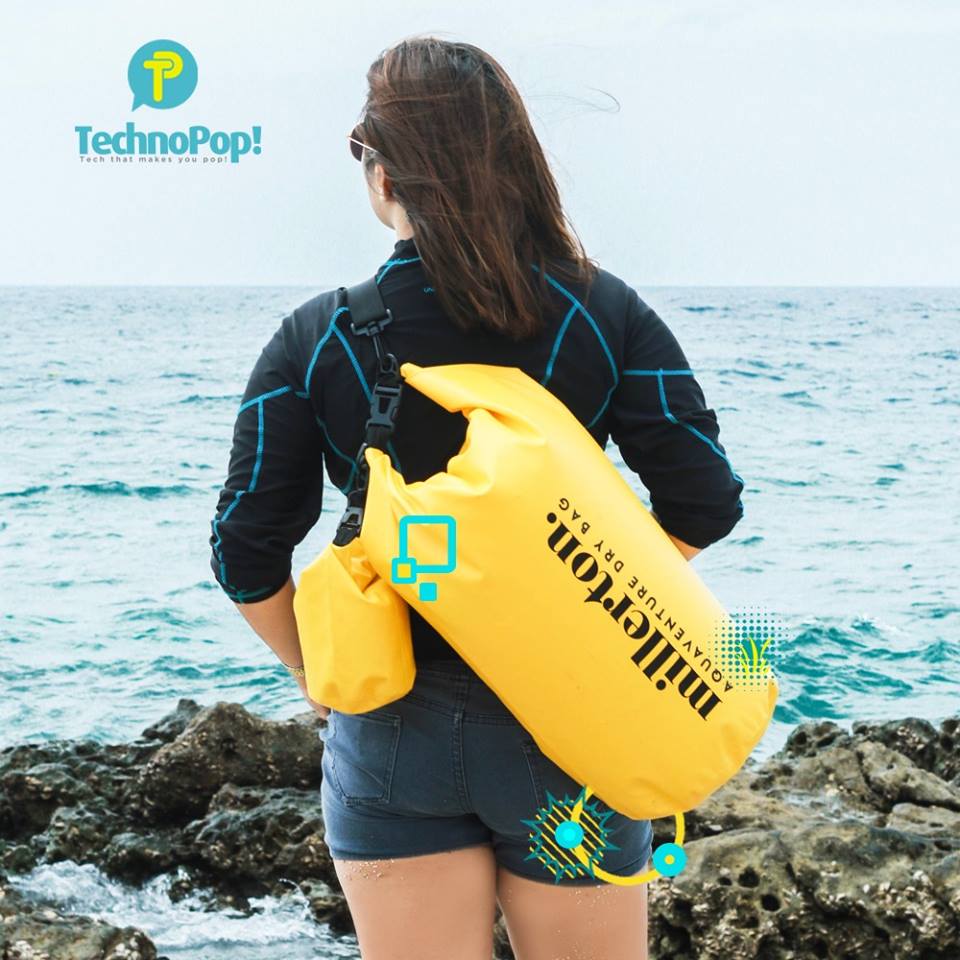 Php 650  | Available in Yellow, Black
Features:  When you're out at sea and you want to protect your electronics and gadgets, Millerton's Dry Bag is your best bet. It's made with 500D PVC NanoGuard materials for heavy duty use, it's 100% waterproof, and can withstand extreme weather. This comes with a free 1.5L dry bag to separate all your other small stuff, and a strap to sling over your shoulder.
The Verdict:  Dry bags float on water, so in the off chance that you somehow end up unintentionally dropping it at sea, you never have to worry about your belongings getting wet.
We actually took it to a trip at sea and when our boat capsized (no joke) it saved all our cameras, lens, and other important stuff. This one's a life saver!
Pacific Gears Snorkel Mask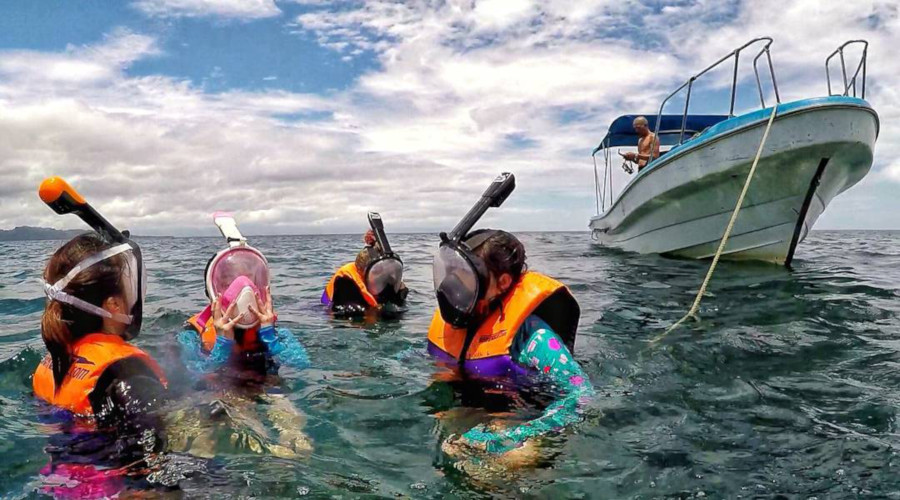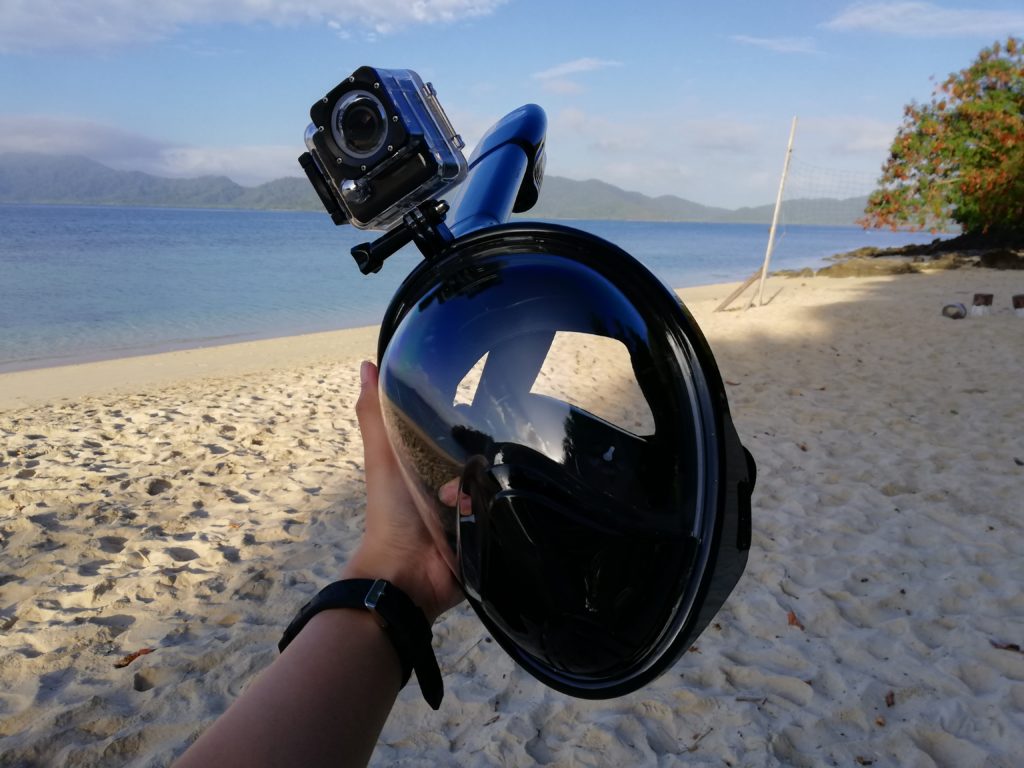 Php 999
Features:   Do you love swimming and snorkeling? Then Pacific Gears Snorkeling Mask is the gear for you! It's hypoallergenic and made with Japanese Silicone and German Bayer Polycarbonate. The Snorkeling Mask is designed to give you an unobstructed 180-degree viewing area with its unique anti-fog design and double airflow system. You can also mount an action camera on top; it works with GoPro, Supremo, SJCAM and other generic action cameras.
Pacific Gears Snorkeling Mask sizes range from Small/Medium to Large/Extra Large.
The Verdict: It comes in a small net bag so you don't have to worry about renting a snorkeling mask because you can bring it with you anywhere you go! We had the chance to try this one out and we got to witness the Palawan ocean floor unobstructed. There were turtles, you guys!
Elliot Audio Rugged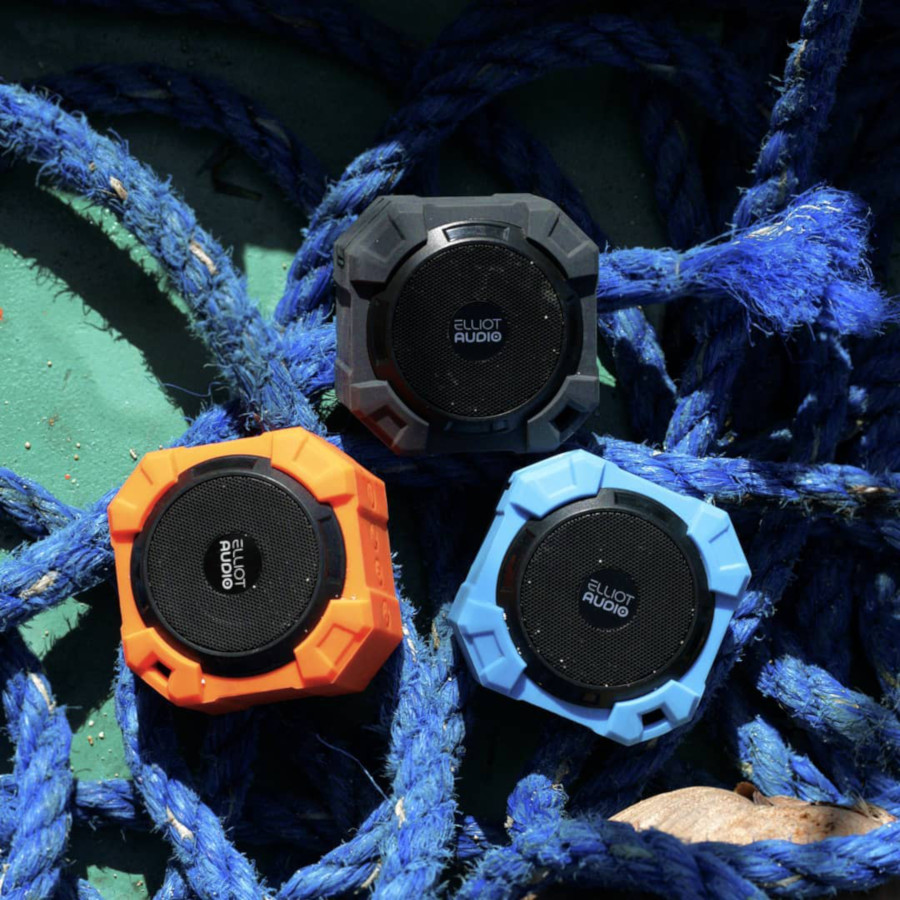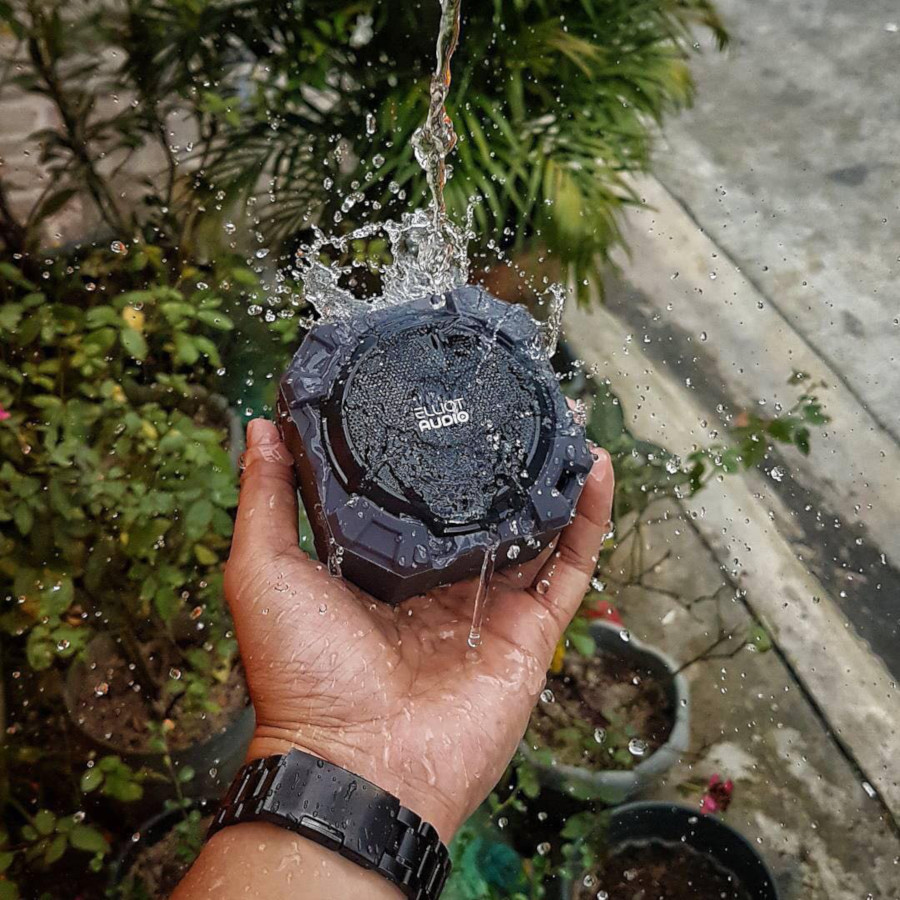 Php 799   | Available in Orange, Blue, Black
Features:  Bring your music anywhere and share it with anyone with Elliot Audio Rugged Bluetooth Speaker! It's water-resistant, shockproof, dustproof, and rustproof, and, most importantly, has topnotch audio quality. The rubber around the speaker protects it from the elements, so don't be afraid to bring it with you wherever you go. You could even bring it to the shower and sing your heart out!
The built-in battery won't require you to purchase those Double A batteries anymore, simply plug it to a USB connector and charge it. The battery could last for a whole day with average use.
The Verdict: This little gadget won't sound so little with boosted volumes. It could bring the party to a lonely island, or keep you company by the beach. It's also light and easy to carry around.
Marsche Wireless Bluetooth Headphones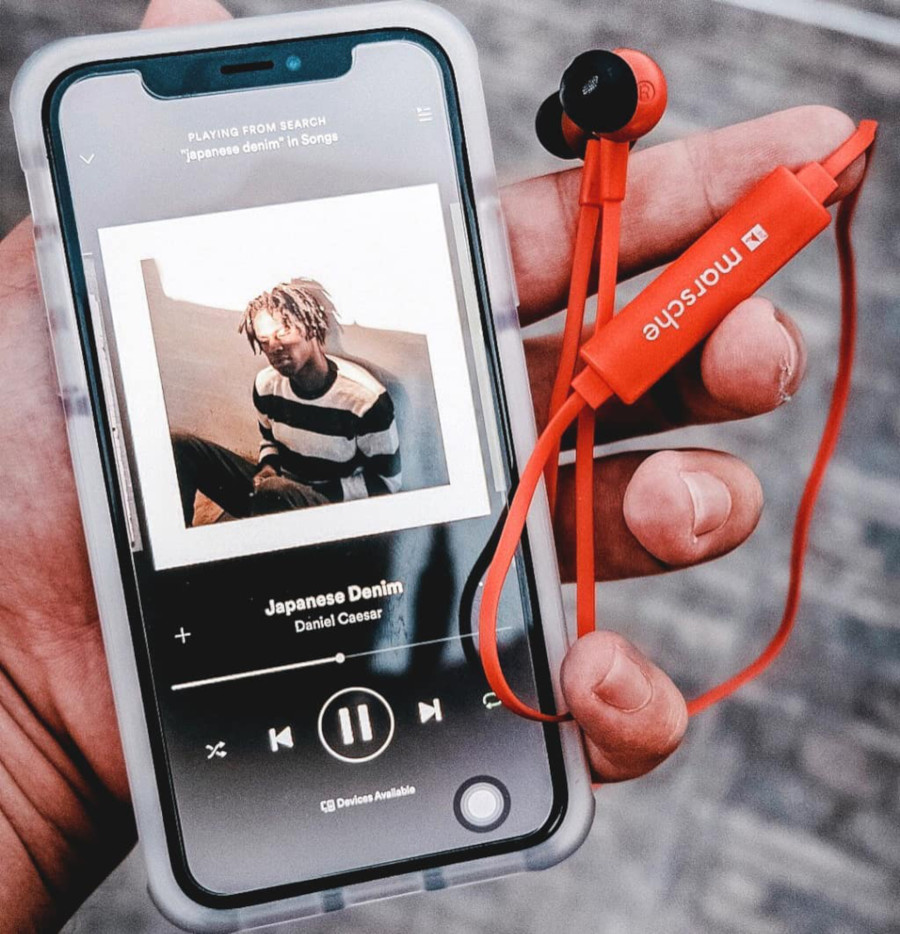 Php 599   |  Available in Blue, Pink, Black, Red
Features: No more snagging your cords on the jeepney or getting tangled in your bag; Marsche Wireless Bluetooth Earphones solves your earphone problems. You're free to use your phone without worrying about being careful with cords. It comes with magnets that keep the heads together so it acts as a necklace when you're not using it.
The Verdict: This pair of headphones needs only to be charged and you're good to go. You can charge it with your Jaguar Powerbank.
UnoMundo Universal Travel Adapter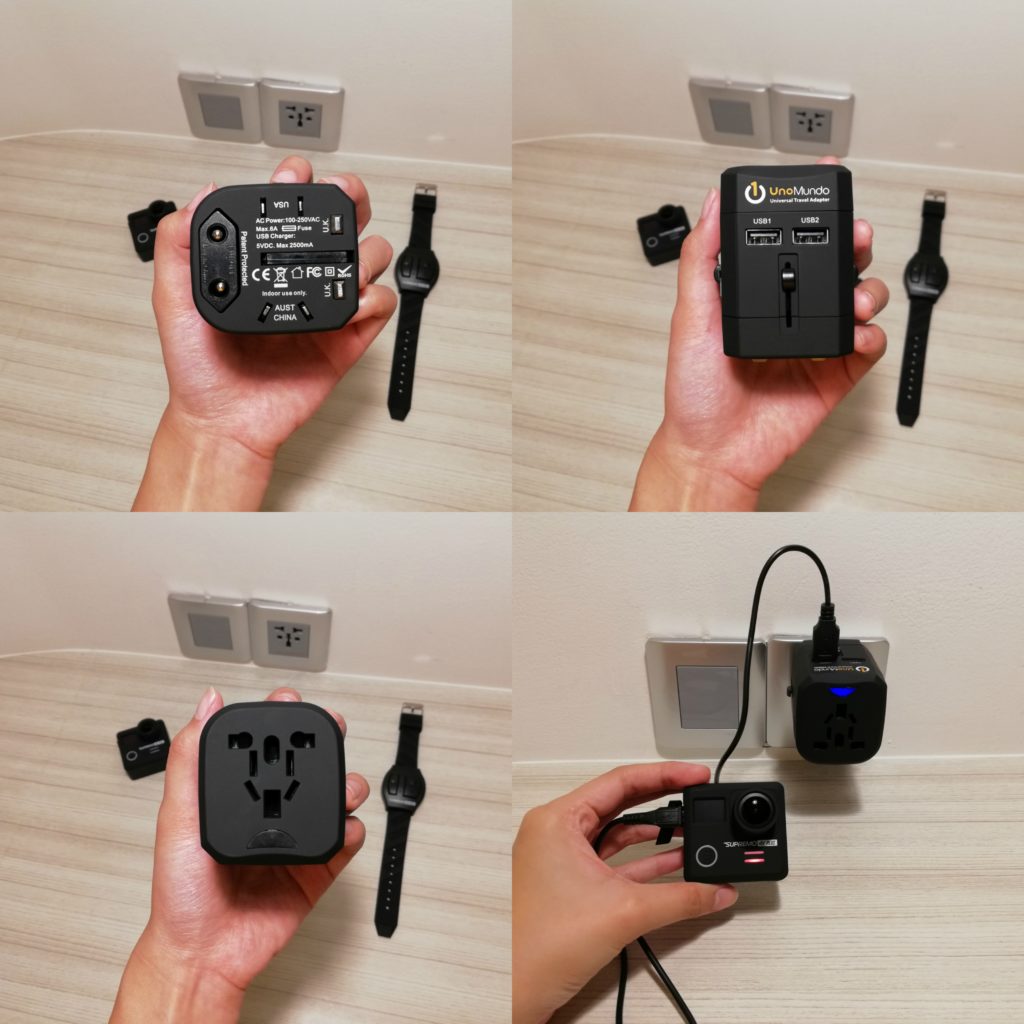 Php 490
Features: Universal travel adapters are must-haves when you're travelling, especially when going out of the country. UnoMundo Travel Adapter's multi-functional feature solves your problems by matching sockets wherever you go! It's a compact 4-in-1 structure with lightweight design for travel. There are 4 plugs for international connectivity and universal 8-pin socket to support wider range of electronic devices. Dual USB charging ports are also included! All you need to do is push and slide the sockets for convenient change of plugs and you're good to go.
The Verdict: Dual USB ports can serve as a mini 'extension cord' so two people can charge their phones at the same time. This universal adapter is lightweight and only takes up a small space.
Supremo 4K Plus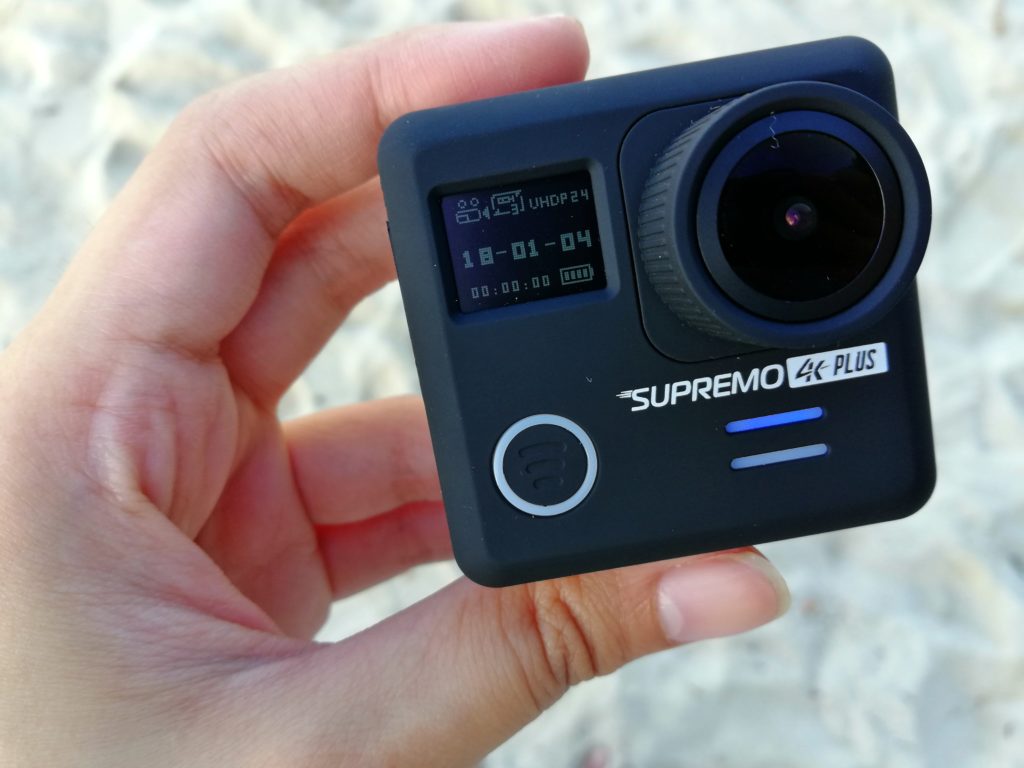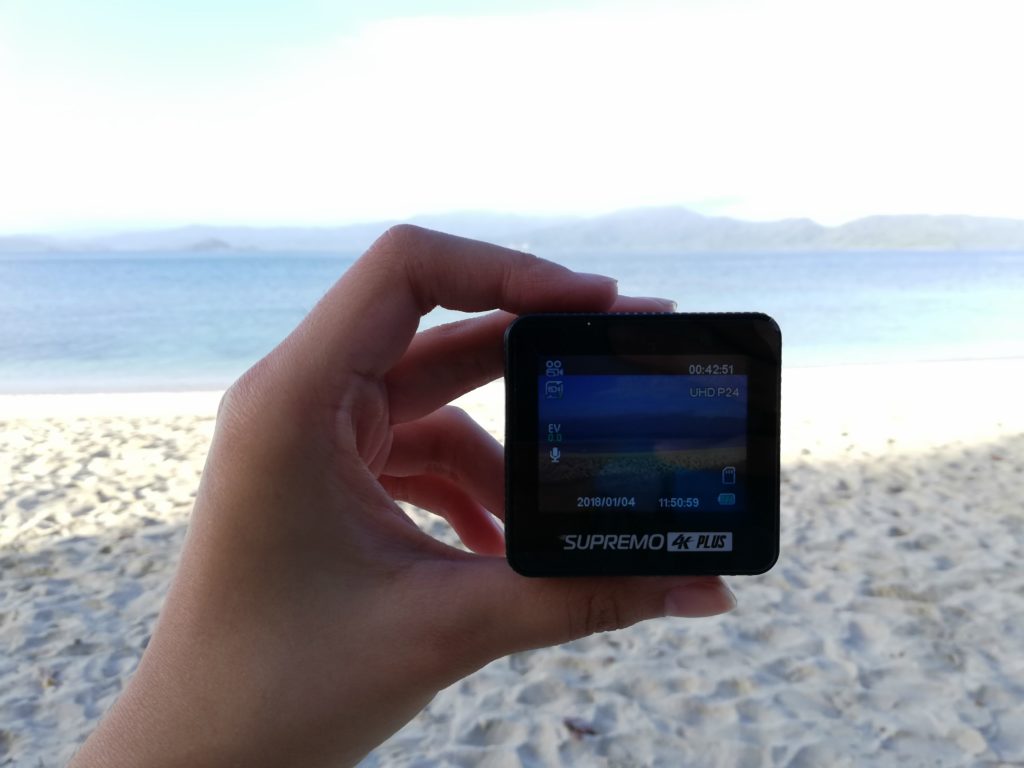 Php 3,880
Make the best out of your trip and create memories  with Supremo 4K Plus! Traveling and going on an adventure these days will not be complete without photos and videos of your experience. Sure, digital cameras are great but sometimes they're too bulky to carry around from trip to trip especially if you're going on a tour of, say, the Underground River.
Features: Supremo 4K Plus is a small action camera with the hottest features that can compete with other action cameras in the market. Its CrispColors Technology provides better white balance captures for more colors, it could also be customized for 170-degree super wide angle shooting. Supremo features an authentic Sony IMX Sensor for real 4K footage and is capable of shooting videos at 4K (24fps), 2.7K (30fps), and 1080p (60fps). Photos captured could be at 14MP, 12MP, 10MP, and 8MP.
It has night shot mode for low-light settings, and aqua mode for underwater shots. It has 2" HD LCD preview screen and front screen and an enhanced gyroscope for more stable videos. Supremo also comes in a waterproof case!
Supremo 4K Plus has also upgraded its features to include a Supremo app where you can control your action camera over WiFi or the app (download: Android, iOS). It comes with a Supremo Wrist Remote to control video and photo capture.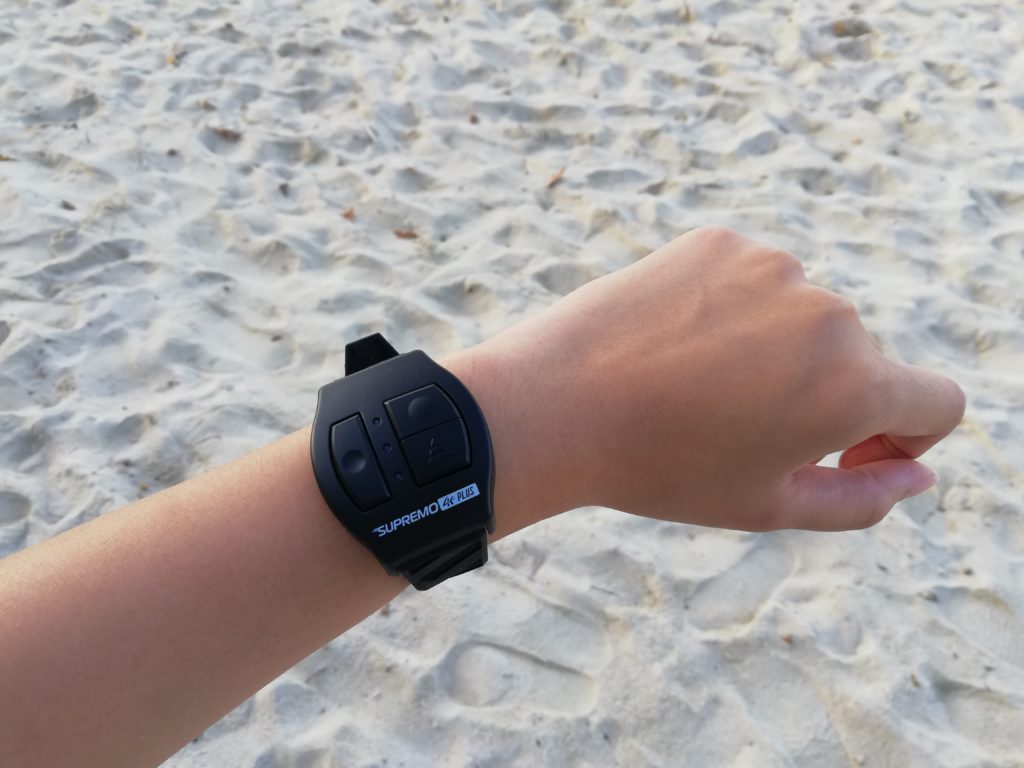 The battery runs on 1000mAh Li-ion battery with expandable memory of up to 64GB.
The Verdict: Supremo 4K Plus is definitely worth your money but what you see is what you get. It captures videos perfectly in daylight but during lowlight, the performance is a bit toned down and the footage has a lot of noise. This action camera is better for daytime than night time. But the battery life is quite alright spanning for a couple of hours, charging is at 2-3 hours.
A purchase of a Supremo 4K Plus comes with a lot of inclusions!
Be summer ready with these items all available at Technopop stores!
For a list of Technopop stores, click here. Follow Technopop on Facebook and Instagram for updates and promos on other gadgets!