With the sweltering Manila heat threatening to quickly drain everyone's energy, it's important to stay hydrated and refreshed at all times. It's such a treat that we have a number of cafes and restaurants to pick sweet, fruity, or healthy beverages from!
Here are the best drinks to quench your thirst and cool your soul for the summer!
Tim Hortons


Beat the heat this summer with Tim Hortons' Fizz Coolers. These lemon-based soda water coolers come in three flavors – Strawberry Mint Fizz, Grapefruit and Lychee Fizz, and Green Pear and Apple Fizz. Pair it with the new Tuna Melt Sandwich and you're good to go for the Lenten season.
Krispy Kreme
The key to a Frozen Summer is indulging in Krispy Kreme's cold slushies. The sweet treat comes in three fruity flavors: Kiwi Green Apple, Pineapple Passion Fruit, and Raspberry Watermelon. They have also recently introduced their Spring doughnuts menu which includes fruit-inspired doughnuts in 6 flavors: Zesty Orange, Tropical Pineapple, Strawberry Blueberry, Mellow Mango, Kiwi Lemon, and Raspberry Melon.
J.CO Philippines
J.CO's summer treats are specially curated to give you a taste of Japan. The iconic Jcoccino coffee drink is given a soft and sweet twist and made into the new Sakura Jcoccino. Pair a serving with Matcho-Matcho and Mr. Mokacha, brand new green-tea based donuts that look too good to eat. Grab these at the nearest J.CO branch!
Cold Stone Creamery
A cup of Llao Llao is perfect for any occasion or weather, especially during summer. This yogurt treat is even made special because you can customize it the way you like it and it will never disappoint your tastebuds. A mixture of fruit toppings? Sauce of your choice? Crunch of your choice? Llao Llao can give you all that plus health benefits! How can you resist?
BLK 513
Go healthy with BLK 513's latest offer, the Lavender Chia Charcoal Foam beverage. Those on a diet don't have to be guilty of enjoying this treat as chia seeds have a whole list of benefits to it including a great source of omega-3 fatty acids, fiber, antioxidants, iron, and calcium. Go ahead and lick that spoon clean!
Starbucks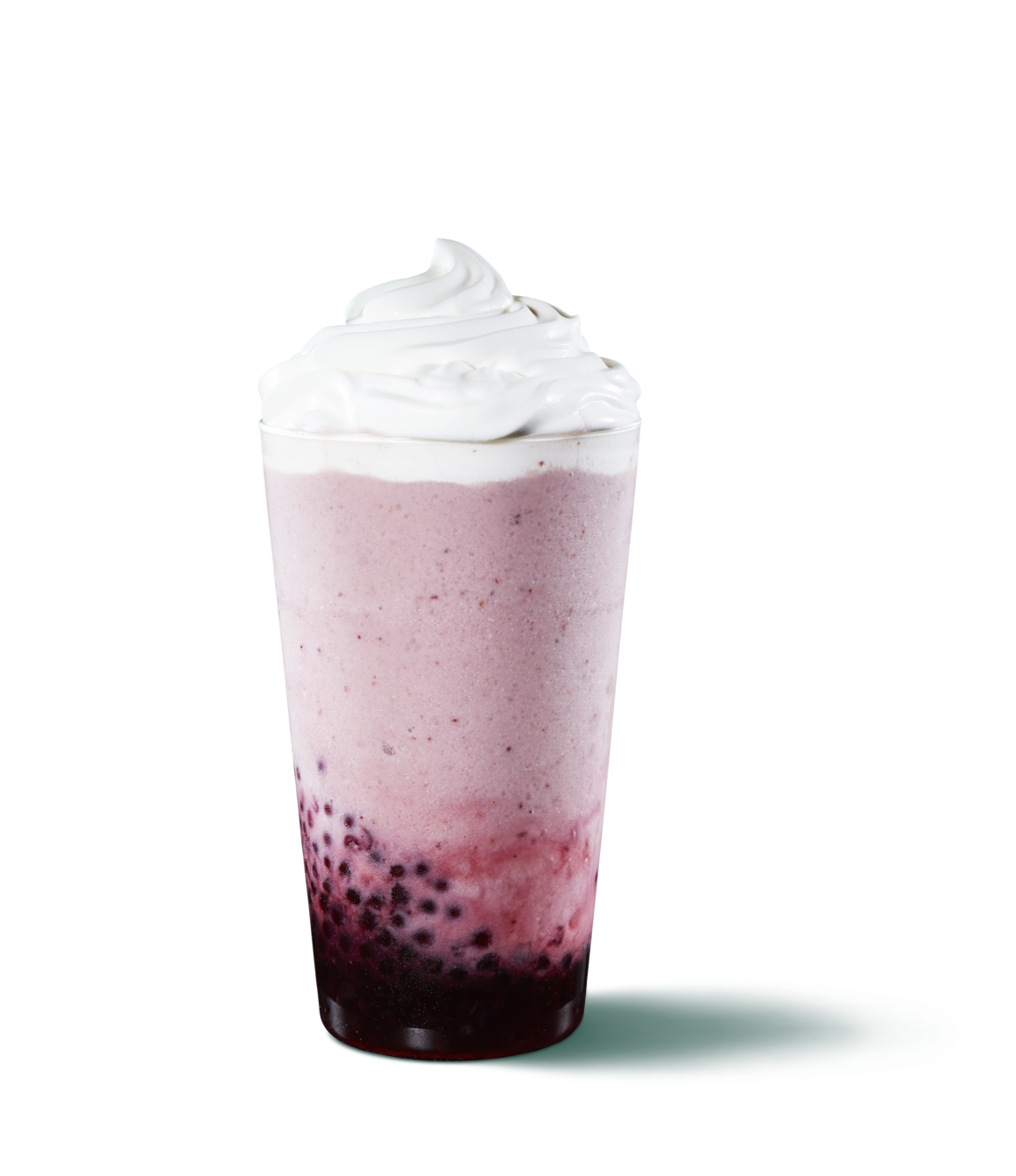 Just in time for the warm season, Starbucks is offering a limited-time beverage perfect for berry lovers. The Mixed Berry Frappuccino with Pomegranate Pearls is a concoction of mixed berry sauce blended with velvety milk for a smooth fruity beverage. It will only be available from April 9 to June 3, 2019 so make sure you get your fix!
Costa Coffee
Costa Coffee is bringing back their best selling Frostino treats every Wednesday of April for only Php 100. You can finally get your hands on the Salted Pistacho Mocha, Lemon Cheesecake, Caramel Crunch, and Roasted Hazelnut Chocolate. You can also try their newest drink, the sweet offer of Salted Caramel Crunch Frostino, the balanced blend of salty sweet is enough to energize you for the day. This new flavor is available for a limited time only.
Jamba Juice
Jamba Juice never fails to provide healthy and cool summer refreshments which are actually perfect for any Philippine season. Their summer offers are all rich in Vitamins A and C — Island Strawberry, Pina Colada, and the  Mango Tea Refresher which is a cold drink bursting with healthy and real chia goodness. If you want to stick with their classics, must-tries include classic smoothies Strawberries Wild and Banana Berry, bestseller Matchanana, and our personal favorite, the Coffee Affogato Smoothie.
Which of these summer coolers have you tried? Share your experience with us below!