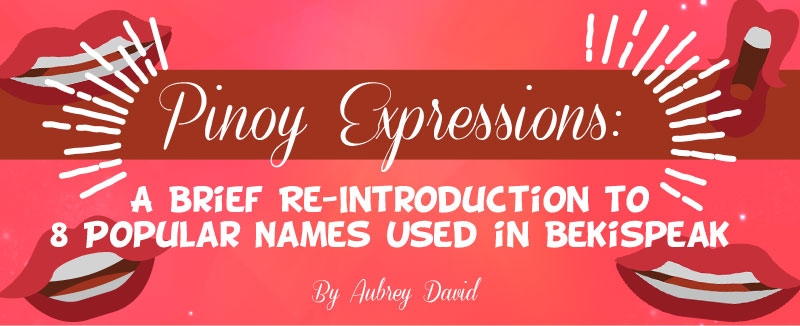 Sometimes, we say things that we don't really mean. Sometimes, we say things without thinking and caring for the truth.
For instance, we say "I'm Haggardo Versoza!" without having knowledge on who and what Machete is (also: shame on you!). Or we say "jumujulanis morrissette na naman" without knowing anything about Jagged Little Pill.  This has got to stop, people. It's time we put an end to your ill-informed ways.
Here are 8 celebrities whose names have become adjectives and expression, thanks to all the Filipino bekis in the world. We'll give you a brief background of who they are, so the next time you use their names in beki speak, you'll know what the hell you're talking about.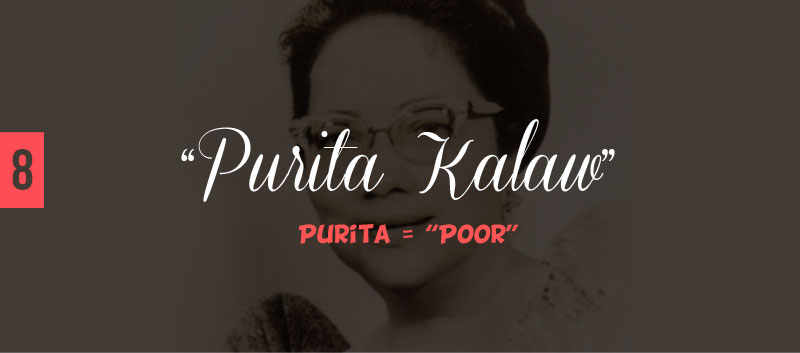 Purita Kalaw Ledesma (born in 1914) founded the Art Association of the Philippines (AAP), the biggest art association in the country, in 1948. Kalaw is an art collector a businesswoman, and a writer. In her lifetime, she published four books, which included an autobiography.
She's the name behind the Ateneo Art Awards' Purita Kalaw Ledesma Prize for Art Criticism, which is actually now open for entries. See the mechanics here.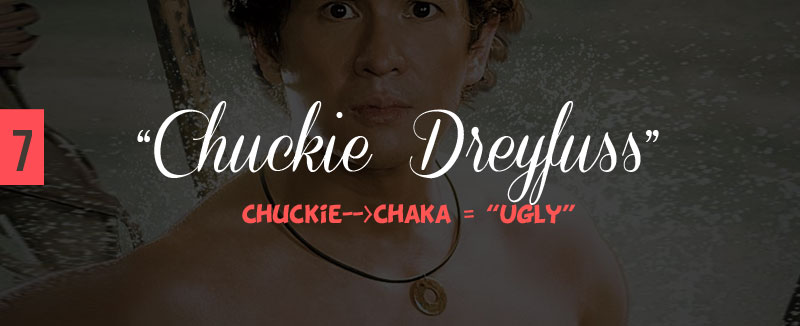 Chuckie Dreyfus was a child actor who bagged acting awards like Best Child Performer in MMFF, and Best Child Actor in FAMAS. Growing up in the 80s, he was part of That's Entertainment, a variety show for teens hosted by German Moreno aka Kuya Germs, the guy who taught us that sleep is for the weak.
Dreyfus is also a songwriter and composer, and has been part of a lot of TV and movie projects (he's composed for GMA and ABS-CBN, as well as celebrities like Rachel Ann Go and Sarah Geronimo. He also has a lifestyle blog, which you can visit here.
Also, there's really nothing chuckie (chaka) about this Dreyfus because abs. Which brings us to the next person…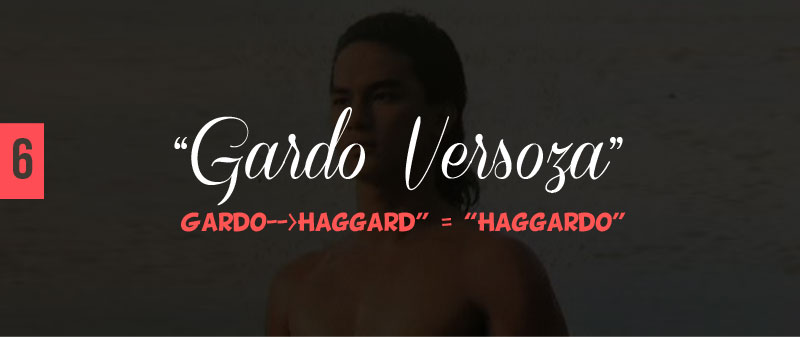 When you say the word "machete" to a Filipino (especially if he was alive in the '80s), the words "sharp object" are most likely not the first things that will come to mind. Instead, it'll be Gardo Versoza, a Filipino actor who has starred in over 40 movies and dozens of TV shows; a man who was not afraid to wear very few items of clothing (perhaps this is one of the reasons why he's not sure how many children he has?).
Aside from being hailed as "Asia's sexiest man" at one point in his life, he is also lucky to be part of movies that have the best titles ever: Sabik sa Halik, Kirot, and Halimuyak ng Babae.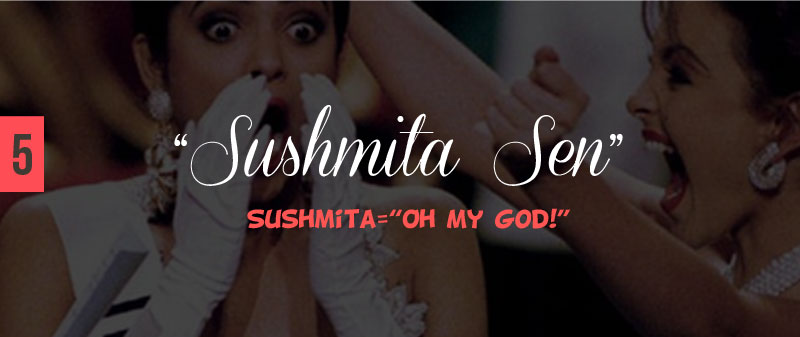 Sushmita Sen, and Indian actress and model, became famous in the Philippines because she was the one who succeeded Puerto Rico's (and formerly, Aga Muhlach's and then Marc Anthony's) Dayanara Torres in Miss Universe 1994. She's appeared in more than a dozen movies, and got a number of awards for them.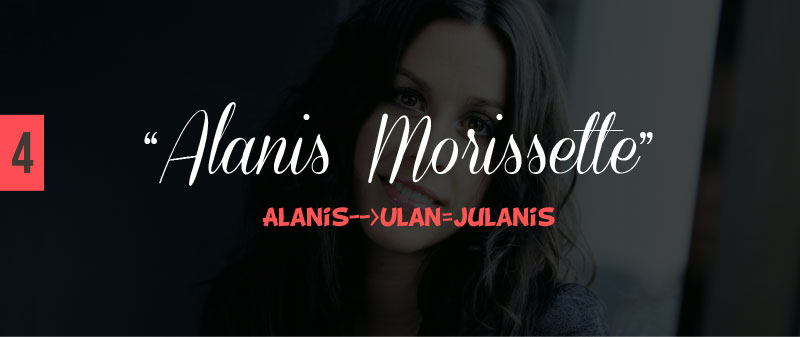 Perhaps the only apt beki speak on this list: Julanis Morissette is inspired by Canadian musician Alanis Morissette, who, incidentally, sang about rain on a wedding day. She's the original Angry Tita, with her songs about break-ups and a-holes.
What was supposed to mean "light" was bekified into the act of losing, which she is nothing but. Born in 1940, Luz Valdez was huge in the '50s to '60s. She starred in movies like Tuko Sa Madre Kakaw, Tatlong Komando, and Chinita, which made her a huge star. Today, you'll most likely see her playing mother and grandmother roles in TV and movies.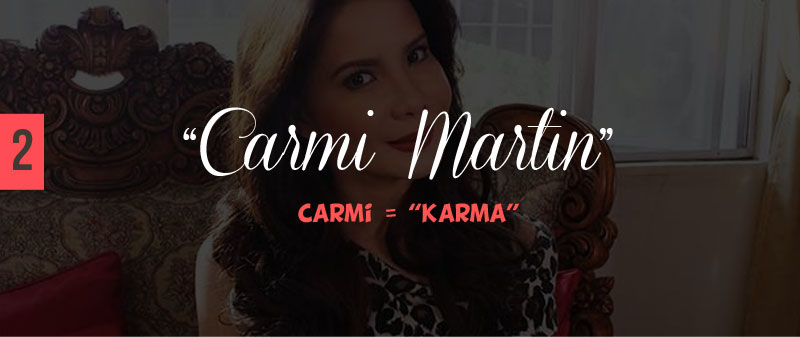 Carmi Martin is an actress who was huge in the late '80s to '90s, in shows like Student Canteen, Chicks to Chicks, That's Entertainment, and Abangan Ang Susunod na Kabanata ("mabu-heeeey"); and more than a dozen movies. She's still pretty active on TV and film these days, playing tita/drunk mother roles.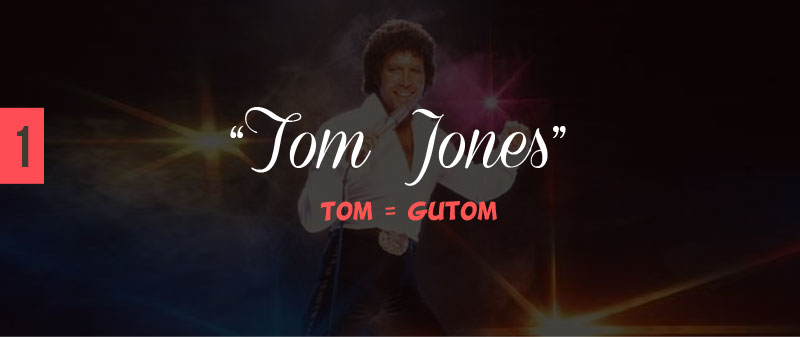 This guy's not Filipino, but needs to be on this list because his name is one of the oft-used names in bekispeak. Tom Jones is an Welsh singer who's behind hits like It's Not Unusual, Delilah, She's a Lady, and Sex Bomb. The only thing he's probably hungry for, really, is love from the ladies.
Also:  he's a knight, y'all!