Yesterday, Belo Medical Group released a new video advertisement that veered away from their usual sophisticated messaging. The 1 ½-minute video quickly went viral — but not in the way the people behind it wanted to. Because people aren't just mad, they're mad mad.
After watching that Belo ad:pic.twitter.com/8sfmuSfCCI

— UNGAS DAILY ✊🏳️‍🌈 (@okcompyuter) August 10, 2021
It was triggering

The video has been taken down, so if you haven't seen it, consider yourself lucky. But just in case you want to know what it was about, here's a quick recap.
(TW: Body shaming, body dysmorphia)
Produced by ad agency Gigil (famous for their viral ads for Orocan, RC Cola, Trese, and more), the short film advertisement entitled "Pandemic Effect" showed a woman sitting in front of her TV, which starts blaring the news about the pandemic. As the reports get worse and worse, the woman starts looking more haggard. Her skin starts breaking out. Her armpit and leg hair grow out. She gets a monobrow. The camera zooms out, and viewers are shown how much weight she has gained, with her stomach and a double chin popping out. She's sad and anxious, and it's manifesting all over her body. After she turns off the TV, she grabs her laptop and answers a video call from a friend, who asks her "Anong nangyari?" And cut.
After watching the video, many women took to social media to express how hurt they felt by the ad. It completely missed the mark.
what the fuck was that new Belo ad…

can't believe there was body shaming, skin health shaming, and mental health shaming all in a minute and thirty seconds…

— PAULA (@QuesoDePaula) August 10, 2021
It attacked women for being human
Let's get things straight. Gaining weight, growing body hair, getting acne — these are real things happening to all of us right now. There's nothing wrong with talking about that, and there's definitely nothing wrong when these happen to you and me.
And these things aren't even flaws. They're natural occurrences that every human being encounters every day. And sure, brands are known to profit from our insecurities — that's nothing new, sadly — but this Belo ad took it to a whole 'nother level.
Kaya it's still very offensive kasi they've created an ad that shows women's insecurities. Some women have PCOS, where they can't control acnes, body weight, etc. It's all natural. Ang mali yung marketing and brands natin sa Pinas na laging nagseset ng beauty standard sa mga tao

— #OustDuterteNow (@folkahontas_) August 11, 2021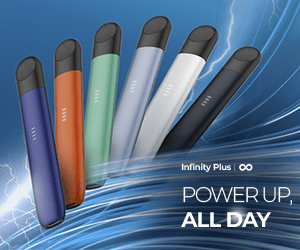 It was downright cruel
What was particularly wrong about the ad is the tone it took when pointing out these very natural occurrences. Instead of using an empathetic voice, the ad chose to shame and basically bully people who underwent natural changes like these. Instead of conveying care, the ad came across as cruel and unkind.
It's 2021, and shaming anyone for their looks is never okay. Belo's newest ad is rude, disrespectful especially to young girls and women and this can even lead to long-lasting effects on a person's mental health. Nakakalungkot at nakakahiya. https://t.co/aTho5X0yLL

— John Philip Bravo (@johnphilipbravo) August 10, 2021
Body shaming, mental health shaming, beauty shaming, skin health shaming . . . They really just went all out and attacked all of us with no warning in just a couple of minutes.
It forgot that we're IN THE MIDDLE OF A PANDEMIC
Saw the latest ad for Belo Medical.

Read the room. Promote your services, but not at the expense of people's insecurities. We're in a pandemic, and we're all just trying to survive. The last thing people need is an ad that points out body changes. Distasteful and insensitive.

— p a t r i c i a 🐣🧡 (@expectopatramos) August 10, 2021
We 👏 are 👏 in 👏 a 👏 PANDEMIC! 👏   Even though the ad's title said it, it seems the ad's production team missed it entirely. Where have they been this past year and a half?!
Shaming women is unacceptable. But shaming women while the whole world has been turned upside down during a global health crisis and everyone's fears and anxieties are skyrocketing is just messed up. We're all struggling to survive. Some of us have lost jobs and even loved ones, and nobody has the right to call us out for not fitting into their idea of "beauty".
It was anything but beautiful
"Tough times call for beautiful measures," the video said right before it ended. That sentence by itself could have been meaningful, and are so many directions they could've taken with this ad. But they just had to go with one of the worst.
tough times don't call for beautiful measures, tough times call for KINDNESS.

— cha (@thechristhia) August 11, 2021
Instead of focusing on superficial beauty, they could have highlighted the "beautiful measures" of frontliners battling the virus, the community pantry volunteers, or other acts of kindness we've seen during this health crisis.
Unfortunately, the way the ad was executed made sure that even the copy stayed shallow and skin-deep. So now everyone's just asking — is now really the time for their so-called "beautiful measures"? Now when we're all struggling to stay sane and alive in the middle of a global health crisis?
It went after virality and nothing else
It's disconcerting to think about how many people approved the project before it was published. If it managed to be produced, it means that multiple people saw it and thought, "yep, this is fine." It's a cautionary tale for anyone working in communications: when you put numbers above people, yes, you might go viral, but in the worst way possible.
Not a SINGLE person involved in that Belo ad had any qualms about it? It wasn't just a choice, it was a series of choices made by dozens of people.

— modern-day hippie 💪 (they/them) (@trishaobannon) August 10, 2021
Whoever conceptualized the #PandemicEffect ad for Belo should have a thorough evaluation of themselves— or kung hindi sa kanya, a thorough evaluation of their target consumers. Napaka tone deaf.

— Hannah Ledesma (@imhannahledesma) August 10, 2021
What did the team behind this even want their intended audience to see? What message did they want to convey? Because we're not seeing it at all, and it seems neither is anyone else.
It censored feedback
Belo PR and social team rn: pic.twitter.com/0AWI2rab9f

— Ad People Of Manila (@AdPeopleOfMNL) August 10, 2021
Hours after the ad went viral for all the wrong reasons, Belo Medical Group took down the video from all their social media channels. But the damage was done. It didn't help that the people behind Belo's social media decided deleting comments of criticism under their posts was the way to go. It just felt like they were erasing the reality that people just didn't agree with the beauty standards they're trying to uphold.
It's 2021 — we should do better than this
We apologize about our recent Pandemic Effect film. Thank you for being gracious in letting us know your thoughts about it.

We hear you. You helped us see what we failed to see, which is that the film is insensitive and upsetting. (continued) pic.twitter.com/3iiqskaKdp

— Belo Medical Group (@belobeauty) August 10, 2021
After taking down the video, Belo Medical Group has issued an apology, admitting that the video was "insensitive and upsetting" and promising "to learn from this and to bring [their] learnings in the future." Meanwhile, ad agency Gigil has not yet made any official statement.
2021 na. It's high time businesses stop preying and capitalizing on people's insecurities. Instead of shaming women for natural bodily functions, we as a society should acknowledge these body changes and accept them as they are, because we can promote and practice self-care without making people feel like garbage. It's time to do better and be better.
And to you and me and everyone who was affected by the ad, remember that we're all going through challenges, so it's fine if you prioritize surviving and living over keeping up with absurd beauty standards. Weight gain, body hair growth, eyebags, pimples, acne, and all that in the middle of this pandemic are more than okay. Changes in your body are okay. Don't let a thoughtless ad tell you otherwise.
Have you seen Belo's ad? What did you think?