Kris Bernal has always faced criticism for her looks. "You're too thin," people would leave comments on her photos, some with concern, some bordering on hate. The Kapuso actress has always taken the comments in stride and if they ever got too far she was always ready to defend herself and the thousands of Filipina women in the exact same situation. Recently, she had to go ahead and remind everyone once again why they should change their toxic standards for beauty.
Strong and beautiful woman
Last Aug. 11, Bernal posted photos of herself smiling for the camera while wearing a bandeau and loose trousers. Instead of complimenting a beautiful and confident young woman, comments about her weight and appearance started pouring in. "Underweight," "buto't balat," and "being so skinny isn't sexy anymore" were just some of the comments you could see. Many criticized her for looking "unhealthy," saying she might actually influence the younger generation's beauty standards that being "too skinny" is the norm.
Not the first time bashers had something to say about her
View this post on Instagram

The Kapuso actress isn't new to this particular type of criticism. In 2017, Bernal posed in a two-piece for a men's magazine. After the photos circulated online, people were quick to accuse her of being bulimic and anorexic. Back then, Bernal admitted that she was affected by the negative comments and would often resort to blocking bashers. It's because she often found that there is "no way around" the argument and that people will believe what they want to believe.
So Many Levels of Cruel: Here's Everything Belo's 'Pandemic Effect' Ad Got Wrong
So Many Levels of Cruel: Here's Everything Belo's 'Pandemic Effect' Ad Got Wrong
Meryl Medel | Aug 11, 2021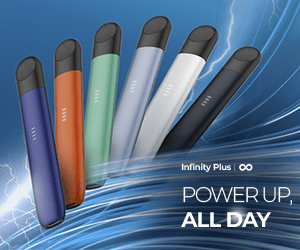 But is she healthy?
View this post on Instagram
Maybe the criticism is a form of misguided concern from nosy netizens who have nothing better to do. They just want to make sure the actress is eating her meals regularly and that nothing is wrong. During the 2017 issue, Bernal did say that she was as healthy as can be. She even goes to the gym three times a week, a practice which was also criticized by many. But Bernal clarified that she exercises for "weight training" so she "could gain muscle mass."
"I'm 100 percent healthy. When I started being conscious of my food intake and physical fitness, I became more active. I didn't feel as sluggish anymore," she said in an interview with Inquirer.
Even four years later, Bernal maintains her gym schedule and continues to lead a healthy life.
Bernal defends her photos
This woman isn't just going to sit back and let the forces of evil camp under her Facebook post. Bernal (or her Facebook page admins) went to war and started replying to now-deleted negative comments. She even pinned a comment to her post that expressed how she's sad that most of the negative comments come from girls who should be empowering other girls.
"Women should empower women," the comment read. "Sana lang hindi mangyayari sa inyo yan. God bless your soul, girls!"
Stressed Out? These 8 Mental Health Apps Could Help You Cope with These Challenging Times
Stressed Out? These 8 Mental Health Apps Could Help You Cope with These Challenging Times
Jeremiah Santos | Aug 05, 2021
Confident in her body
View this post on Instagram
Bernal has always advocated loving and appreciating one's own body. And that's coming from a woman who has experienced the uncalled-for wrath of random Filipinos just because she's "too skinny." She has learned to be confident about her thin frame and her flaws, as she says.
"Don't worry, as a human being, I tend to compare myself to others too who are taller and chunkier," Bernal writes in one of her Instagram posts. "But then I remember how far my weightlifting has come because I was working on getting stronger, and that makes me smile!"
"Everyone has insecurities, and in a world of comparison, photoshop, and societal "standards", let's try to shift our minds that every female body is a hero deserves to be uplifted and celebrated."
Beautiful in any shape
The truth is whatever your body shape is — skinny, slim, fat — you're beautiful. Our bodies have carried us this far and it's done such a darn good job of taking care of us. Yes, the world's beauty standards are being shoved down our throats by media, showbiz, beauty contests, and the like, but at the end of the day, we have our own lives to live. And the truth is you won't feel great or beautiful every day. The truth is beautiful looks different on everyone and it's about time the judgmental Pinoy netizens understood that.
So where is Kris Bernal now?
Nope, she isn't crying in a corner of her house and moping about her body not passing the typical Pinoy's beauty standard. She's actually busy successfully running her own business ventures — SHE Cosmetics and House of Gogi. On top of that, she is planning a wedding with her fiancé, Perry Choi. In other words, while people mull over her photo and stew in negativity, she goes on with her life confident that she's living it the way she wants to.
Let's be kinder to others
The Belo Medical Group was criticized for a video ad portraying a woman who "let herself go" during the pandemic. They said the ad was "just a reminder…that if you're ready to make the decision to take care of yourself again, we are here to help."

READ: https://t.co/Q9GNIb3E3s pic.twitter.com/INVMvQnosG

— Rappler (@rapplerdotcom) August 10, 2021
This "beauty standard" issue comes at the heels of the controversial Belo ad that the internet collectively shunned last week. ICYMI, the ad featured a slim woman who got fatter and grew body hair while watching horrible COVID-19 news. According to the ad, it wasn't the woman's fault, it was the "pandemic effect." We're glad to know that people are sane enough to reject such absurd reasoning. In the middle of a pandemic, where we're fearing for our lives, how we look is not our top concern.
Someone could be dealing with stress by stress eating or working out, they're both fine. Your friend might not have it in her to put on makeup today because she just feels too "dead on the inside" — it's fine. Your job is to be there for them, understand them, and deal kindly with them. Not all women are as strong-willed as Kris Bernal is and this is exactly why we have to be kinder to others.
Check us out on Facebook, Instagram, Twitter, and YouTube and be the first to know about the latest news and coolest trends!