If you still haven't heard, Pinoy band Ben&Ben is holding an online concert for fans soon, and everyone is so excited! Here's everything we know so far about Ben&Ben's upcoming concert:
This is their first major concert
View this post on Instagram
In their announcement post, Ben&Ben says that this is their first major concert. Before and during the pandemic, the band has held gigs and shows and joined festivals and fundraisers, but they have not yet held a concert which they are headlining. This will be the first one ever, so their fans, a.k.a. Liwanag, are doubly excited.
'Kuwaderno'?
If you're wondering where the name of the concert comes from, Liwanag can tell you that it's named after their second album Pebble House, Vol 1: Kuwaderno and its lead single "Kuwaderno." Due to the concert's name inspiration, we're expecting that they'll be performing most songs from their newly released album, and the band did confirm this in their announcement post. "We're excited to play for you all the songs from Pebble House Vol. 1: Kuwaderno, and all your favorite Ben&Ben songs "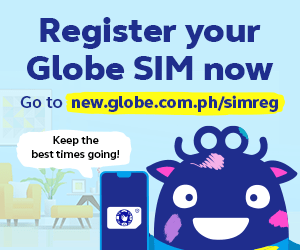 Where will they perform?
Since it's an online concert, there will be no live audience in front of the band. But Ben&Ben will be livestreaming the concert right from Smart Araneta Coliseum, so we think they'll have a pretty big production for us.
When is it?
Ben&Ben's online concert is scheduled on December 5, 2021, Sunday. The stream will begin at 8 PM and is expected to last until 11 PM, according to the event page.
The gang is already hard at work
We're pretty sure the band has already been rehearsing for the past few months. They even held a Facebook live during their ocular session at Araneta Coliseum after announcing the show.
So how much do tickets cost?
There are four tiers you can choose from when purchasing your tickets: Kaibigan, Magka-ibigan, Mahiwaga, and Tinatangi.
View this post on Instagram
Depending on your tier choice, the prices go up, but the perks also increase. You can get merch and other benefits depending on your ticket tier. The most affordable is Kaibigan, which starts at PHP 1,000, while the most expensive one, Tinatangi, is PHP 8,000.
You can also avail of the Early Bird rate starting today until October 31, 2021, 11:59 PM. The Early Bird rate gives you a PHP 200 discount, so you can get the Kaibigan ticket for only PHP 800, or the Tinatangi ticket for PHP 7,800.
Will there be merch for sale?
View this post on Instagram
Yes *and* no. It might sound confusing, but you just need to make the right choice when purchasing your ticket. Because the merchandise is bundled with the higher ticket tiers. For the Magka-ibigan ticket, you can get a printed concert ticket, a concert t-shirt, a Kuwaderno journal, and a raffle entry for the prize of free Ben&Ben merchandise for 1 year. The Mahiwaga ticket holders get all the merchandise from the Magka-ibigan tier, with an addition of a Talaarawan planner, a virtual backstage tour, and a raffle entry of vinyl players and signed concert posters.
There's no word yet if Ben&Ben would sell the merchandise separately around the concert date, but keep an eye out on their social media pages for further announcements.
What's this about an exclusive harana session?!
View this post on Instagram
For hardcore Liwanag, you might want to save up for the Tinatangi ticket instead. Because while you won't have any merchandise other than a printed concert ticket, you can instead get an *exclusive* one-on-one harana session with the band via Zoom! Yes, you read that right, one-on-one, which means it's like a fan meeting, except better because the band will serenade you. And even better, you're automatically eligible to join the raffle for a trip to the infamous Ben&Ben House! This ticket is definitely a dream come true for any Liwanag, so make sure you sign up for that if you can!
Tickets are available through KTX.ph.
Follow us on Facebook, Twitter, Instagram, Tiktok, and Youtube for the l8est entertaining, useful, and informative lists!