Pinoy band Ben&Ben has always given us deep, sentimental lyrics that hit us right where it hurts. But they don't take themselves too seriously. When they're not performing, they also love laughing at all the fan-made memes! Just look at the Ben&Ben x CreamSilk meme-turned-actual collab:
MA PASENSIYA KA NA PO YUNG JOKE TINOTOO NILA huhu pic.twitter.com/v3M6lN8Orm

— Miguel Benjamin (@miguelbenjamin_) July 19, 2021
Honestly, we wouldn't be too surprised if they've got inside jokes about their songs, like some of their lyrics maaay be not just talking about life and love and all that, but also, you know, hair. Here are some lyrics we think could also be about their iconic locks.
Disclaimer: This is all just for fun, Liwanags!
Di Ka Sayang
The lyrics:
At kahit talikuran ka nila, tanggap kita
Bitawan na ang 'yong pangangamba
'Di pa huli para humilom
Ang mga sugat ng iyong nakaraan
Alt-interpretation: We can't please everyone, not even our hair. Let's face it: we all have bad hair days at least once in our lives! So even if your hair isn't cooperating, do yourself a favor and serenade it with: "Di ka sayang~ Tanggap kita~!" Because self-acceptance is key, my dudes.
Maybe The Night
The lyrics:
Maybe the night holds a little hope for us
Alt-interpretation: You have to remember that a bad day is just exactly that: a day. They come and they go, and you don't need to dwell on them too long. After all, maybe the night holds a little more for you. That includes bad hair days, too. The day might have been brutal, but maybe the night holds something better: like a long soak under the shower to give you and your hair some TLC. *winkwink*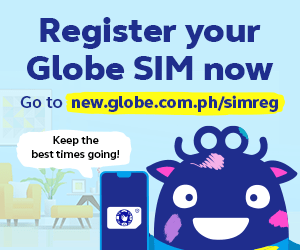 Ours
The lyrics:
We go on and on, and on
With the flow we go along, yeah
Alt-interpretation: While a lot of people (maybe even you) cut their hair short due to the tropical heat, you just gotta appreciate the beauty of long hair. Just look at the Benjamin brothers, and even the rest of the band! LOOK. AT. THEIR. GLORIOUS. HAIR. Sometimes, instead of breaking out the scissors, take your cue from Ben&Ben's lead vocalists and let your hair go on and on and on. Long hair, don't care, ika nga!
Leaves
HAHA pic.twitter.com/902xkWrvf1

— Ben&Ben (@BenAndBenMusic) September 14, 2020
The lyrics:
Leaves will soon grow from the bareness of trees
And all will be alright in time
Alt-interpretation: All of us have made bad hair decisions and ended up with ALL the regrets — admit it! You probably have a deeply buried photo of you in choppy self-cut bangs you'd want to forget ever existed. Maybe a poorly-thought-out perm. But the great thing about hair is that it grows back and — as Ben&Ben sing — it'll just take some time for all to be alright. (Just make sure you take care of it when it does grow out again and use Cream Silk like Ben&Ben does!)
Magpahinga
The lyrics:
Dito ka lang sa'kin magpahinga muna
Lalabanan din mga dambuhalang
'Di maubos na problema
Alt-interpretation: You don't always have to have an S.O. to run to when you're feeling overwhelmed. Sometimes, all you need is a self-care day with yourself! Bring out all the creams and masks. Take a long bath. Give your hair some extra TLC. Whatever it may be, puwedeng magpahinga muna.
Kathang Isip
The lyrics:
Pasensya ka na
Sa mga kathang isip kong ito
Wari'y dala lang ng pagmamahal sa iyo
Alt-interpretation: Do you get lost in thought, daydreaming about where you'll be three, five, maybe ten years in the future? Maybe living comfortably, traveling the world with your crushie, and doing all that with *~amazing~* hair. It keeps you going, doesn't it? (And then you remember that you still got to hustle, getting a little bit embarrassed about your little daydreams. Pasensya ka na, self! Magiging totoo din ang mga kathang isip na ito.)
Pagtingin
The lyrics:
'Wag mo akong sisihin
Mahirap ang tumaya
Alt-interpretation: Taking risks is scary for sure. But there are times when you just have to make a leap of faith, even if you think you only have a 1% chance — because if it works out, the reward would be soooo worth it. . . Yes, we're still talking about hair here. Trying new hair products is scary, y'all! Buti na lang reliable ang Cream Silk sa araw-araw. Yes, puwedeng-puwede siya for everyday use!
Araw-Araw
The lyrics:
Pipiliin ka
Sa araw-araw
Alt-interpretation: From family to studies and work to relationships, responsibilities can bog you down. We get it. That's why sometimes, you just have to force yourself to take a step back and choose what's best for you. So if you find something that works for you — a productivity hack, a morning routine, a haircare secret — don't listen to the naysayers. Trust your gut and stick to what you know is best for you. And we know exactly what you'd enjoy best to relax — a night of good music with Ben&Ben!
You could hear some of these amazing songs live at Ben&Ben's upcoming concert on August 8, 2021, 8 p.m.. Tune in to see your idols again onstage — just try not to be too distracted by the Benjamin brothers' hair game (courtesy of Cream Silk). So make sure to save the date and mag-#CreamSilkArawAraw!

Watch out for Ben&Ben freebies on Shopee and Lazada and don't forget to set a reminder for August 8, 8 p.m., to catch Ben&Ben's virtual performance on ABS-CBN's Facebook page. For more details about Cream Silk, visit All Things Hair at https://www.allthingshair.com/ or BeautyHub.PH at https://www.beautyhub.ph/