Filipina boxer Nesthy Petecio is making history at the Tokyo Olympics. She is guaranteed at least a silver medal after she won the semifinals of the women's featherweight division against Italy's Irma Testa. Petecio is the first Filipina boxer to ever bag a medal at the Olympics and her fight isn't even over yet. While she's steadily punching her way for (hopefully) another gold medal for the Philippines, Filipinos are showing their support the best way they know how — through humor. After Hidilyn Diaz's gold medal finish and the jaw-dropping awards and recognitions she got, Pinoys are campaigning for the same thing for Petecio. But this time, they have a specific brand in mind.
We're looking at you, NESTEA
NESTEA Marketing Team when Nesthy Petecio wins the Gold #Tokyo2020 pic.twitter.com/3KoapWQC14

— ً (@raphaelmiguel) July 31, 2021
Everyone saw this coming. The internet thinks it's only appropriate for Nesthy's namesake to congratulate the heck out of her (and maybe to secure her a sponsorship deal).
Lurking
nestea company just waiting for nesthy to win that gold #olympics pic.twitter.com/wuGnJLHVaW

— coco mucho (@ohhmycoco) July 31, 2021
NESTEA while waiting for Nesthy Petecio to win the Olympic GOLD pic.twitter.com/fJkzLQW59d

— alexcerado (@alexcerado) July 28, 2021
The entire country is on the edge of their seats right now but there's no one more nervous than NESTEA. You just know they've got their congratulatory posts ready!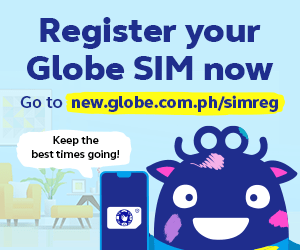 And if they need inspiration?
Nestea Punch Nesthy Punch pic.twitter.com/LaZ6QKhFQ1

— Yeka 예카 (@yekatoong) July 31, 2021
Maybe the marketing team needs help thinking of creative executions. The internet is more than happy to help. How about a spin on "Nesthy Punch?"
Pleading for lifetime supply
If she wins the gold, Nesthy Petecio definitely deserves a lifetime supply of Nestea.

— Dino Maragay (@dino_mars) July 28, 2021
WOW ANOTHER FILIPINA GOING FOR GOLD!!! Nestea, paki-ready na ang lifetime supply of iced tea!!! https://t.co/vz4SPn9gAi

— Michael (@rollyoaks) July 31, 2021
Wouldn't it be nice kung mag gold si Nesthy tapos bibigyan rin siya ng lifetime supple ng nestea huhu

— Jai Cabajar (@jaicabajar) July 31, 2021
Petecio is a stellar athlete who deserves lifetime packets of sweet-tasting tea. Golden marketing opportunity right here.
Here's a sneak peek
Nestea for Nesthy #iBottomlessAngSaya pic.twitter.com/pch2h1tukI

— Tea Sommelier #RegisterToVote #WeDeserveBetter (@BIENsays) July 31, 2021
User @BIENsays even went ahead and posted an edit of Nesthy holding a sachet of NESTEA. We can already visualize her as the endorser!
A new flavor suggestion?
Nestea should make a new flavor…

Nesthy Gold. https://t.co/tQD2kp7IH6

— One Day At A Time (@LumayaLumayag) July 31, 2021
Nesthy Gold could be a great sports drink — with electrolytes! Better hurry up and name it before "NesthCafe Gold" beats you to it.
NESTEA actually showed their support
And wouldn't you know it, the brand showed its support for the Filipina boxer. Ladies and gentlemen, it's the moment we've all been waiting for. NESTEA published a congratulatory post for Nesthy with the caption "Good luck, Katukayo!"
Katukayo 
means namesake. Now if they just get her a sponsorship deal, that would be icing on top of her wins.
We only need one more win
Ang galing 😏

Nesthy Petecio is into the gold medal match in #Boxing – Women's Feather (54-57kg)

It will be on 3 August at 13:05 at the Kokugikan Arena 🔔

— #Tokyo2020 (@Tokyo2020) July 31, 2021
Filipinos might joke around but our support for Nesthy Petecio is real. On August 3, she is set to fight for Olympic gold. When she wins, it will be the Philippines' second Olympic gold medal after Hidilyn Diaz's breathtaking win.
Here's where you can watch and support our Filipino athletes at the Tokyo Olympics:
Where to watch the games:

Free TV@TV5manila – the official broadcaster of #TokyoOlympics | Focus on #TeamPilipinas@OneSportsPHL

Pay TV
One Sports+

Online@CignalPlay

Mobile | @LiveSmart
Thru https://t.co/mnXoLcy97u

Home | @PLDTHome
Select Triple Play Subs#Tokyo2020

— Philippine Olympic Committee – POC (@OlympicPHI) July 21, 2021
Check us out on Facebook, Instagram, Twitter, and YouTube and be the first to know about the latest news and coolest trends!