8 Best and Affordable Nose Pore Strips
Jul 27, 2017 &nbsp • &nbsp Kyzia Maramara
Have you ever given a thought on how much dirt accumulates on your face daily? With the combination of pollution, sweat, and your natural oils, at the end of the day if you swipe your face with a cleanser, it'll come out dirt black. Soap and toners shouldn't be enough! Add nose strips to your monthly regimen and feel them suck the life out of your stubborn whiteheads!
If you haven't found the perfect nose strip for you, then by all means try these one by one and see which suits you best.
1. Watsons Deep Cleansing Pore Strips
When it comes to affordability, Watsons Pore Strips are your best buds! They're available in Watsons stores nationwide.
2. iWhite Korea Nose Pack
Because nose strips can't fit all the different nose shapes, this nose pack is cream based.  iWhite is perfect for noses of different shapes and sizes. It's available in drugstores and convenience stores nationwide.
3. BeautyFix Nose Pack
BeautyFix nose pack also comes in the form of dark cream. This is available in Watsons stores nationwide and can be bought in sachets or tubes.
4. Bench Clear Pore Charcoal Cleansing Strip
Bench Pore Strips are available in Bench counters nationwide.
5. Purederm Nose Strip
A lot of beauty vloggers swear by this product and its effectiveness. It's also affordable with 6 strips in a box. Available in Watsons nationwide.
6. Bioré Deep Cleansing Pore Strips
Many beauty vloggers have reviewed Bioré Nose Strips as deep cleansing and delivers as much as it advertises. The problem with this is it's hard to find in the Philippines but there are available products at Lazada.
7. TonyMoly Strawberry Nose Pack
This comes in a cute and colorful package with directions on the 3 steps of application. This nose strip can help in removing sebum, blackheads, and minimizing pores. It also comes in a yummy strawberry scent!
8. Sephora Charcoal Nose Strip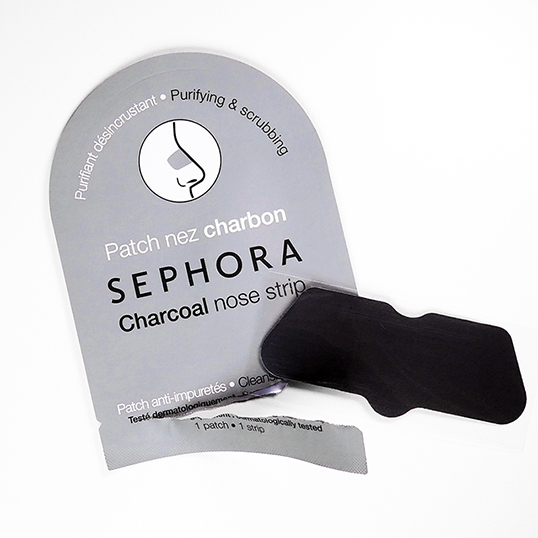 Beauty vloggers say the only con to Sephora nose strip is that it's unable to remove all the blackheads. It can take out some but not all. Aside from that, the nose strip is worth using and will still cleanse your nose and soften the skin.
What's your best nose strip product? Share with us in the comments below!