The Craziest Cold Treats
for the Most Insane Heat

By Shen Mascarinas


When someone says "emegerhd I think I'm going to get freaking heat stroke," it's no longer an exaggeration. The entire metro is literally feverish, and there are no signs of the temperature going down soon. Fret not. Beat the insane heat with these crazy cold treats!
8. Starbucks: New Frappucinos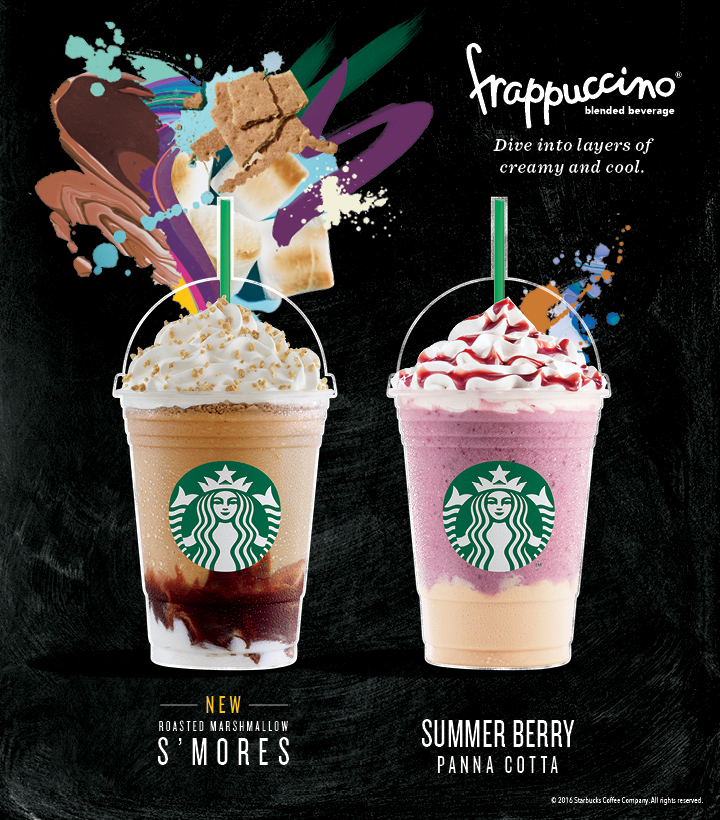 Locate the branch nearest you here | Website | Facebook
Time to ditch you usual order for Starbucks' newest blended beverages. Cool off with the Roasted Marshmallow S'mores and the Summer Berry Panna Cotta. Whether you're craving for something chocolatey or something tart, these new frappucinos will be perfect summer company.
7. BONO: Taho Gelato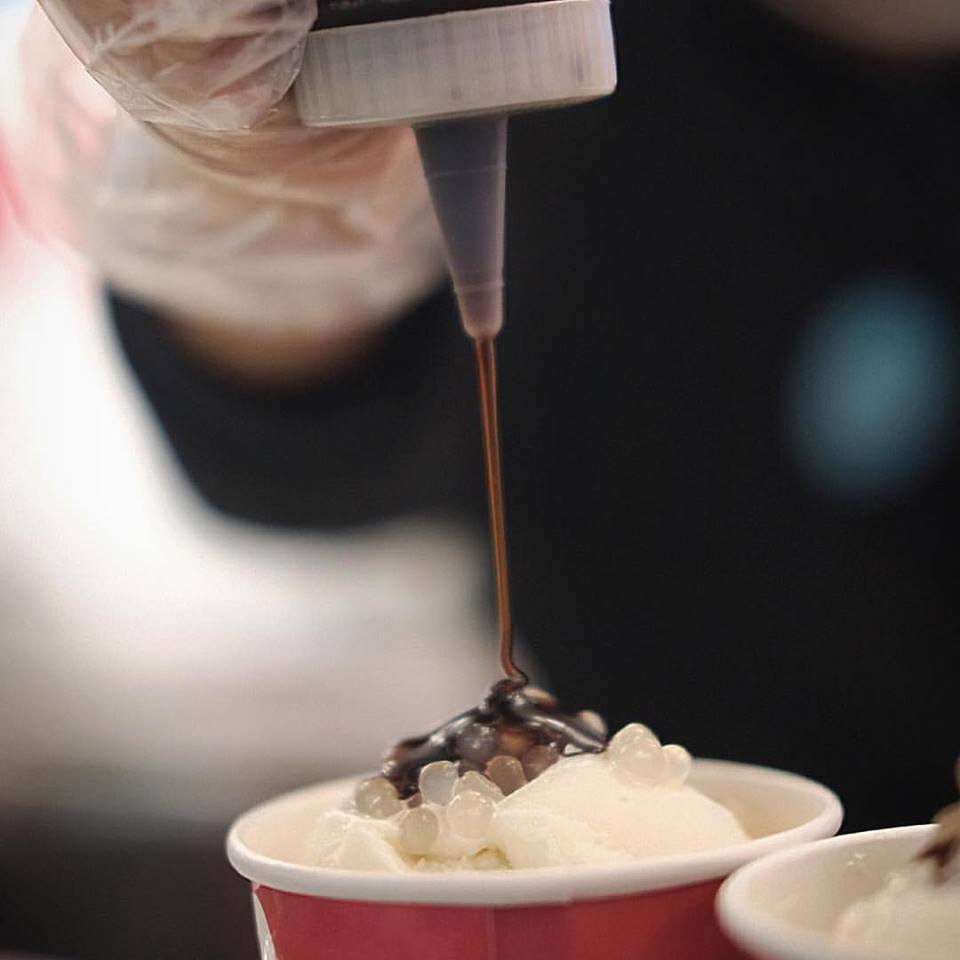 Locate the branch nearest you here | Website | Facebook
This doesn't have crazy toppings or extraordinary flavors, but it features a simple transformation that's definitely a eureka-moment. Recreating the classic taho into gelato is pure genius, don't you think? Bono tops it with soy milk, sago and coco syrup. It's also vegan and dairy-free. Thank you, Bono!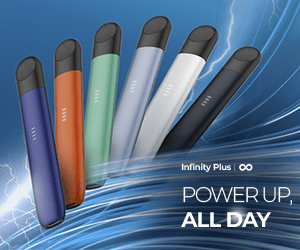 6. Cookie Dream: DIY Ice Cream Sandwiches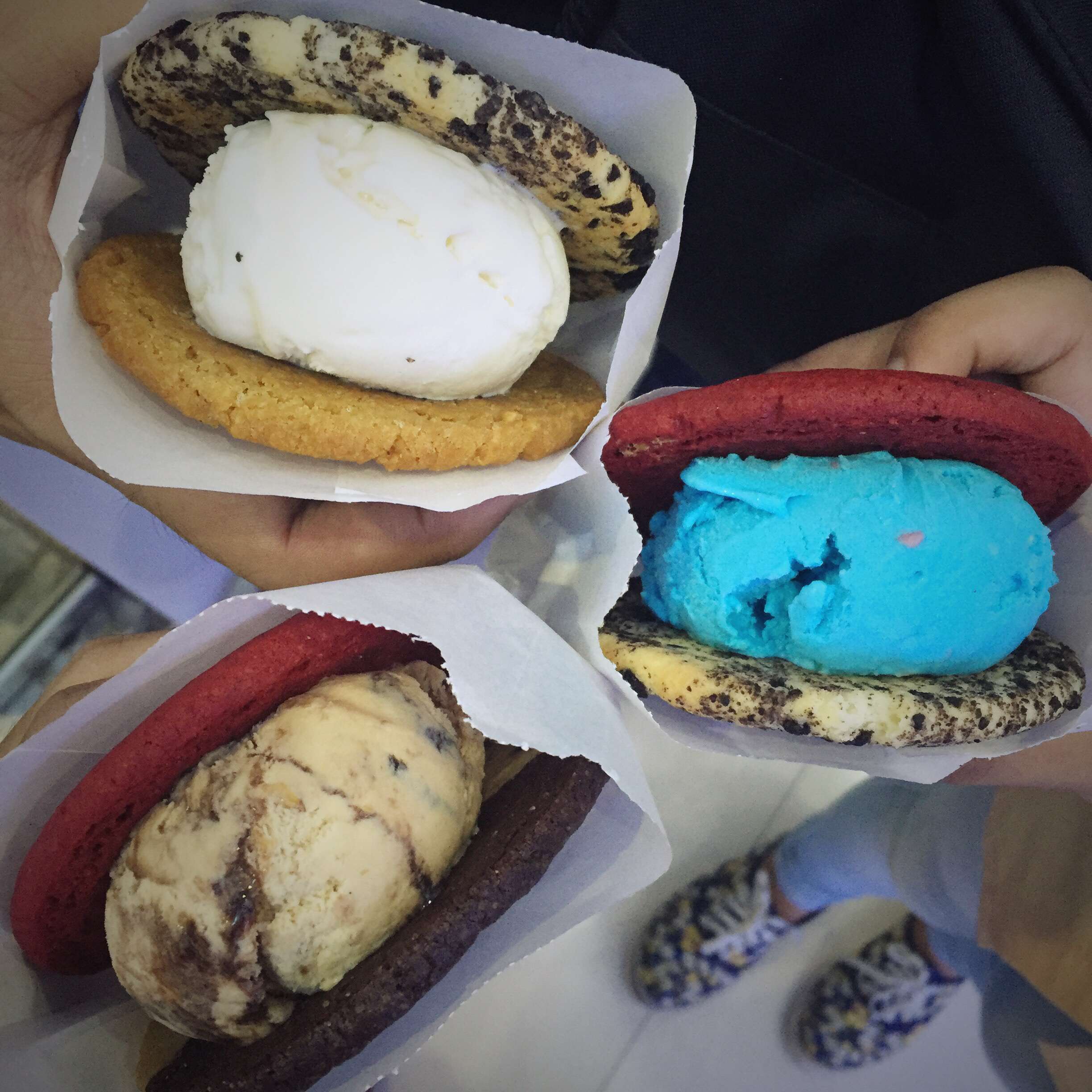 GF Mall of Asia Complex, Pasay City
(02) 746 4276, 0929 341 3929 | Facebook
How crazy do you want your ice cream sandwich to be? At Cookie Dream, you call the shots. Choose from 11 different cookies, 12 ice cream flavors and 17 toppings. Here's your chance to make your wildest dessert dreams a reality!
5. Milkman Dairy Bar: Edible Cookie Dough Ice Cream Sandwich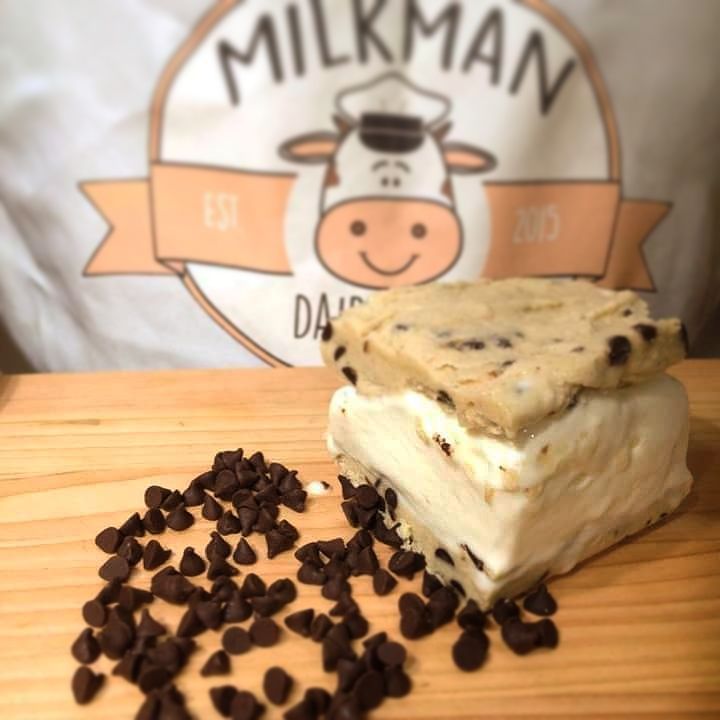 0917 852 0304 | Website | Facebook
It's pretty hard to top Cookie Dream's infinite offer, but somehow Milkman Dairy Bar does it. Their elusive ice cream sandwich features their famous edible cookie dough in the form of two delectable buns. A thick layer of Vanilla Bean ice cream is sandwiched in between. Unfortunately, this crowd-favorite isn't permanent on the menu, so watch out for announcements from their Facebook page.