ICYMI, on October 1, Disney has just shut down Disney Channel, Disney Junior, and 16 other channels in Southeast Asia and Hong Kong. The entertainment giant announced this decision last April 2021 in an effort to strengthen their streaming platform Disney+, but our inner children are still bawling our eyes out. Disney+ is taking over these shows, which will be available for streaming on the platform. We're hoping that we'll get Disney+ soon in the Philippines, too. (Please!) So while we're trying to recover from this childhood heartbreak, let's reminisce about our favorite shows on the now-defunct Disney Channel and bask in nostalgia.
Phineas and Ferb
There's a hundred and four days of summer vacation! 'Til school comes along just to end it! (admit it; you sang that, didn't you?) — except Phineas and Ferb don't actually ever go to school over the dozens of episodes they invented something and accidentally foiled Dr. Doofenshmirtz's so-called "evil" plans. You probably thought that maybe even your own pet dog or cat (or even your goldfish?!) was a badass secret agent like Agent P, and maybe you dreamt of having a pet platypus. Except real-life platypi definitely aren't as cute as Perry.
Lilo & Stitch
Speaking of pets, here's another one we wish we had — Stitch. He could be a little crazy with his antics (he's not familiar with human societal standards after all), but having him by your side is definitely handy. Although he does bring a lot of trouble with him . . . and from outer space, too . . . On second thought, Lilo, you can keep him.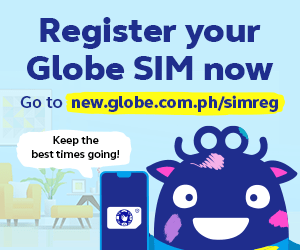 Kim Possible
When that ringtone plays, you're probably grabbing your own gear and getting ready for another ~impossible~ only made possible with the one and only Kim Possible. She probably made you want to be a cheerleading high school student moonlighting as a vigilante fighting crime. We get it; she's so badass after all.
Lizzie McGuire
As a child, you probably found a mirror yourself in shy and clumsy Lizzie, who was facing all sorts of personal and social issues throughout her teenage years. TBH, she might be one of the ~realest~ characters we could relate to on Disney Channel. And we just love when little animated Lizzie tells us what she's really thinking, because we could definitely say same.
That's So Raven
Being able to tell future events might sound amazing in theory, but Raven has shown us that it's not all rainbows and flowers when you know the future. Whenever she tries to make her psychic visions come true, she just ends in trouble and creating messy yet hilarious situations for herself and the people around her. Well, that's exactly why we all think that's sooo Raven.
The Suite Life of Zack and Cody
Watching The Suite Life felt like growing up alongside twins Dylan and Cole Sprouse — just that they're definitely richer and a little bit crazier with their pranks and antics. The show shot the young actors into stardom and even brought together a lot of Disney actors together.
Hannah Montana
Before Miley Cyrus became the wrecking ball-riding badass she is right now, she was leading a double life on Disney Channel. And it always makes for hilarious hijinks. But we still don't know how people in this show (actual adults!) don't recognize Miley as Hannah when she has her blonde wig on. It's just a change in hair color . . . Plot armor, we guess.
Wizards of Waverly Place
After her stint with magic-making dinosaur Barney, teenager Selena Gomez started training her own magic in Waverly Place, albeit with a lot of magical mischief. Siblings Alex, Justin, and Max always give us a lot of LOLs whenever they attempt to do magic beyond what their father teaches them, all while trying to keep their identities as wizards-in-training a secret.
Follow us on Facebook, Twitter, Instagram, Tiktok, and Youtube for the l8est entertaining, useful, and informative lists!