Drawing is a fun hobby but it can be costly to purchase new materials and cumbersome to carry them wherever you go. If you're a professional or someone who simply enjoys drawing, you've probably thought of trying digital art just to have a pocket-sized tool you can use whenever. Thanks to these apps, you don't have to shell out a buttload of cash to have a setup (provided that you already have an appropriate device, of course). We've rounded up some of the best drawing apps on the store that are either free or for a small price:
Procreate
$9.99/$4.99
Procreate is probably one of the most popular drawing apps, and is perfect for those who own an iPad and an Apple Pencil. It's a professional-quality app, and for the price of $9.99 (Php 490), you'll have access to a powerful and feature-packed application. Procreate has over 130 customizable brushes, 4,000 canvases, up to 128 layers, and an interface that's easy to use. It might be too much if you're just doodling, but if you're a professional or someone who wants to achieve that skill, it's definitely worth the one-time purchase.
Procreate is exclusive for iPad but iPhone users can go for Procreate Pocket at $4.99 (Php 245).
Autodesk Sketchbook
Free
Autodesk Sketchbook used to be a paid app, but you can now download it for free. It has a user-friendly interface that's packed with different features: customizable brushes, support for multiple layers, and an exclusive Copic Color Library.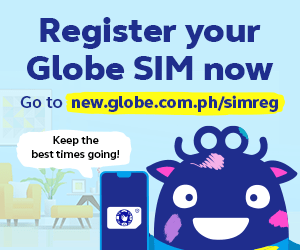 Adobe Photoshop Sketch
Free
Adobe Photoshop Sketch is perfect for artists on the go. If you've been using Photoshop on your laptop or computer for digital art, you'll be glad to know that the same 24 built-in brushes, among its other great features, can be found in this pocket-sized tool. You can easily transfer your artwork to Adobe Photoshop CC or Adobe Illustrator CC in a single tap with your Creative Cloud account. Users also have access to royal-free images via Adobe Stock in the app.
Ibis Paint X
Free
For a free app, Ibis Paint X is jam-packed with different features. It has over 2500 materials, 66 filters, over 1000 fonts, 379 brushes, 27 blending modes, and 66 filters. For a better drawing experience, the app also has clipping mask features, stroke stabilization, blending modes, and rulers. The app also records your drawing process, in case you want to share them online.
Get Extra Income While on Quarantine With These 8 Side Hustle Ideas
Get Extra Income While on Quarantine With These 8 Side Hustle Ideas
Ina Louise Manto | May 18, 2020
Adobe Illustrator Draw
Free
Adobe Draw will be a vector artist's pocket-sized best friend. Easily design vector art from your phone or tablet with its customizable brushes, basic shape stencils, and even speech bubbles if you make comics. Just like Photoshop Sketch, you can easily transfer your artwork to Photoshop or Illustrator on your PC via Creative Cloud. The app also automatically creates time-lapse videos for you.
ArtFlow
Free
ArtFlow is an Android-exclusive app that will convert your device into a digital sketchbook. It's a fast and intuitive drawing and painting application that supports pressure from sensitive pens (stylus or Samsung Pen), has over 100 brushers, 10 layer filters, and allows high-resolution canvases with 50 layers. The free license app has its limitations, though. You'll only have access to 20 basic tools, 3 layers, 6-step undo, and no PSD export. In-app purchases are available if you want to unlock its other features.
Available on Android only.
MediBang Paint
Free
If you're fond of making manga or comic art, you'll definitely enjoy MediBang. It's a Japanese multi-platform app that's suited for these art styles. Even if it's a free app, you have access to a thousand textures, tones, backgrounds, and even word balloons. Comic book fonts are also available and you can create panels with ease. If you're an Apple user, MediBang has an exclusive iPad and smartphone versions.
MediBang Paint is also available on Android.
Adobe Fresco
Free
Adobe Fresco is another powerful Adobe application. However, it's developed specifically for the iPad and Apple Pencil, so if you already own one or planning to invest in the pair, you might want to give Fresco a try. It's like a combination of Photoshop and Illustrator with its built-in Photoshop ad vector brushes. It also uses Live Brushes, which easily allows you to try different mediums like watercolor and oil painting as if you're using the real thing. Files are also easily transferred via the Creative Cloud.
Adobe Fresco is available on iOS only.
Have you tried other drawing apps? Share with us below!