Our favorite(?) reality show family is ready to bid farewell to the cameras and the drama because after 20 seasons, Keeping Up with the Kardashians is ending. Over the years we've all grown to love (or hate) this family, and while they might be overly dramatic sometimes we can't help but be entertained by their antics. As a tribute to this iconic reality show, here are some of the best Keeping Up With The Kardashian memes and where they came from:
When Kim lost her earrings
Back in 2011, the KarJenner clan traveled to Bora Bora for their annual family vacay. Kim's then-husband Kris Humphries jokingly threw her in the ocean, causing Kim to lose a $75,000 diamond earring. Kim went into a hysterical fit, which resulted in one of the best lines to ever have been said on the show: Kourtney's iconic "Kim, there's people that are dying." (BTW, Kim did get her diamond earring back — Kylie was able to find it in two minutes.) Watch the clip here.
Kylie asking "Is that a chicken"

We're still not over Kylie confusing Kris' piglet with a chicken. Maybe the young CEO was a bit lost as to why her mother was holding a blanket with an animal inside. Watch the clip here.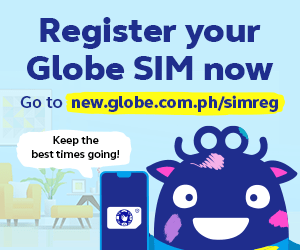 Kim's many ugly crying faces
Kim isn't shy about getting cosmetic procedures done, but one of the downsides of getting all those Botox injections is having an "ugly" crying face that makes it hard for anyone not to laugh at. Watch Kourtney's reaction to Kim's crying here.
Kris being the ultimate stage mom
Other moms would probably get mad when their daughter tells them about a nude photo shoot. But since Kris Jenner isn't like other moms. During Kim's nude photo shoot with Playboy, Kris was there for the whole process, cheering her daughter on. Watch the clip here.
Kim's dead-eyed stare from under the covers
Our 2020 mood in a single gif, right there.
It's what she deserves
In season 2 of KUWTK, Kim got dragged into a family ski trip she didn't want to go on, and spent all her time there on her phone. Frustrated with Kim, Kris took the phone out of her hands and tosses it on the ground. In retaliation, Kim stormed out of the room and proceeded to throw Kris' phone from the ski lodge's second floor. What we got out of the whole interaction was this iconic line. Watch the clip here.
Kim sneaking around behind a shrub
Kim's face peeking from behind greenery is now used all over the internet as a reaction to piping hot gossip, but it actually came from a 2015 episode, where Kim watched her daughter North appear in her husband Kanye West's music video for "Only One". Watch the clip here.
Kim taking selfies while they take Khloe to jail
Probably the funniest moment in the whole show. And it's exactly what it sounds like. Watch the clip here.
What are your favorite Keeping Up With The Kardashians memes? Tell us below!