In the name of being ~extra~ (and possibly becoming viral online), many expectant couples like hosting attention-grabbing gender reveal parties. These range from cutting a cake to see the pink or blue frosting, letting colored balloons float to the sky, or spewing colored powder in the air. Sometimes the parties end well with guests congratulating the parents of the soon-to-be-born baby boy or girl but sometimes these parties take a turn for the worse.
Over the years, gender reveal parties have evolved to be something competitive. Now there are planes, buildings, pyrotechnics, and, unfortunately, wildfire involved. It has become so out of hand that blogger Jenna Karvunidis, the woman who started the idea back in 2008, had to tell her followers to "stop having these stupid parties."
"For the love of God, stop burning things down to tell everyone about your kid's penis. No one cares but you," she wrote on her Facebook page.
To get the context of her vehemence, check out these 8 gender reveal parties and tell us if you agree that parents need to tone it down.
The one that caused a 10,000-acre California wildfire
View this post on Instagram
First on the list is the El Dorado Fire that happened just earlier this month. The "smoke-generating pyrotechnic device" used at the gender reveal sparked a fire that burned thousands of acres in Southern California. Officials even called it "one of the most dangerous fires" in the area. This wildfire adds to the dozens of other wildfires currently burning across America. It also goes to say that it has added to the public's hate for extravagant gender reveal parties.
The one that lit up the entire Burj Khalifa
Ok, so this isn't exactly "disastrous", but how much are you willing to spend so the rest of the world knows your kid's gender? Syrian YouTubers Anas and Asala Marwah reportedly spent over $100,000 (P4.8M) to light up the world's tallest building (though the couple have denied paying any amount for this spectacle). The Burj Khalifa beamed blue with the gigantic letters spelling out "It's a boy." Who were they trying to impress? Their 8.7 million subscribers, of course. The entire thing was well documented, nothing short of what you'd expect for influencers.
8 YouTubers That Make the Local Vlogging Scene Better With Their Quality Content
8 YouTubers That Make the Local Vlogging Scene Better With Their Quality Content
Kyzia Maramara | May 01, 2020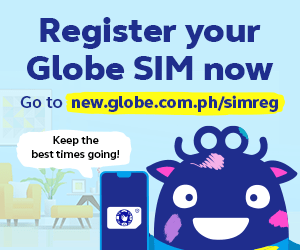 The one that ignited a fire in Australia's Gold Coast
via GIPHY
The car was supposed to spew blue smoke telling the expectant parents that yes, they're having a boy. But that quickly went from "It's a boy!" to "It's a fire!" once the car burst into flames. Fortunately, it didn't start a wildfire, it just sat in the middle of a road, expelling fumes that forced guests to abandon the party. Afterward, the driver was convicted of dangerous operation of a motor vehicle. Now that's an interesting post for the 'gram.
The one that caused a 47,000-acre Arizona wildfire
At this point, it's safe to assume that with every gender reveal party, there's a 50% chance that a plot of land will burn. This couple in Arizona arranged makeshift targets labeled "Boy" and "Girl" in the middle of the desert. The gunshot hit the target and it exploded in a cloud of blue smoke. The happiness from the reveal of a soon-to-be-born baby boy was short-lived, however, when the surrounding brush caught fire. The result was almost 47,000-acres of burnt land and 20 firefighters containing the fire for a week. The expectant father, Dennis Dickey had to go through five years' probation and pay $8 million in restitution. Yikes.
These Baby Items Are So Cute and Useful, They'll Make You Want to Make (More) Babies
These Baby Items Are So Cute and Useful, They'll Make You Want to Make (More) Babies
Kyzia Maramara | Aug 22, 2020
The one that killed a woman in Iowa
via GIPHY
Here's another candidate for the Worst Gender Reveal Ever. Wildfires are indeed devastating but when a gender reveal party causes someone's death, that's a different type of guilt you'll have to live with for the rest of your life. In 2019, 59-year-old Pamela Kreimeyer was struck dead by a piece of metal from a homemade pipe bomb. She died instantly and the supposed happy gathering ended abruptly.
The one that hit this dad on the crotch
Flare hits dad-to-be in the crotch at a gender reveal party pic.twitter.com/M0FsqgoRa8

— The Sun (@TheSun) September 11, 2020
The idea is simple enough – the family of three just standing there on the lawn about to expel colored powder from tubes. That is until they did it while holding both tubes the wrong way. The parents not only manage to choke their young daughter with blue powder (twice), but they also managed to make sure that was the last gender reveal for the dad.
Added to the pile of evidence that Gender Reveal parties are going to be directly responsible for the apocalypse.

— Real Centrists are Anti-Cop (@AbhorsPolitics) September 12, 2020
The one that featured a scary alligator
This couple in Louisiana decided to make their gender reveal party a little bit more exotic and dangerous – they called on the help of a 60-year-old alligator named Sally. Mike Kliebert, the father, proceeded to feed Sally a hollowed-out watermelon with blue Jell-O inside. The alligator chomped on it with its mighty jaws, spattering the jelly on the ground (yay, it's a boy!).
The Klieberts apparently owned a gator farm but that doesn't explain why they felt the need to place an unharnessed meaty gator in their lawn. We wouldn't be surprised if one of the guests went home one-legged.
via GIPHY
The one that crashed a plane
>
Future parents take note: anything that involves a plane dumping colored water is excessive (yes, we really have to spell this out). This particular gender reveal had a crop-dusting plane dump 350 gallons of pink water to celebrate the reveal of their unborn baby girl. Unfortunately, the plane's engine stalled, causing it to crash. No one got seriously hurt, but boy is this quite a story to tell your child.
What's the worst gender reveal party you've heard?