In case you haven't been hearing the news or reading posts on your social media feed, there have been an increased number of stalking, kidnappings, killings, and the like around the country. Times like this would make you want to stay indoors instead but it's inevitable, especially now that offices and schools are open. The next best thing you can do is ensure your and your loved ones' safety by keeping track of them. For the next time you have to go out, check out these location tracking apps: 
Life360
Life360 isn't just your typical family-tracking app. If you have different barkadas, you can organize the individuals you track by creating groups; it's basically just like creating a group chat with a code-specific link to members you want to include in the group. It works as a private, invite-only Family Circle. You can also chat with members on the app, input favorite routes, retrace steps (including stops!), and save members' Top Places. The app also allows you to view the battery percentage of your group members! 
Available on iOS and Android. Find more on the website. 
Find My

This is a pre-installed app on iOS, but this isn't just helpful in locating your gadgets that are in the Apple ecosystem. You can also use the Find My app to share your location with friends or family members, or keep track of where your loved ones are. You can also follow a friend's shared location! 
To do this, open the Find My app and the People tab. Select Start Sharing Location  or Share My Location. Then, enter the contact or name of the individual you want to share your location with and send. You can also choose to share indefinitely, until the end of day, or for one hour. 
Find My is only available on iOS.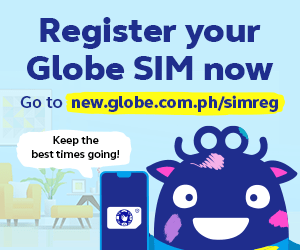 Google Maps

Google Maps isn't just your handy app when it comes to getting directions and the best routes. The free app also allows you to track a loved one in real-time and there are only two requisites: a) they need to have a Google Account and b) they enable location tracking for you. 
Waze
You might already know what Waze is, especially if you're a driver, someone who loves to go on road trips, or someone who commutes via taxis and similar booking apps. Aside from knowing how to reach your destination the fastest way, Waze also offers a Share Location feature, which provides a real-time update of your whereabouts. This is especially useful when commuting to and from various locations — the individual you're sharing with will get an estimate of your arrival. 
Here's What You Can Do to Stay Safe From Abduction and Assault on the Streets
Here's What You Can Do to Stay Safe From Abduction and Assault on the Streets
Kyzia Maramara | Aug 19, 2022
FollowMee

With FollowMee, you don't even need to set up an account to start tracking the whereabouts of an individual. You can start tracking devices and family members without installing the app on your phone – all you have to do is have the individual install it on their device/s to get started and you can start tracking directly on the site. If you're an HR of your company and want to prioritize the safety of your employees as well, FollowMee also has a business option that can track not only employees but also company-issued devices. 
FamiSafe

FamiSafe is a known screen time control app for parents. Still, it's also useful for tracking the locations of individuals, especially kids and older members of the family who may not be as techy as the younger generation. To get started, you must register a FamiSafe account, install the app on devices you want to be tracked, and connect and manage devices through a web portal or FamiSafe dashboard app. 
Family Locator

Aside from your typical location-sharing features, Family Locator is best especially when dealing with emergencies. This app has an SOS feature, which will send the exact location of an individual with just a single button. Users can also create Unsafe and Safe Zones unique to their family or group, and receive automatic notification when the individual leaves a zone. 
Glympse

Glympse is a fuss-free GPS app that allows individuals to share their whereabouts, which is updated manually. Recipients don't even need to download the app to see what you're going to share! The app also allows receiving of ETAs (there's always that one friend who is always late) and can also be used during concerts and music festivals. 
Follow us on Facebook, Twitter, Instagram, Tiktok, and Youtube for the l8est entertaining, useful, and informative lists!