Looking for a job can be difficult. From looking through all the listings to drafting resumes and cover letters to attending interviews to answering exams, it comes with a lot of stress. You even need to prepare so much, including a slew of documents that have fees and charges. But did you know that you can actually get those required documents for ~free~ now?
Under Republic Act No. 11261, a.k.a. the First Time Jobseekers Act, fees and charges are waived for any identification document that first-time job applicants need when looking for employment.
What are the documents you can get?
First-time job applicants can get the following identification files, certificates, and other documents without being charged any fee, which means they're free:
Police Clearance certificate
National Bureau of Investigation (NBI) clearance
Barangay Clearance
Birth Certificate
Marriage Certificate
Transcript of academic records issued by state colleges and universities
Tax Identification Number (TIN)
Unified Multi-Purpose of ID (UMID) card
Medical Certificate from public hospital, granted the fees and charges for laboratory tests and other medical procedures required for the grant of a medical certificate shall not be free of charge
Other documentary requirements issued by the government that may be required by employers from job applicants
There are a few documents exempted from this benefit, meaning you won't be able to get waived fees when applying for them. This includes (but is not limited to) a Philippine passport and a driver's license.
How much can you save?
A birth certificate costs PHP 365, while an NBI clearance charges PHP 130 for each valid document. So with waived fees and charges under the First Time Jobseekers Act, you can save as much as PHP 1,300 in total to obtain your documents, depending on the documents you need.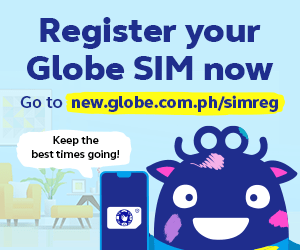 What do you need to be exempted from fees?
To prove you're eligible for these benefits, you need to present a Barangay Certification that states you are a first-time job seeker. In order to get one, you simply need to visit your barangay office and present a photocopy of your diploma (if applicable) and proof of barangay residency of at least six months. A first-time jobseeker can avail these benefits within the year of the issuance date of the Barangay Certification.
Who else can get fees waived?
Aside from fresh graduates, out-of-school youth, students on leave of absence, students planning to work while studying, and other people seeking employment can get fees waived.
Planning to enter the workforce soon? Here are some useful articles that might be able to help you in your job hunt:
Follow us on Facebook, Twitter, Instagram, Tiktok, and Youtube for the l8est entertaining, useful, and informative lists!