While murked in controversy and overshadowed by the death of legendary icons, the 2020 Grammy Awards still aimed to be quite the celebration of music and life. Here are some of our highlights in this year's Grammys.
All the red carpet glambots
Still can't get over all these iconic poses and fits 👗 Who was your fav? #ERedCarpet #GRAMMYs #LiveFromE pic.twitter.com/4GNrpuWymT

— E! Entertainment (@eentertainment) January 27, 2020
From super-couple Gwen Stefani and Blake Shelton to Korean superstars BTS, E! Entertainment provided us with all these glambots that we just can't help but fawn over. Which one's your favorite?
Lizzo was show-stopping
https://www.youtube.com/watch?v=qTxXyL3AfYw
Despite this year being her first performing at the Grammys, Lizzo kicked off the ceremony with no issues. She opened with an emotional rendition of "Cuz I Love You" before taking a brief break with male ballerinas dancing around the stage and leading to "Truth Hurts."
And when she shouted, "Tonight is for Kobe" before belting out her songs? Our hearts!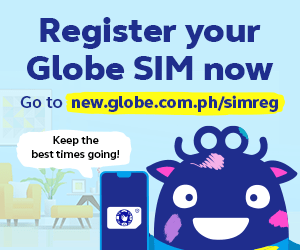 Alicia Keys being the best host ever
https://www.youtube.com/watch?v=tqk5cGzXVV0
The audience loved Alicia Keys last year, so she takes the stage once again to host this year's Grammys. She opens the ceremony with heart-filled lyrics about the diversity of music and how music is love set to the tune of Lewis Capaldi's "Someone You Loved." A few moments later, she is joined by Boyz II Men in serenading the audience with their song "It's So Hard to Say Goodbye to Yesterday" in honor of Kobe Bryant.
This Week's New Music: Releases From Eminem, Lauv, Halsey, BTS, and More
This Week's New Music: Releases From Eminem, Lauv, Halsey, BTS, and More
Meryl Medel | Jan 18, 2020
Staples Center mourns but celebrates
https://www.youtube.com/watch?v=P4DNDJq-jHU
Before the devastating news broke earlier today, the Grammys was already prepared to have a special tribute to the late rapper Nipsey Hussle. But with Kobe's passing today, Staples Center had to celebrate these two well-loved Los Angeles icons.
There was no shortage of love for Kobe Bryant and Gianna at the #GRAMMYs tonight. ❤️ pic.twitter.com/AauqujW1iQ

— MTV (@MTV) January 27, 2020
Stars come together for 'Old Town Road'
https://www.youtube.com/watch?v=drojmpUCC2M
It's amazing how "Old Town Road" really just started with a college kid trying to go viral to prove to his family that yes, he can make it in the music industry. And make it, he did. He's up there on the Grammys stage, winning an award and performing with today's biggest artists—Billy Ray Cyrus, BTS, Mason Ramsey, Diplo, Young Thug, and Nas—and damn, if that doesn't make you proud.
And that subtle nod to Kobe Bryant with his jersey by the couch. Please, I'm crying.
Demi Lovato ripping our hearts out
https://www.youtube.com/watch?v=Glo6mbDWLd4
Two years after her near-fatal overdose, Demi Lovato comes back onstage at the Grammys to perform her heart-wrenching new single "Anyone," a cry for help during her time of need. The audience gave her a standing ovation, and we did, too, even if we weren't there. She deserves it.
Billie Eilish sweeps!
https://www.youtube.com/watch?v=C4a0dKG7-bo
Billie Eilish makes history as the first woman (and the second artist ever!) to sweep the Big Four Grammy Awards. In one night, she was awarded with album, record, and song of the year and best new artist. Billie and her brother and collaborator Finneas kept going back up on stage in the span of ten minutes that they just kept their final acceptance speech short and sweet: "Thank you . . . bye!" Just adorable, both of them.
Women supporting women
Before the Album of the Year award was announced, Billie was quietly chanting "Please don't be me" and she just looked so sad when she was called onstage. So when she was up there giving her acceptance speech and just straight up opened "I think Ariana deserves this" with her brother just nodding in agreement by her side, we just want to throw them all some love! Can't they just split it?
And when the camera panned to see Ariana Grande's reaction and we just see her giving back the same love Billie is throwing at her? We love women! Supporting! Women!
In light of the recent controversy surrounding the Grammys, this is so heartwarming to see.
Billie Eilish won Album of the Year, said she thought Ariana Grande deserved the award, and THIS was Ari's response. ❤️ #Grammys https://t.co/ENlEfQ94bX pic.twitter.com/Qy3yV61R5H

— E! News (@enews) January 27, 2020
What were your favorite moments in this year's Grammys? Tell us below!