Our bodies were meant to sweat. Perspiration helps our body maintain its temperature and it's a totally natural function. This is why many people have been switching to natural deodorants, which fight body odor without using synthetic chemicals as antiperspirants. Some natural deodorants use minerals like alum powder (a.k.a. tawas) and micro silver to fight odor, while others use plant extracts. When looking for the best natural deodorant, note that it's all about preference — each person's body is different, so what may be effective for one person may not work for another. If you're thinking of making the switch to natural deodorants, here are some great options you can buy in the Philippines
Snoe Beauty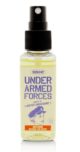 Like many natural deodorants, Snoe Beauty's Under Armed Forces Whitening Natural Deo Spray uses potassium alum to fight odor-causing bacteria. Apart from that, it has multiple fruit acids to whiten underarms, as well as hair-inhibiting mistletoe extract. Get it on Shopee for ₱425.
Venus Charm

Made in Cebu by Ceres Summit Corporation, Venus Charm's Tawas Deodorant Sticks keep it simple, with potassium alum and fragrance. Their deodorant sticks come in three variants: Plain, Flower Fresh, and Sunshine Fresh. Get it on Shopee for ₱297.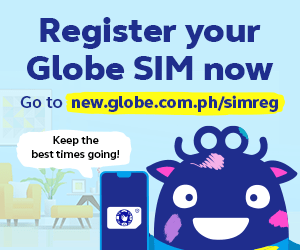 Nuud

Packaged in a super cute tube, Nuud Natural Deodorant's active ingredient is micro silver, which is an antibacterial and antimicrobial material. According to their website, the Nuud Natural Deodorant is effective for 3-7 days, with just one application — even after playing sports or showering. The travel-sized 20ml tube has enough deodorant for 10 weeks. Get a starter pack on Shopee for ₱715.
Human Nature

Human Nature's range of natural deodorants uses sage oil — which has antibacterial properties — to fight odor. The formula is non-irritating and moisturizing, and there's even a variant for men! Get one on Shopee for ₱120-₱160.
DeoNat

Using ammonium alum to fight odor, Deonat's deodorants come in stick, roll-on, and spray variants. If you're looking for a natural deodorant with as few ingredients as possible, go for their stick variants, which are simply made with ammonium alum and water. Get one on Shopee for ₱162-₱199.
Zero Basics
View this post on Instagram
Zero Basics' all-natural deodorant uses essential oils of peppermint, tea tree, lavender, oregano, and lemon to refresh the skin and protect you from odor. Its active ingredient is potassium alum, and it comes in a reusable glass bottle — perfect for a minimal waste lifestyle. Get it on BeautyMNL for ₱250.
Milcu
View this post on Instagram
This old-school deodorant has been around since 1958, so you might already be familiar with it. Milcu Deodorant uses potassium alum to fight odor — and not just for your pits! You can use Milcu's deodorant powder on your feet and body as well. They've also got a stronger Sports Deodorant that's specifically for people with active lifestyles. Get one for ₱50-₱97 on BeautyMNL.
Narda

Thai brand Narda uses ammonium alum in its mineral deodorants. They come in three variants: Aloe Vera, Sakura, and Natural. Get two for the price of one at ₱99-₱159 on Shopee.
Got any other natural deodorant recommendations? Leave them in the comments below!