Roundup of the Best Outlet Stores in the South
Jan 29, 2017 &nbsp • &nbsp Therese Aseoche
We love going to the south for a variety of reasons: to dine at the best restaurants, to enjoy a whole lot of outdoor activities, and—everyone's favorite pastime—to shop at the outlet stores.
No trip to NUVALI and its surrounding places is ever complete without a visit to outlet shopping centers. We are just filled with inner joy whenever we see the big "Up to 70% off" poster plastered on store windows and seeing shelves stacked with clothes and shoes you probably wouldn't find in Metro Manila. It sounds completely shallow, but we're allowed to pamper ourselves every once in a while.
So here's a roundup of the best outlet stores you can find on your next family weekend getaway!
8. 158 Designer's Blvd.
Solenad 2 and Paseo de Santa Rosa
This outlet store makes luxury fashion more affordable. It carries off-season items from premium brands like Tod's, Gucci, Prada, Alfred Dunhill, High Sierra, Kate Spade, Superga, and more.
7. Titan Basketball Outlet
Solenad 3
In the new Solenad 3 by Ayala Malls, you can score amazing basketball gear, shoes, and apparel at great deals! The boys and athletes can find a safe haven here at Titan's Basketball Outlet while waiting for your mom and friends to finish their shopping.
6. Marks&Spencer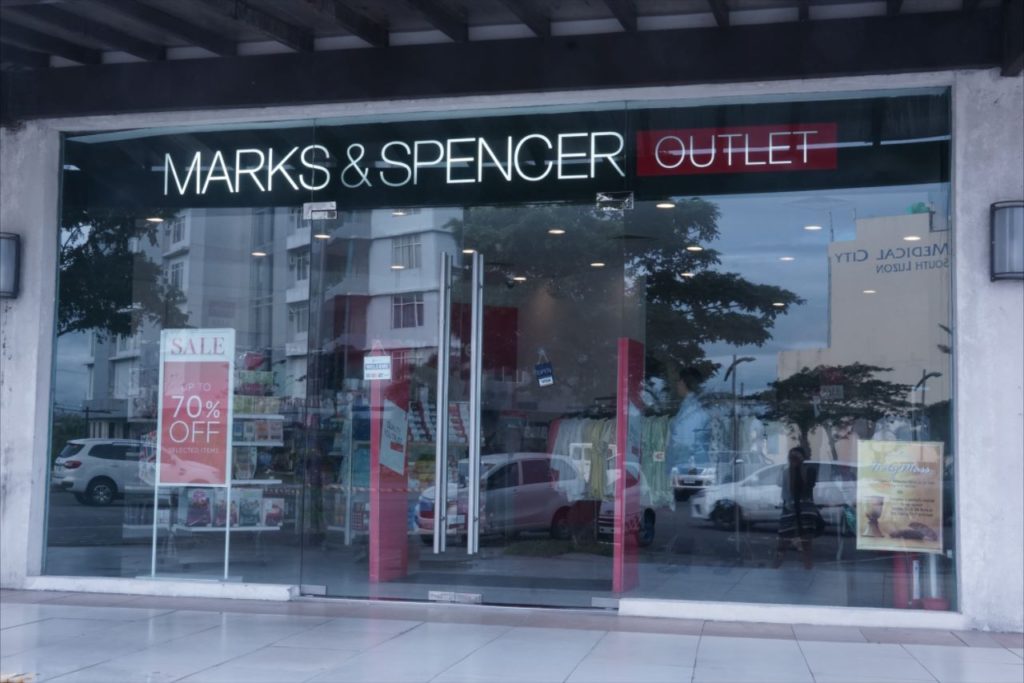 Paseo de Santa Rosa
Thank goodness the closing down of Marks&Spencer stores didn't affect us here in the Philippines. We'll always gravitate towards Marks&Spencer wherever we may be, and with an existing outlet store in Paseo, we're just 10 times happier that we can buy delicious snacks and our nice underwear at cheaper prices.
5. American Eagle Outfitters
Paseo de Santa Rosa
AEO's outlet store sells tons of jeans and apparel for both men and women at affordable prices. It's definitely worth the 1-hour trip down south!
4. Bench Depot
Paseo de Santa Rosa
Bench Depot carries all the brands under its name, including Cielo, La Senza, Charles & Keith, Mothercare, Bench, Cotton On, and more. You can get almost anything for the entire family here.
3. West Elm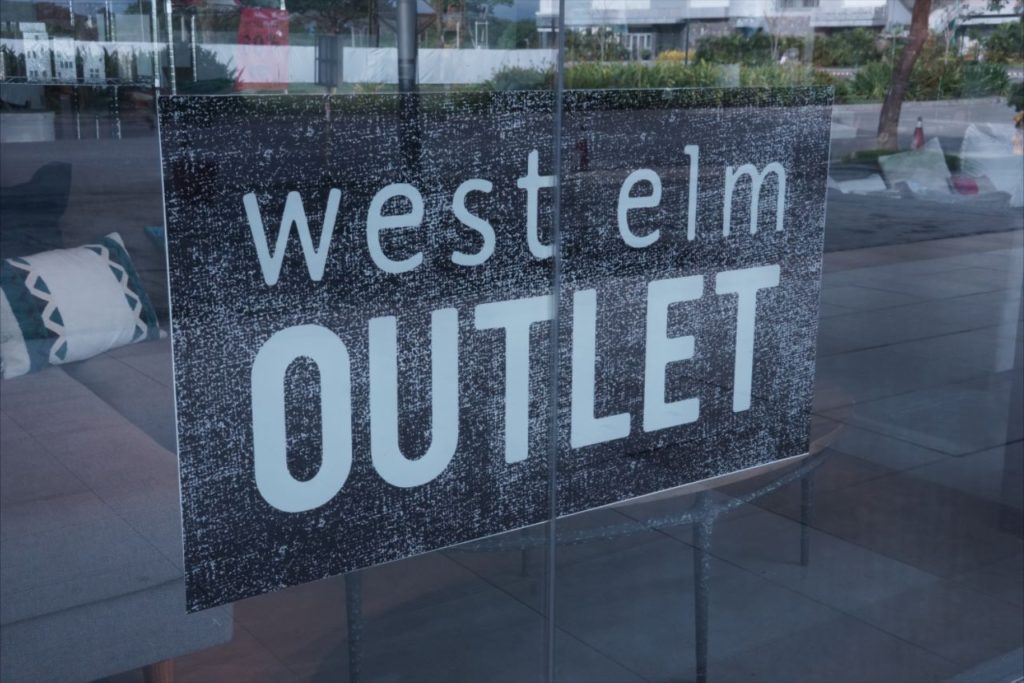 Paseo de Santa Rosa
You now have a place to buy your furniture and cutlery at Paseo! In its newly opened West Elm outlet, you can get tastefully-designed high-quality items for your home at reasonable prices.
2. Pottery Barn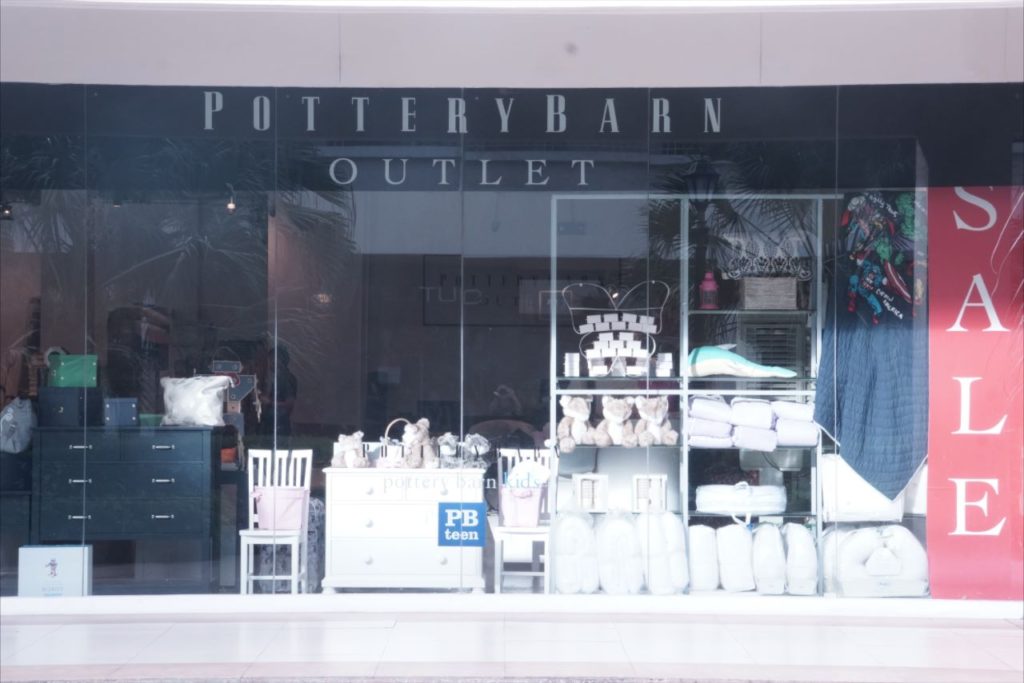 Paseo de Santa Rosa
Other than West Elm, Pottery Barn's outlet is also a wonderful place to go bargain hunting for your home. It has beautiful pieces you'd want to redecorate your entire house with! You won't get discounted prices like the ones here anywhere in Metro Manila.
1. Nike Factory Store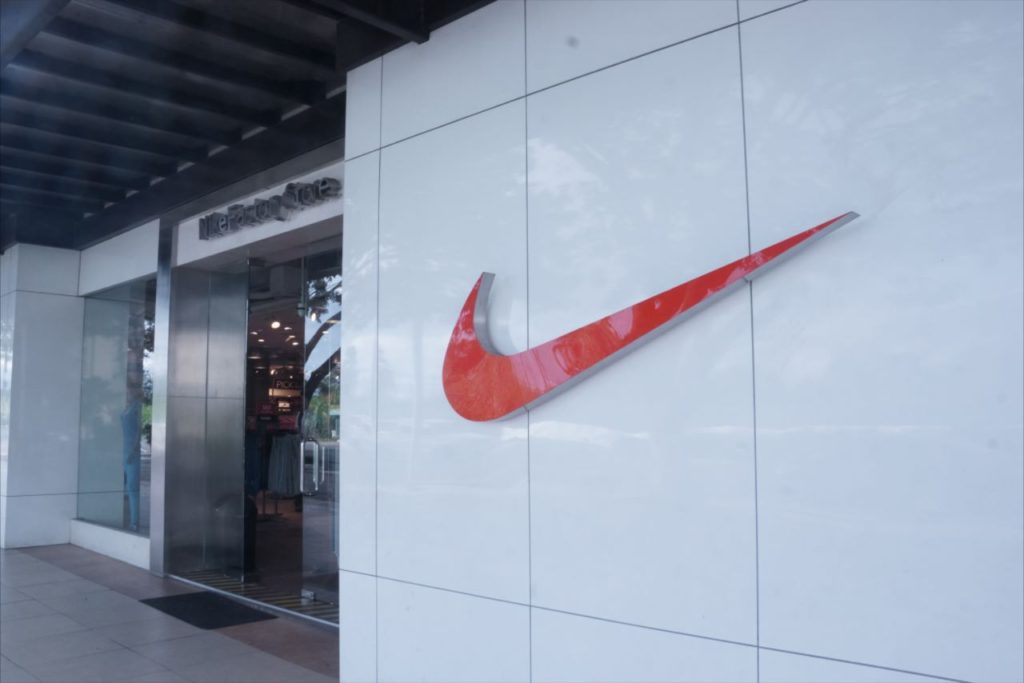 Paseo de Santa Rosa
What could possibly be the main attraction of Paseo de Sta. Rosa's outlets is the Nike Factory Store. You'll be overwhelmed with the number of orange boxes that line its shelves, and even more so when you see how much each design costs. Some of their styles may be outdated, but you won't mind as much when you see how much you've saved on them!
What are your favorite outlet stores in NUVALI or Paseo? Tell us what they are in the comments below!
Photos by 8List unless otherwise stated.