Parks and Rec: 8 Places to Kick Back with Mother Nature
Jun 30, 2015 &nbsp • &nbsp Cattleya Mariano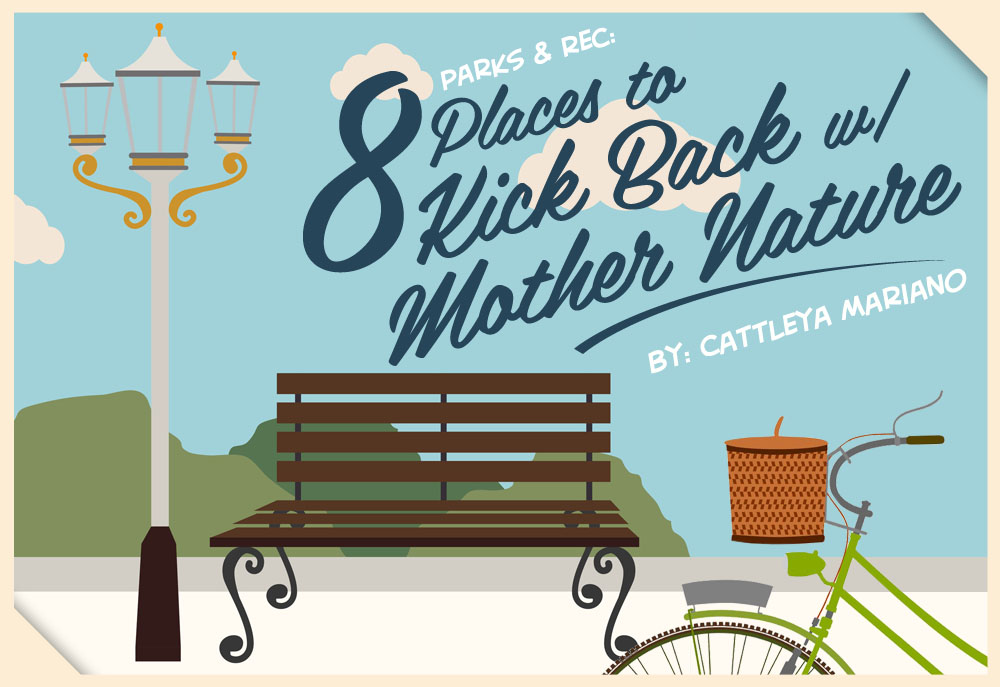 We all need to kick back sometimes. Living and working in the metro can take its toll on you emotionally, physically, mentally and spiritually, so its great whenever we get the chance to throw on a pair of shorts, let our hair down, and dig our toes into some grass. Alone or with family or friends, it pays to take some time out to take a break and relax, and one of the best things about life in Manila is that everything you need is never too far away.
8. Quezon City Circle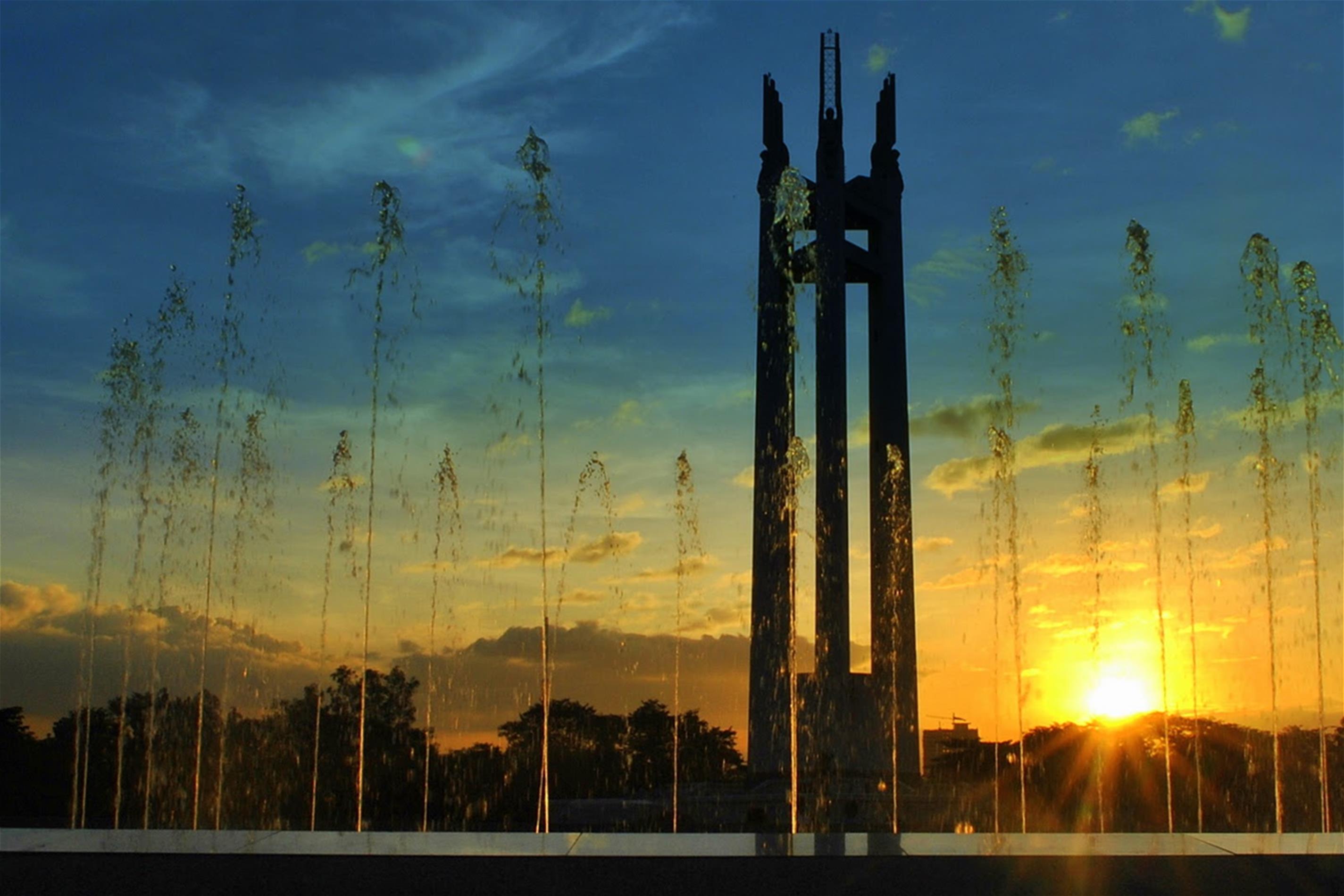 Location: Elliptical Road, Diliman, Quezon City
An icon from most of our childhoods, Quezon Circle now hosts a wider range of restaurants on its compound. For plant lovers, some of the nurseries have made their new home here. You can go biking around the park, or simply opt to connect with your inner child and explore the playgrounds.
7. RAVE Rainforest Adventure

Location: F. Legaspi Avenue, Maybunga, Pasig City
Website: Rave
Every stroke can be had for every kind of folk at RAVE in Pasig City. Kids will get a kick out of the playland and zoo, while adults can kick back at the picnic grove, botanical garden, and boating lagoon.
6. Washington SyCip Park
Location: Legazpi Street, Legazpi Village, Makati City
Created in honor of Filipino accountant and banker Washington SyCip, the park plays relaxing music via hidden speakers and features a number of sculptures around the park. There are gazebos for visitors to enjoy the ambiance in, as well as a koi pond.
5. Paco Park
Location: General Luna Street, Paco, Manila
Built by the Dominicans, Paco Park was once the municipal cemetery of Manila and once held Jose Rizal's remains. The picturesque Pancratius Chapel sits at it's center, and you can walk the walls and explore the niches for a bona fide taste of history.
4. Jaime Velasquez Park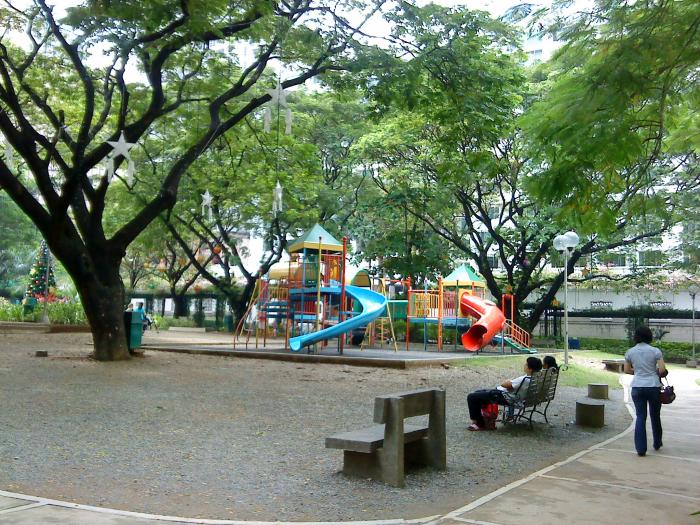 Location: Jaime C. Velasquez Street, Salcedo Village, Makati City
Host to the Salcedo Weekend Market, Jaime Velasquez Park is also home to a playground for kids to play in. The grounds provide a calm, laid back ambiance, perfect for long walks or settling in with a good book.
3. Ayala Triangle
Location: Corners Paseo de Roxas, Makati Avenue & Ayala Avenue, Makati City
Website: Ayala Triangle
It didn't take long for Ayala Triangle to become one of the favorite places to go in Makati. Apart from the great restaurants in the area, visitors are free to picnic on the grass, play a round of frisbee, or get some exercise by taking a jog around the perimeter.
2. La Mesa Eco Park
Location: La Mesa Dam Compound, Greater Lagro, Quezon City
Website: La Mesa Eco Park
Horseback riding, fishing, saltwater swimming, biking, and boating are just a few of the activities you can enjoy at La Mesa Eco Park. There's ziplining and bungee jumping for the adrenaline junkies, and an orchidarium and picnic grounds for those who want a more laid back approach to their day.
1. Rizal Park

Location: Roxas Blvd, Ermita, Manila
Website: Rizal Park
Iconic not just in Philippine history but in recent news as well, Rizal aka Luneta Park is a must to visit for those who haven't yet. Lush grounds, kalesa rides, delicious street food and loads of things to discover are just the tip of the iceberg here.
What are your favorite parks to kick back and relax in within the Metro? Share your spots with us in the comments!