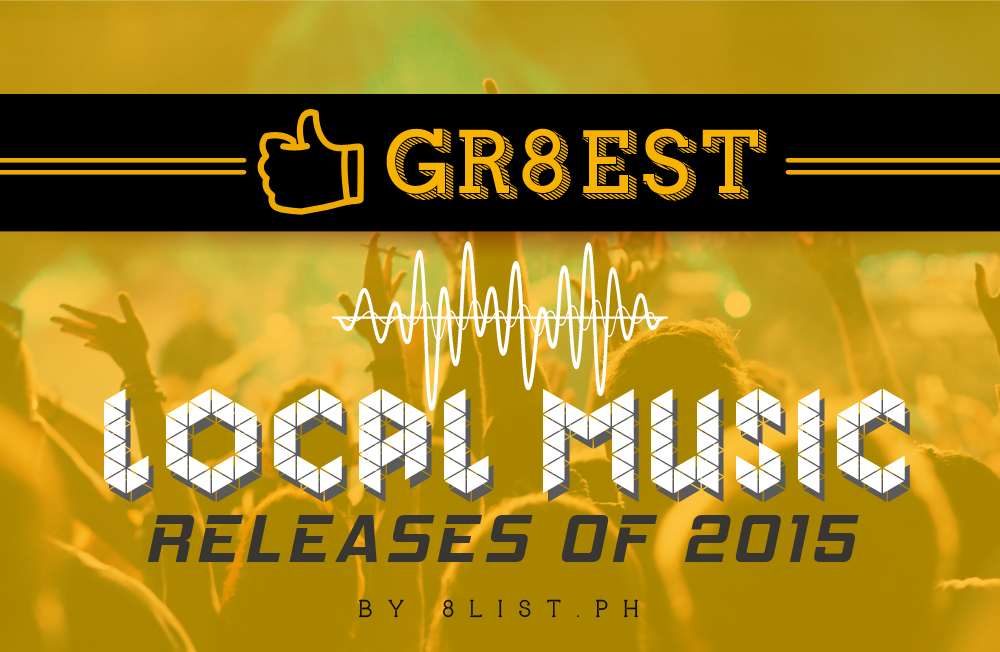 2015 is about to draw to a close. As 2016 rears its head along with the "new year, new me" and new year's resolution posts, let's take a look at some of the best local music releases the Philippines has been bestowed with.
This year saw a lot of awesome songs from our local artists. So much so that it was hard to navigate through a treasure chest full of OPM gems and feature which ones stood out. Bob Marley once said that the good thing about music is that when it hits you, you feel no pain. Unless of course the music sucks. The OPM hits below will most definitely hit you, and it's going to feel good.
Check out some of the best local releases below: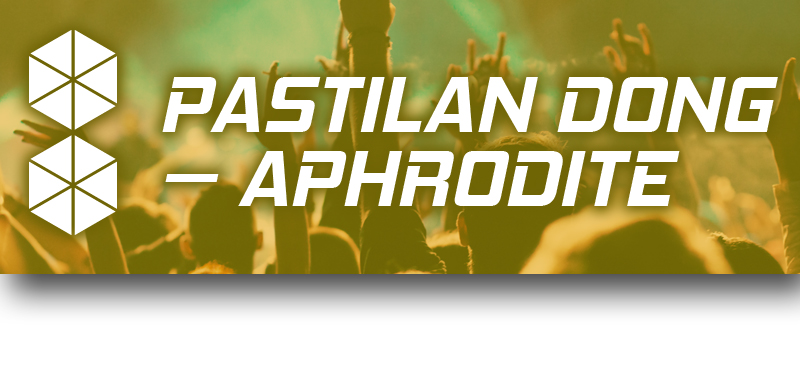 [soundcloud url="https://api.soundcloud.com/tracks/195119770″ params="auto_play=false&hide_related=false&show_comments=true&show_user=true&show_reposts=false&visual=true" width="100%" height="450″ iframe="true" /]

If you're into Dinosaur Jr, Sonic Youth, or the grunge-noise pop days of the 90s, you'll dig Pastilan Dong. The guys are work horses. Barely a year after they launched their self-titled debut album, they return this year with Every Step is Backward, a furious sophomore album drowning in fuzzy sonic distortion. In Aphrodite, the band plays a noisy, melancholic yet sonically-charged atmosphere paired with seemingly aloof vocals.
Indie-pop group We Are Imaginary's single Is It Sunny Where You Are is deeply cathartic. Synths and rythms create a dramatic and somber atmosphere. The song peaks with its soaring guitar riffs, creating a song that is sensitive and full of passion. Perfect for wallowing in the dark before emerge a fresher, newer person.
[soundcloud url="https://api.soundcloud.com/tracks/222919744″ params="auto_play=false&hide_related=false&show_comments=true&show_user=true&show_reposts=false&visual=true" width="100%" height="450″ iframe="true" /]

Spazzkid has been having a great couple of years. His Promise EP was received with widespread positive reviews. However, 2015 saw the artist ditch his Spazzkid moniker and instead go by his birth name Mark Redito. Under his new persona, we see his music transform from his brand of upbeat, bouncy and playful electropop to something that is much more vulnerable and emotional. If this is a preview of Mark Redito, we can't wait for more new music.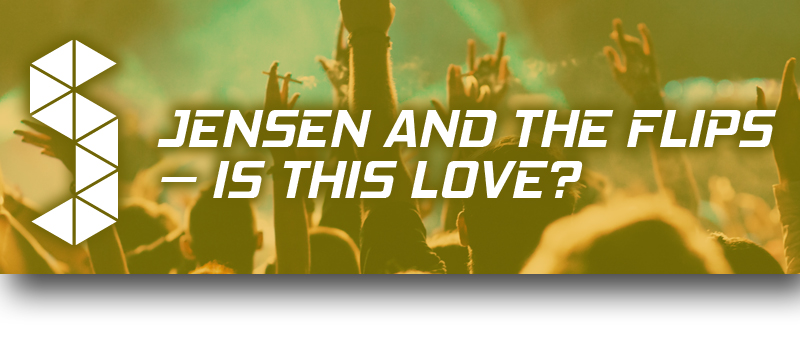 Jensen and The Flips are currently the masters of making music that is soulful, sensual, and downright sexy. Their brand of soul, R&B and Motown flows effortlessly, as if the band was made to make you groove and swoon to their tracks. In Is This Love, the band channels How To Dress Well to create a song that is intimate, sensual and meditative. Perfect for romance, a little naughty-time under the sheets or to embrace your inner sexy beast.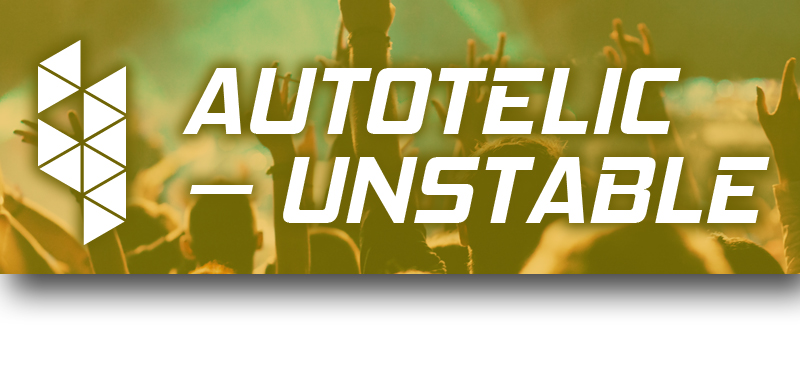 Autotelic burst into the local scene years ago and never turned back. They're one of OPM's bright young acts, a feat made impressive considering they have no major backing from a record label. Watch their live performances and you'll see what the hype is all about. Autotelic melds elements of post-punk and new wave with emotionally charged vocals to make their own brand of indie-pop. With Unstable, we see their band at their best.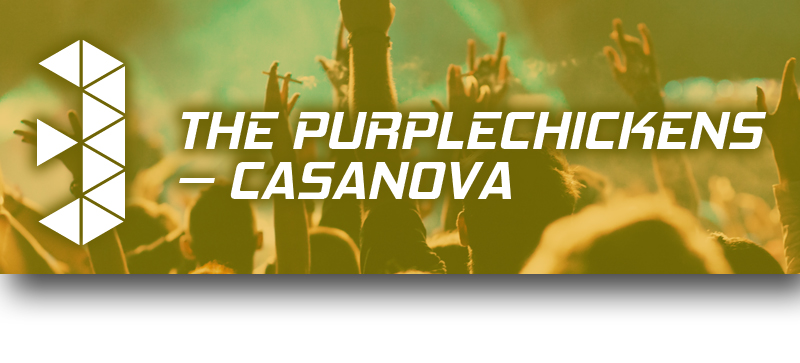 The Purplechickens have a knack of writing songs that feels like a punch in the gut. Their songs are anthems to anyone who has ever felt lost and hurt. Themes revolve around the realities of our surroundings: that it's a world rife with sadness, tragedy and beauty, a dark place but we can't help but revel in our angst at times. In Casanova, the group sings about being objectified and of unrequited love.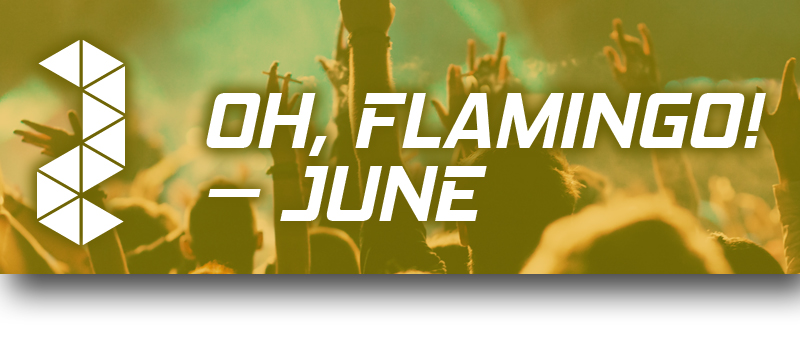 As evidenced by the video above, the guys and gal from Oh, Flamingo are an eccentric bunch, and that what makes their music awesome. Their single "June" though having morose lyrics, is very catchy and full of energy. The song makes you feel like you're on a beach, drinking, eating, and dancing your worries away. Their self-debut album is refreshingly unpredictable. The band blends elements of folk, psychedelia, pop, funk with a dash of Vampire Weekend for good measure in a pressure cooker and we are blessed with such a glorious, harmonious mess.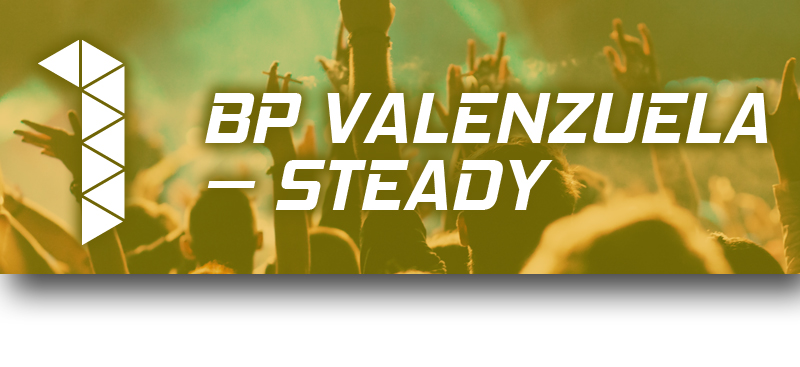 Singer-songwriter and beat-maker BP Valenzuela has been making waves lately with good reason: she's good. BP's not afraid to wear her heart on her sleeve. Her lyrics reveal deep scars from her experiences. They are sad and introspective. And when BP open up to the world and sings about her wounds, it feels real. Listening to her tracks feels like there's a friend understanding whatever it is you're going through, in a landscape made up of reassuring synthpop beats. In her debut album The Neon Hour, BP welcomes us into her world, a world layered with infectious and melodic beats and synths that tells the story of love and loss.
These are just some of the best local music releases this year. There are a LOT. What were your favorites? Sound off in the comments section!