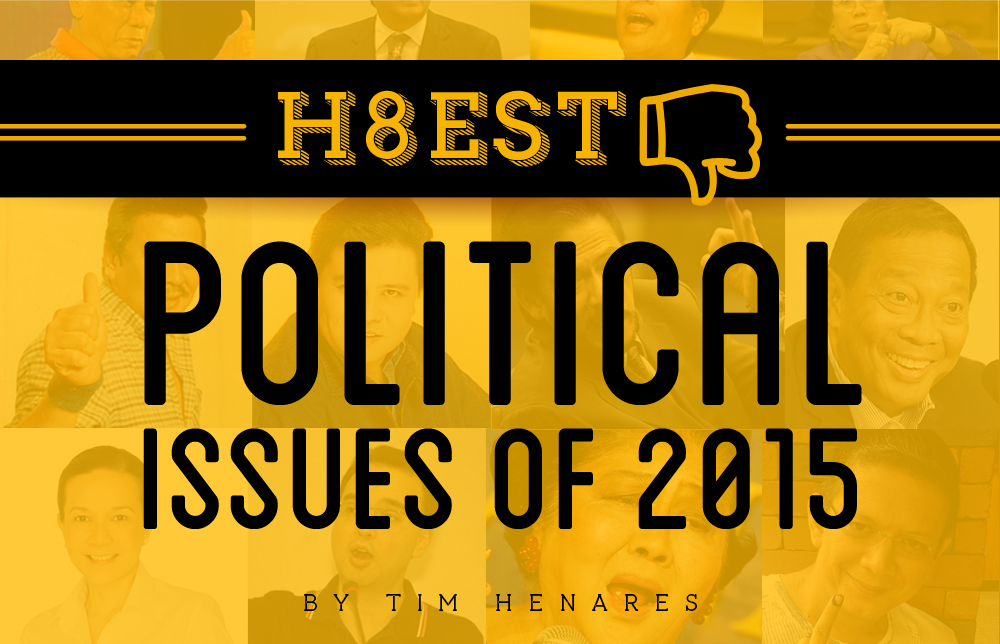 2015 was marked by a lot of political hoopla, as people jockeyed for position in 2016. That said, these issues were among the worst of the lot. If these 8 things didn't happen, we'd probably have had a much quieter news cycle.
Oh, if we could only wish.
8. October onwards: #Duterteserye



From the moment people could file for candidacy, the sheer noise of people egging Davao Mayor Duterte to run kept growing and growing. Some people were turned off by the "will he or won't he" of the whole thing. Some people refused to even register to vote when the deadline for filing passed. Next thing everyone knew, by way of substitution, Digong officially got himself into the presidential race. And if you thought the drama was high leading up to his official candidacy, the aftermath proved to be every bit as dramatic.
7. February 2: Benjamin Abalos, acquitted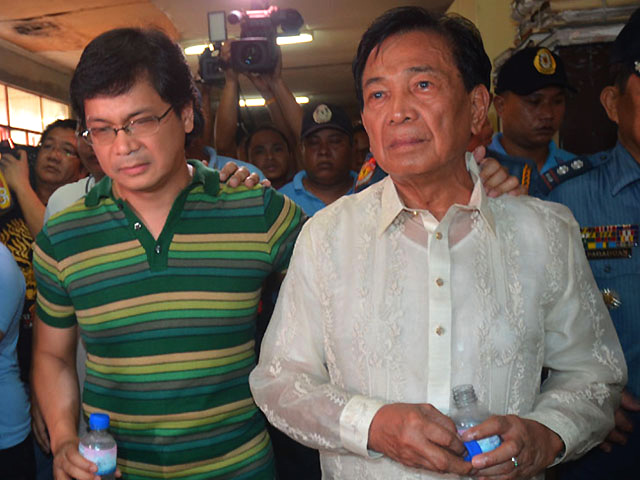 Apparently, former Comelec chairman Benjamin Abalos still has friends in high places because he was acquitted of electoral sabotage after all signs pointed to the book being thrown at him. Not too many people were happy about this development, as it was merely the first in multiple steps of undoing the attempts at bringing GMA to justice, Amal Clooney notwithsanding.
6. June 29: Junjun Binay, suspended. Again.



This time, the embattled and erstwhile Makati mayor was suspended for anomalies involving a building for the Makati Science High School. You would think he would lie low at this point, but nope. You would be wrong.
5. August onwards: NAIA and BOC's ridiculous tag team.



Not only did they want to scan Balikbayan boxes for no discernible reason (remember: the "security threat" did not exist), but they even found the time to engage in Laglag-Bala while they were at it. No wonder people hate traveling to and from NAIA!
4. February 3: DAP is unconstitutional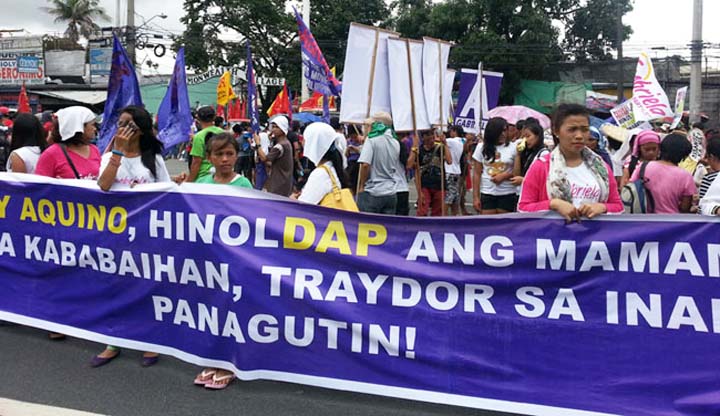 The president's leverage tool was declared unconsitutional, but nothing came out of it. Nobody managed to charge anything on the president and make it stick. To this very day, the DAP is considered one of the hot-button topics that you probably won't be able to bring up and expect a straight answer for.
3. August: The INC Protests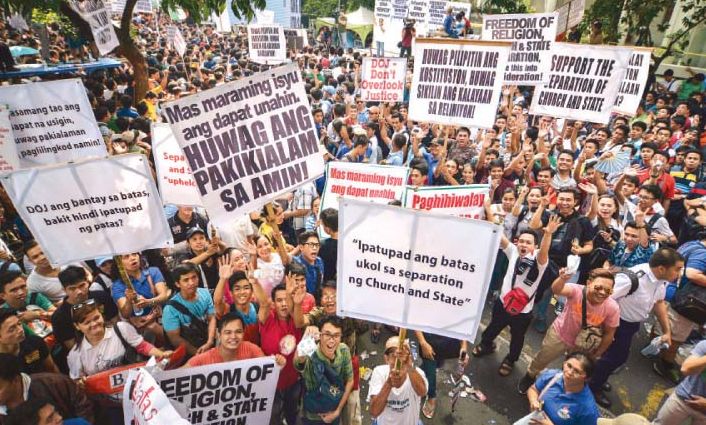 In response to the DOJ's interest in investigating illegal detention charges against the church's leadership, the INC misused the concept of separation of church and state and threw the rest of the country into their mess. If you thought traffic was bad during APEC or the Papal visit, you should have been there during the three-day protest of the INC along EDSA, where so many politicians showed they were still cowed by the powerful sect.
2. Most of the year: the Metro Manila eternal traffic jam



We don't really need to explain this, even if it's Metro-Manila centric. The traffic has gotten worse, and some numbers are showing that our ride-sharing apps are adding to the strain on our roads, since most enterprising people have decided that buying a new car and hiring a driver for Uber is a good business model, not to mention much cheaper than a taxi. The fact that our public transportation systems can't keep up only exacerbates the problem.
1. January 25: #Fallen44



This is probably the biggest blackeye on the Aquino legacy: a completely unresolved slaughter of policemen who were left hanging when proper leadership and guidance was required to see them through their mission. It went all the way up to the President, but nobody wanted us to know that.

What political issues did you h8 the most this year? Share them in the Comments Section!