Let's be honest, the perfect phone does not exist. Each handset, no matter how advanced or how latest, will always have its cons. It's either the battery is weak, there's no audio jack, no wireless charging, or the RAM isn't big enough, and the list could go on. But there are great smartphones that are available in the market for your every whim whether it's photography, gaming, or even just simple functionality. To find the best smartphone your money can buy, check out these 8 smartphones that are, in no particular order, some of the best in the world.
Apple iPhone 11 Pro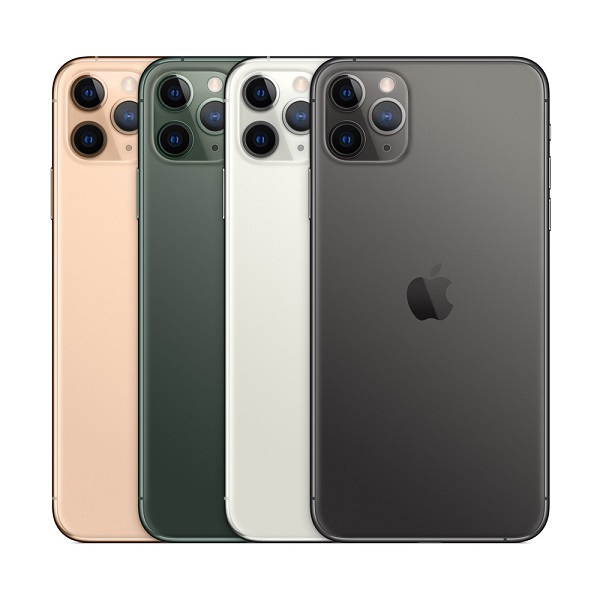 Apple's iPhone 11 Pro's triple-camera system allows for amazing photos with a quality that can rival digital cameras. It lets you take photos in telephoto, wide-angle, and ultra-wide angle with Night mode shots making photos look clear even in dim lighting. Apple has also improved the iPhone 11 Pro's battery life, it now lasts up to 4 more hours than the iPhone XS.
Apple has released iPhone 11 and iPhone 11 Pro Max alongside the 11 Pro but we like the latter best since it has all of the qualities of the Pro Max but it weighs lighter and is more compact.
Find out more from Apple's website.
SPECS
64GB | 256GB | 512GB
Processor: A13 Bionic chip
Operating system: iOS 13
Triple 12MP Ultra-Wide, Wide, and Telephoto cameras
2x optical zoom in, 2x optical zoom out; digital zoom up to 10x
4K video recording at 24 fps, 30 fps, or 60 fps
8‑inch (diagonal) all‑screen OLED Multi‑Touch display
Super Retina XDR display
Splash, Water, and Dust Resistant3 – Rated IP68
PRICE
It starts at Php 67,990 but since Apple will be releasing another phone soon, prices for the iPhone 11 Pro might go down a bit.
Visit Power Mac Centers and malls nationwide.
Samsung Galaxy S20 Ultra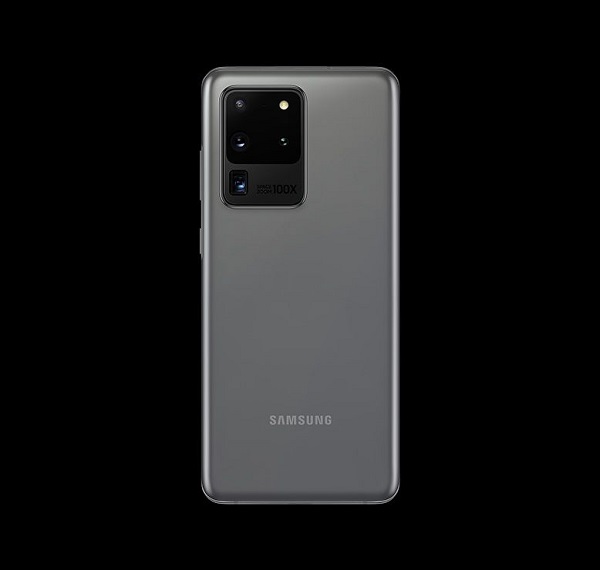 Tech giant Samsung's line-up of Android smartphones is packed with such great specs that it's near impossible to choose which one you'd want. The newest in the line is the Samsung Galaxy S20 Ultra coming this March 2020. It sports a jaw-dropping quad-lens rear camera that can take photos in up to 108 megapixels – zoom that photo!
Samsung aims to please and their Galaxy S20 Ultra's 8K Video Snap, 100x Super Resolution Zoom, and 5G modem will do just that. It comes in two colors: Cosmic Gray and Cosmic Black.
Learn more about the upcoming Samsung Galaxy S20 Ultra here.
SPECS
16GB RAM / 512GB internal storage | 12GB RAM / 256GB internal storage | 12GB RAM / with 128GB internal storage
Display: 6.9″ Quad HD+ Dynamic AMOLED 2X
Battery: 5000mAh (typical)
40MP Selfie Camera
Quad-Camera Rear: 12MP Ultra-Wide Camera, 108MP Wide-angle Camera, 48MP Telephoto Camera, DepthVision Camera
Hybrid Optic Zoom 10x
Super Resolution Zoom up to 100x
8K video recording at 24 fps (7680×4320)
5G, LTE, Wi-Fi, Bluetooth
PRICE
The Samsung Galaxy S20 Ultra will be available in the market in March starting at $1,399.99 or roughly Php 71,441.49.
Find a Samsung store near you here.
Huawei P30 Pro
Another tech giant in the industry is Chinese-owned Huawei, which has released pretty impressive handsets of their own. The P30 Pro, in particular, has been praised worldwide for its amazing features. Positioned by Huawei as a smartphone that can "rewrite the rules of photography," the P30 Pro introduced a Leica Quad Camera System that promises to capture the world in perfect color and quality. There's the (controversial) SuperZoom Lens with a 50x Zoom on photos. Look out the window of your high rise, zoom in on one of the windows in the next building and you can see what people are having for dinner.
The P30 Pro is also packed with a SuperSpectrum sensor that's basically a feature that makes your photos clear, crisp, and bright. Whether you're going big with Ultra-Wide Angle photography or going low with Macro, this handset has got you covered.
Huawei P30 Pro is available in 6 colors: Mystic Blue, Misty Lavender, Amber Sunrise, Breathing Crystal, Aurora, and Black.
Find out more here.
SPECS
8 GB RAM + 256 GB ROM | 8GB RAM + 512GB ROM
Display: 6.47", Wide Color Gamut(DCI-P3), OLED
Processor: HUAWEI Kirin 980 Octa-core Processor Dual NPUs
Operating system: EMUI 9.1 (Based on Android 9)
Leica Quad Camera Rear: 40 MP (Wide Angle Lens, f/1.6 aperture,OIS) + 20 MP (Ultra-Wide Angle Lens, f/2.2 aperture) + 8 MP (Telephoto, f/3.4 aperture,OIS)
Front Camera: 32 MP, f/2.0 aperture
Battery: 4200mAh (Typical Value)
Splash, water, and dust resistant – IP68
4G, LTE, Wi-Fi, Bluetooth
PRICE
For a handset with high-end specifics, this one is pretty affordable at Php 50,990. You can purchase a Huawei P30 Pro via authorized online and in-store resellers here.
Samsung Galaxy S10 Plus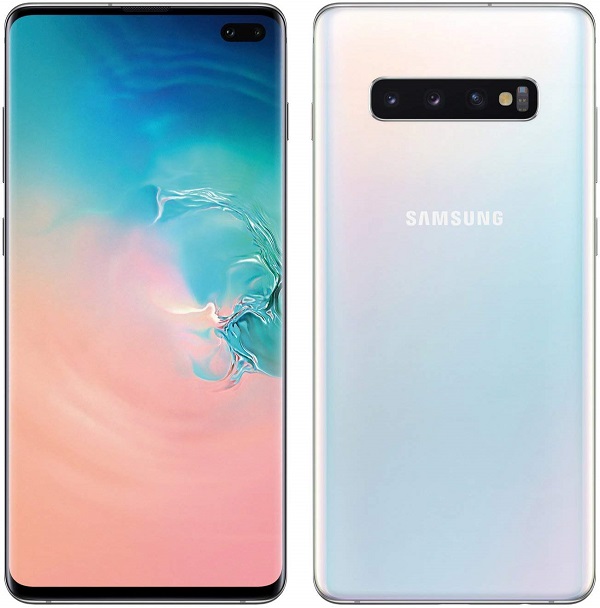 Another Samsung unit that has earned a spot in our Top 8 is the Galaxy S10 Plus. Released in March 2019, it continues to be one of the best smartphones available in 2020. As always, Samsung plays to its strength — stellar display on mobile phones, for this one, a Dynamic AMOLED panel that is bright and visible even on a sunny day.
Samsung also introduced the Wireless PowerShare which basically means your unit can charge other accessories such as smartwatches and Bluetooth earphones provided they have wireless charging.
The Samsung Galaxy S10+ comes in 4 colors: Prism White, Prism Black, Prism Green, and Ceramic Black.
Explore more of the Galaxy S10+ here.
SPECS
8GB RAM + 128 GB ROM up to 512GB MicroSD
Display: 6.3″ rounded corners, 3040 x 1440 (Quad HD+)
Processor: Octa-Core
Battery: 4100 mAh (Typical)
Rear Camera: 12.0 MP + 16.0 MP + 12.0 MP
Optical Zoom at 2x , Digital Zoom up to 10x
Front Camera: 10.0 MP + 8.0 MP
UHD 4K video recording (3840 x 2160) @ 60fps
4G, LTE, Wi-Fi, Bluetooth
PRICE
The Samsung Galaxy S10+ is priced at Php 47,990 and is available at authorized Samsung dealers and resellers online and in-store nationwide.
Google Pixel 4 XL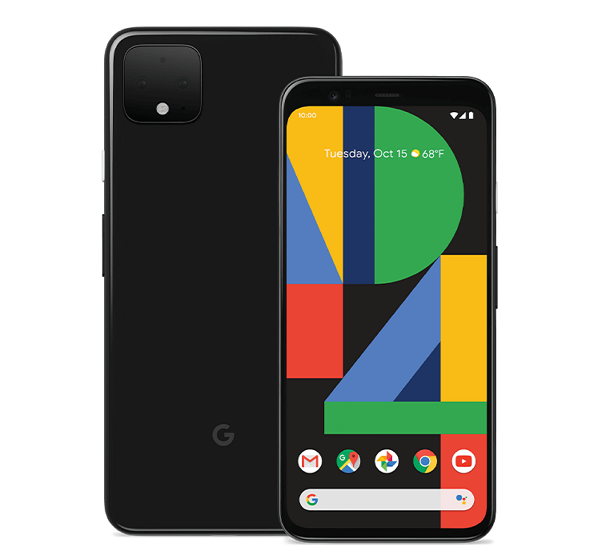 When it comes to smartphones, Google knows a thing or two about competing with the rest of the tech giants. It's latest release is the Google Pixel 4 XL back in October 2019. The 6.3" handset holds out well on its own against other flagship models from Samsung, Huawei, or even Apple. Even though there are only two rear cameras, Google proves you don't need a lot to capture great photos. It doesn't simply rely on hardware, it backs the process up with software so it's photography game remains unmatched.
The Google Pixel 4 XL comes in Just Black, Clearly White, and Oh So Orange colors.
To check out more of the Google Pixel 4 XL vs iPhone 11 Pro camera, check out this article.
SPECS
3-inch AMOLED (3040 x 1440)
CPU: Snapdragon 855
6GB RAM + 64GB, 128GB
Rear Cameras: 12.2-MP main (f/1.7); 16-MP telephoto (f/2.4)
Front Camera: 8-MP (f/2.0)
Battery: 3,700 mAh
PRICE
This handset starts at $899 or roughly Php 45,000 and is available via the Google store.
Xiaomi Mi Note 10 Pro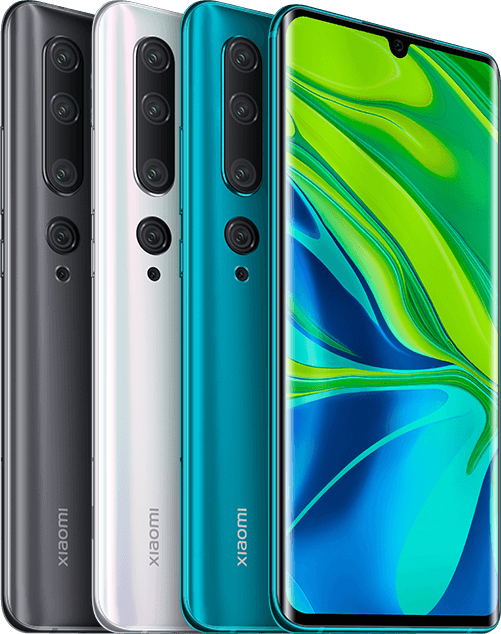 Chinese electronics company Xiaomi may be a newcomer, but they sure have got a clear grasp on how to play the tech industry. Xiaomi's November 2019 release of the Mi Note 10 introduced the world's first 108MP Penta camera — yes, there are FIVE rear cameras. You can go crazy with this one — telephoto, portrait, ultra-wide, macro, basically any shot you'd want to take, and it won't make you look amateur. The 32MP selfie camera captures photos in crisp detail. Gamers will also be happy to note that Xiaomi's curved AMOLED display has an FHD+ feature that allows for clearer screen hence, better play.
Aside from smartphones the company also has its own range of apps, laptops, earphones, and fitness bands.
Xiaomi Mi Note 10 Pro comes in Midnight Black, Glacier White, and Aurora Green colors.
Get to know more about the handset here.
SPECS
Processor: Qualcomm Snapdragon 730G processor
8GB + 256GB
47″ 3D curved AMOLED display
AI Rear Penta camera: 108MP, 12 MP portrait camera, 20 MP, 117° ultra-wide-angle camera, 5 MP ultra-telephoto camera, f/2.0, OIS, 2MP macro camera
32MP selfie camera
4k video recording, 30fps
Battery: 5260 mAh battery
PRICE
It's yours for Php 29,990, just rush to the nearest mall and find a Xiaomi kiosk.
Vivo V17 Pro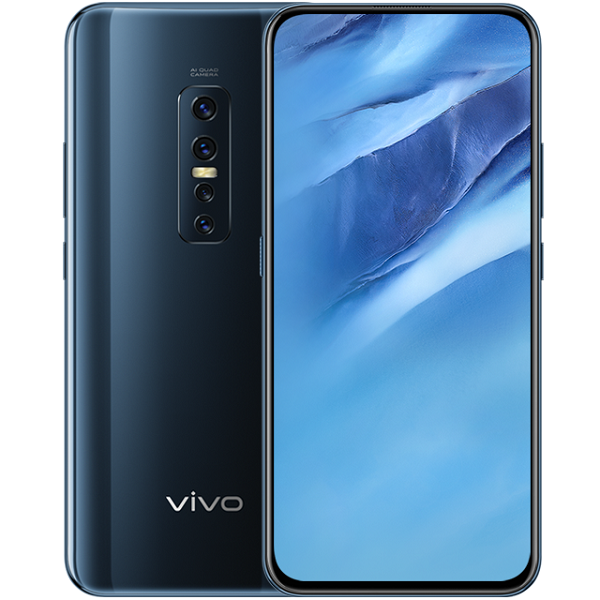 Vivo's flagship handset is impressive – it packs on features at such an affordable price tag. The 6 AI Cameras are split into two, four at the rear, and two for the elevating selfie camera. You know the drill by now: there's a super wide-angle camera, a super macro camera, and a bokeh camera to capture your life's greatest moments. Or to put them up on IG story only to disappear in 24 hours. The elevating selfie camera allows the phone to do away with notches for an unobstructed view of the 6.44-inch Ultra FullViewTM Display. Gamers, this one's definitely for you.
The Vivo V17 Pro is available in Crystal White and Knight Black.
Click here to know more about the product.
SPECS
Qualcomm Snapdragon 675AIE Octa-core
8GB RAM + 128GB ROM
Operating System: Funtouch OS 9.1 (based on Android 9)
44-inch Ultra FullViewTM Display, Super AMOLED
Battery: 4100mAh (TYP)
Front cameras: 32MP+8MP
Rear cameras: 48MP +8MP+2MP+2MP
PRICE
The Vivo 17 Pro retails for Php 21,999 and you can get one either online at Vivo's official Lazada site or visit the Vivo branches in malls nationwide.
Oppo Reno 10x Zoom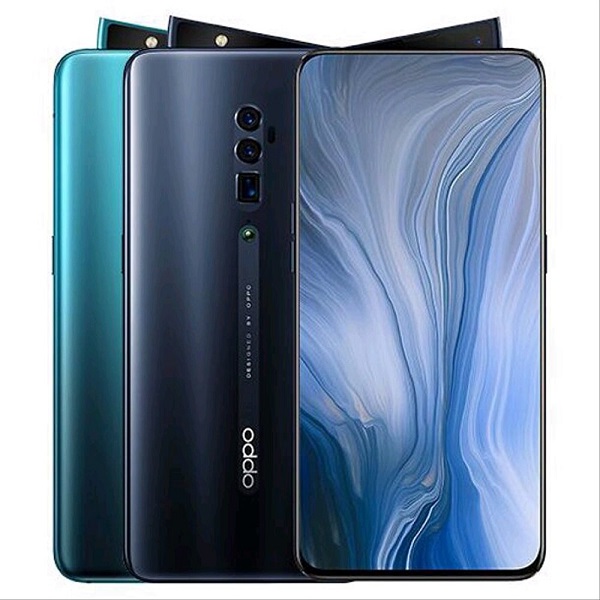 Oppo's Reno series is outstanding and the 10x Zoom elevates photography and mobile entertainment to all-new heights. The name says it all, it's a smartphone that focuses on photography, or phonetography if you will, with its tri-lens set up that lets users zoom photos. The details are incredible (not as creepy as the Huawei's P30 Pro though). The high-definition rear cameras also have sensors built for night photography so your photos won't come out grainy and practically black.
The Reno 10x Zoom's sleek design and matte finish also boast its uninterrupted screen experience, there are no notches or holes in the panoramic screen so you're free to play your games and watch your movies in high definition. The front camera lifts at an 11-degree angle from the top.
Oppo Reno 10x Zoom comes in Ocean Green and Jet Black colors.
Know more about the smartphone here.
SPECS
6GB RAM + 256GB
6" Multi-touch, Capacitive AMOLED
Operating System: ColorOS 6, based on Android 9
Processor: SM8150
Front camera: 16MP F2.0
Rear camera: 48MP F1.7 + 8MP F2.2 + 13MP F3.0
Battery: 4065mAh (TYP)
PRICE
The Oppo Reno 10x Zoom is priced at Php 45,990 and you can get one either at Oppo's official Lazada site or visit the many Oppo kiosks in malls nationwide.
Which smartphone are you planning on buying?