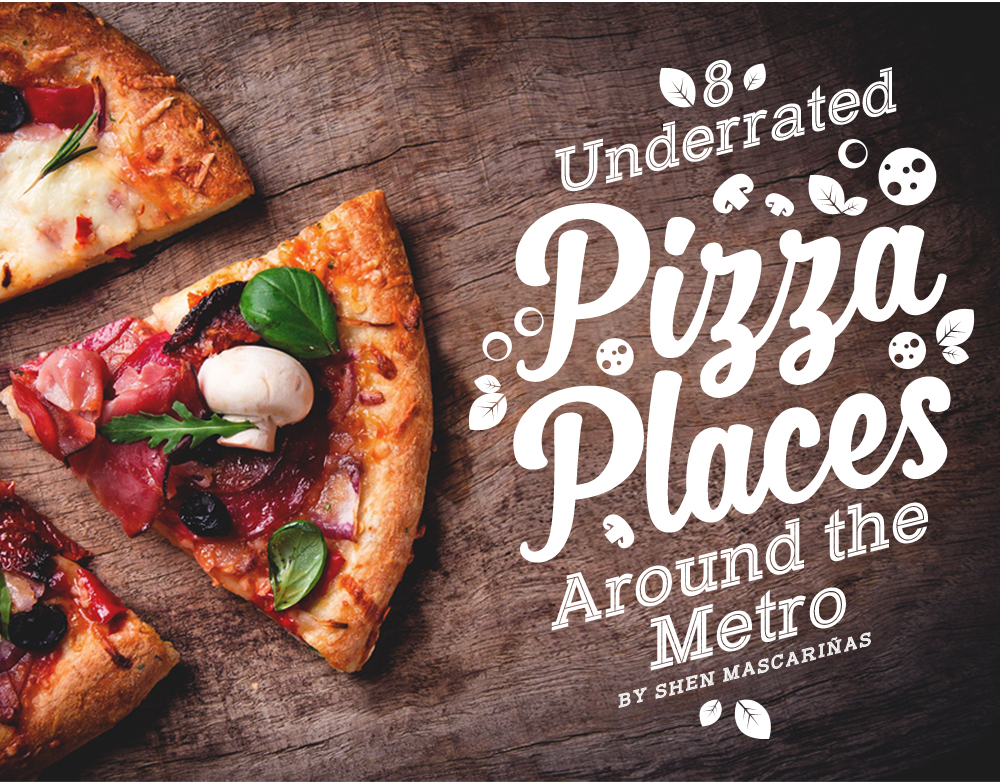 Don't let Pizza Month pass without stuffing yourself crazy with the best substitute to a bae–pizza (read: also cheesy, but less likely to hurt you). Unlike having a bae, however, a loving relationship with pizza lets you freely explore the field. Instead of visiting your go-to pizza places, why don't you try underrated ones for possible new favorites?
Go on, your usual pizza joints won't hold it against you. Here are 8 underrated places that really deserve more lovin' for their contributions to cheesy, warm and comforting pies (aka edible hugs).
8. Pasta Roni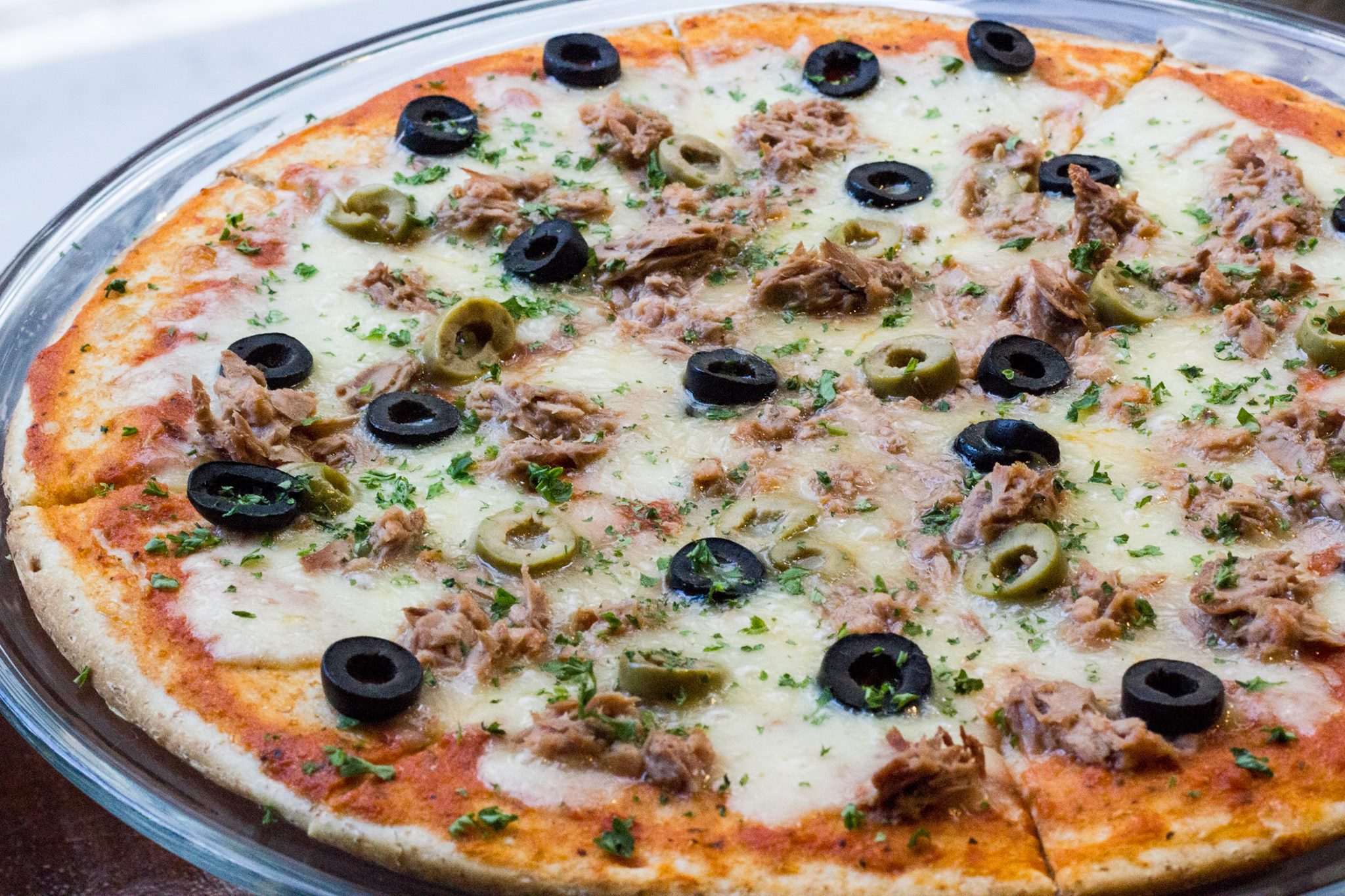 Locations: 2F Commercenter Building, 31st Street Corner 4th Avenue, Bonifacio Global City, Taguig City | Aguirre Avenue, BF Homes, Paranaque City
Contact: (02) 246 9069

This Italian hole in the wall restaurant is dubbed as one of BGC's hidden gems. Aside from their raved-about pasta dishes, Pasta Roni also serves affordable, simple, and of course delicious pizzas. Crowd favorites are the Margherita (P275), Parma Ham (P395) and Wild Mushroom (P345).
7. Steveston Pizza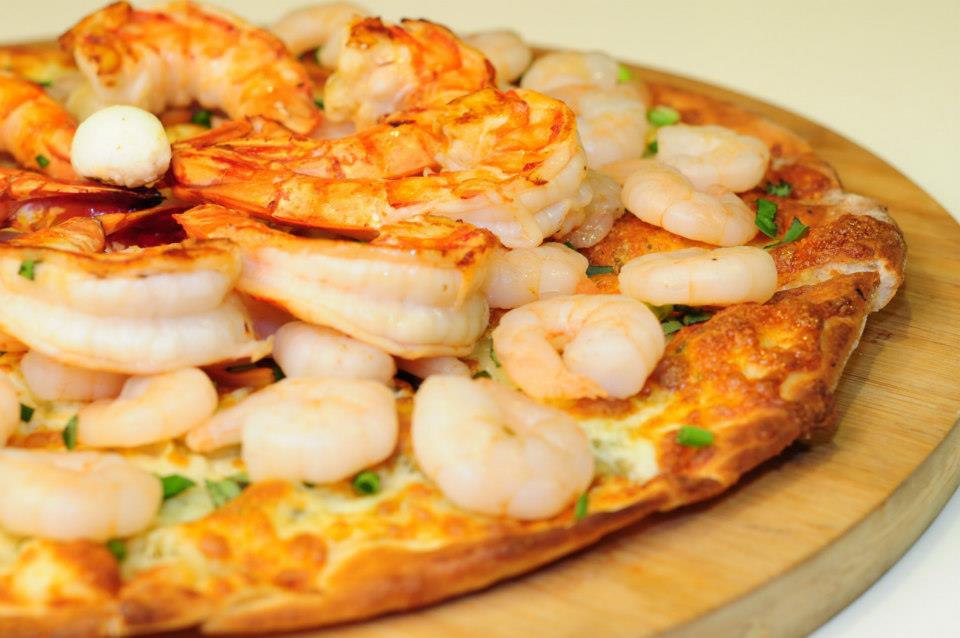 Location: 
UP Town Center, Katipunan Avenue, Quezon City, Metro Manila
Contact: 
(02) 955 2273, 0917 904 3428 | Facebook Page
Hailing all the way from Canada, Steveston Pizza provides pizza-lovers numerous and exciting flavors to choose from. They made four variations of the classic Margarita, indulgent flavors like the one with tiger prawns and crab meat, as well as non-Italian interpretations in the form of their Japanese, Mexican, Hawaiian and Canadian pies.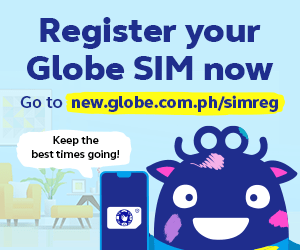 6. Pomodoro Pizza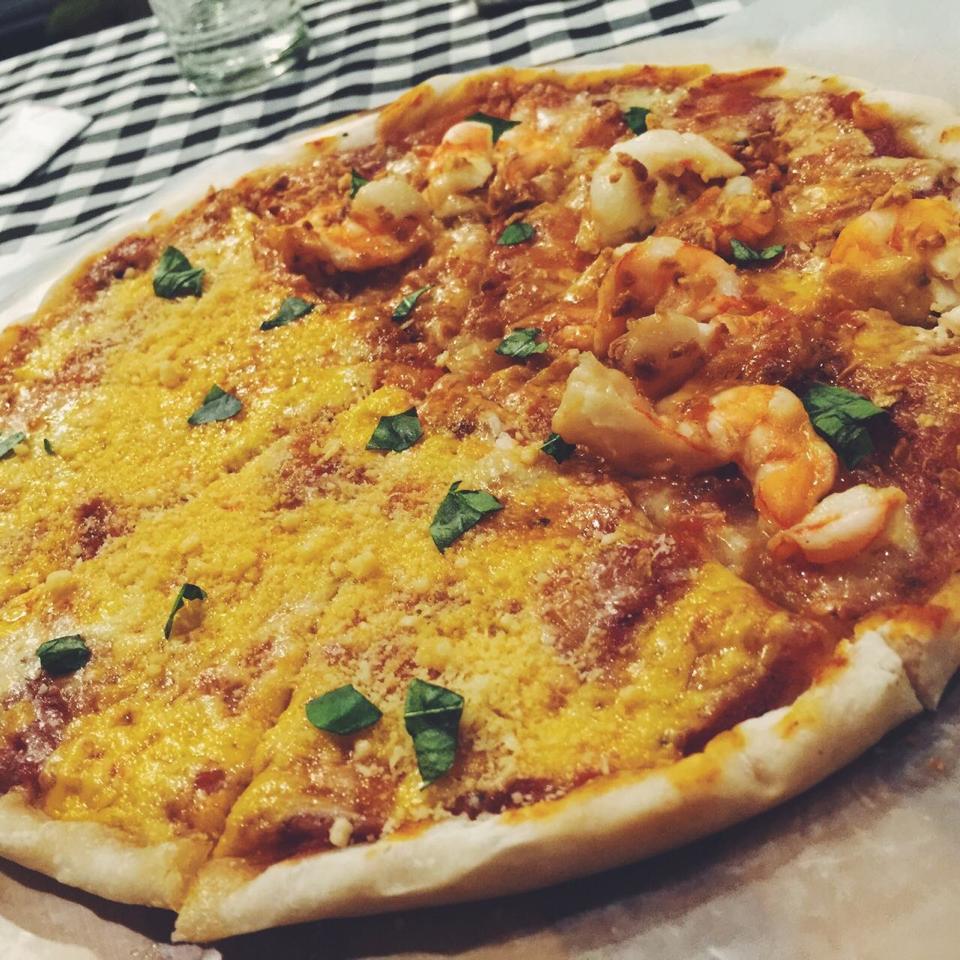 Location: 
6G San Rafael Corner Santa Rosa Street, Kapitolyo, Pasig City

Contact:
 0916 697 4992 | Facebook Page
Sometimes great things come in small packages, which is definitely the case for this humble 15-seater restaurant. Pomodoro is an outdoor, no frills location that is not only relaxing but also serves incredibly cheap and scrumptious Italian food. Their pizzas are thin-crust, perfect for those who like their pies light and crisp. You'll be intrigued with the "secret cheese" that's incorporated in all of their pizzas.
For only P169 to P189, you can already enjoy 12 inches of warm and gooey comfort that only Pomodoro Pizza can give.
5. Mona Lisa Ristorante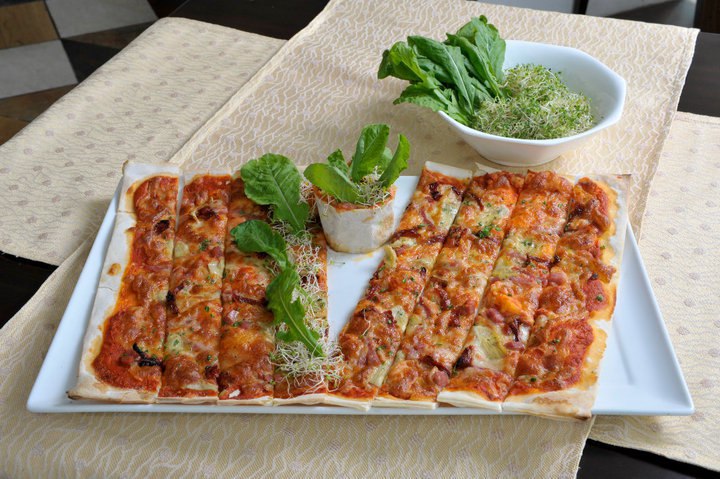 Location:
5F, SM Aura Premier, Bonifacio Global City, Taguig City | 2F, The Commerce Center, Filinvest City, Muntinlupa City
Contact:
 (02) 403 6834, (02) 212 1212 (Taguig) | (02) 556 0708, 0917 836 5472 (Muntinlupa) | Facebook Page
Mona Lisa Ristorante is a great choice for dates, celebrations, special occasions and of course, pizza cravings. It's a classy Italian restaurant that leans more towards fine dining without being too intimidating. Mona Lisa's interpretation is thin, sliced in strips and suggested to be rolled with the arugula and alfalfa sprouts that come with it.
Aside from 14 flavors, which are mostly authentic Italian, Mona Lisa also offers healthy pizzas with a multigrain crust. For the health conscious, try the Runners Pizza (P495), which has pesto, pine nuts, arugula, cherry tomatoes, fresh mozzarella and bell peppers.
4. Motorino Pizza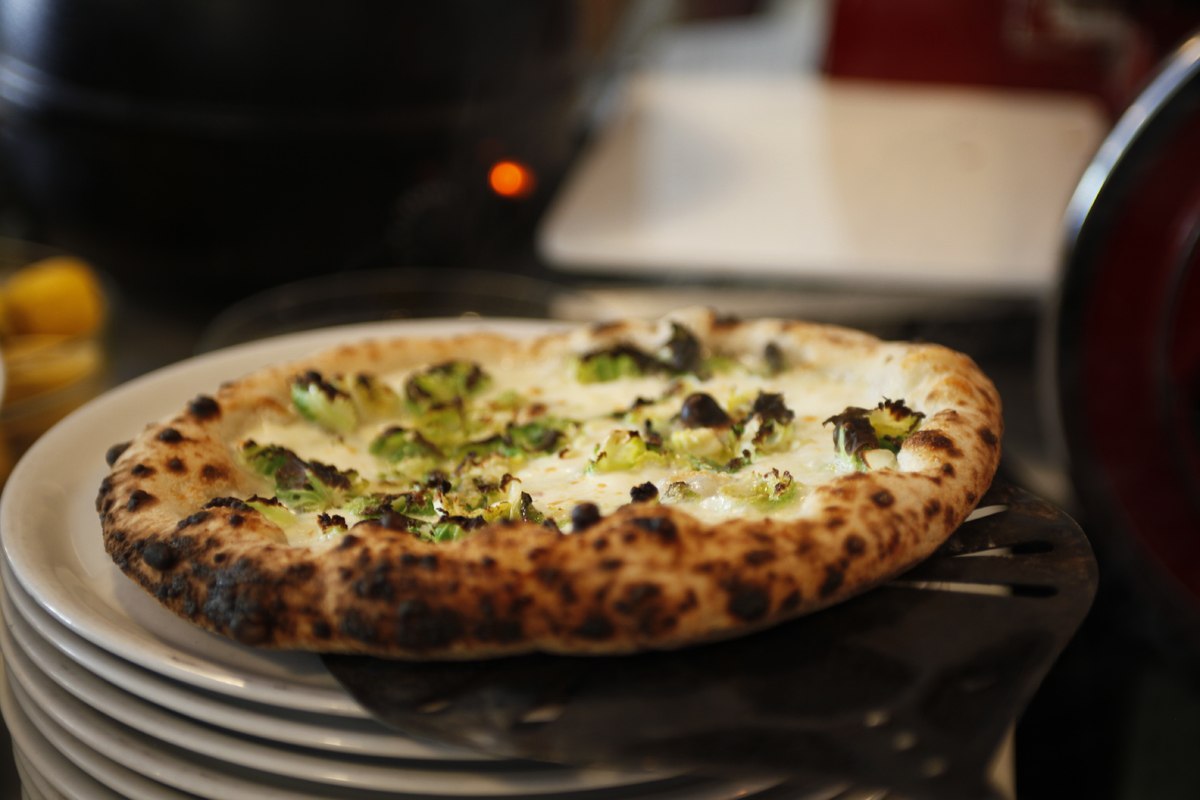 Location:
Level 3, Greenbelt 3, Ayala Center, Makati City
Contact:
(02) 754 8018, 0936 921 5838 | Facebook Page
Motorino is a Neopolitan-style pizzeria from Brooklyn. Authentic Neopolitan Pizza has a soupy center (made from bubbling tomato sauce, extra virgin olive oil and cheese), simple and sparse toppings and a charred crust. If that's got your tummy grumbling, then head to Motorino Pizza for all that goodness.
This pizza place has an open kitchen, so you can watch and smell your pizza being prepared as you wait. Service is fast and once you get a bite, you'll taste the difference when quality ingredients are used. It's not the pie with overflowing toppings that Pinoys are used to, but the well-made crust with the awesome combination of few and carefully-selected toppings is an excellent substitute.
3. One Way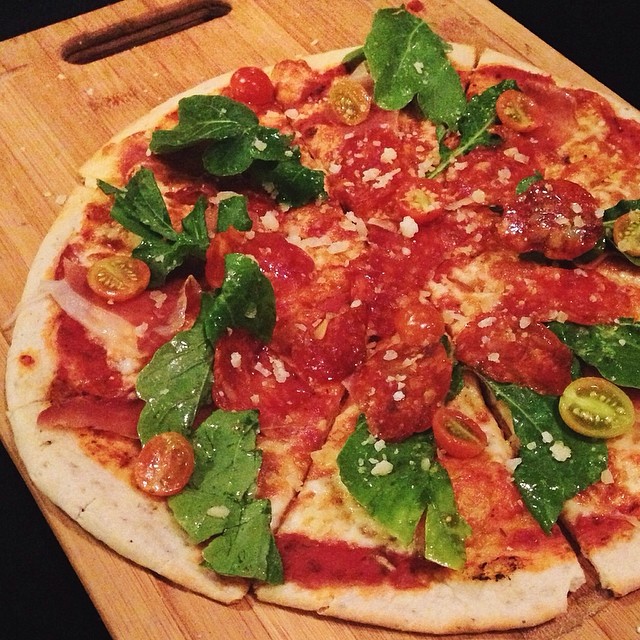 Location:
Unit 1A, 200 Concorde Building, Salcedo Corner Benavides Street, Legaspi Village, Makati City

Contact:
 (02) 869 8958, 0906 557 2588 | Facebook Page
This bakery and restaurant specializes in sourdough pizzas and European comfort food. With One Way's use of sourdough, the pizza crust is crunchier and can support the toppings better. Try the crowd-pleaser: the Pamplona Pizza (P470) with jamon serrano, Spanish spicy chorizo, arugula, cherry tomato and lemon dressing.
Aside from this pizza of Spanish descent, you can opt for the Napoli (P340), the Mediterranean (P560) and the Carbonara (P470). No matter what flavor or International persuasion you choose, their specialty crust surely won't disappoint.
2. Stephen's Brick Oven Pizza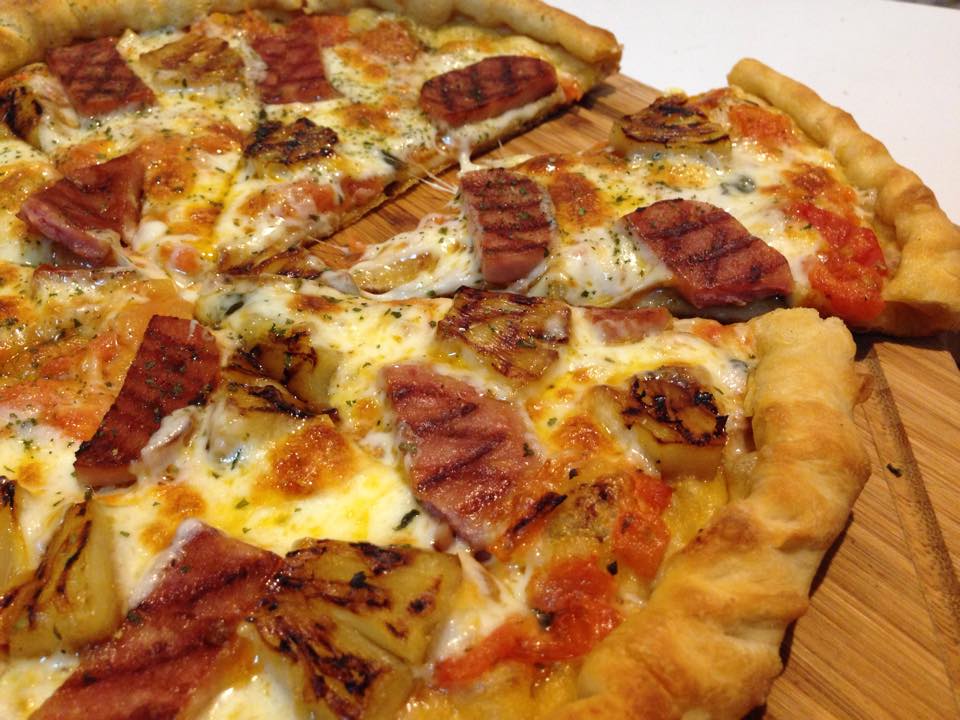 Location:
Pit Stop Carwash, 15th Broadway Avenue, New Manila, Quezon City | Motospa Carwash, 141 N. Domingo Street, Greater San Juan, San Juan City

Contact: 
0917 540 6355 (QC) | (02) 246 9069 ext: 230 (San Juan) | Facebook Page
Stephen (or whoever's behind this pizza place) hit genius when he gave people in carwashes the option of eating great brick oven pizza while waiting. Aside from the convenience this pizza place offers, their pies are also freshly made, affordable and very tasty. If you want to go for something on the safe side, get the no-fail Three Cheese (P250) or The Italian Job (P350). If you're feeling adventurous, though, how about a unique combination of bacon, ricotta, blueberries and maple syrup, materialized in their BRB Pizza (P420)? You'll want to get your car cleaned everyday just to try all of their flavors.
1. My Kitchen by Chef Chris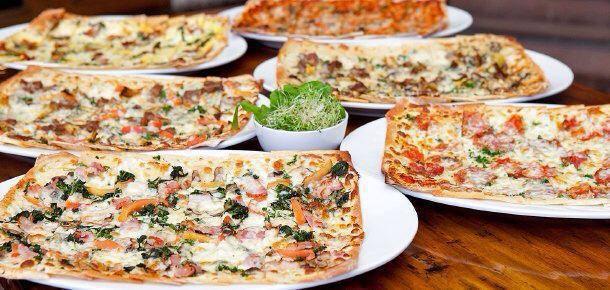 Location:
The Oasis Paco Park Hotel, 1032-34 Belen Street, Paco, Manila

Contact:
 (02) 521 2371, (02) 521 2375 | Facebook Page
Thanks to Chef Chris Locher, the man behind Pampanga's C' Italian Dining and now My Kitchen, gone are the days when pizza slices were regarded as mere triangles to be eaten as is or with hot sauce. Chef Chris introduced the concept of Panizza, strips of thin and crisp dough layered with a blend of five different cheeses and herbs, served with arugula and alfalfa sprouts and rolled with the vegetables before eating. You get a flavor and texture explosion with every bite you take.
In My Kitchen by Chef Chris, you'll have 13 awesome flavors to choose from. You can expect premium toppings like truffle, sundried tomatoes, scallops, Kalamata olives, and many more.
What are you waiting for? Possible new baes (in the form of pizza places) await! If you know any other underrated pizza places we need to try, sound off in the comments below!