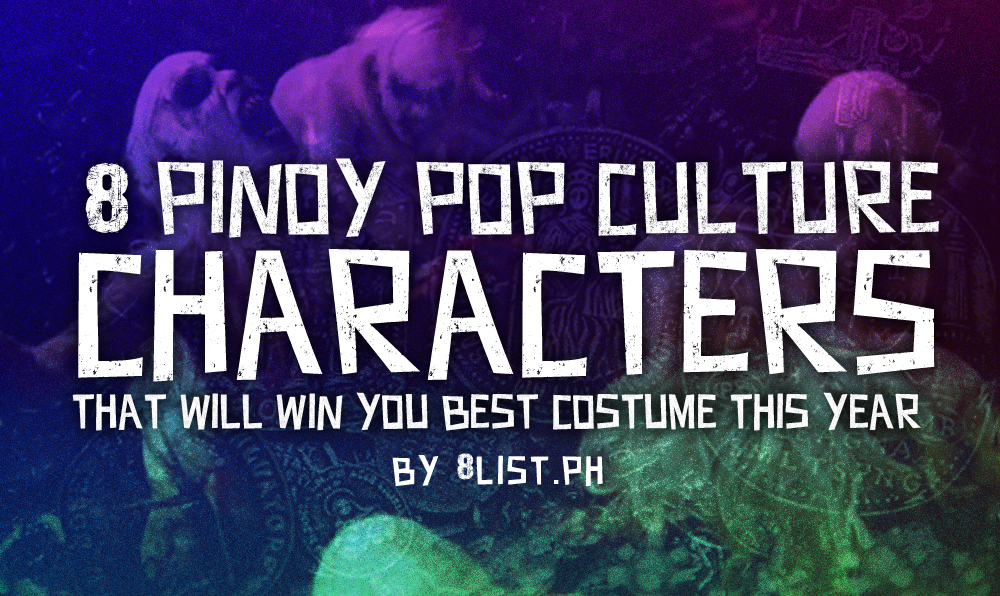 Whatever your opinion about Philippine pop culture, one thing that's undeniable is our collective capacity for creativity. Whether it's totally relatable characters in teleseryes or creatures that traumatized our childhoods, our culture is ripe for the picking when it comes to unique and out of this world ideas. What better time to pull from that than Halloween?
Surprise your friends (and yourself!) by ditching those tired old costume concepts and go for something with a distinctly Pinoy flavor this year. Here are a few ideas to get you started.
8. Halimaw sa Banga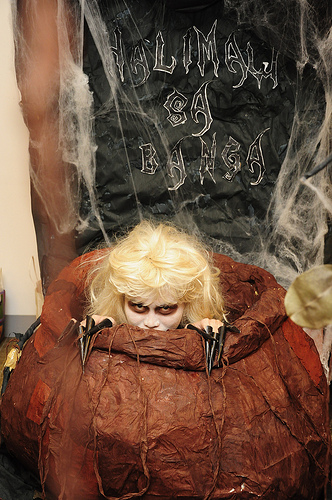 Why it's scary:
Ask anyone who grew up in the 80s and they'll tell you that until now they're scared to look into those large jars.
What you need: Face paint, a long wig, black construction paper (cut into triangles and taped to fingers for claws), a giant paper mache jar
Level of difficulty: 7/10
7. Undin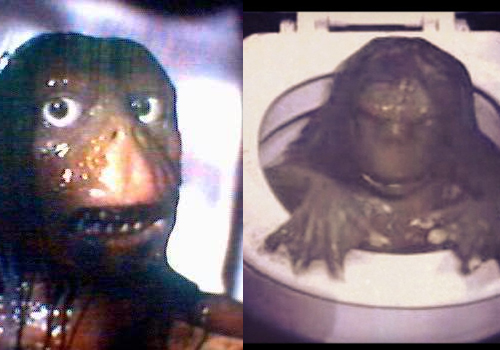 Why it's scary: How about what's not scary about an acid-spitting creature out for revenge that appears out of your toilet bowl?!?
What You Need: Brown face paint, a long-haired wig, corn syrup (for slime).
Level of Difficulty: 4/10
For added effect: Print out a large image of a toilet bowl and stick your head through it. Bring around a syringe with water and green food coloring to "spit acid at people." Carrying eggs and killing whoever takes them from you is also optional.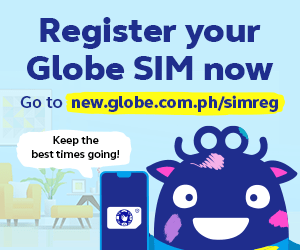 6. Pridyider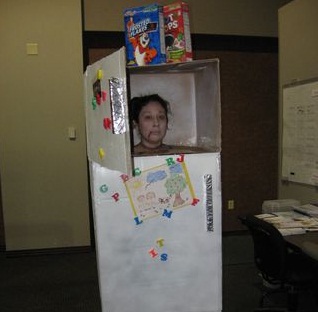 Why it's scary: A demon who's deranged enough to possess a refrigerator is most definitely more psychotic than others.
What You Need: A large rectangular cardboard box painted white with holes punched through for your arms and legs, a shirt you can splatter red paint on, zombie make up
Level of Difficulty: 8/10
For added effect: Old cereal boxes glued on top of the "fridge." After all, we do want to be realistic!
5. Zuma/Galema

Why it's scary: The localized version of Medusa, you can turn people to stone on Halloween with your Resting Bitch Face.
What You Need: Green face paint (for Zuma), a white dress (for Galema), and plastic snakes–check your nearest department store toy section
Level of Difficulty: 3/10 (because no one will care if you're actually as buff as Zuma)
4. Tony Perez (Spirit Questor)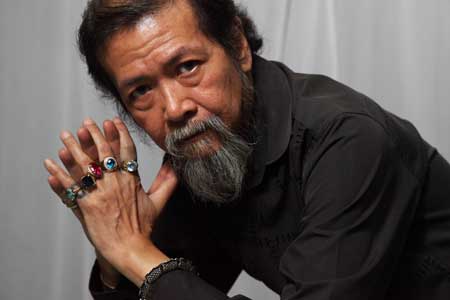 Why it's scary: Its not, but who wouldn't want to be a "Ghostbuster" for Halloween?
What You Need: An ADMU shirt, lots of rings.
Level of Difficulty: 1/10
For added effect: Bring around a white light to help spirits cross over.
3. White Lady of Balete Drive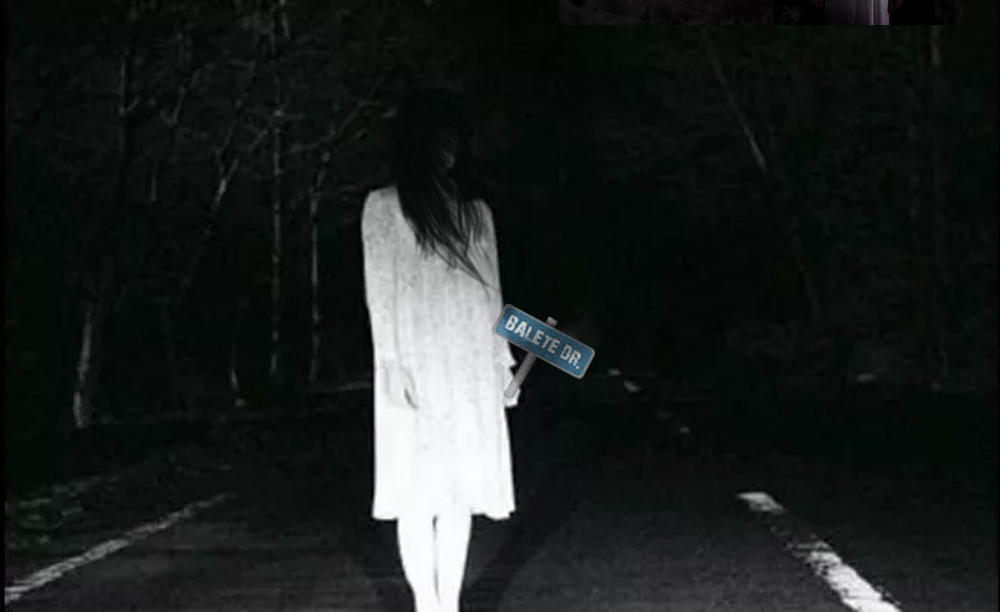 Why it's scary: Have you even heard any of the stories?!?
What You Need: Long white dress, long-haired wig, scary make-up, a Balete Drive sign post
Level of Difficulty: 6/10
For added effect: Get a guy friend (or friends) to dress up as Spirit Questors, so they can say they "found" you.
2. Lilia Cuntapay
Why it's scary: She's the token white lady!
What You Need: A make-up artist who can make you look older, an old duster, knee-length salt and pepper wig
Level of Difficulty: 10/10
1. Tiyanak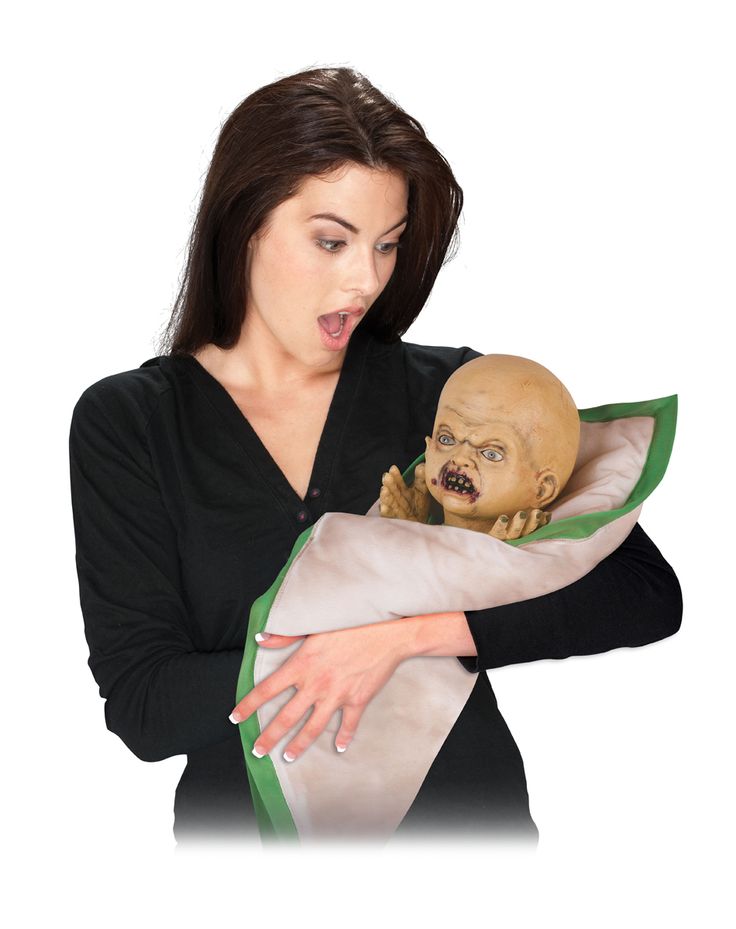 Why it's scary:
Demon baby. Need we say more?
What You Need: A baby doll head painted to look like a demon, fabric to hide your arm in, a swaddling blanket
Level of Difficulty: 7/10
For added effect: Walk around dressed like you usually are, coo at your fake baby once in a while, and when people approach you to see how cute your baby is, employ your puppet skills and scare the crap out of them!
What are you planning to go as this Halloween? Share it with us in the Comments Section!