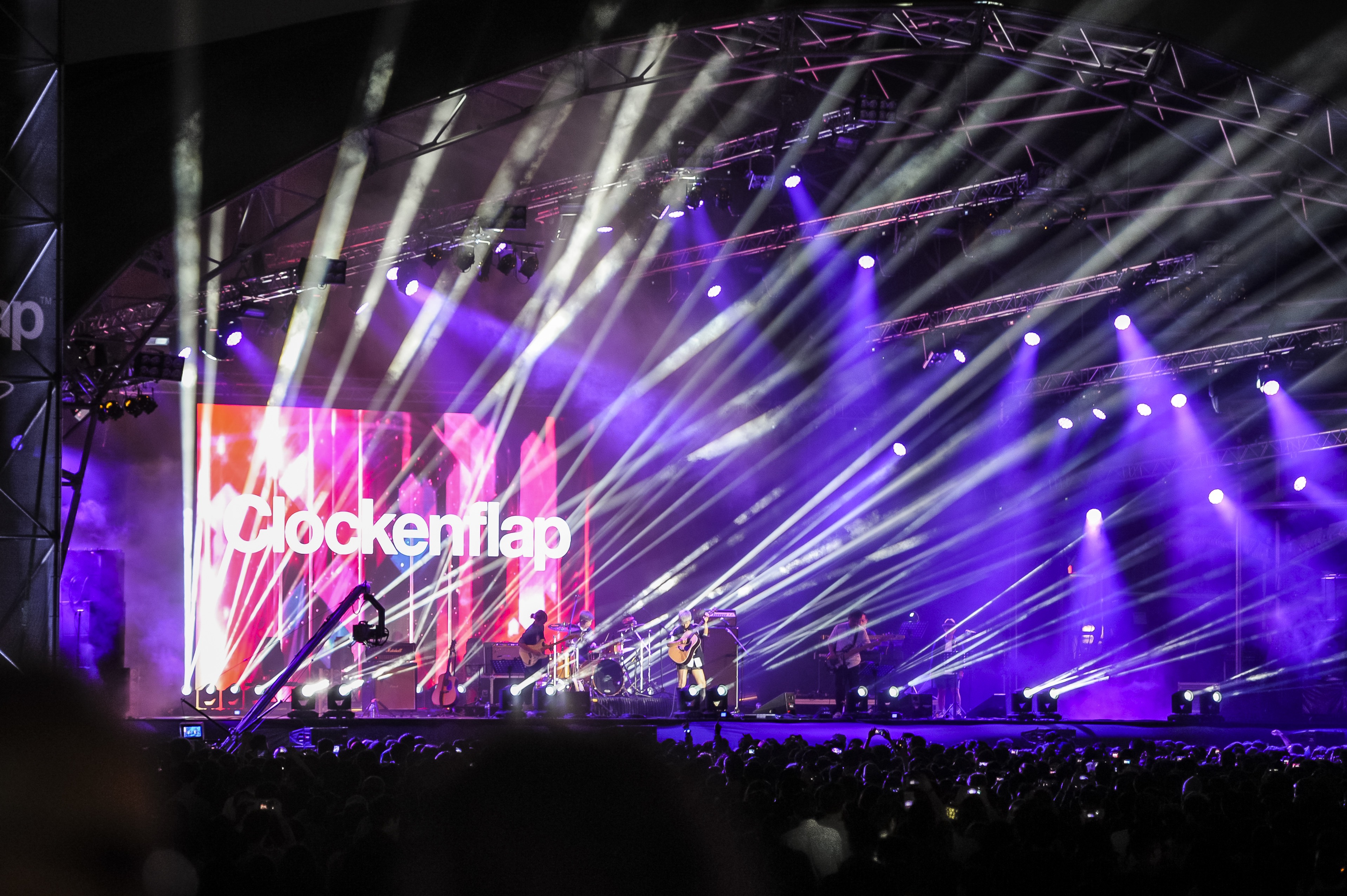 It's time to book your tickets to Hong Kong for their best weekend ever. Hong Kong's biggest music and arts festival Clockenflap is set to bring the thunder this year with a diverse and awesome line-up of performers and attractions.
When they say it's "Hong Kong's best weekend ever," they're not kidding. Rising stars, local and international talent, and legendary performers will be performing at the 3-day festival. That's not all. The event will also feature a world-class line-up of circus, theater, cabaret, and offbeat comedic performances as well as an explosive aural display of the arts.
This year's event will take place on November 25-27 at Central Harbourfront. It's the perfect festival setting that combines harbor views and Hong Kong's breath-taking skyline.
Here are just some of the performers to watch out for, so book those tickets now!
8. Blood Orange

When you're voted by NME as the "coolest person in rock," you best believe they don't just give anyone the honor. Devonté Hynes, otherwise known as Blood Orange, has written and produced for artists such as Solange, Sky Ferreira, Carly Rae Jepsen, Florence and the Machine, and more.
His albums have received widespread acclaim, with Pitchfork even comparing his latest album Freetown Sound to Kendrick Lamar's To Pimp a Butterfly and D'Angelo's Black Messiah. His music combines elements of pop, 80s R&B, new wave, electronica, funk, and soul to create tracks that are always emotionally-charged.  His performance will no doubt get your head bopping and your hearts beating.
7. BadBadNotGood

BadBadNotGood will have you bumping and grinding with their signature brand of experimental music that mixes jazz and hip-hop into one sweet, soulful explosion.
The band is known to give their reinterpretations of popular hip-hop tracks. Check out their remix of Future Island's Seasons (Waiting On You) and become an instant fan.
The group has worked extensively with a who's-who in hip-hop, from Tyler The Creator, Ghostface Killah, Snoop Dogg, and more. BadBadNotGood will no doubt have you jumping with their tasty, silky smooth tunes.
6. London Grammar

The indie-electropop group plays their lone Asian stop in 2016 at Clockenflap. Their debut album If You Wait has sold over 1.3 million copies worldwide and has gone double platinum in Australia. The group has been nominated for a BRIT award and their single Strong won the prestigious Ivor Novello award.
London Grammar's sound is characterized by a combination of trip-hop, dream pop and electronica to create dreamy, ethereal, ambient soundscapes. They're one of the most exciting breakthrough acts in recent memory, and you should definitely catch them live.
5. Foals

Festival favorites Foals have developed a rabid and loyal following since starting in 2005, and it's not surprising why. Their unique sound of indie rock has endeared them to critics and music fans alike.
To date, they have been nominated the Mercury Prize and the Brit Awards, and have won Best Track for Inhaler in the 2013 NME Awards and What Went Down won Best Album in the 2016 NME Awards. They also won Best Live Act in 2013 and Best Act in the World Today in 2016 in the Q Awards. Did you read that? BEST ACT IN THE WORLD TODAY. As such, they have been played in festivals the world over, from Coachella to Glastonbury.
This year will finally mark the band's long-awaited debut in Clockenflap and maybe you'll agree that they're one of the best live acts in the world today.
4. Sigur Rós

Sigur Rós are one of the masters of post-rock. The band has been active since 1994 and more than two decades later, the Icelandic band has been serenading fans with their signature ethereal and ambient brand of symphonic post-rock. They had their first sold-out show in Hong Kong in 2013.
At this year's Clockenflap, the band will return with their iconic sound along with previously unreleased material. This will be one epic live performance that will leave you breathless.
3. Yo La Tengo

Indie legends Yo La Tengo are set to rock Hong Kong. Veterans of indie rock, the band was formed in 1984 and has released 14 critically-acclaimed albums. That's more than 30 years of awesome tunes. As such, they have endeared themselves to critics and have maintained a loyal cult following through the years. Their longevity can be attributed to their uncanny ability to reinvent their sound and themselves. Their discography spans different genres, from indie rock, noise pop, shoegaze, post-rock and more.
You bet their sonically-charged performance at this year's festival will take you on a range of emotions that will leave you spellbound.
2. M.I.A.

British-Sri Lankan performer M.I.A. has gone down as one of the influential rappers and performers of recent memory. Always outspoken, bold, and brazen, her music is full of intense political and social commentary blended with elements of dance, hip-hop, world and electronic music that has since received universal acclaim since her debut album in 2005.
She's the first Asian to artist to be nominated for the Academy and Grammy Award in the same year, and has received nominations in the Brit Award, Mercury Prize and Alternative Turner Prize. It's rumored that her latest album AIM might be her last, so this may be the last time you can catch one of most original performers live in her intense and furious glory.
1. Chemical Brothers

Two words: Chemical Brothers. Does the group seriously need an introduction?
The English electronic music legends are set to blow minds with their block rocking beats. They have been at the forefront of the electronic dance scene for more than two decades. Seriously, look at their track list: Galvanize, Hey Boy, Hey Girl, Galvanize, and more.
Clockenflap will be the only Asian stop in 2016 for the duo so better catch them while you can. They will show why they are one of the most revered groups in electronic music in what's sure to be a jaw-dropping performance that will shake Hong Kong to its very core.
Are you ready for Clockenflap? Post your thoughts in the comments!