Even though Hidilyn Diaz and Nesthy Petecio have already gifted us with historic firsts for the Philippines, our Filipina athletes aren't done yet. On the first day of the women's individual golf competition, 23-year-old Bianca Pagdanganan led the pack of 60 women golfers to stay on top of the leaderboard with 2-under -par after 5 holes in Round 1 of the Olympic women's golf. After briefly leading, she fired 2-under -par 69 to stay within three strokes, several scores below her first attempt but enough to stay in seventh place of the individual golf competition. Since then, Pagdanganan has fallen behind, but she and fellow Filipina golfer Yuka Saso still have until tomorrow's final round to catch up.
Golf is still uncharted territory for Filipino athletes in the Olympics, so Bianca's performance may just pave the way for a new appreciation for the sport. But who exactly is Bianca Pagdanganan? Here are some things you need to know.
'The Unicorn'

This Asian Games and SEA Games gold medalist is among the list of to-watch-for golfers in the country, together with her peer co-Olympian and U.S. Women's Open champion Yuka Saso. Known for her long-driving ability, insanely fast hips, and strategic use of the ground as key to her driving power, Bianca is aptly dubbed as "the Unicorn." In fact, this rookie leads the Ladies Professional Golf Association (LPGA) when it comes to driving distance for registering a 287.462 average. We know unicorns are mythical creatures, but Bianca is a very real heavy-hitter on the fairway.
Utang Na Sis: Funniest Marites Tindera Posts To Make You LOL Today
Utang Na Sis: Funniest Marites Tindera Posts To Make You LOL Today
Bianca Katipunan | Jan 29, 2020
The future of women's pro golf
As if giving her the moniker "unicorn" ain't enough, LPGA.com considers her the "future and a revolutionary figure of women's pro golf" because of her immense power, as well as her character, control, and determination.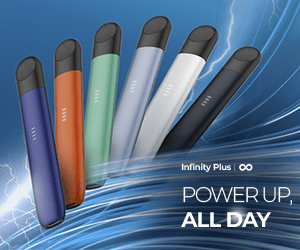 Out in the green fields since she was 7 years old
View this post on Instagram
Start 'em young, they say, and that's exactly what Bianca's parents did. Bianca's father Sam, who is also a golfer, introduced her to the sport when she was just seven years old. They would go together to the driving range and Bianca would always be amused at how far balls could go up in the air. This amusement eventually led to a passion, and by the age of 11, Bianca started beating her own father at the game. Now, Sam is also her coach, adviser, personal driver, and of course, he's right there with her at the Olympics, cheering her on proudly.
A high school athlete
View this post on Instagram
Just like many athlete dreamers, Bianca really started taking her sport seriously during her high school days. The QC native got her start representing her high school, Assumption Antipolo, in small regional competitions. She dreamt of representing the Philippines in the Olympics, but she says that she never expected it to be so soon after the sport was reinstated in 2016. She placed 44th in the Olympic Golf Rankings at the end of the qualification period.
Local to international
View this post on Instagram
After honing her skills in local competitions, Bianca gradually worked her way up the rankings by joining amateur competitions. She won the amateur division of the 2013 Philippine Ladies Open and finished second both at the 2012 PHILEX Northern Luzon Regional Amateur Golf Championship and the 2013 Philippine Amateur. After bagging several titles, she was ranked 25th at the Junior Worlds in 2013. Then finally in 2014, she won the top prize in the Philippine Junior Amateur Open.
Bianca eventually went to the US for college and represented Gonzaga University in Washington state. Later on, she transferred to the University of Arizona and helped the Wildcats win the NCAA championship in 2018.
Asian Games and SEA Games
View this post on Instagram
By 2018, Bianca was already a force to be reckoned with. Her outstanding performance in the NCAA propelled her to greater heights and earned her a chance to once again represent the Philippines, but this time to a higher playing field. In the Jakarta 2018 Asian Games, she bagged a bronze medal in the women's individual event and a gold medal in the team event, together with Yuka Saso and Lois Kaye Go. Then a year later in the Manila 2019 SEA Games, she teamed up with Go again and won gold medals in the individual and team events as well.
A real pro
View this post on Instagram
Bianca started her professional career in 2020. Now, she holds the status of ranking 9th in her first major professional tournament, the 2020 KPMG Women's PGA Championship. After that, she even improved her performance after coming in third place in the LPGA Drive On Championship in Georgia in October 2020, her best finish to date.
Incredible discipline
View this post on Instagram
Bianca practices golf at least four hours a day. And before she plays a game, she makes sure to study the course — the layout, condition, and type of grass. She also works out every day, using a routine that's specific for golf and tailor-made for her by a US-based athletic trainer. It's a grueling process, but she enjoys it.
"I'm very competitive in nature, and golf just throws a number of challenges at you," she said in an interview with Tatler Philippines. "You don't just compete with your opponents—you also have to master the course and, most importantly, yourself. There's a different kind of satisfaction of just being able to overcome all these challenges at once."
We are yet to witness Bianca's performance tomorrow if she would be able to add another gold for the country. But as early as now, the Pagdanganan tag team's eyes are already fixed on going back to their base in Temecula, California to play the remaining events in the LPGA tour until November.
Do you think Bianca Pagdanangan will be the country's female Tiger Woods? Share us your thoughts!