Kanye West is the master of creating hype for his upcoming releases, and ultimately not dropping it. He has done it many times in his storied career that at this point, it's clockwork. Some of the projects he promised were eventually released, but some of them never got to see the light of day. Now that he's finally dropping his tenth studio album DONDA, let's take a look back at how long he's kept us waiting for new music:
Good Ass Job
Ye started off his rap career with three school-themed albums – The College Dropout, Late Registration and Graduation. This was all part of the plan he mentioned in an interview in 2003, where he stated the titles of his first four albums. He already delivered on the first three, and Good Ass Job was supposed to cap off his quadrilogy.
However, after his mother's death in 2007, followed by a difficult break-up from his fiance Alexis Phifer, his plans changed. He wanted to express his feelings musically but rap had its limitations. Being a renowned producer, he had melodies popping inside his head. West turned to a different project, and he was able to create the melodic and AutoTune-heavy 808s & Heartbreak in 2008.
Still, Ye continued to work on Good Ass Job for his next album. After an isolation period in Hawaii, he eventually renamed the project to My Beautiful Dark Twisted Fantasy, which is now considered his finest work. Chance The Rapper tried to revive the title and turn it to a collaborative album between him and Ye, but so far there hasn't been much progress.
Cruel Winter
In 2012, Kanye's G.O.O.D. Music label released their collaborative effort Cruel Summer. The album featured a start studded lineup, including Pusha T, Big Sean, Teyana Taylor, Kid Cudi, John Legend, Common, 2 Chainz, Jay-Z and Travis Scott.
Four years later, a track called "Champions" was released. It featured G.O.O.D. Music mainstays and Ye teased it as the first single of Cruel Summer's follow up.
Travis Scott stated that he was the project's executive producer, and it would be out early 2017. So far, we haven't heard any updates about the project.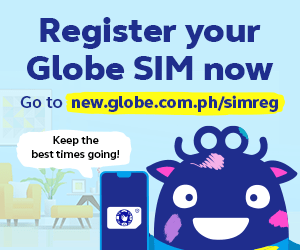 So Help Me God/SWISH/Waves
Kanye teased his follow up to 2013's Yeezus in a now-deleted tweet in early 2015. He posted the album title "So Help Me God" including its artwork. A few months later, he changed the album title to SWISH. The name seemed to be for good when he posted a tracklist in January 2016, retaining the hoop-related title.
"So happy to be finished with the best album of all time," the rapper boasted. He announced the release date – February 11.
However days later, he changed the album name once again to Waves. A day before its planned release date, West finally settled for The Life of Pablo. In true Kanye fashion, no album dropped on February 11. The album eventually dropped three days later on Valentine's Day, and he continued to make changes even after its release.
Turbo Grafx 16
Two weeks after releasing The Life of Pablo in 2016, Ye announced his next album in a now-deleted tweet. He called it Turbo Grafx 16, and stated that it would be released in the summer of the same year. The album's name came from a video game console of the same name which was popular during the late 80s/early 90s.
Ye called the console "one of my favorite gaming systems when I was a kid." Production was still ongoing by late 2016, and no other Kanye album was released that year besides TLOP.
In 2018, West's ex-wife Kim Kardashian revealed that Ye threw out an "entire" album, which had fans speculating that it could've been Turbo Grafx 16. Kanye came up with entirely new songs in two weeks, which would become ye, his 8th studio album.
Wolves
During Drake's annual OVO Fest in 2016, Kanye made an appearance and performed onstage with Drizzy. He teased the fans, asking them "Is y'all ready for this album?" then pointing at Drake.
The idea of a joint album came during their recording sessions, which produced tracks such as "Pop Style" and "Glow" featuring the two hip-hop powerhouses. However, a highly-publicized beef between the two in late 2018 effectively ended the chances of this project coming to fruition.
Yandhi
In late 2018, Kanye tweeted that we would release an album called "Yandhi" on September. It was dubbed as the follow-up to 2013's Yeezus, noting the similar album cover theme. As the expected release date came, and there was no Yandhi on any music streaming service. Kanye pushed back the release date a couple of times in the following months, ultimately saying in November that it wasn't ready yet.
It felt so good being on the stage last night with my brother Cudi. After performing again, I realize the new album I've been working on isn't ready yet. I'll announce the release date once it's done. Thank you for understanding.

— ye (@kanyewest) November 13, 2018
Jesus Is King
Kanye remained quiet about Yandhi after his last tweet in November 2018 stating that it wasn't ready. In late 2019 however, Kim Kardashian posted a tweet with a tracklist and a September 27th release date.
The handwritten list had "Jesus Is King" on top. This also came after Kanye's Sunday Service Sessions, where he had a gospel choir touring and performing in different cities. Ye also publicly embraced his Christian faith.
However, on the scheduled release date, the album wasn't available on any streaming platform. Kim Kardashian later posted on her Instagram story that some mixes were being finalized, and the album will come two days later.
Two days passed and the album was still nowhere to be found, leading to the ire of Kanye's fanbase. Jesus Is King eventually dropped on October 25, one month after its promised release date.
DONDA
In July 2020, Kanye suddenly announced a new album called "DONDA", named after his late mother. He promised to release the album three days after the tweet. In a signature Kanye moment, the day came and there was nothing to be found. Ye later teased an album cover, but it was all for nothing as he ended 2020 without dropping the anticipated album.
About a year later, Kanye hosted a listening session in Las Vegas. Internet personality Justin LaBoy tweeted, "The production is light years ahead of it's time, and the bars sound like he's broke & hungry trying to get signed again. Any artist who plan on dropping soon should just push it back."
It was announced days later that there would be another listening party, this time at the Mercedes-Benz Stadium in Atlanta on July 22. The party was hosted by Pusha T and Kanye played some tracks from the upcoming album. The event was streamed on Apple Music. Def Jam later announced in a tweet that the album would drop on July 23.
Kanye West will be releasing his album DONDA 7/23 pic.twitter.com/KPVSzQVwwz

— Def Jam Recordings (@defjam) July 21, 2021
July 23 came, and guess what? Nothing on music streaming platforms. A Kanye representative later told that the album will be pushed back on August 6. Today's the day!
Are you ready for Kanye's new music?