Continuing our look at the biggest reveals from San Diego Comic Con 2017 (you can find the first part here), now we delve into the most publicized part of the event: the movies! With major film studios occupying a larger and larger part of SDCC every year, the focus has definitely shifted from the comics in the event's title. Much like the audience for Super Bowl ads, followers worldwide wait with bated breath for glimpses (in the form of trailers, panels, exhibits, and previews) of upcoming releases.
Here are our favorites from this year:
Bright
We have to admit, Bright from Netflix looks weird, with Will Smith (Independence Day, MiB) playing a strung out cop in a world that look just like ours, except for the part where mythical creatures exist alongside regular humans. Smith's character is assigned a new partner who happens to be an orc (or a troll, we honestly can't tell), played by Joel Edgerton (Black Mass) in an action-packed story of prejudice and race relations. David Ayer directs from a script by Max Landis (Chronicle), so it will be interesting to see if Netflix can finally deliver a quality movie on par with their TV releases.
Kingsman 2: The Golden Circle
In addition to taking a subpar Mark Millar comic and turning it into a surprisingly agreeable blockbuster, Kingsman director Matthew Vaughn (Kick-Ass, X-Men: First Class), accomplished the jaw-dropping feat of turning perennial nice guy Colin Firth into a bona fide badass. The newly-released trailer confirms his return, along with the introduction of Julianne Moore (as the villain) and Channing Tatum (as an American superspy). The team behind the film also released a clip of Eggsy (Taron Egerton), we can't wait to witness the awesomeness. And don't get us started on the animated trailer where Eggsy meets our favorite degenerate cartoon superspy, Sterling Archer.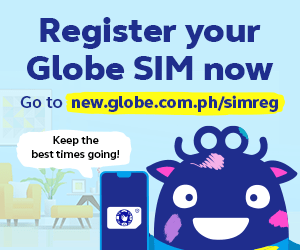 Blade Runner  2049
It's been 35 years since Ridley Scott's Blade Runner was released, but fan awareness is still high, as evidenced by the lines waiting to get into an exclusive experience at SDCC that let them step into the film's cyberpunk dystopia. With Blade Runner 2049 on the way, starring Ryan Gosling (La La Land) and Jared Leto (Suicide Squad), the question of whether or not robot-hunting supercop Deckard (Harrison Ford, Star Wars) was ever really human may finally be answered. In the meantime, we've got this sweet new trailer to keep us occupied.
Pacific Rim: Uprising
Since the sequel's still in production, the teaser doesn't give us much by way of story; what we get instead is a glimpse of all the new Jaeger designs, along with our first look at John Boyega (The Force Awakens, Attack the Block) as Stacker Pentecost's (Thor's Idris Elba) son. The first Pacific Rim wasn't a major hit in the United States (silly Americans, OF COURSE Gipsy Danger's sword came last. The sword ALWAYS comes last!), but thankfully, the rest of the world wasn't so finicky when it came to giant robots punching monsters in the face.
Justice League
While the truly crass question Zack Snyder's (300, Batman V Superman) exit from the director's chair for personal reasons following the death of his daughter, the hype train has chugged steadily along for the upcoming Justice League film. Fan favorite Joss Whedon (Avengers, Serenity) has taken over reshoots and post production, reportedly adding much-needed connective tissue between already-shot action sequences. Far as we're concerned, Whedon can do what he wants – we just want to see more Wonder Woman.
Ready Player One
Steven Spielberg taking our favorite pop culture properties of yesteryear and putting them in a big budget adaptation of a bestselling novel? Shut up and take our money! Seriously, look at this trailer: it's got the DeLorean from Back to the Future, the Iron Giant, Freddy Krueger, Kaneda's motorcycle from Akira, and God knows what else. With Spielberg having been busy on more serious or family fare over the last few years, Ready Player One looks set to return him to his previous status as king of the blockbusters.
Thor: Ragnarok
THOR! HULK! LOKI! CATE BLANCHETT! Look, by now you know whether or not you're gonna watch the third Thor movie, but even if you don't, there's no denying Ragnarok looks like someone took the last two entries and, tossed them in a blender with Guardians of the Galaxy and added a healthy dose of LSD. This looks like a fun, trippy way to kill time before Avengers: Infinity War drops next year, and there ain't a damn thing wrong with that.
Speaking of which…
Infinity War
Well this just isn't fair: Marvel did their usual presentation at SDCC's Hall H, presenting a stellar trailer for next year's Avengers: Infinity War, which is said to be the first part culminating the last eleven years of Marvel films. Unfortunately, anybody who wasn't in Hall H has to rely on awkwardly-shot cellphone videos of the trailer, which reportedly featured such wonders as Thor meeting the Guardians of the Galaxy, while the likes of Doctor Strange and Spider-Man battled James Brolin as Thanos. While we know the trailer is being saved (for now) as an exclusive for the people who lined up for hours to see it, it's almost too much to expect us not to take a look at the bootlegged footage.
Sorry, Marvel, but just staring at the three-poster collage you handed out (and subsequently posted) just doesn't cut it. Nice beard on Cap, though.
Which one are you excited about the most? Tell us below!