Scheduled for release in April 2020 before being postponed by the pandemic, Black Widow has arrived in select international theaters and via streaming on Disney+. Literally and figuratively overdue — the character having died in Avengers: Endgame — the film features Scarlett Johansson (Lost in Translation, Match Point) reprising her titular role as superspy-turned-Avenger Natasha Romanoff. Formerly intended to kick off the Marvel Cinematic Universe's (MCU) Phase 4 slate of stories, the film's delay resulted in TV projects Wandavision, Falcon and the Winter Soldier, and Loki being released first.
Crafted as a big-budget cinematic blockbuster, expectations are understandably high for Black Widow. Backed by a powerhouse cast, the promise of a look into Natasha's backstory, and the full machinery of the House of Mouse behind it, does Johansson's long-awaited MCU swansong deliver?
The story

Black Widow loses no time diving into its premise, opening in Ohio in 1995, where we meet a 13-year old Natasha (played by Milla Jovovich's daughter, Ever Anderson) and her "parents", Alexei (David Harbour, Stranger Things) and Melina (Rachel Weisz, Constantine, The Mummy). Unbeknownst to her younger sister Yelena (Violet McGraw, of Netflix's The Haunting of Hill House) the three are a trio of Russian agents whose cover as a suburban American family has just been blown, forcing them to flee the country. Following a tense escape, Yelena is taken to the infamous "Red Room" to follow in Natasha's footsteps as a trained killer.
21 years later, a grown-up Natasha (now played by Johansson) is once again on the run, this time from United Nations forces led by General "Thunderbolt Ross" (William Hurt, reprising his Incredible Hulk role) and an agent known only as "Taskmaster", following the events Captain America: Civil War. With resources and friends in short supply, the former Black Widow will be forced to revisit the demons of her past in order to make peace with the hero she wants to be.
Girl power, delayed

As a film that, by all rights, should have been produced years before Natasha's Endgame demise, Black Widow's positioning in the overall MCU is somewhat reflective of how major studios have traditionally treated female heroes. Despite Natasha's status as a founding member of the Avengers, Black Widow functions — much like the DC Extended Universe's Wonder Woman (2017) — as an "interquel", with a narrative relatively unrelated to the franchise's main storyline. Whether this is the product of (predominantly male) executives' inherent reluctance to greenlight female-led tentpole films is certainly up for debate, but there's no denying that Black Widow's impact is somewhat dulled by the fact that we already know how her story ends.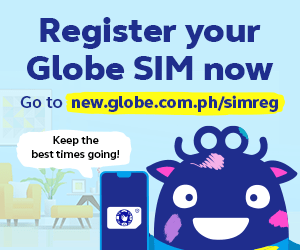 Secrets and lies

That being said, Black Widow is an undeniably entertaining look at a character whose backstory had only been previously hinted at in snippets (among others, a mention of Budapest and the Red Room in 2012's Avengers and 2014's Avengers: Age of Ultron). Since we're already more or less familiar with Natasha's feelings at being recruited, brainwashed, and sterilized to become a murderer from a young age, the majority of the emotional heavy lifting here is undertaken by the grown-up Yelena (Little Women and Midsommar's Florence Pugh).
As someone who was too young to know the nature of their original mission (to the point of not knowing that her family wasn't really her family), Yelena bears the scars that come with being lied to and manipulated for the majority of her life. Unfortunately, her pathos is undermined by the MCU's tendency to deflate drama with one-liners that, while occasionally amusing, this story could have done with fewer of. The most egregious example of this comes when Alexei, upon being reunited with his "daughters", enters into a truly awful discussion on their forced hysterectomies.
The cast

Questionable storytelling choices notwithstanding, the MCU remains the undisputed champion in the area of casting A-list, award-winning actors to step into roles that once would have been considered beneath them.
As Natasha and Yelena's former "mother" Weisz as Melina is somewhat unremarkable, her character shunted aside in favor of Pugh's angst and Harbour's scene-stealing attempts to imbue Alexie with every Russian stereotype you can think of, by way of a buffoonish sitcom dad. There's somewhat of a missed opportunity here, as there would (ostensibly) be no shortage of drama to be mined from Melina's position in the program that, essentially, destroyed all the main characters' lives. As such, Melina's turn in the film's third act, while entertaining enough, can't help but feel a little anticlimactic.
The big bad

The main villain here is Ray Winstone's (Indiana Jones and the Kingdom of the Crystal Skull, The Departed) Dreykov. While nowhere near the league of James Brolin's Thanos or even Michael B. Jordan's Killmonger, Winstone manages to make the most of his screen time as the mastermind of the Red Room program that abducts young women and trains them to perform unspeakable acts against their will. The story is revealed to be an unsubtle take on former victims rising up to reclaim the agency that was so forcefully taken from them. How successfully it accomplishes this, however, will depend on the viewer.
Driving home the allegory is Dreykov's unabashedly misogynistic demeanor and slovenly appearance, both of which owe more than a little to a disgraced Hollywood producer who shall remain unnamed. Suffice it to say, when Natasha asks Dreykov if he even remembers the last time he's spoken to someone who wasn't afraid of him, the parallels are impossible to ignore, making it all the more satisfying when the bastard gets his comeuppance.
Black Widow: Superspy

Which brings us to Natasha — introduced as glorified eye candy in 2010's cringeworthy Iron Man 2, the Black Widow grew into a fan-favorite thanks to Johansson's no-nonsense approach to the hero, beginning with 2012's Avengers, a portrayal that was reinforced in 2014's superb Captain America: The Winter Soldier. Rather than adopt the latter's approach of lifting from classic paranoia thrillers, director Cate Shortland (Berlin Syndrome) draws from the larger-than-life approach to espionage employed by classic James Bond adventures, going so far as to make Natasha (of all things) a Roger Moore fan who knows 1979's Moonraker by heart.
The shoutouts don't end there, though, as the main villain comes complete with his own personal army, an intimidating henchman, and an impractical base of operations (with large-screened control room where he can monologue about his plans) which, naturally, explodes in a suitably fiery finale. There's even a nod to the aforementioned Moonraker, where multiple people battle for too-few parachutes in free fall.
007 would be proud.
Big screen thrills

While the Disney+ TV shows are (admittedly) impressive in their own right, Black Widow excels at delivering the much-missed grandeur of the big screen experience, with epic action sequences that make one yearn for the cinema. Visually, the one-on-one fights take cues from the likes of John Wick and Jason Bourne's visceral brutality (appropriately toned-down to family-friendly levels), while the vehicular antics would give Mission: Impossible's Ethan Hunt a run for his money.
Johansson, by now no stranger to big-budget dust-ups, is reliably excellent in the role of action movie badass, while her costars prove no slouches in their respective fights and chases. Weisz holds her own well enough, but, just as with the main narrative, it's Harbour and Pugh who take center stage, visibly taking a tangible delight in the on-screen mayhem.
The bottom line

In case anyone was worried that diving back into the big screen MCU after an absence of two years would be a disorienting experience, they can rest easy — franchise overlord Kevin Feige and his team have lost none of their ability to deliver a thrilling superhero romp that doesn't require prior knowledge to enjoy. While some emotional bits hit quite a bit differently if you know Natasha's ultimate narrative arc, Black Widow, for all of its missteps, is a solid film that reinforces the franchise's legacy, while confidently laying the foundation for its future.
And with Shang-Chi: Legend of the Ten Rings, The Eternals, and Spider-Man: No Way Home on the way later this year, and Doctor Strange: In Multiverse of Madness scheduled for early 2022, Black Widow's arrival is merely the first salvo in what looks to be another round of Marvel mania.
Let the mayhem begin (again).
Have you already watched Black Widow? Tell us if you agree with our review!