Sold-out concerts, chart-topping albums, magazine covers, and billions of YouTube views — one can say that BLACKPINK has already achieved megastar status. Composed of Jennie, Rosé, Jisoo, and Lisa, the fierce quartet made its debut in 2016 and became one of the biggest musical acts worldwide. BLACKPINK's celebrating their sixth anniversary today, so we've rounded up some of their most iconic music videos to celebrate. Take a look!
Boombayah (2016)
~*BLACKPINK in your area*~ The moment we heard those lines, it was crystal clear that BLACKPINK was destined for stardom. This EDM banger showcased the quartet's charisma and talent in every scene. From Lisa spitting bars to Rosé effortlessly sliding across the floor, Boombayah is that music video you won't get tired of watching. To top it off, it's the first-ever K-pop debut music video to reach 1 billion views on YouTube!
Stay (2016)
The name "BLACKPINK" signifies the group's savage (black) yet girly (pink) sides. Although "Stay" doesn't really have a girly theme, it's still a departure from the foursome's badass concepts. The music video parades dystopian backdrops washed in pastel shades, accompanied by acoustic beats as the girls beautifully express their vulnerability.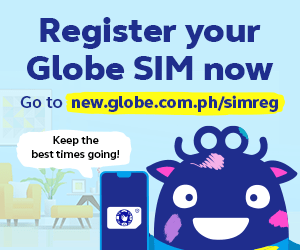 Playing With Fire (2016)
"Playing With Fire" tells a story of BLACKPINK being so in love to the point they're consumed by their feelings like fire. The music video channels the girls' emotions without losing an ounce of angst and fearlessness. And yes, some scenes were shot with actual flames on set!
As If It's Your Last (2017)
This synth-pop summer anthem is probably BLACKPINK's grooviest music video. The girls are all energetic and stunning, paired with colorful visuals that convey feelings of young love.
BLACKPINK *Finally* in Your Area: Here's Everything We Know About Their Long-Awaited Comeback
BLACKPINK *Finally* in Your Area: Here's Everything We Know About Their Long-Awaited Comeback
Edgardo Toledo | Aug 02, 2022
Ddu-Du Ddu-Du (2018)
"Ddu-Du Ddu-Du" is the music video that made BLACKPINK a household name. The production didn't hold back, from the expensive clothes to the gigantic filming sets. Did you catch that scene where Rosé was swinging on a chandelier? How about Jennie riding a bedazzled tank? Everything about this music video is iconic!
Kill This Love (2019)
"Kill This Love"'s storyline centers on killing a part of you that still loves or holds onto a romantic relationship. Melding different concepts of grandeur and Greek mythology, "Kill This Love" has earned a spot as one of BLACKPINK's most iconic music videos to date.
How You Like That (2020)
Someone did the math on BLACKPINK's wardrobe for "How You Like That", and it amounted to a whopping $100,000+! The music video is a visual feast to the eyes, almost like it came straight out of a high fashion magazine. With fierce choreography and an avant-garde aesthetic, it showcased the girls' talents perfectly.
Lovesick Girls (2020)
Watching "Lovesick Girls" feels like watching a short film. While the music video was veiled with gritty themes, the transitions between romance and heartbreak were beautifully done without losing sight of the storyline.
Which BLACKPINK music video is your favorite? Let us know in the comments!
Follow us on Facebook, Twitter, Instagram, Tiktok, and Youtube for the l8est entertaining, useful, and informative lists!