Makati Mayor Abby Binay recently declared a state of climate emergency in the city, emphasizing the effects of global climate change in Makati over the past few decades. She also detailed specific ways the local government unit (LGU) will help reduce and solve these mounting problems. But while everyone is applauding Makati for prioritizing saving the environment, one can't help but ask, "What are the other cities doing?"
Makati addresses climate change
During the "Cafe Talk for Resilient Makati" webinar on Friday, Binay cited rising sea levels and temperatures that made low-lying coastal areas vulnerable to extreme weather. In Makati City, both the residential and business districts are victims of flooding from strong typhoons. This produces a domino effect: Heavy rain, flood, transportation standstill, and stranded Pinoys.
"[The effects of climate change] will result not only in the disruption of public services but also the displacement of families and even entire communities," said Binay. The mayor also called on businesses and communities for their active involvement in combatting climate change within the city.
"The time for action is now," the mayor added. "As the new breed of Makatizens and global citizens, it is our responsibility to take care of our city and ensure that it remains a livable place for future generations."
Makati follows the footsteps of Bacolod city, the first city in the Philippines to declare climate emergency.
Makati LGU steps up its initiatives
Binay not only sounded the alarms, but she also shared concrete plans for addressing climate change. Makati currently has several ordinances for protecting the environment. According to CNN Philippines, this includes the Solid Waste Management Code, Makati Green Building Code, plastic ban for business establishments, cigarette smoking ban, Anti-Smoke Belching Ordinance, and the Greenhouse Gas Reduction Ordinance.
But the city also did not stop with ordinances. Makati also has plans to acquire more electric vehicles for the city government and use more solar panels for schools and offices.
As for public transportation, Binay has plans for a "smart and green" transport system. She shared that part of this is rolling out up to 50 electric buses in 2024. There are also plans for a subway transport system which, when finished, is projected to decongest traffic, improve air quality, and reduce greenhouse gas emissions in the city.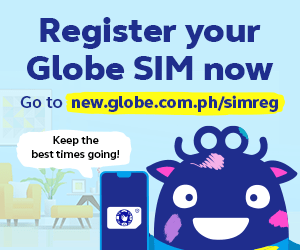 Why should we care about Makati's climate emergency?
Makati's plan to combat the climate crisis is impressive and inspiring. It shows Pinoys that it's not impossible to adapt to a global phenomenon that will greatly impact future urban life. It also shows that Makati LGU has the best interests of its future generation at heart.
Binay understands that the time for action is now since, to fight climate change, you'd have to invest in a lot of things.
Investing in methods to adapt to climate change has paid off for many cities. For example, Mexico City which had a water scarcity problem installed nearly 500 rainwater harvesting systems and invested in water purification technologies. This resulted in water security, financial savings for over 56,000 people, and reduced water-borne diseases.
So it's not a matter of stopping climate change, it's preventing it from worsening and adapting to all the mistakes we've already committed. And Makati is already investing for the future.
Why should other cities declare a state of climate emergency too?
Taft Ocean is back WITH A VENGEANCE pic.twitter.com/K6NMHf2Z5u

— Axl Caesar Ofrecio (@Lusecua) August 5, 2022
If the August 5, 2022 downpour that left Metro Manila flooded is anything to go by, our cities are already feeling the pangs of climate change. In case you aren't concerned yet, here are just some of the risks we face if we don't change our ways of living soon:
Extreme weather events (Typhoons, storms, tornadoes, drought, heatwaves. etc.)
Flooding: Submerged low-land areas, impassable city streets, etc.
Economic impact on infrastructure, housing, and services
Spread of tropical diseases
Food insecurity
And the list could go on. It sounds like a plot from a doomsday dystopian movie. But look around you — we're already experiencing these situations.
Now, imagine what adaptation investments could do to our cities. It could secure the lives of our future generations. You might even get to say one day that "The earth is healing" and truly mean it.
What other cities are doing
It's not as if Makati is the only city with climate change mitigation efforts. There's Pasig City which has recently beefed up its "Smart City with a Green Heart" project which "weaves transportation and disaster emergency management together to achieve green development." Their plans include encouraging residents to use bicycles to reduce carbon footprint and endorsing a bike-sharing program.
Pasig City also recently had a partnership with the Department of Environment and Natural Resources (DENR) to boost green spaces in the city. They've distributed seedlings and planting materials to increase green spaces.
In Metro Manila, a group of researchers from the Department of Science and Technology is focusing on reforestation efforts, particularly at La Mesa Ecopark.
A P2-billion Naga Solar Power Plant Project was recently approved in Naga City. PAVI Green Renewable Energy Inc. spearheads the project which was started to meet the increasing electricity demand in Luzon.
These are all examples of how our cities are aware that they need to invest in efforts to mitigate climate change. But other cities could still contribute to it.
Sound the alarms and take action
Makati joins Bacolod City, Cebu City, and Municipality of Tolosa (Leyte) in declaring "climate emergency".

What's the next action…of the national government? https://t.co/LtSdAofOJF

— VDP (@vincedavidsonjp) August 6, 2022
During the Philippine Environment Science Summit 2022 last June, the National Economic and Development Authority (NEDA) shared their 2040 vision to eradicate extreme poverty. In order to achieve this, climate change adaptation and mitigation should be at the heart of planning.
"Addressing the triple planetary crisis [of climate change, biodiversity loss, and pollution] has become our top development challenge. If we are to eradicate extreme poverty in the Philippines by 2040 and hand down a better planet to our children and grandchildren, climate change adaptation and mitigation need to be placed at the heart of socioeconomic planning," said Socioeconomic Planning Secretary Karl Kendrick T. Chua.
There's no denying that taking care of our environment will pave the way for future generations to live a comfortable life on earth.
Makati City declared a state of climate emergency, and other cities should follow suit. Makati's efforts should be an eye-opener for the rest of the Philippines. It's not enough to invest in metal straws and "Save the Planet" stickers. It's time for solid plans that everyone can take part in. It's time for our LGUs to prioritize the state of our climate too and ramp up their efforts against it.
What do you think of Makati City's climate emergency declaration? 
Check us out on Facebook, Instagram, Twitter, and YouTube, and be the first to know about the latest news and coolest trends!