8 New Restaurants for Weekday Dinners at BGC
Dec 4, 2015 &nbsp • &nbsp Shen Mascariñas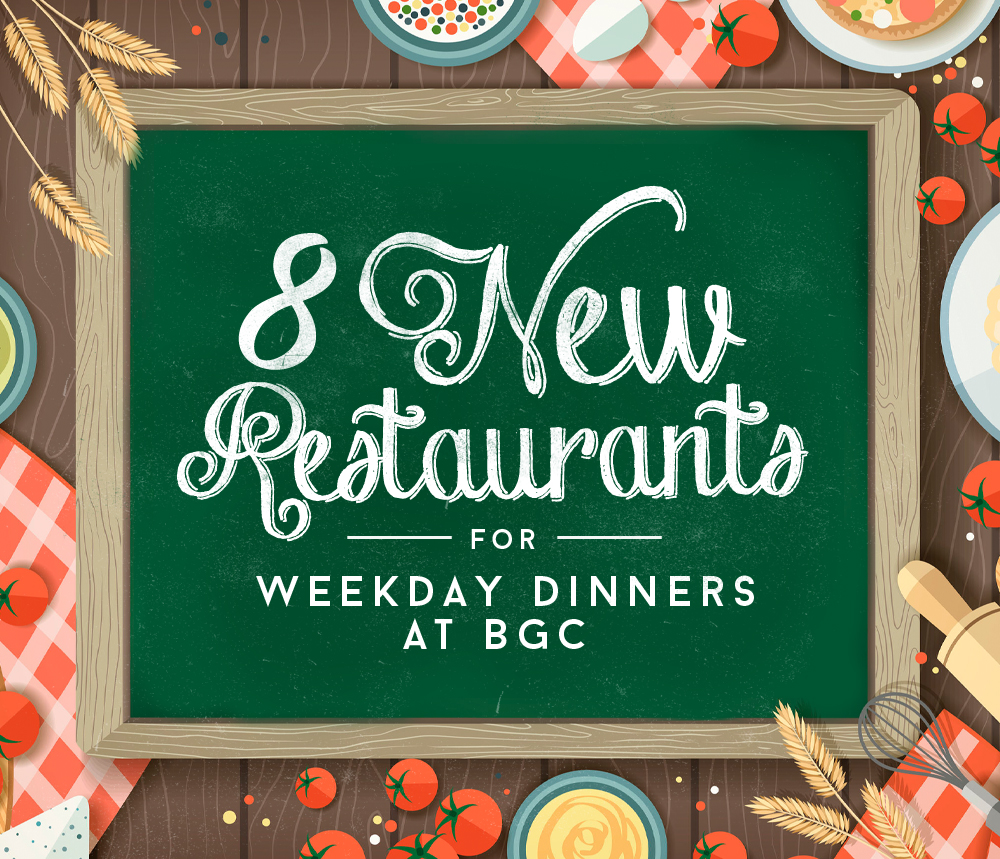 Your go-to BGC restaurants are your favorites for many delicious reasons. But, perhaps it's time you should go to other than the usual when you're asked where to eat at BGC. Aren't there days when you want to try something new and visit someplace unfamiliar?
Here are 8 new BGC restaurants to introduce new flavors to your palette.
8. Earth Kitchen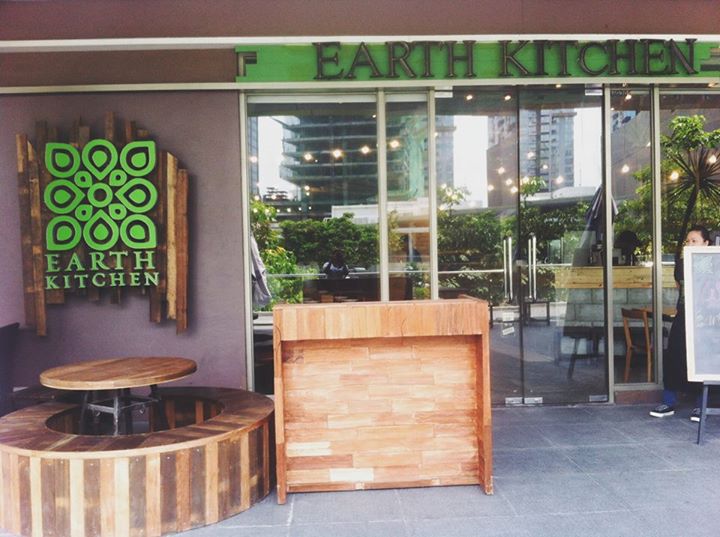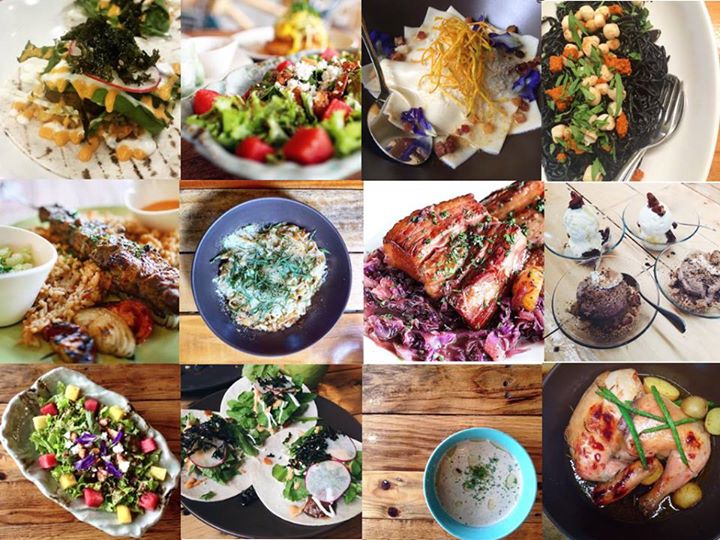 Bonifacio High Street Central, 7th Avenue, Bonifacio Global City, Taguig City
09275437035, (02) 9610572, (02) 5779138 |Facebook Page
Open daily from 11am to 930pm
P1200 for two people
Here's the chance of BGC dwellers to try the White Plains hit, Earth Kitchen. This farm-to-table restaurant is perfect for days you want to eat something light and healthy that taste great and comforting. Indulge your belly without the bloated feeling of guilt afterwards with Earth Kitchen's hearty dishes.
Try the Milanese or organic beef short rib, Chicken Kebab with grilled vegetables and Ifugao rice, or the Scallops and Aligue Squid Ink pasta. Pair your main dish with fresh dalandan juice and finish off your meal with goat's cheese ice cream.
Your delicious meal will not only satisfy your appetite, it will also support local farmers and marginalized communities.
7. Frank & Dean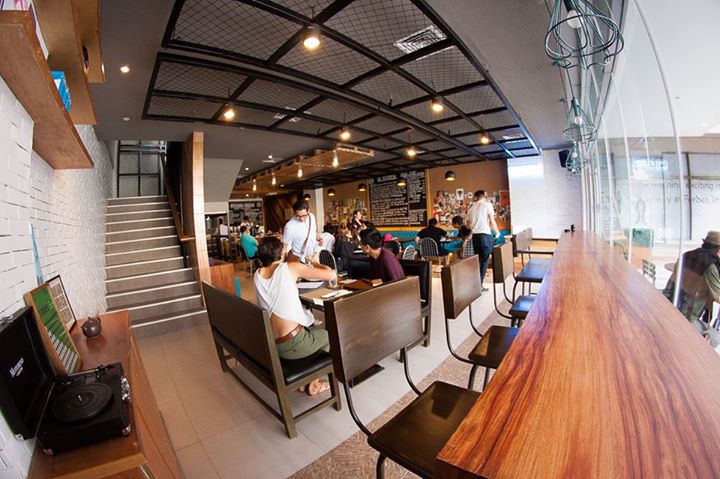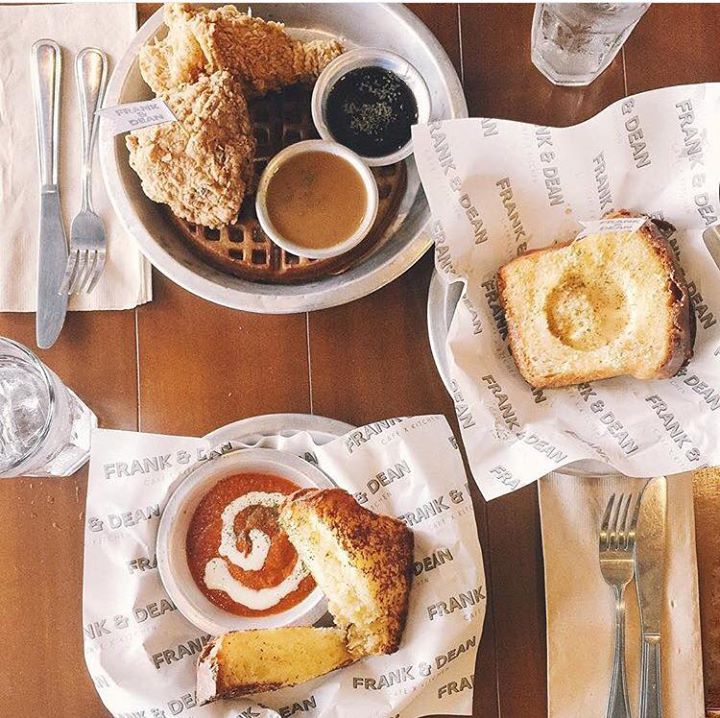 1F Forbes Town Center, Burgos Circle, Bonifacio Global City, Taguig City
09174457056, (02) 7185032 |Facebook Page
Open from 7am to 12mn Sunday to Thursday | Open 24 hours every Friday and Saturday
P1000 for two people
At first glance, Frank & Dean may seem like your typical hipster third-wave café. But step in, look at the menu and search for secret entrances, and you'll realize that this restaurant has many great features. Your first impression is correct; Frank & Dean offers some of Yardstick Coffee's well-loved brews. Their drinks with a punch don't stop there, though. By 3pm, you can already order cocktails and go for happy hour in the balcony.
Those looking for something way more filling than caffeinated or alcoholic drinks don't need to go someplace else. Try their signature dish, the Southern Fried Chicken with Waffles. You can also opt for New-York inspired pizzas, their Raclette Grilled Cheese Sandwich, breakfast items like Truffled Scrambled Eggs with hash and bacon, or other American comfort food dishes.
6. Buta + Wagyu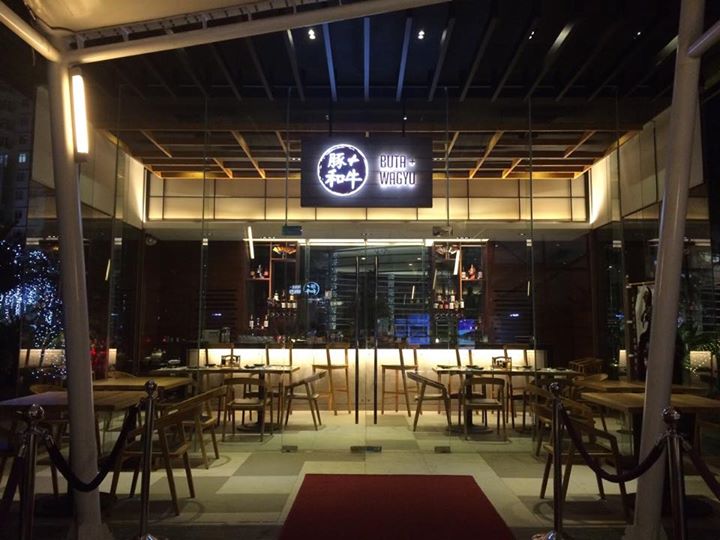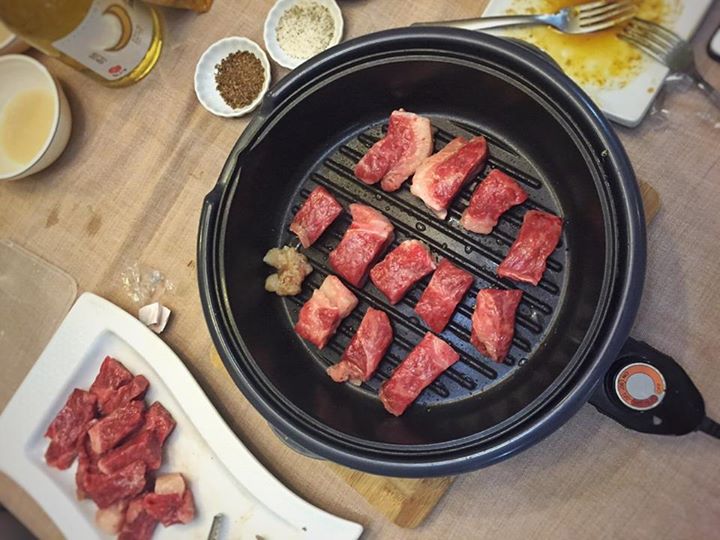 5F SM Aura premier, C5 Road Cor 26th Street, Bonifacio Global City, Taguig City
(02) 9497545 |Facebook Page
Open daily from 11am to 1am
The wagyu beef at Buta + Wagyu definitely don't come cheap, but you'll find their prices reasonable as soon as you get a bite. Only wagyu beef with the most excellent quality is served here, from A5 grade 9 to 12 (12 with the fattiest marbling content). They also serve organic pork as "Buta" is Japanese for pork. Their imported premium cuts of meat are seasoned very minimally to let the quality of the meat shine through. Don't worry; you also have to option to dip your protein in their secret spice mix or their ponzu and sesame sauces.
To go with your special meats, you can order other great Korean and Japanese dishes like ramen, bibimbap, gyoza and many more. Make your meal complete with offerings from their bar like Japanese whisky, sake, soju and some unique cocktails.
5. Fat Restaurant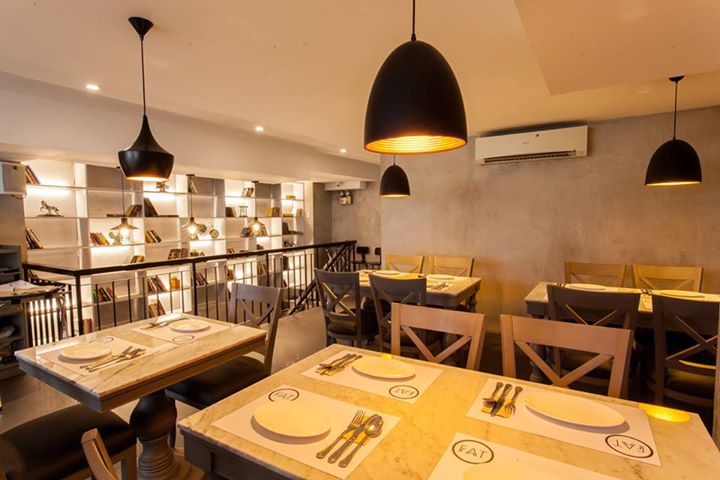 Forbes Town Center, Burgos Circle, Bonifacio Global City, Taguig City
09175791936, (02) 8348600 |Facebook Page
Open Tuesday to Sunday from 12nn to 10:30pm
P1000 for two people
The genius brain behind the well-celebrated Locavore, Chef Kel Zaguirre, has created another restaurant you have to try. Go to Fat when you get tired of your diet (at least temporarily) or when you've earned an indulgent meal. Every dish proves that fat is indeed flavorful, down to the Bacon Baklava.
How does a giant green tea chicharon sound or the Canadian favorite poutine topped with double smoked bacon, mushroom ragout, kesong puti and a whole bone marrow? Other crowd-favorites are the steak, salpicao as well as the salmon and uni pasta. There are much more you have to try, which reflect comfort food at its best and elevated form. Despite the indulgent combination of ingredients, you won't get the heavy and bloated feeling from too much grease afterwards; kudos to the culinary expertise of Chef Kel.
4. Ogawa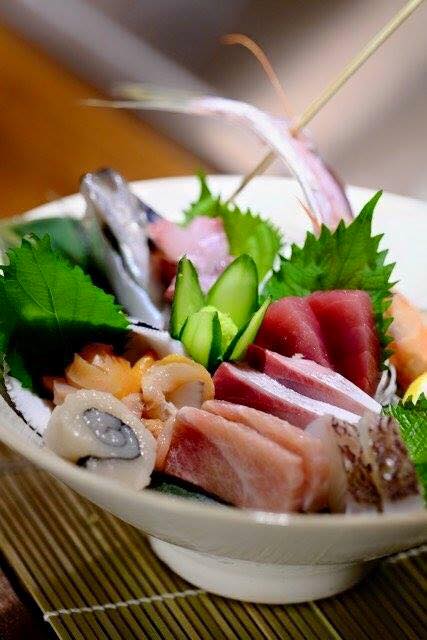 2F Fort Entertainment Center, 5th Avenue Cor 28th Street, Bonifacio Global City, Taguig City
09178564292, (02) 8864994 |Facebook Page |Website
Open daily from 11am to 3pm then 5:30pm to 10:30pm
P1,400 for two people
Ogawa is a traditional Japanese restaurant that is an awesome place to satisfy cravings for authentic Japanese food. Aside from scrumptious food, you can watch chefs expertly grill your dishes at the teppanyaki bar and prepare your sushi at the sushi station. Even if you don't get seats close enough to the live cooking, you're sure to enjoy the beautiful ambiance of the entire restaurant.
Ogawa only uses premium and fresh ingredients, which will make you feel like you're in Japan eating a meal you'll never forget. Their sushi and sashimi are imported, and they have an extensive selection of Japanese classics.
3. Single Origin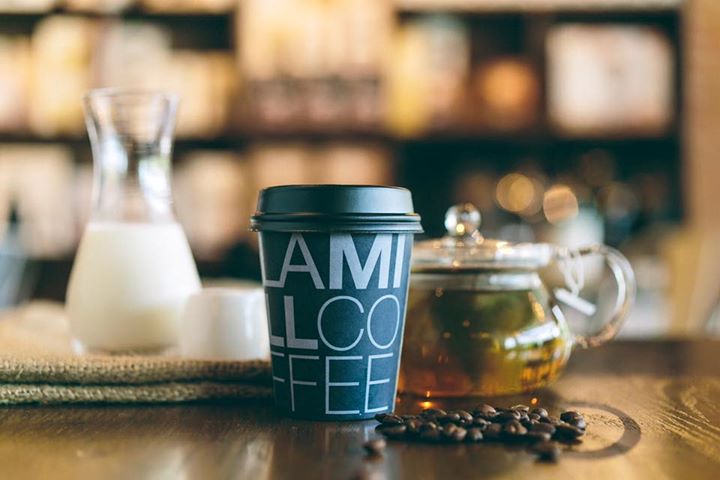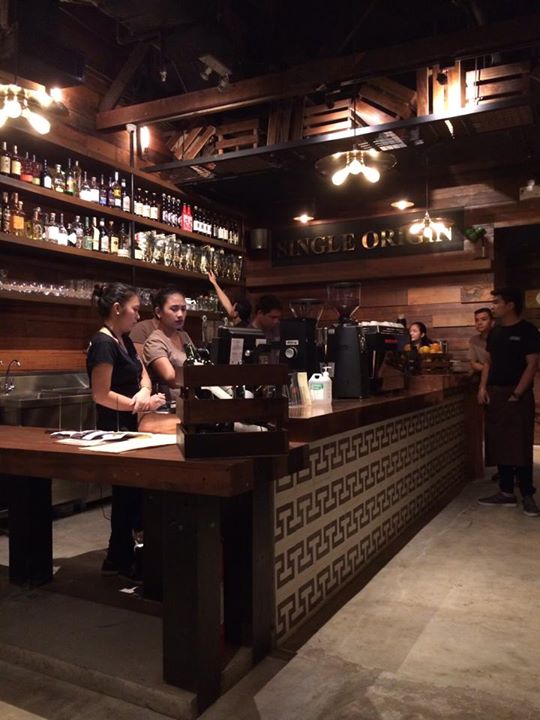 2F C3 Building, Bonifacio High Street Central, Bonifacio Global City, Taguig City
09062688902, (02) 8944042 |Facebook Page
Open daily from 7am to 12mn
P1,200 for two people
Single origin can convert even non-morning people to wake up early for their great breakfast dishes. They do waffles extremely well that you can eat the heavenly squares alone and still be happy. The waffle combinations are hard to resist, though: Breakfast sausage and eggs, crispy fried chicken fillets, classic bacon and egg and many more. Pancakes fans won't be disappointed as Single Origin's serves awesome ones, too. Get your chosen breakfast dish with one (or two) from their wide selection of coffee and tea. The Salted Caramel Latte and the Café Con Leche are crowd-pleasers.
For something heavier, enjoy Single Origin's crab fat pasta or breakfast pizza. For something stronger, this café transforms into an awesome bar as well. Happy hour is from four to 8pm with some of their alcoholic drinks at 25% off.
2. Genki Sushi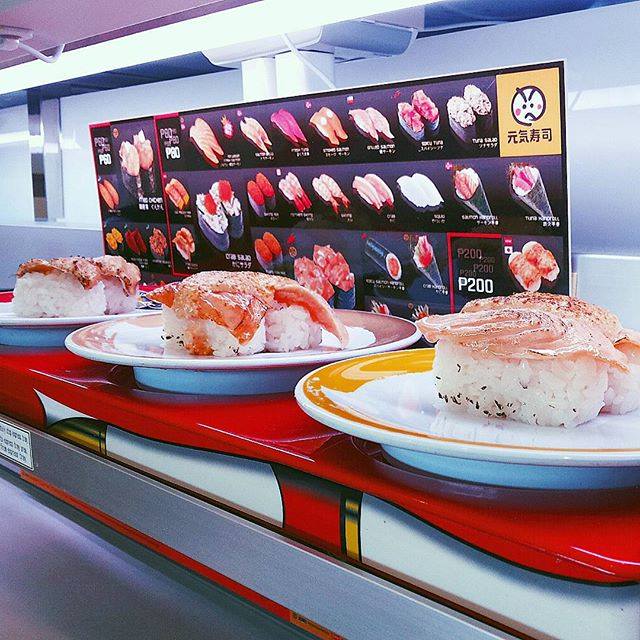 BGC Stopover Pavillion, Rizal Drive Corner 31st Street, Bonifacio Global City, Taguig City
09173155671, (02) 6242867 |Facebook Page
Open daily from 11am to 10pm
This Japanese franchise is popular in Hong Kong, Bangkok, Singapore and now it's our chance to experience Genki Sushi's novelty. Genki Sushi serves modern Japanese dishes in a very unique and fun way: you order through an iPad, and your orders are delivered through a conveyor belt. The iPad will reflect your running bill to avoid bill shock in the end.
Unlike other conveyor sushi joints, dishes are made fresh upon ordering. Whether you want a chirashi bowl or an assortment of maki, Genki Sushi will have it delivered in front of you in very little time. Although still limited, they also have dessert options like green tea ice cream and Japanese cheesecake. Also, fans of Hello Kitty must take advantage of Genki Sushi's option to have orders served on Hello Kitty plates.
1. Adaäm & Yves Organic Bistro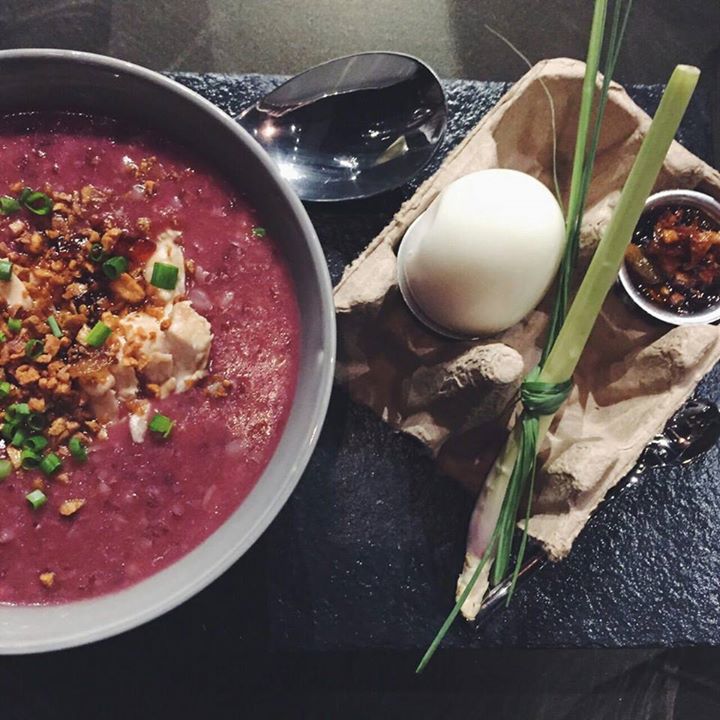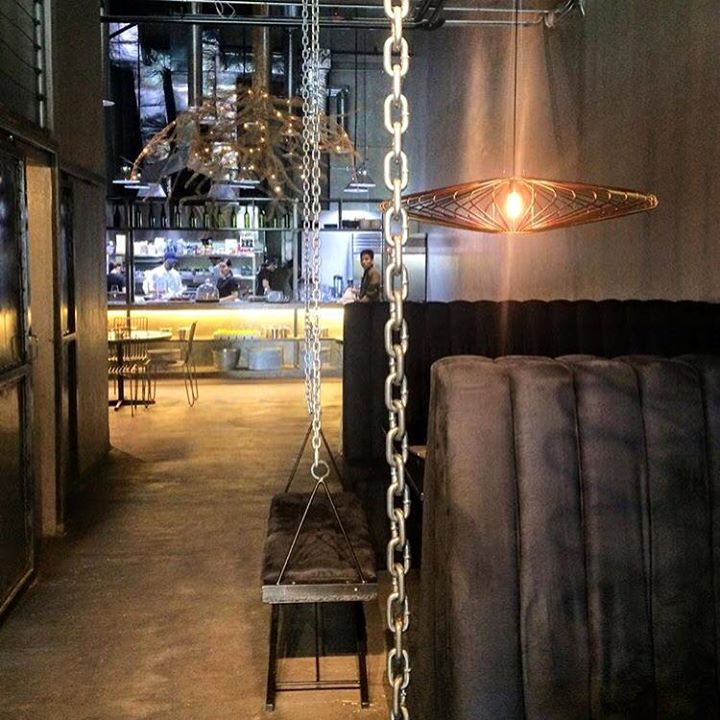 GF Icon Plaza, 25th Street Cor 5th Avenue, Bonifacio Global City, Taguig City
(02) 8016084 |Facebook Page |Website
Open daily from 8am to 2pm then 6pm to 10pm
P1200 for two people
Makers of Adaäm & Yves make breakfast and brunch the best meals of the day. Of course, you can have breakfast dishes for dinner like what most Pinoys are known to do. They make the usual comfort food lighter and healthier, so you can indulge without as much guilt even if you have waffles for breakfast, lunch and dinner.
Adaäm & Yves' dishes are made from organic ingredients that are sourced only from small-scale organic farms. They also make almost everything in-house to ensure that they know exactly what's inside what they're serving their customers. For first-timers, don't miss out on tasting their pink arrozcaldo called the Pink Floyd and their version of tapsilog made with Kitayama Wagyu called the Noli Me Tangere. For something sweet, get the Cara Delevingne—a vegan cake with a slight ginger flavor, some caramelized nuts and topped with shaved Pecorino cheese.
Any other new-comers in the BGC culinary scene that we need to try? Sound off below!