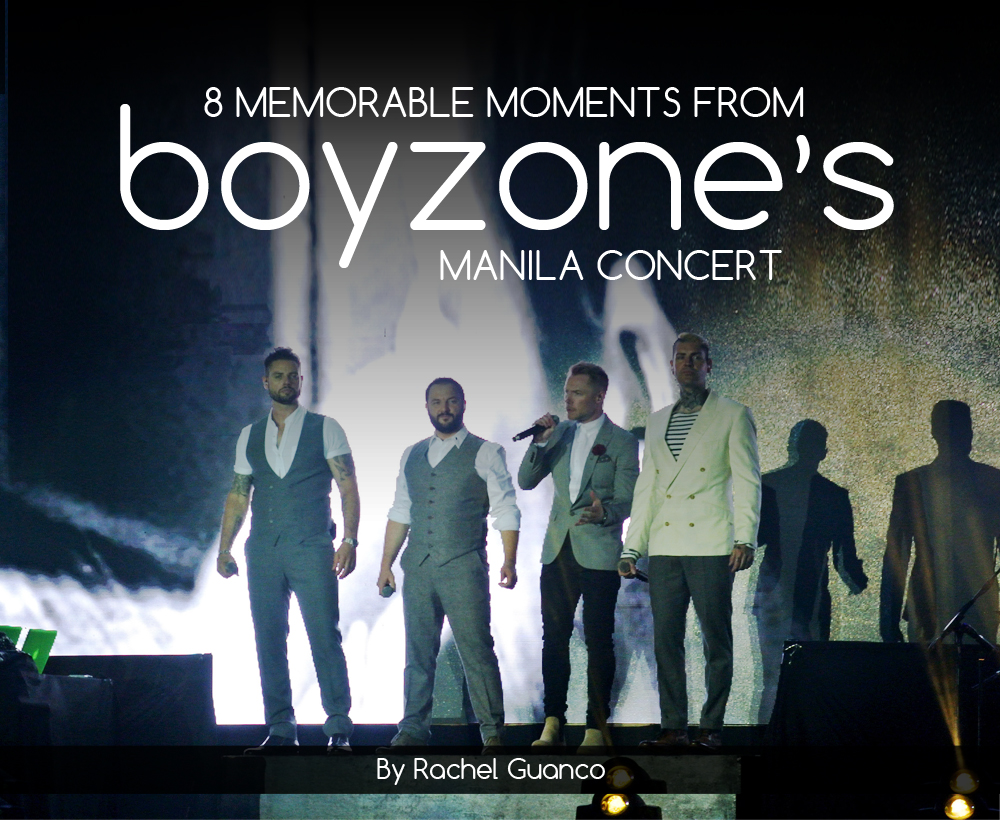 Boy bands come and boy bands go. Every few years, we see new music groups trying to outdo the previous cluster of guys before them. Boyzone is one of the last "man bands" standing. Their heyday may well be a distant '90s memory, but twenty years is no small feat in the music industry. Harry Styles wasn't even born yet when Boyzone made their first TV appearance.
The Dublin-formed boy band celebrated its 20th anniversary in 2013 with their BZ20 Tour. And they were back in Manila after twenty years. Their Filipino fans (let's face it, the millennial's titos and titas) were treated to a nostalgia-laden set from these Irish boys who were still in the zone all night.
8. Hyped-up Crowd

I have been to numerous concerts with different crowds, but screaming girls at a boy band concert is on another deaf-defying level. An eardrum-bursting chorus of screams met "Picture of You," while "Words" sparked an emotional sing-along.
7. They Still Got the Moves

The lads from Boyzone may be pushing forty, but they still got it. The synchronized jacket removal still has the power make their female fans spontaneously combust.
6. Love Them for a Reason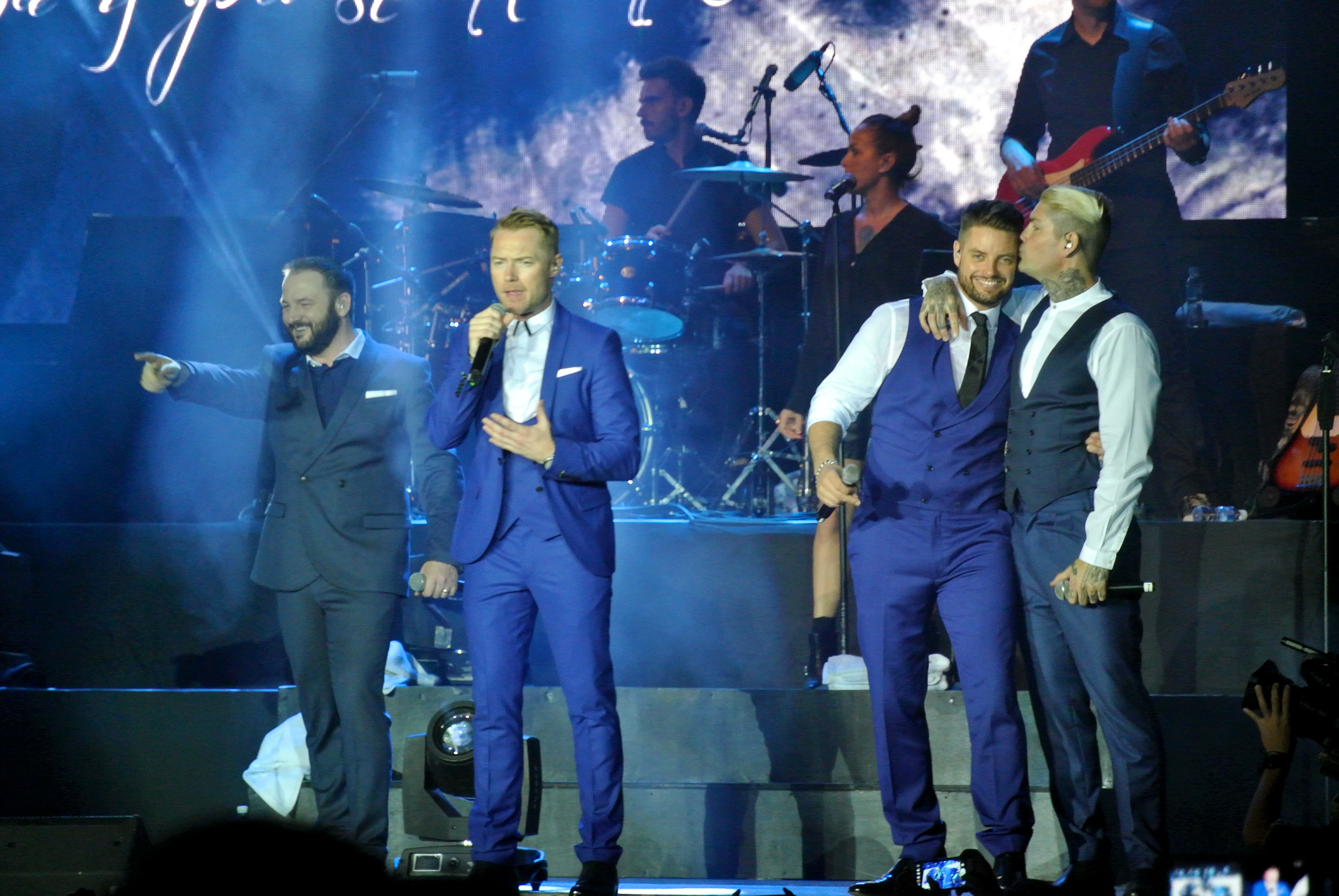 Boyzone's solid boy band pop songs and timeless ballads have stood the test of time. The crowd would sing-along to their hits "Love Me for Reason" and "No Matter What" like it was the '90s all over again.
5. Selfie Picture of You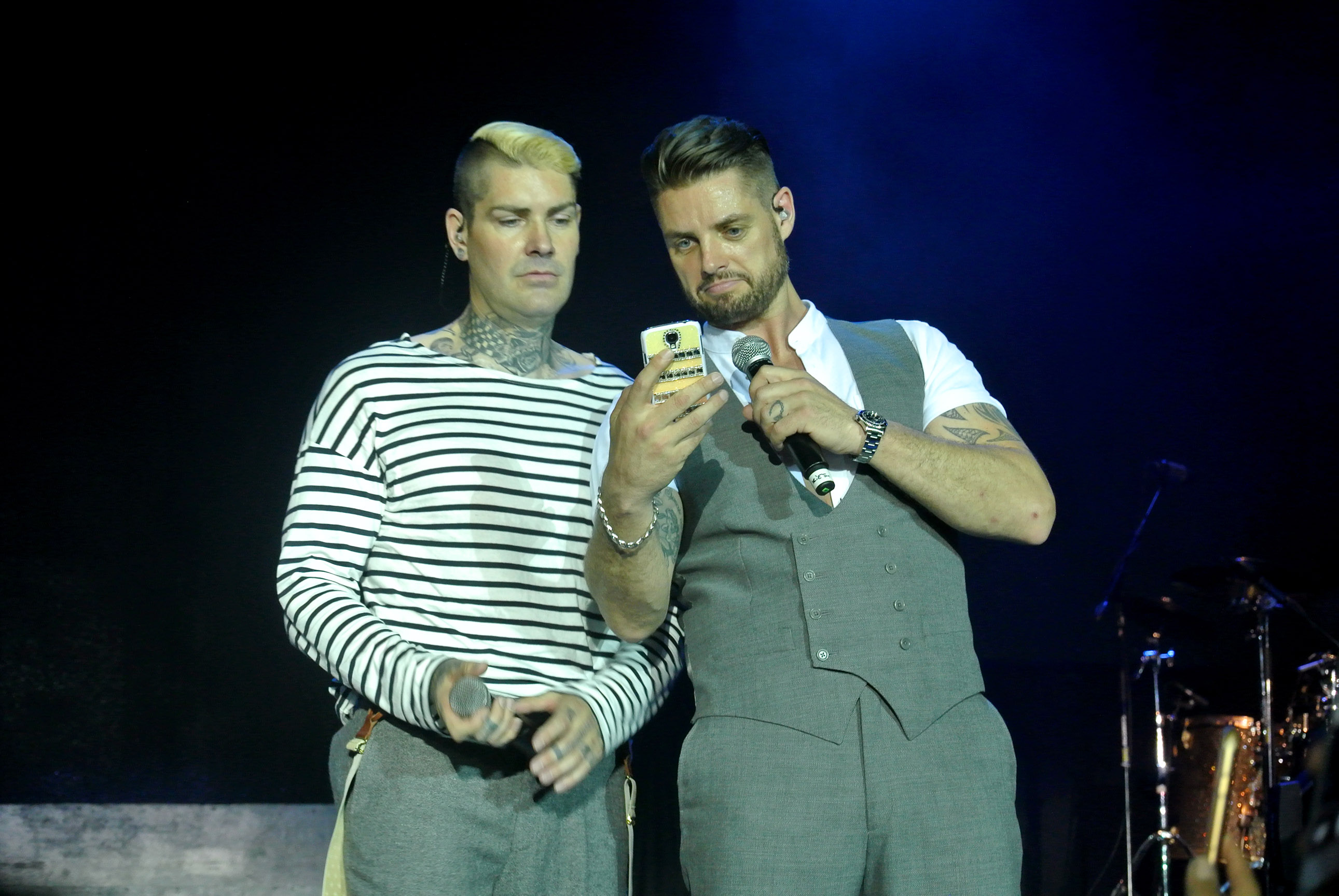 Keith Duffy and Shane Lynch would routinely grab smart phones from the audience and would take selfies with the lucky fans. Now that's fan service, guys.
4. Forever Young

Boyzone all looked dapper and very sharp with their matching suits. The ageless Ronan Keating's deep stare and cute smile is still as magnetic as ever.
3. Follow Boyzone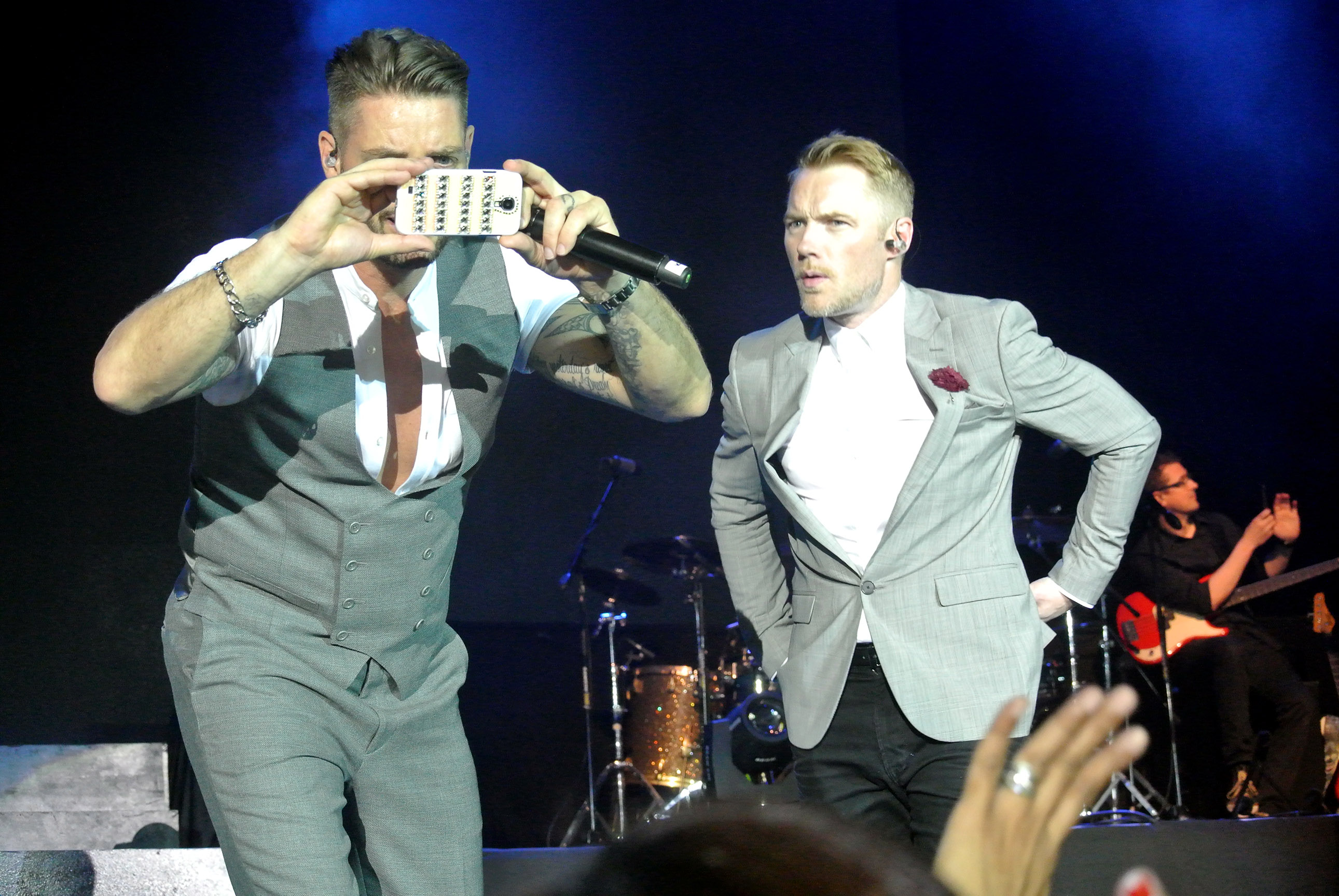 Boyzone have been very active on social media. Shane Lynch took an Instagram video of the crowd, and took a group photo with the audience in the background using a fan's phone, requesting the fan to tweet the photo. You can follow their official accounts @theREALboyzone, @ronanofficial, @shanelynchlife, @officialkeith and @MRMIKEYGRAHAM on Twitter.
2. Missing Stephen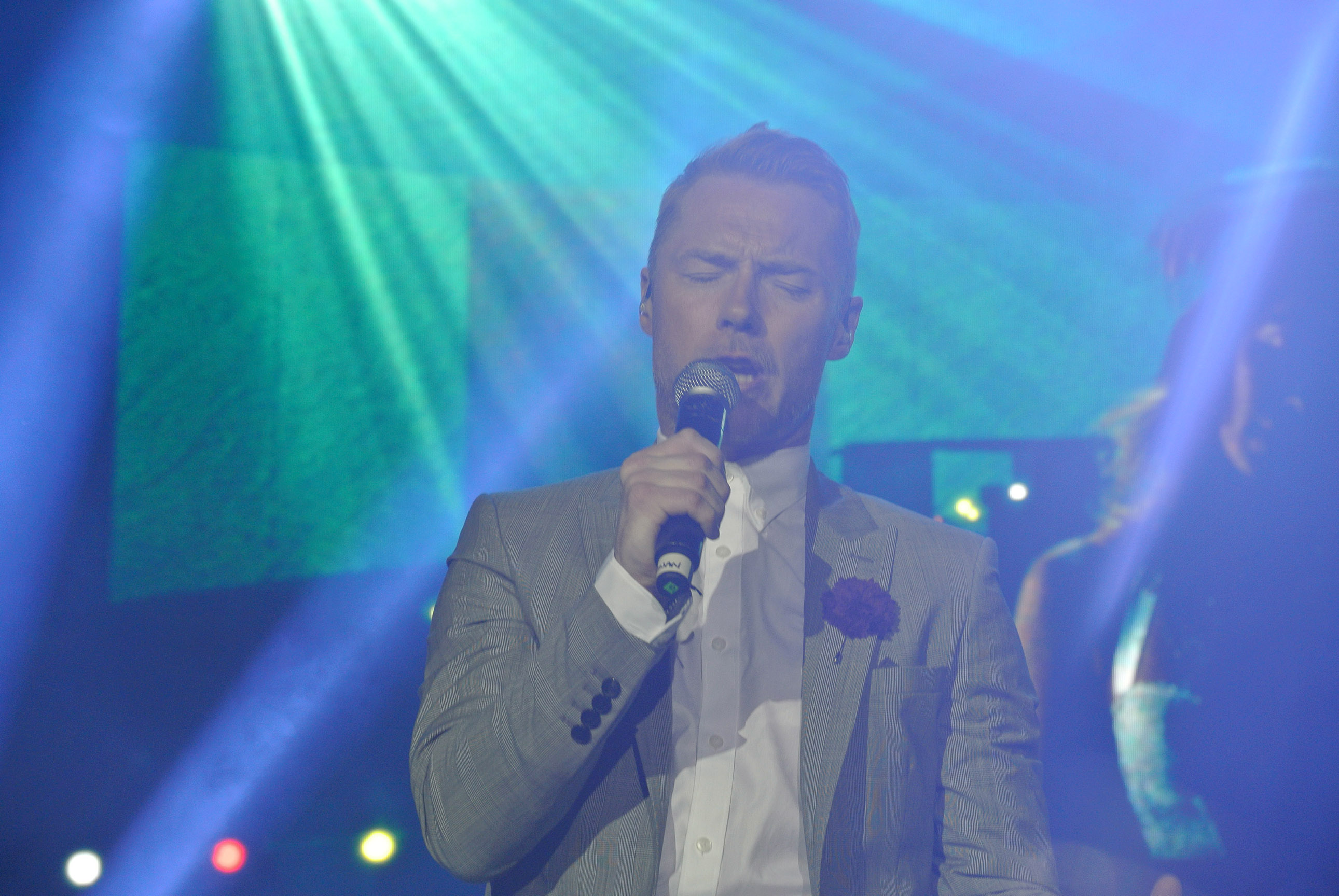 The cruelest setback for the group came with the unexpected death of Stephen Gately in 2009. Images of Stephen flashed on the big screen. "Everyday I Love You" was supremely touching with Stephen's recorded singing voice. A tear or two was shed by fans as Keith Duffy, Mikey Graham, Ronan Keating and Shane Lynch gave tribute to a fallen comrade, brother and friend.
1. A Special Song for Filipinos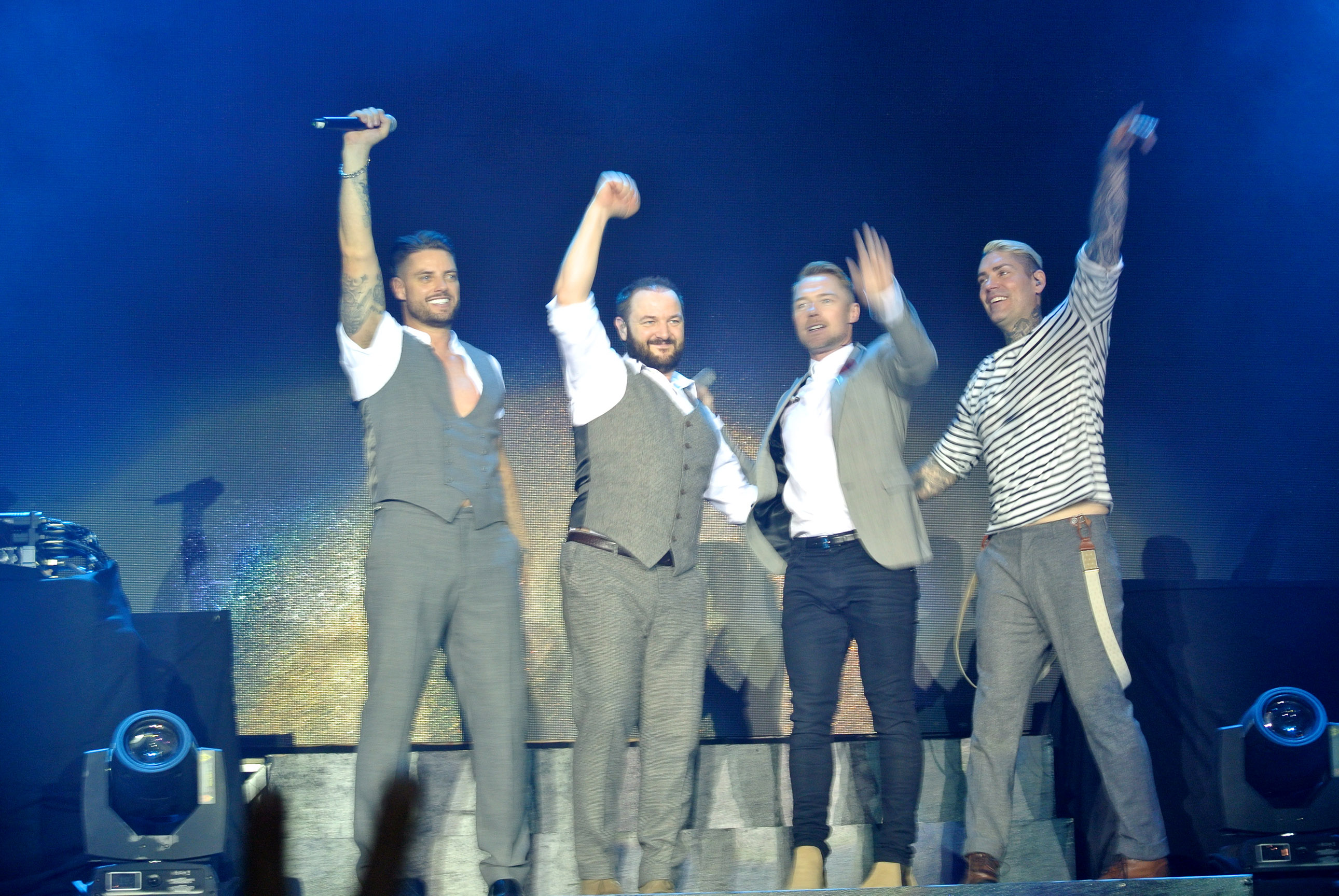 A song that was not part of the setlist for the BZ20 Tour was requested by Kris Aquino and Boy Abunda when Boyzone were guests the previous night on their TV show. To the delight of everyone, "Love the Way You Love Me" was performed especially for the Filipino fans. It was such a sweet gesture to the fans who have been waiting for their return to Manila, hoping that the Boyzone legacy long may continue.