For someone who could just as easily coast by on blockbusters, Brad Pitt (Seven, Fight Club) continues to put younger stars to shame with his versatility, delivering an award-worthy performance in Ad Astra, mere weeks after dazzling audiences with his turn as an easy-going stuntman in Once Upon a Time in Hollywood.
TO INFINITY, AND BEYOND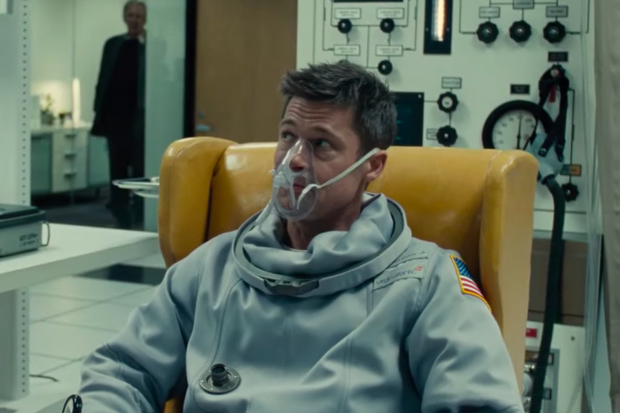 Before the days of YouTube stars and reality TV, there was a time that children wanted to be things like lawyers, doctors, and astronauts. When we first meet Ad Astra's hero Roy McBride (Pitt), he very much resembles the archetypal space hero: tall, good-looking, and blessed with the unflappable cool needed to face the rigors of interstellar travel. What the opening belies, and what the rest of the film will spend its time showing us, in inexorable detail, is that McBride is far from well-adjusted, his overly-calm exterior a cover for childhood traumas (thus far) suppressed.
THE STORY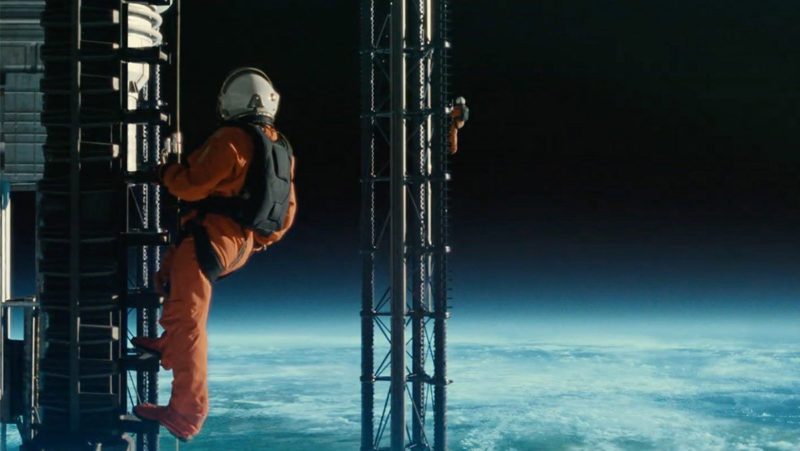 The story kicks into gear following a near-fatal accident that McBride's inhuman cool and quick thinking enabled him to survive. The cause of the accident appears to be the Lima Project, an ill-fated mission that went missing decades ago in a search for extraterrestrial life. Seeing as the commander of that mission was McBride's legendary father, Clifford (Tommy Lee Jones, The Fugitive, MIB), he is sent on a desperate quest to try and make contact with the Lima Project. Along the way, the younger McBride will face equipment failure, moon pirates, and more than one extremely annoyed baboon as he discovers that the only way to ensure Earth's future is to reconcile with his past.
BIPOLAR STORYTELLING
Leaving the theater after the screening, this writer was somewhat unsure of how to process what he had just seen. Without question, as crafted by director James Gray, Ad Astra is brilliantly made, with superb visual effects and production design anchored by an all-time great performance from Pitt. What stood out, however, were some flourishes that perplexed for being somewhat incongruous with the story being told. The inclusion of the moon pirates was one thing, but when Pitt's character manages to magically escape incineration seconds before accidentally murdering an entire ship's crew, one wonders if the action was included for action's sake. It's like someone took a look at Soderbergh's ponderous Solaris remake and decided it could use a chase scene.
HEART OF DARKNESS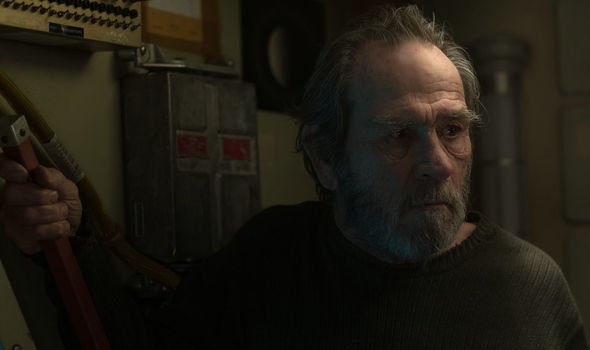 Odd action beats aside, the film has much in common tonally and thematically with Apocalypse Now in McBride's lonely, narrated journey to confront a legendary figure whose isolation has warped their perception of reality. As the subject of McBride's mission (and neuroses) Jones puts in a solid performance without ever going as full "native" as Brando's Kurtz, but then, he doesn't have to—there's enough going on behind the elder McBride's hangdog eyes to effectively convey the hell he's condemned himself to.
BLOODLINES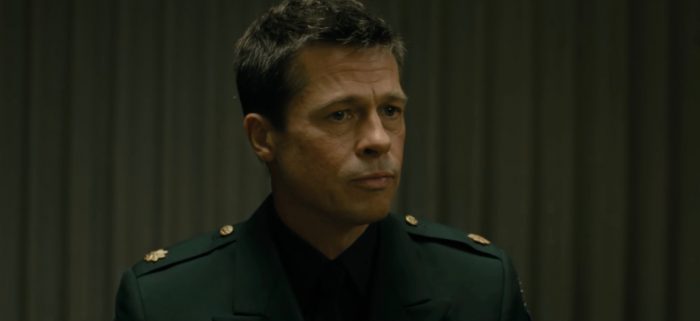 In having Roy go after Clifford, the film presents its audience with a narrative irony in that the detached, compartmentalized demeanor that sent the father around the bend is precisely the quality that qualifies his son to blast off in search of him. The constant presence of Roy's inner monologue notwithstanding, we don't need the handholding; Pitt's minimalist performance carries the majority of the picture, accomplishing more with a cock of the head and a glance than others would do with an entire monologue.
SCIENCE REALITY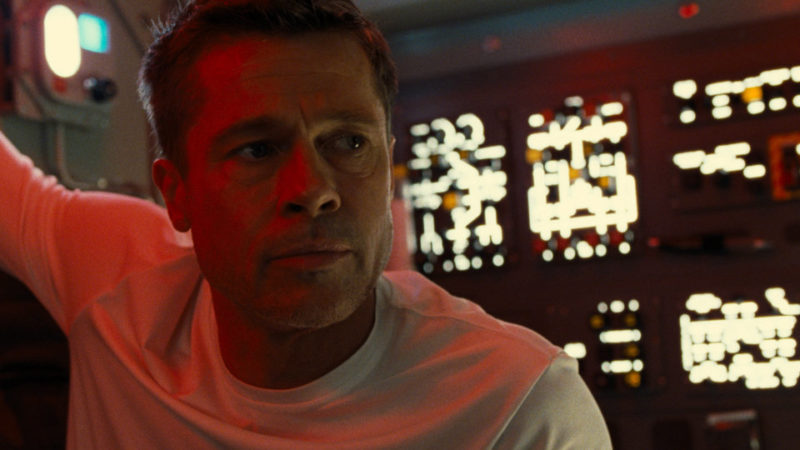 The use of space's boundless expanse to explore the fragilities of the human psyche is nothing new, of course; the path is one that's well-worn in cinema, with films such as the aforementioned Solaris, Interstellar (2014), 2001: A Space Odyssey (1968), and even the first Star Trek (1979) film taking their respective stabs. What sets Ad Astra apart is Gray's determination to show us the less glamorous side of travelling through the stars. From atrophy-preventing electro-stimulation, to the importance of observing proper approach vectors, Ad Astra covers the basics of why one should really know what they're doing if they plan on heading up there.
SCIENCE FICTION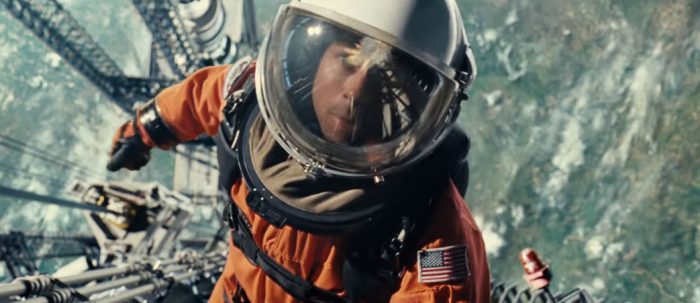 Despite the film's ostensible verisimilitude and the director's publicly stated desire to create the most accurate cinematic depiction of space travel ever, moments falling under cinematic license managed to slip through, including a body exploding from rapid decompression and an errant tear during a poignant confrontation. At its most fantastic, the film rivals Gravity for sheer unbelievability with regard to Roy's inability to be killed.
THE BOTTOM LINE
The power of human connection forms the heart of Ad Astra, both as a formative need, and as a fundamental requirement for retaining one's sanity. While the performances and visuals coalesce to represent an indelible exploration of of Roy's heart of darkness, it is perhaps too much to ask the average moviegoer to accept; without the alien hordes, explosions, and/or temporal paradoxes usually found in films of this type, we are left with an exquisite film where the hero travels 2.7 billion miles to reach the all-too-human (and decidedly un-cinematic) realization that people need people.
The purpose of the moon pirates suddenly becomes clear.
What are your thoughts on this movie? Tell us below!