Our Favorite Sustainable Products from 8 Well-Loved Brands
Sep 24, 2019 &nbsp • &nbsp Kyzia Maramara
You've probably heard that if we keep up our current plastic and waste production, plastic will outnumber fishes in the ocean by 2025. What a chilling thought.
In the ongoing battle against all sorts of pollution, everyone is joining hands to help. Huge brands are becoming aware that they play a role in all this and are making efforts into moving toward sustainability one step at a time. Here are just 8 of our favorite everyday brands and the ways they're taking it upon themselves to save our oceans and Mother Nature.
Adidas Parley for the Oceans
Adidas brings to light the grave reality that our oceans are becoming polluted with tons of plastic by the minute. Partnering with environmental organization Parley for the Oceans in 2015, Adidas created high-performance sportswear from plastic and discarded nets they've collected from the oceans and beaches.
The shoes are made of at least 75% upcycled plastic trash produced with low energy, low water printing process.  Adidas also launched Futurecraft.Loop, their first 100% recyclable trainers. If you wear a pair out, you can surrender them to be washed, grounded, and melted for a new pair.
Pacsafe Econyl collection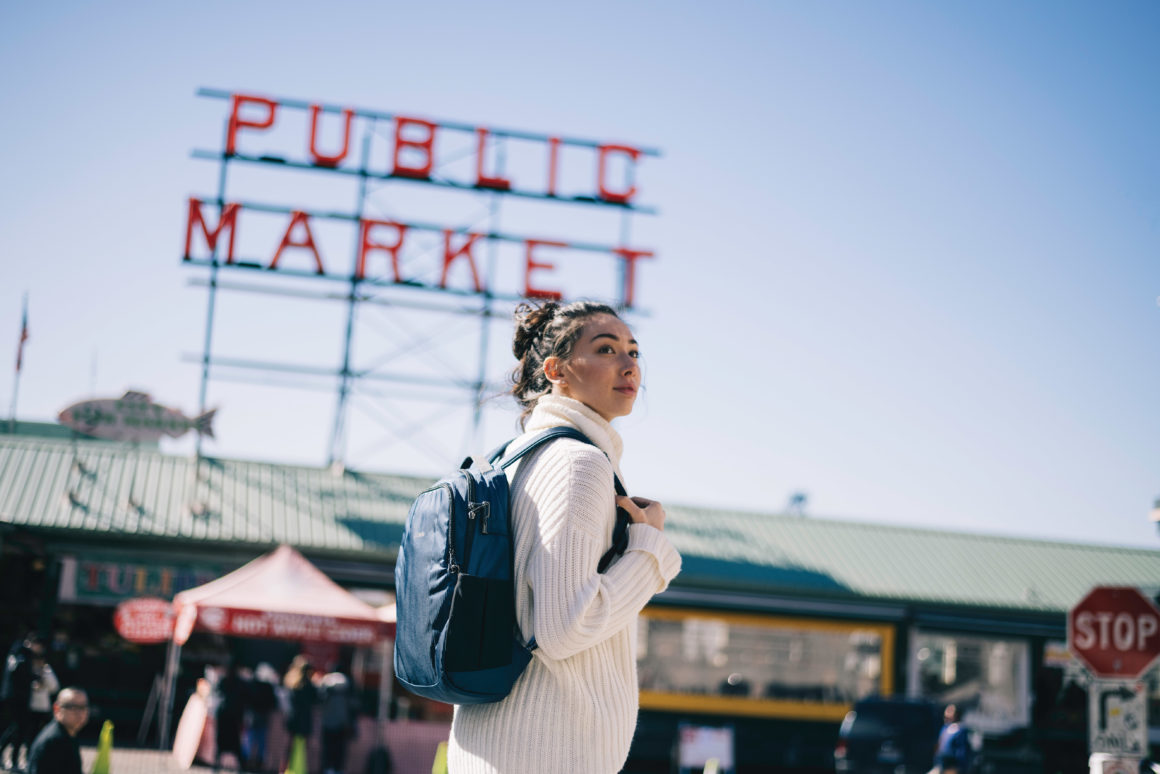 Pacsafe, the world's leading innovator in anti-theft travel gear has launched a collection that gives plastic waste a second life. The Econyl collection, which includes award-winning Venturesafe EXP45 and MetrosafeLS350, uses regenerated fabric made from fishing nets and other discarded nylon. This is the first of many steps the company is taking to demonstrate its commitment to removing virgin plastic from all new products by 2025.
The Pacsafe Econyl collection is available in all Pacsafe branches and Urbanize stores. For more information, log in to Pacsafe's Facebook page.
H&M Conscious Exclusive Collection
Fashion giant H&M also takes strides in helping Mother Nature with their Conscious Exclusive Collection. The clothes, ranging from dresses, shirts, and bottoms, are made from recycled materials and are set apart with a telltale green Conscious tag in stores. H&M also encourages its consumers to drop off their old clothes in stores to get discounts on new purchases. These clothes are said to be recycled and used once again into a new garment.
Converse Renew
View this post on Instagram
Chucks fans will be glad to know that Converse has its own sustainable footwear that looks very much like your classic high cuts. Converse Renew makes sure that the original canvas feel is there but the upper part of your sneakers is crafted from 100% recycled polyester that came from used plastic bottles. The shoes come in various solid colors (and in denim too) and written with the phrase "Life's too short to waste." It's definitely going to be statement footwear once you wear it everywhere.
Lush Cosmetics
When it comes to eco-friendly cosmetics, UK brand Lush Cosmetics is your go-to. They are known for a wide range of handmade cosmetics from bath & shower products to face, hair, and fragrances all claiming to be vegan and cruelty-free. Their packaging is mostly made from recycled paper and plastic. If you're into taking care of yourself, you might as well choose products that take care of the environment at the same time. Visit Lush Cosmetics' Instagram to check out their branches in the Philippines.
Ralph Lauren Earth Polo
Focused on helping clean Haiti and Taiwan's plastic-riddled beaches, luxury brand Ralph Lauren partnered with recycling company First Mile to make the Earth Polo. Each polo shirt is made from 12 plastic bottles, 100% recycled and 100% recyclable. Previously only available in 4 colors (Stuart Green, White, Baby Blue, Navy blue), you can now get the Earth Polo in 7 colors.
Sperry BIONIC
View this post on Instagram
Your trusty Sperry boat shoes are about to become more environmental-friendly with the Sperry BIONIC line. These pairs are made from 5 plastic bottles recovered from marine and coastal environments. Sperry also made sure that style isn't compromised. Sperry BIONIC has their classic boat shoe and sneakers style you can choose from.
Kit Kat's origami paper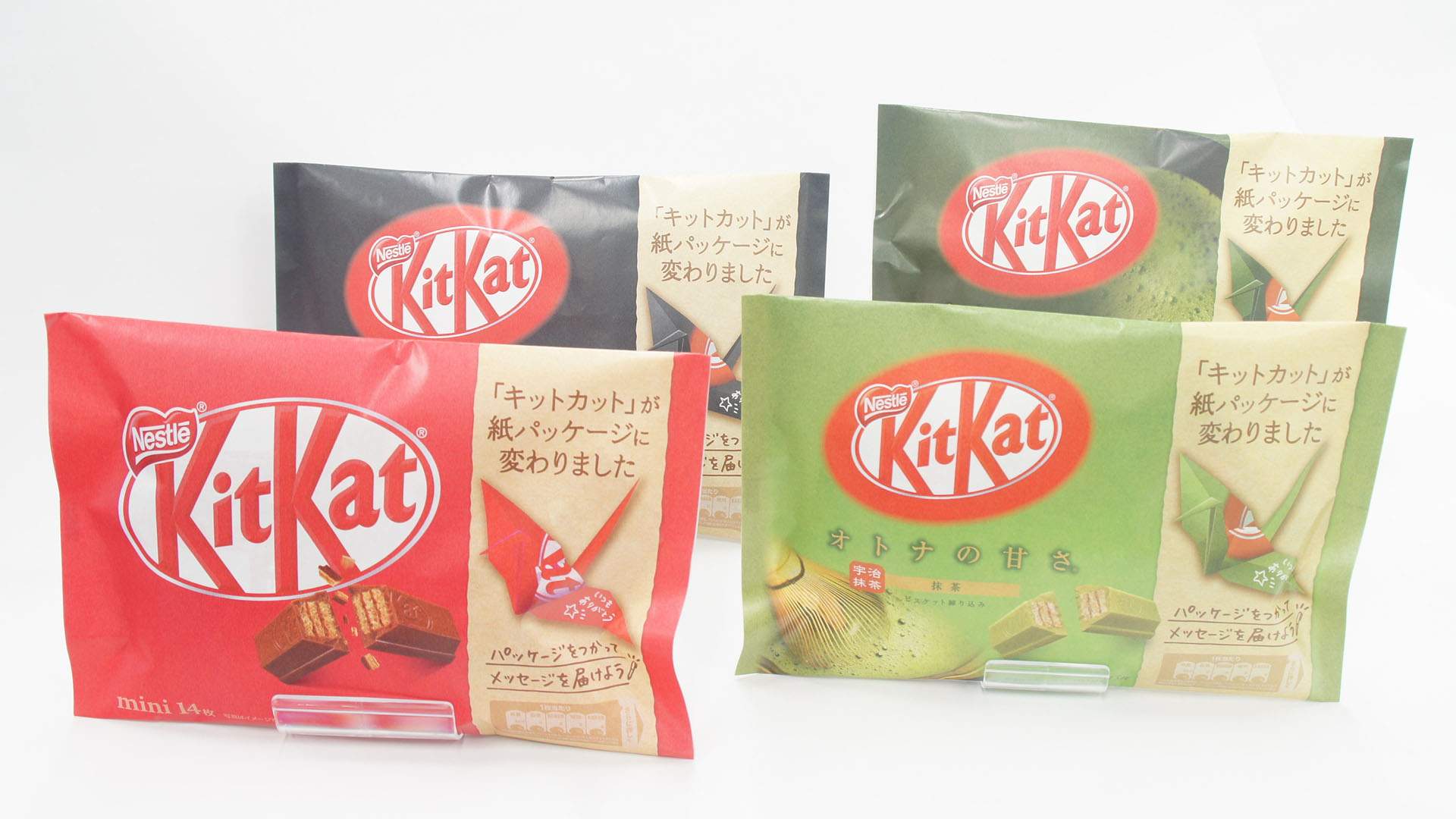 Nestle's Japan branch has just taken its first step into its goal of using only reusable and recyclable packaging by 2025. The miniature Kit Kat bars break off its original plastic packaging and now comes in origami paper with crane origami instructions on the inside. With Japan being the largest market for Kit Kat, the paper packaging will only be available in Japan for now; Nestle will roll out the paper packaging for regular-sized Kit Kats by 2021.
Got anything else to add? Share it with us below!