The news about artist Bree Jonson and her untimely passing sent a shock through her family, friends, and the local art community. She was found unconscious in a hostel room in La Union where she was staying with her boyfriend, Julian Ongpin. By the time she was taken to the hospital, it was too late to save her life. Ongpin maintains it was a suicide, something he says the artist attempted previously. Shortly after her death, Ongpin was taken under custody for investigation. What happened to Bree Jonson?
Bree Jonson, a "mind-blowing genius" artist
View this post on Instagram
Breanna "Bree" Jonson is a 30-year-old contemporary visual artist who passed away last Sept 18. Her works largely centered on nature — animals and plants that "critique the relationship humans have with their environment." Nature untouched, unblemished by man. Even Jonson's Instagram account is classified as a Petting Zoo. She mentioned in a 2020 interview that her love for flora and fauna is influenced by Aesop's Fables, her veterinarian mom, and wildlife from her childhood.
View this post on Instagram
Jonson had always believed she belonged in the creative field even while she was finishing Industrial Engineering at Ateneo de Davao University. After she graduated, she enrolled in UP College of Fine Arts. Though she didn't complete her degree, she still pursued painting and has mounted a number of solo exhibits throughout the years. Her first one was in 2014 called Therion Mythos in Kuala Lumpur. After that, her exhibits moved around between the Philippines, Malaysia, and Singapore with the last one held in Manila. The 2021 Zzyzyx at Artinformal was all about her "exploration into the rawness of the world."
Friends and family pay tribute
Jonson's passing is a huge loss not only for her family but also for the local art community. Many took to social media to pay their tribute and share the unique connections they had with the artist.
View this post on Instagram
View this post on Instagram
View this post on Instagram
View this post on Instagram
View this post on Instagram
View this post on Instagram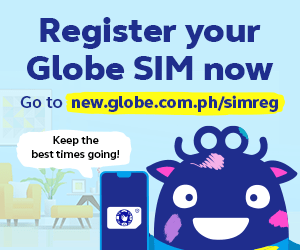 What happened to Bree Jonson?
Jonson was found unconscious in her room at the Flotsam and Jetsam Resort in San Juan, La Union. She was staying there with her boyfriend, Julian Ongpin. The regional medical center declared her dead on arrival by the time she was brought to the hospital.
Lawyers and the family of the artist believe there was foul play involved, pointing to the ligature on her neck and other supposed bruises on her body. Ongpin was detained and questioned, but he maintains that it was a suicide, something Jonson has attempted previously. Ongpin has been released from police custody.
Who is Julian Ongpin?

Julian Ongpin is the son of the tycoon Roberto Ongpin who chairs Alphaland, a high-end property developer. The older Ongpin was the former Philippine trade minister who was accused of insider trading in 2009 but was later cleared in 2017.
The 29-year-old younger Ongpin is reportedly Jonson's boyfriend. Like Jonson, he had a reputation in the local art scene. Ongpin describes himself as a graffiti artist.
He opened the Julian Ongpin Young Artists in 2015, a contemporary art gallery for local and international up-and-coming artists. He also heads the Ongpin Angel Investors Corp, a P1-B funded program that aims to help local start-ups.
Footage of Bree Jonson's last moments
CCTV footage from the PNP shows the final moments that happened at the hostel, outside of the pair's room. Jonson and Ongpin were arguing during the early hours of Saturday where they went "in and out" of the room. In the video, he was seen drinking a bottle of wine. Jonson joins him shortly.
Ongpin was later seen going outside, placing a ladder against the outside wall of their room, and removing layers of jalousie from the window. After a few minutes, he goes inside the room again. Shortly after, he was seen calling the hostel staff who helped open the room for him. There they found Jonson unconscious.
Ongpin says Jonson locked herself in the bathroom and he was trying to get in to free her.
Ongpin is released
When Ongpin was taken into custody, authorities found 12.6 grams of cocaine on him and he also tested positive for the drug. However, he was released by the La Union Provincial Prosecutor's Office shortly after, much to the dismay of Jonson's family, who isn't ruling out the possibility that he might be responsible for her death. Jonson's mom, Sally, even asked the authorities to issue a lookout order in case Ongpin makes plans to leave the country.
For his part, Ongpin agreed to cooperate with the investigation scheduled for the next few days.
The scene
The PNP has reason to
believe
what happened was suicide based on the pieces of evidence they've gathered. Initial autopsy results revealed Jonson died from asphyxiation or suffocation. A ligature mark was also found on her neck, which police believe was caused by a small chain they found in the room. The autopsy also states that Jonson tested positive for cocaine. Police found her ID that indicated she was a Person with Disability and is suffering from a psychosocial disorder. Afterward, they also found anti-depressant drugs in the room.
Police say no grounds for homicide yet
Jonson's family believes Ongpin had something to do with their daughter's death. He had a few scratch marks on his body, believed to be an indication that Jonson tried fighting off her attacker. However, Ongpin defended himself saying those were nail scratches from climbing through the CR window while trying to get in the locked room.
Since the investigation is ongoing, the police aren't ruling out homicide but they aren't filing a case against Ongpin just yet due to lack of evidence.
As of today, the PNP and NBI are still conducting parallel investigations to uncover the truth around Bree Jonson's untimely death.
Check us out on Facebook, Instagram, Twitter, and YouTube, and be the first to know about the latest news and coolest trends!