Kim Chiu faced a bit of a backlash earlier this week after an episode of It's Showtime where she said a few things about cheating. Some netizens were so fired up, they even agreed to a petition to remove the actress from the noontime variety show. What exactly did she say to garner this reaction?
Kim Chiu on cheating
the op deleted the the tweet so here's the video for thos who are asking pic.twitter.com/78NaTHgIJj

— ellie ☀️ (@exiletosaturn) September 20, 2021
During an episode of It's Showtime, Kim Chiu expressed her thoughts on cheating in a relationship. The "Reina ng Tahanan" segment had the noontime show hosts commenting on the story of a contestant whose husband cheated on her.
"Baka mag-chi-cheat kung 'di na siya naging masaya," Kim begins. And when Vice Ganda asks her to clarify what she just said, she followed it up with: "Baka bubukas yung mundo ng cheating kung hindi siya masaya sa partner niya."
Naturally, her remark raised a few eyebrows and even caused her name to trend online.
Vice Ganda's answer
Npaka straightforward ni Vice love it!

— Engr. Paolo Miguel 👷🏻‍♂️ (@paolomiguel94) September 20, 2021
Co-host Vice Ganda won the internet over with how he countered Kim's odd sentiment.
"Ano, ano?" he clarified. "Again, Kim Chiu, there's no acceptable reason for cheating. Masaya ka o 'di ka masaya, walang pass yun to cheat. Hindi ka maabsuwelto dun."
Netizens applauded Vice for his straightforward answer and for educating all the cheaters and/or enablers currently watching the show.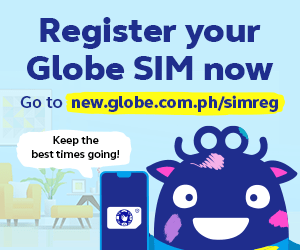 But now netizens want Kim Chiu removed from the show
petition for showtime to remove kim chiu from the show https://t.co/k0oGGjItv6

— ellie ☀️ (@exiletosaturn) September 20, 2021
The backlash was intense online. One Twitter used even posted a petition for Kim to be removed as a host for It's Showtime. Thousands seem to agree since the tweet has reached over 2.5k likes.
Maybe she was misunderstood
At least some people get it.

Kim Chiu pic.twitter.com/lWKdiqnhD8

— MaveIñigo (@mave_nicegirl) September 20, 2021
While some people breathed fire about Kim's thoughts and the way she expressed them, some also tried to defend the actress. Kim never actually outright said that cheating is okay in her books. She just stated a few reasons why someone would cheat. And by the end of the short clip, she was even agreeing with what Vice was saying. So maybe it was a thought not properly expressed.
But apparently, it's not the first time
ok saw this on tiktok. hello kim chiu napaka-problematic ng chika mo dito. anlala sis 'wag ganern. pilit na pilit at dinadaan pa sa pa-funny para lowkey mysogynist lang kalerks 🙄 sana i-enlighten mo sarili mo after this pic.twitter.com/amPdWAWc7B

— kaloy 🏳️‍🌈✊🏼 #StopTheKillingsPH (@mrbotels) June 28, 2021
However, people aren't too forgiving. Apparently, Kim has made some questionable remarks in the past too. Another clip resurfaced that made people cringe even more. It was another episode of It's Showtime where Vice and Kim are listening to a woman's story about how a third party tried to steal her man with whom she has a child. The woman was angry at the third party and called her "hindi matino na babae." Vice countered that the guy was wrong too since he entertained another woman while he already has a partner and a kid.
"Minsan nasa babae din. Nasa tamang harot lang din yan," Kim interjects. "Kasi ang lalaki mahina! Marupok sa harot na tinatawag. Tama?" Vice's face says it all: he couldn't believe what he was hearing. "So ang may kasalanan 'yung babae 'di 'yung lalake?"
Kim and the woman agree. Vice insists that both the guy and the third party were wrong but Kim also insists that it's only the woman's fault for butting in the relationship.
Netizens weren't afraid to call Kim out on her mindset and tell her it's the reason why girls stay with their cheating partners.
Dahil sa mindset na yan na gaya kay Kim… maraming mga babae ang sinisisi lang lagi ang other woman. Kaya pag nagsorry na ang partners nila eh nagkakabalikan…

— Nazami_Fukuda (@Dodz19786814) June 29, 2021
Is it past trauma?
On the Sept. 22 episode of It's Showtime, Kim shared that she doesn't condone cheating. She knows what it felt like to be cheated on. She says she has been a victim of it before but didn't elaborate.
The Bawal Lumabas singer is currently in a happy relationship with actor Xian Lim. Before that, she dated Gerald Anderson for a few years before they split.
It's just a blunder on her part
that's my girl. @prinsesachinita

WeLoveYou KIMCHIU
#ShowtimeBeautiPOLL pic.twitter.com/cuDCiyCzoF

— ••• (@kimmiwitty) September 22, 2021
The above video shows Kim cheerfully clarifying she never supports any form of cheating after finding out about the backlash. So maybe it actually was just her voicing her thoughts in an off-hand way. In any case, any person can learn from their mistakes. Kim Chiu definitely can. After all, she's the one who made her "bawal lumbas" blunder into a song and used it for charity.
You would think Kim's haters would learn a thing or two from what happened with Bawal Lumabas.
You can try pulling her down but she will always rise above it, stronger and wiser (and even richer lol) than before.

Kim Chiu 👑 pic.twitter.com/Gb5LCDJTXc

— MaveIñigo (@mave_nicegirl) September 19, 2021
Onto her next mistake: Trying to change the Bible
After the whole cheating issue, Kim rose from the ashes good as new in a span of a few days. But then she made yet another mistake on live TV that had people laughing. She complimented a contestant's name which was a book from the Bible, Psalm. But the verse she quoted was quite different.
"Psalm 3:16, for God so loved the world, He gave up his only son," she confidently said. In case you didn't know, that verse is actually John 3:16.
"Bible revisionism.jpeg," said one video caption.
Oh, Kim Chiu.
Check us out on Facebook, Instagram, Twitter, and YouTube and be the first to know about the latest news and coolest trends!