Looking for a new style? It's time you added cropped cardigans to your wardrobe. These fashion pieces are on the rise and why not? They're comfortable and versatile and they come in different colors, styles, and textures perfect for any weather and occasion. It's also quite easy to wear and style — wear them on their own, as outerwear, or layer them over your dresses. So if you're looking for chic and cute cropped cardigans, we've curated the best and most affordable ones you can get online. Check them out!
Long sleeves cropped cardigan 

Planning a stay-in hangout with the barkada? Try these no-fuss plain cropped cardigans you can easily wear. They come in coffee, navy blue, powder blue, and black acid versions. Button it up and pair them with shorts or put it over any dress and top for an extra layer of comfort. Get it here for as low as P249.
Cropped Cardigan With a Camisole Top 

Go for that adorable and comfy look for your next meetup with your friends or a special someone. Check out this cropped cardigan that also comes with a camisole top. Pair it with your favorite sneakers, any bottom — high-waisted pants, skirt, or skorts — and a shoulder bag. This cropped cardigan set comes in black, yellow, white, pink, and blue. Get it here for P315.
Get That Cottagecore Look with These Puff-Sleeved Tops and Dresses Under P300
Get That Cottagecore Look with These Puff-Sleeved Tops and Dresses Under P300
Elaine Canicosa | Jul 09, 2021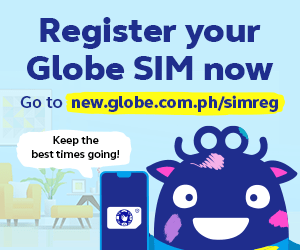 Plaid Style Cropped Camisole and Cardigan 

Look effortlessly amazing for your alfresco date with this cropped cardigan and camisole plaid set. Partner it with white trousers or a skirt and chunky shoes or sandals. This plaid set comes in four colors: blue, yellow, black, and pink. Get it here for P519.
Knitted Cropped Cardigan 

These pastel-colored cardigans are ideal for those who want to go for an adorable and comfy look. Wear it over a bodycon dress, or even button it up and pair it with some high-waisted jeans or shorts. It's available in dark and light green, black, red, blue, white, purple, gray, khaki, and pink. You can definitely get more than one color and wear it depending on your mood for the day. Get it here for P305.
Stay Dry This Monsoon Season With These Stylish Raincoats for Men — Starting at Php109!
Stay Dry This Monsoon Season With These Stylish Raincoats for Men — Starting at Php109!
Jeremiah Santos | Jul 31, 2021
Short Sleeves Knitted Crop Top Cardigan

Going out for quick errands? Try these short sleeve cardigans for that effortless chic look. Partner it with your go-to pants or shorts, kicks, and a shoulder bag. You can get these cardigans in violet, yellow, sky blue, white, red, and black. Get it here for P199.
Retro Style Crop Top Cardigan

If you're going for that Y2K school girl look for your first day of online school, check out this retro-style cardigan. Go for comfy shorts, a pair of slip-ons, and kidcore accessories to match with it with. You can choose from black, grey, purple, and white cardigans for as low P289.
Front-tie Cropped Cardigan

Spice up your look on your next walk or picnic date with this front-tie cardigan. No idea how to wear this number? Pair it with baggy jeans or a tennis skirt, chunky sandals, and a baguette bag. It's the perfect fit to unleash your sexiness! You can get this front-tie cropped cardigan in white, blue, apricot, black, and light purple. Get yours here for P206.
Cardigan Crop Top with Embroidered Flower Design 

This cropped cardigan is perfect for that soft-girl look you'd want for movie nights and dinner dates (virtually or not) with friends or family. It comes in three colors: white, violet, and apricot. Pair it with high-waisted shorts or jeans, your favorite necklace, and white sneakers and you're good to go. Get it here for Php299.
What other affordable cropped cardigans would you recommend? Share it with us in the comment section below!
Check us out on Facebook, Instagram, Twitter, and YouTube and be the first to know about the latest news and coolest trends!