#CayetanoJams: 8 Songs On Unrequited Love

It sucks to be Alan Peter Cayetano right now. In what may have been one of the most awkward situations in recent memory, Alan Peter Cayetano was apparently just a few seats away from Bongbong Marcos during President Duterte's inauguration last week. While neither man ended up being Vice President after the elections, it didn't take very long for our new president to express his very obvious affection for the guy who was not his running mate in the past elections.
To be the president's running mate and to be quickly forgotten as soon as the polls are done seems like a bum deal. I guess that's what we get because hindi natin binotohan si Alan, and nobody gets to tell our President, "Mayor, mali iyan. Mayor, ito ang gawin natin."
As the festivities went on, and it became clearer and clearer to Senator Cayetano that this brave new world doesn't really include him in its blueprints as much as he initially thought, one wonders what songs were playing in his head as he looked wistfully at President Duterte and Bongbong Marcos happily rubbing elbows after Cayetano pulled every trick in the book to remind people that he knew Bongbong was trouble when he walked in. Here are 8 of our picks for #CayetanoJams: the music we listen to when we give our all to someone, only to be betrayed for someone else. Come, let us be bitter together. Again.
8. Grenade – Bruno Mars
There comes a time in our lives when we give everything we have for someone, because we believe in them and everything they stand for. The worst that could happen isn't that they reject you or choose someone else. The worst that could happen is that they don't care whether you do or you do not.
Na na na na! That's what you get when you let your heart win!

Most Poignant Lyrics: I would go through all this pain, take a bullet straight through my brain. Yes I would die for you, baby—but you won't do the same.
7. S2Pid Luv – Salbakuta
Love makes us stupid sometimes, let's face it. We make decisions we don't think about too hard, and we keep acting in ways that actually hurt us, all for the sake of the one we love. And what really hurts is when we realize that we were just the "meantime" option, while they were waiting for their "forever." Just ask Hajji Alejandro.
Well, f*ck you: walang forever!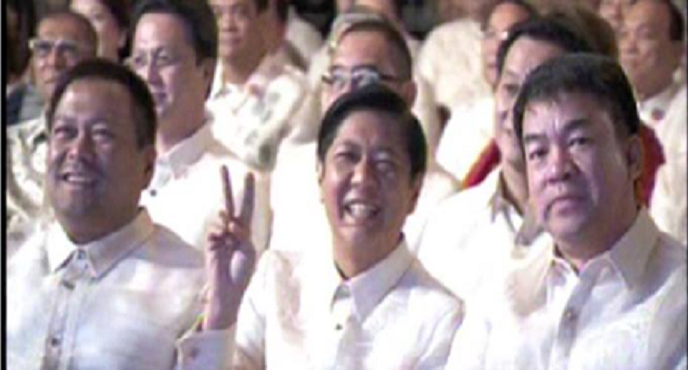 I have almost the same gesture for you! Bawasan mo lang ng isang daliri.
Most Poignant Lyrics: Tumingin sa salamin, naalala ang nakalipas. Masakit pala maging (what?) panakip-butas. Pero bago ang lahat, ipagtatapat sinta: mahal kita, sincerely yours, Bendeatha (STUPID!)
6. 'Til I Hear It From You – Gin Blossoms
Sometimes, we want to believe there's nothing going on. Sometimes, we want to believe that everything is going just fine from us, and until you don't look us in the eye to tell us that it's over, we will keep holding on. Holding on, until we hear that dreaded "goodbye" from you.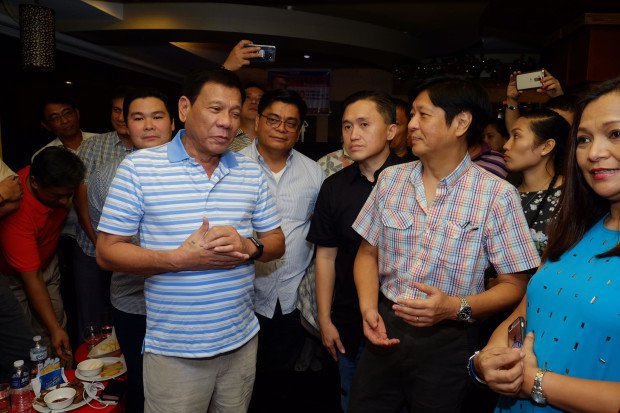 I was there before you. I will still be there after you.
Most Poignant Lyrics: I don't wanna take advice from fools, I'll just figure everything is cool—until I hear it from you.
5. Agawan Base – Peryodiko
Though many goodbyes were said, we always hoped you would come back to us. And you kept on coming back to us. Or did you, really? Did someone occupy your heart while we weren't looking? Apparently so.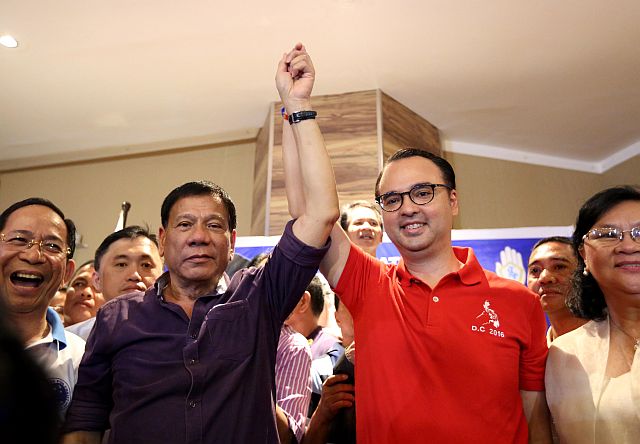 Those were the best days of my life.
Most Poignant Lyrics: Sa tuwing umaalis at tuwing bumibitaw, ang puso ko'y nagsusumigaw. Nagpapanggap mang nakangiti pa rin, dala ang iyong habilin, ang puso ko'y nagsusumigaw.