Tarzan:
How a Legend is Made
By Karl R. De Mesa

This is a movie with plenty of abs…I mean apes. Plenty of apes. And one human raised by primates who grows up to discover that his real name is John Clayton III, fifth Earl of Greystoke and member of the House of Lords.
You may go see this movie to witness how ripped Alexander Skarsgård became for the role of Edgar Rice Burroughs' iconic apeman, but there's a solid, muscular story at the foundations of this David Yates-directed project that infuses some pretty cool and fresh re-imagined twists in this beloved story.
It's 1889 and the European colonial powers have been carving up Africa since the white man set foot on the cradle of civilization. In the African Congo, a conference has been held to divide up the rich lands and mines found there. King Leopold of Belgium has gotten the lion's share of the territory and seized control of the minerals, including the diamond mines, which has resulted in large profits.
The beasts and tribes of the now-Belgian Congo didn't get the memo though and have since been resisting the rapine and exploitation of their lands; those damn, pesky savages. King Leopold and the Belgian resources have been taxed so much that they are already in debt. Only the payoff of the most precious kind of stone, and a legendary mine, could save them: the opar diamond.
So it's in this volatile state of affairs that we find Clayton in, who's been living at his sprawling estate at #10 Downing Street for quite a few years now, with his wife Jane Porter (Margot Robbie) far from the primal state of affairs they've been used to. Half a world away, and what seems like a lifetime ago, he was Tarzan. He's now called back to the Congo to investigate the exploitation of not only the lands but also the possible enslavement of his people.
Part-development vs nature thriller and part-love story, Edgar Rice Burroughs also conceived of the Tarzan legend as a commentary on the noble savage, the all-consuming aspirations of empire during that time, and the human rights conveniently set aside to make way for progress. Yates and his crew more or less successfully kept these themes intact, adding modern touches of wit and swagger, pushing the boundaries of filmmaking tech, and including some very modern combat systems in Tarzan's repertoire of physicality.
Though the acting, the premise, and the plot twists should guarantee this as a remake to root for, there are a lot of details that make it stumble and sometimes slip on a proverbial banana on the jungle trail. Djimon Honsou, a fine actor of Oscar-dramatic caliber, playing the fierce Chief Mbonga is left trying to make the most of stupid lines like "Now feel my pain!" and the absurd ending that left me feeling the CGI animals were worth rooting for more than the idiots who planned the invasion of the Congo on the promise of diamonds, but only one actual opar reliably verified by a middleman.
Nevertheless, Skarsgård resonates with true pneumatic power on-screen but his soulful eyes give his character depth and vulnerability. Robbie and Skarsgård luckily have some great chemistry together and Christoph Waltz as the villainous Belgian Captain Léon Rom (playing a less droll, nastier version of his Nazi jew-hunter in "Inglorious Basterds") is an enemy truly worthy of Tarzan and the whole Congo.
But the real standout here is Sam Jackson playing the American gunslinger George Washington Williams. He provides the kind of hip-hop Americana that serves as comedic, straight man and reference point for the maxim that not all black men are created equal – some brothers are truly more primal than others.
Here are 8 facts in the making of Tarzan that will provide insight into the lives of apes and apemen alike.
8. All the Animals are CGI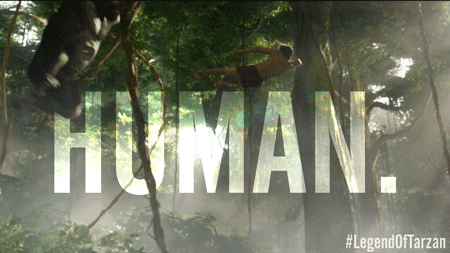 Sure, the human characters interact with a variety of African species, but no real animals were used in this movie. The gorillas to lions to elephants and more were entirely brought to life, in stunningly realistic form, through cutting-edge CGI.
Visual effects supervisor Tim Burke collaborated with a number of VFX houses, including Framestore, MPC, and Rodeo FX, to bring an assorted menagerie to the screen. In every case, the different teams began by watching documentary footage, studying the behaviors of the various animals in the wild. Some also took trips to zoos to observe them in person.
CGI head David Barron emphasizes, "We would not use real animals because it's very difficult to get wild animals, like big cats, elephants and great apes, to do what you want them to do in a way that's humane—treating them the way they should be treated. And with the advancements in modern technology today, it's not necessary. CG animals do exactly what you want, whenever you want, which is fabulous."
7. Sam Jackson's African Roots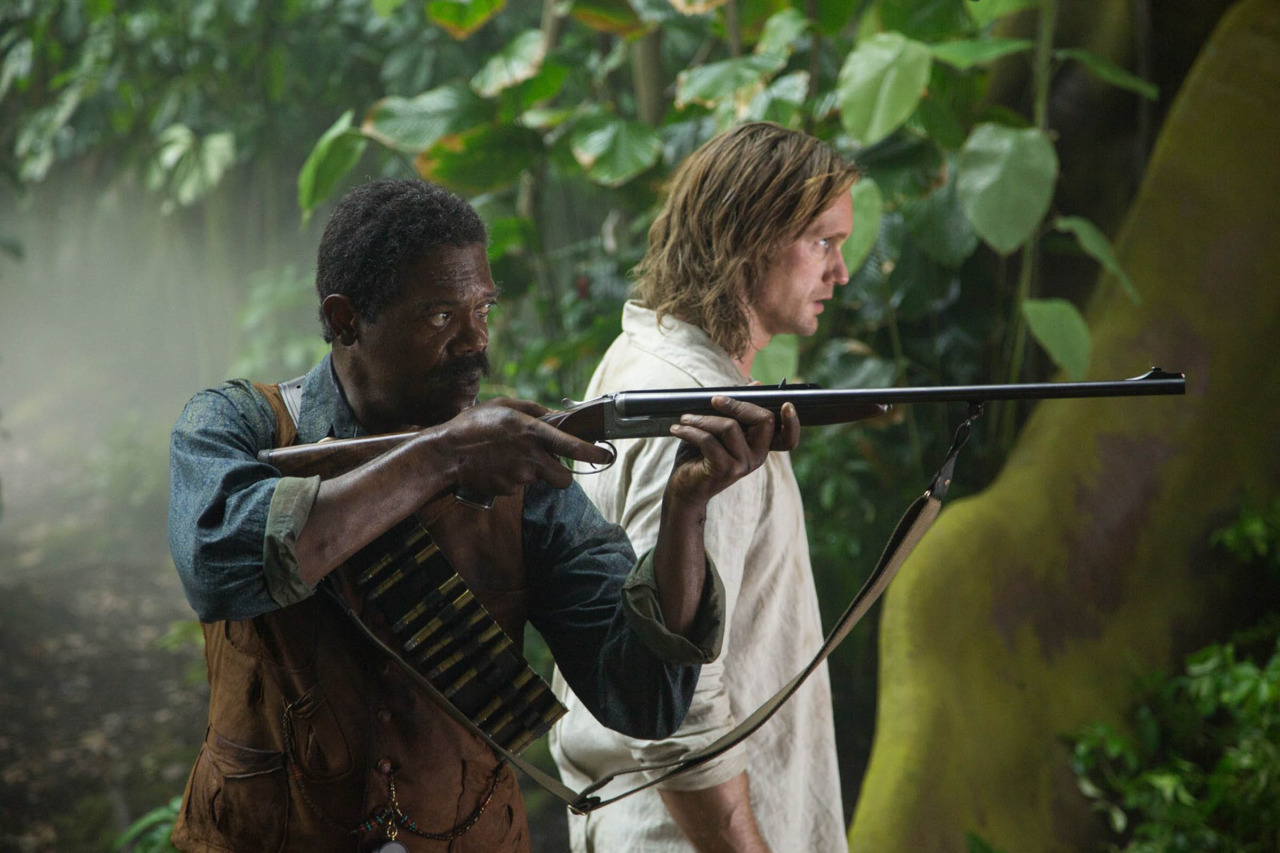 Jackson recently discovered that his own ancestry has ties in Gabon, which, he says, "gave me a better place to start emotionally and, artistically, to understand who the character is."
Jackson plays George Washington Williams who was, in actuality, a real person during the 1800s. He was one of the first African-Americans to go to the Congo after King Leopold claimed it as his own and in the movie he is a soldier-turned-humanitarian.
Said Jackson, "Because of the time he was born, he was maybe one generation away from being someone who could have been captured and sent into slavery. In the film, it's obviously something that touches his heart, and that gave me an opportunity to understand him on a personal level."
On a physical level, George had no idea what he was getting into and is unprepared for the demands of keeping up with Tarzan in the jungle, often pantingly out of gas and low on cardio, generating both tension and humor.
6. Stunt Performers as Interactive Animals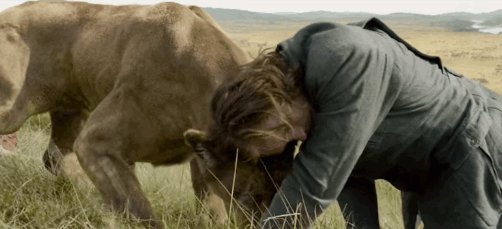 There are a lot of scenes where the animals interact directly with Tarzan. Like when he's nuzzling with a lioness, marveling at the nobility of elephants, or reconnecting with the Mangani gorillas he once called family. In those scenes, a stunt performer in a gray suit became a stand-in, allowing both Skarsgård and the VFX team to have the proper reference points for the action.
One of the pivotal moments in the movie was the fight between Tarzan and his gorilla brother, Akut. They designed a big padded suit as well as a transparent helmet that gave the stuntman the overall dimensions of the silverback gorilla Akut.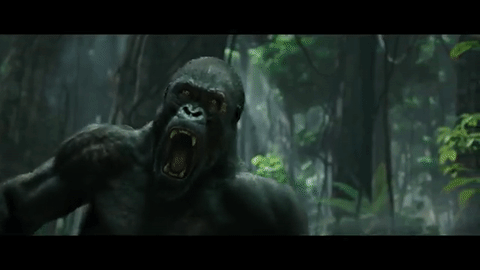 It was very important to give Tarzan something to react to that was the same size and shape, otherwise, there would be problems later with Alex putting his arms through Akut's body.
To approximate the size and mimic the motion of the gorillas, the stunt team, led by stunt coordinator Buster Reeves, collaborated with movement choreographer Wayne McGregor. The discipline required not thinking like a human, so the team did several workshops to explore what that meant.
5. The Actors had to Speak in Lingala
Arriving in Africa, Tarzan and Jane are reunited with their extended family, the Kuba tribe, who welcome their return in joy and song. The songs and much of the dialogue spoken by the actors playing members of the Kuba, as well as Alex Skarsgård and Margot Robbie, were in Lingala.
"There was one scene where Jane has a lot of dialogue in Lingala, and there was one line I just couldn't get down," Robbie said. "After a few attempts, it just became funny and everyone was cracking up, which didn't make it any easier."
There are about 50 languages spoken in the Gabon and Congo regions, so it was just about settling on one, and Lingala was the one they picked. A specialist was brought in in to coach the actors on the dialect, he started playing the actors a call and response chant he'd recorded and they immediately had it. In Gabon, they call it "the spirits turning up." And the spirits definitely turned up.