The Philippine pangolin is an animal endemic to our country, specifically in Palawan. But just last week, one of the scaly mammals was spotted roaming in the posh village of Ayala Alabang. Lucky for the pangolin, Cebu Pacific, wildlife organizations, and concerned citizens took care of him. Here's what happened:
A pangolin sighting
Near midnight of Aug. 16, Ayala Alabang Village was startled by a lone pangolin roaming the suburban area. Concerned residents coordinated with officials to help the creature find its way back home to Palawan. At the hands of authorities, the male pangolin underwent medical inspection while its papers were being finalized before it flies back home.
Weighing almost 5 kilograms, 'Pandi', aptly named because it was discovered during the COVID pandemic, was found to be healthy with a full belly albeit scared of the environment.
Pandi flies home to Palawan

Heeding the call to transport the Philippine pangolin home, Cebu Pacific flew Pandi back to the province of Palawan. He boarded the CEB flight 5J 643 on Aug. 21, 2021 which departed at 8:30 AM.
"We thank everyone who helped in sending Pandi back home. The Cebu Pacific team handled Pandi with utmost care. This also shows how Cebu Pacific values wildlife conservation," said Cebu Pacific Corporate Social Responsibility Specialist Roxanne Gochuico, who coordinated the return of Pandi to Palawan.
Veterinarians and staff from the Department of Environment and Natural Resources's (DENR) National Wildlife Rescue and Research Center also helped the Cebu Pacific team.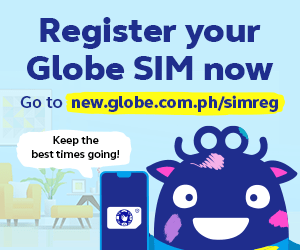 Juan Effect
Pandi was the second pangolin to be rescued by authorities. In 2018, a pangolin named "Panggoy" was also discovered in Ayala Alabang Village but died while waiting for its repatriation.
"The environment has always been at the heart of Cebu Pacific. We launched the Juan Effect to promote environmental awareness among our travelers and this act of bringing Pandi home reflects our creed and respect for the environment," said Cebu Pacific Vice President for Marketing and Customer Experience Candice Iyog.
The airline has always supported wildlife conservation. In 2015, it began supporting the Philippine Eagle Mindanao, and just recently, CEB has renewed adoption for another year as it trains to be an ambassador.
What is a pangolin?

A Philippine pangolin (Manis culionensis) is a mammal endemic to Palawan, the island province is where this specific species only occur. It's a small creature covered in scales that helps protect them from predators. Pangolins are often known as the "scaly anteaters" for its similarities with the animal.
How did it get to Ayala Alabang?
It was unusual for an exotic animal to be out on the streets, especially without any sign of an owner. Ayala Alabang resident and environmentalist Anna Varona concludes that Pandi might not have been an escaped pet since no one has come forward to say they lost a pangolin. Pandi was most likely poached and brought to Manila to be eaten or sold.
Why would people want a pangolin?
According to National Geographic, tens of thousands of pangolins are poached every year and killed. Their scales are used in traditional Chinese medicine and folk remedies and are widely believed to have healing properties. Pangolin meat is also an exotic delicacy for some countries like China and Vietnam.
Why should pangolins remain in Palawan?
Varona also says that pangolins rarely survive being away from their original habitat in Palawan. They get stressed and confused, which is why Panggoy, the 2018 pangolin rescue, died while waiting for his repatriation.
Pangolins are creatures important in maintaining a balanced ecosystem. They consume around a whopping 70 million insects per year, mainly ants and termites. Talk about cool all-natural pest control! Our Philippine pangolins also tend the soil and keep things healthy on the forest floor. But if we're not careful to protect them, the Philippine pangolin might be facing extinction.
Help keep pangolins safe
Here's another staggering fact: more than
one million pangolins were killed over the past 10 years
. In the time that you spent reading this article, a pangolin has been poached for its scales and meat. Reports say that 11 pangolins are captured and traded every hour and in 2019 alone, a recorded 195,000 were trafficked. But we can help stop pangolins from being critically endangered and going extinct.
If you see illegal activity involving these creatures, report them immediately to local authorities like Conservation International Philippines and DENR.
Check us out on Facebook, Instagram, Twitter, and YouTube and be the first to know about the latest news and coolest trends!