Never underestimate a boyband's loyal fanbase. The average netizen might have been confused when they saw "Tita Gemma" trending on Twitter earlier today, but that was the handiwork of SB19's fandom A'TIN. So who exactly is Tita Gemma and how did she win the hearts of an entire fandom?
Who is Tita Gemma?
Practically everyone who lives with family has experience having a family member crash a video call. P-pop idols are no exception. Tita Gemma is SB19 member Justin's mom, and last night, she made an appearance in SB19's live broadcasts, much to the fans' delight.
when you're an idol and your mom
crashes your live 😂😂😂

funny ni tita gemma pic.twitter.com/3n4mOtcfrj

— seen ⚓︎ (@ongnielstigma) August 24, 2021
It's not every day your mom trends on Twitter. If you want more doses of the coolest mom of the day, here's Tita Gemma at her most tita self.
What did Tita Gemma do?
Just one of those Filipina mom things, randomly checking on their anak's room whenever they feel like it. Last night, SB19 had a TikTok livestream in Justin's room. Being the tita that she is, Tita Gemma checked out what was happening inside her son's room, to which he and bandmate Stell replied "we're only doing a live." Still confused about what really a "live" means, she kinda expected her son and his friends to do a different kind of "live" (i.e. live dancing), and chaos ensued.
the question:

"Di ba pag live, nagsasayaw? […] tapos naka-briefs?"

the chaos:@jah447798 @stellajero_ @SB19Official #SB19 pic.twitter.com/fSJ21Dj5S6

— dan ; 🍷 (gemma'tin) (@_ltdn) August 24, 2021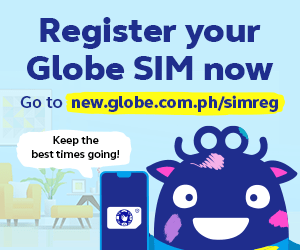 An instant icon
And so, "Tita Gemma" skyrocketed on top of Twitter's trending list just like that. A'TINs just had no choice but to stan!
She's a cool mom
Studying for exams, son? Just letting you know that I'm within the vicinity and in case you're not busy, I hope you don't mind my favor.
QUIZ: Plan A Date and We'll Tell You Who In SB19 May Be Your Ideal Match
QUIZ: Plan A Date and We'll Tell You Who In SB19 May Be Your Ideal Match
Meryl Medel | Mar 28, 2020
She's not a judgy mom
I just checked who Tita Gemma is. WHAT?!! It's SB19's Justin's mom 😭 I can't with her humor. I love her!!Hahahahahahaha!

— 🐟🍬❄️ (@ysxintanger) August 25, 2021
Are you a tanggera and lasenggera? You are all accepted and loved by Tita Gemma.
SB19 talks BBMAs, BTS, and BLACKPINK and their next album | #8MinutesWith
SB19 talks BBMAs, BTS, and BLACKPINK and their next album | #8MinutesWith
Matthew Balicudiong | May 21, 2021
Still looking for an A'TIN lightsitck?
Fans really put some effort into conceptualizing unique and attractive lightsticks for their idols' concerts. Tita Gemma has now captured A'TIN's hearts, why not include her in the merch. Raise your glasses for Tita Gemma?
This is how influential she has become
How many moms in the world would trend on Twitter and would have an account dedicated for her?
Tita G is always g
Her Twitter fanbase isn't even a day old she's already ready to meet her fans. We love our moms, but we could all use a Tita G who's always g.
Would you also stan Tita Gemma? Share us your thoughts in the comment section!