George Floyd, a 46-year-old man from Minneapolis, died after a police officer held him down with a knee on his neck for more than 8 minutes. The days that followed saw the outrage of Americans and protests were held across the country over the weekend. People of all races and ages took to the streets in protest.
With a movement as crucial as the #BlackLivesMatter, every attempt for awareness counts. Thankfully, celebrities have used their platforms and huge followings to express their support and demand for justice. Some have even been spotted joining peaceful protests.
Cole Sprouse

Even though most celebrities participated in peaceful protests, some still got caught in the chaos of the messier ones. Cole Sprouse revealed that he was detained while attending a protest at Santa Monica. He detailed in his Instagram post that the rally was peaceful and the officers asked them to leave or risk being arrested. "When many did turn to leave, we found another line of police officers blocking our route, at which point, they started zip tying us," he wrote.
At the end of his message, he stressed that he did not want the news to be made into a narrative about him. "This is, and will be, a time about standing ground near others as a situation escalates, providing educated support, demonstrating and doing the right thing," he added.
Halsey and Yungblud
And fucking listen to the black people speaking. You are not there to speak over them. If they are venting their pain and anguish out loud do not speak over them. Allies are there to help when help is needed. Not take control of the narrative. there's enough of that already.

— h (@halsey) June 1, 2020
fired rubber bullets at us. we did not breach the line. hands were up. unmoving. and they gassed and fired. pic.twitter.com/K8YauF0APn

— h (@halsey) May 31, 2020
American artists Halsey and Yungblud participated in a Black Lives Matter protest in Los Angeles and revealed that the police even shot everyone with rubber bullets. Halsey took to social media to challenge her fans and everyone else to speak up because "if you're staying silent you're contributing to the problem." She continues to attend rallies and has even brought medical supplies to help bandage up the wounded.
the hate needs to end. it has to be us who ends it. we have the opportunity RIGHT NOW to act, never give up so future generations may taste equality in its purest form. no one will be in danger for the colour of their fucking skin. speak out,and speak out now #blacklivesmatter 🖤 pic.twitter.com/AbpVglcBPw

— YUNGBLUD (@yungblud) May 28, 2020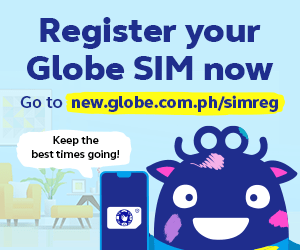 Billie Eilish and Lady Gaga
View this post on Instagram
Billie Eilish posted a long message on her plea for justice for George Floyd to her 63.6 million Instagram followers. "We have to address hundreds of years of oppression of black people," she writes. She also freely addresses the issue of "All lives matter" saying "The slogan of #BlackLivesMatter does not mean other lives don't. It's calling attention to the fact that society clearly thinks black lives don't f***** matter."
Lady Gaga, who just released her new album Chromatica, has decided to postpone celebrations and listening parties for it. In a lengthy post on her Twitter, she wrote "Every day people in America are racist, that's a fact."
— Lady Gaga (@ladygaga) May 31, 2020
Taylor Swift
After stoking the fires of white supremacy and racism your entire presidency, you have the nerve to feign moral superiority before threatening violence? 'When the looting starts the shooting starts'??? We will vote you out in November. @realdonaldtrump

— Taylor Swift (@taylorswift13) May 29, 2020
Taylor's tweet calling out President Donald Trump swiftly became one of the most liked posts on Twitter. She openly slammed the President saying "We will vote you out in November" and tagging the account.
Forbes went as far to say that her opposition might actually help take the President down when American voting starts in November 2020. Of course, putting her opinions out there earned her the ire of many haters, but that can't be helped. Anything a celebrity does is bound to get hate anyway.
Shawn Mendes, Camilla Cabello, and Ariana Grande
Wouldn't be a Miami event without a few celebrities. Here's Camila Cabello and Shawn Mendes in the crowd pic.twitter.com/CuxGgYmtGU

— Bianca Padró Ocasio (@BiancaJoanie) May 31, 2020
Support comes in various ways and artists Shawn Mendes and Camilla Cabello have shown theirs through using their social media platforms. Aside from encouraging people to sign petitions and donate to movement-related charities, the couple was also spotted attending a protest in Miami, Florida, even bringing protest signs of their own.
Ariana Grande was also spotted in Los Angeles participating at a peaceful protest.
hours and miles of peaceful protesting yesterday that got little to no coverage.
all throughout beverly hills and west hollywood we chanted, people beeped and cheered along.
we were passionate, we were loud, we were loving.
cover this too please. #BLACKLIVESMATTER https://t.co/vD90CEtF94 pic.twitter.com/GZ6uKDfPM7

— Ariana Grande (@ArianaGrande) May 31, 2020
Tinashe and J. Cole were seen protesting as well:
J.Cole is in Fayetteville NC protesting with the people right now pic.twitter.com/JlICc9eh6w

— Music For The Soul. (@Dreamvilliian90) May 30, 2020
Show up pic.twitter.com/jl9fkEh4eU

— TINASHE (@Tinashe) May 30, 2020
Netizens Ask: How Can You Support #BlackLivesMatter and Stay Silent About Injustice in the PH?
Netizens Ask: How Can You Support #BlackLivesMatter and Stay Silent About Injustice in the PH?
Cristina Morales | Jun 01, 2020
Gigi Hadid
Gigi's Instagram post of a Will Smith quote is powerful enough to induce goosebumps. No matter how many people comment on her post for her to "Stick to modeling," Gigi won't back down. "The pandemic of racism. This is about being against every senseless act of discrimination that burdens this country," she writes.
Harry Styles, for his part, and despite not being able to join a protest, posted on Twitter:
I do things every day without fear, because I am privileged, and I am privileged every day because I am white.

Being not racist is not enough, we must be anti racist.
Social change is enacted when a society mobilizes.
I stand in solidarity with all of those protesting. pic.twitter.com/45MSXAWEJl

— Harry Styles. (@Harry_Styles) May 30, 2020
Beyonce and Rihanna
Artists Beyonce and Rihanna took to Instagram to express their dismay. Beyonce uploaded a video of herself condemning George Floyd's murder. She has also linked petitions in her bio.
Rihanna posted a photo of George Floyd expressing her anger over the video of his murder. She has also called for the arrest of Derek Chauvin saying "If intentional MURDER is the fit consequence for "drugs" or "resisting arrest"….then what's the fit consequence for MURDER???!"
Jamie Foxx
The protests across America are not only for George Floyd, it's for every black man and woman murdered senseless, wrongly accused, and have been a victim of police brutality. Jamie Foxx posted the faces of some of the victims and what's crazy is that's just scratching the surface. Over the years hundreds, even thousands, of names are added to the list, and, as Jamie said, George Floyd's cold-blooded murder "felt like the [last] straw on the camel's back."
Say his name, say their names. Whatever you do, don't stay silent.#BlackLivesMatter pic.twitter.com/HBEFQ2Sefk

— Bianca Basille (@BiancaBasille) May 28, 2020
#BlackLivesMatter and we're glad these celebrities are taking a step to help spread awareness. Which other celebrities have we missed on this list?